The

Québec maritime Blog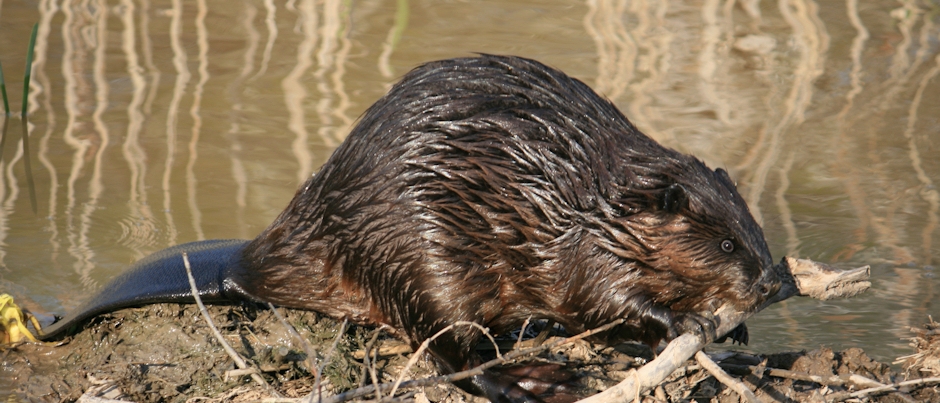 Beaver working on a dam
Serge Ouellet / Forillon National Park
Observe Beavers at Forillon National Park
Officially an emblem of Canada, the beaver is a large rodent that lives in streams, rivers, marshes and lakes. The beaver's most remarkable characteristic is its tail, which is flat and covered with scales. Beavers use their tails as a prop while felling trees and as a rudder when swimming. Patient and hardworking, beavers are an integral part of Canadian history, since they were a staple of the colonial fur trade, which nearly wiped them out. Today, thanks to conservation efforts, the beaver is alive and well all over the country.
During your next vacation in Québec, don't just admire the beaver on a nickel (five-cent coin)! Visit Forillon National Park, where you can observe wild beavers in their natural habitat. The park is full of small rivers and streams, where beavers like to build their dams. From August 26 to October 12, 2013, participate in The Beaver's Turf, an activity offered daily. At dusk (check with park staff for the exact time), head to the Le Castor parking lot to meet a naturalist guide who will introduce you to Canada's largest rodent. The activity lasts 1h15; bilingual presentations are given on Thursdays and Sundays. Sturdy shoes or hiking boots are recommended, as is a flashlight or head lamp.
Fall activities at Forillon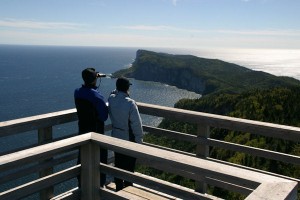 View from the Mt. Saint-Alban tower
© Serge Ouellet/Forillon National Park
Are you planning a visit to the tip of the Gaspé Peninsula between August 26 and September 14? Forillon National Park offers several activities during this period. In addition to observing beavers, you can discover the park's marine life via touch tanks, travel through time along the Cap-Gaspé trail, find out what lives along the seashore and follow a guide on a 2-km (1-mi.) trail to the observation tower on Mt. Saint-Alban where a 360° panoramic view awaits you. (Note that, with the exception of the beaver activity, all of these activities are offered in French only.)
Even though summer is coming to an end, there's still much to see at Forillon—not to mention the fall foliage, which will add a touch of colour to your vacation!
Reservations
Reserve online at www.reservation.parkscanada.gc.ca.
For more information:
If you liked this article, you might also like...