The

Québec maritime Blog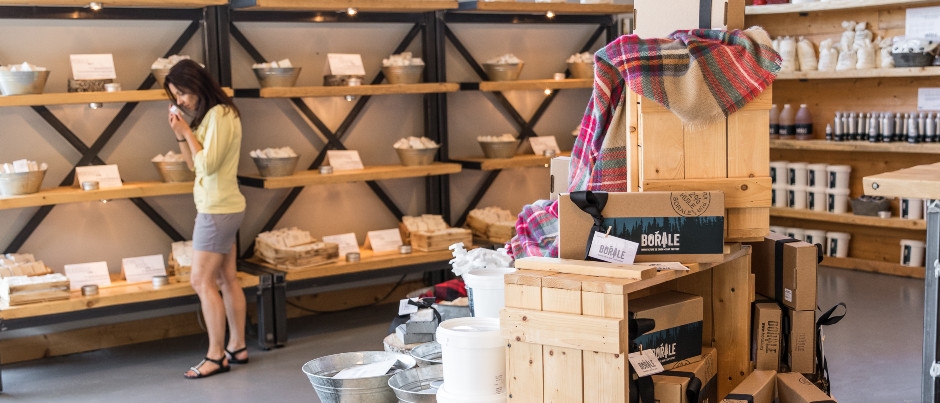 Borale Soap Factory
Mathieu Dupuis
Online Shopping: Visit the Maritime Regions of Québec from Home!
The maritime regions of Québec are home to many artists, artisans and chefs who are brimming with creativity and innovation—which is not surprising given how inspiring these regions are! If you can't visit us in person, why not have our regions come to you? Here are a few online stores where you can find great finds!
Note that most of these stores deliver anywhere in Canada and some even ship internationally, but we recommend you check their shipping terms before placing your order.
Bas-Saint-Laurent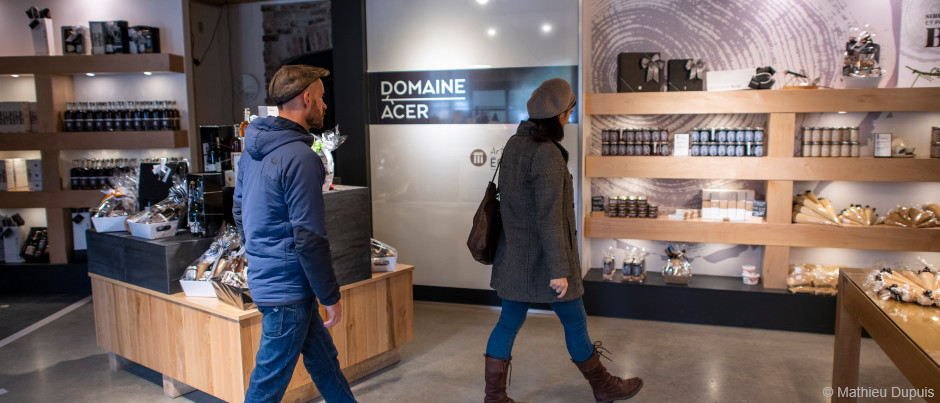 Domaine Acer* is the place to go for all things maple! Known for their delicious organic maple wines and liqueurs made from fermented sap, this company based in Auclair also sells maple syrup and other gourmet products, such as maple jelly and maple butter.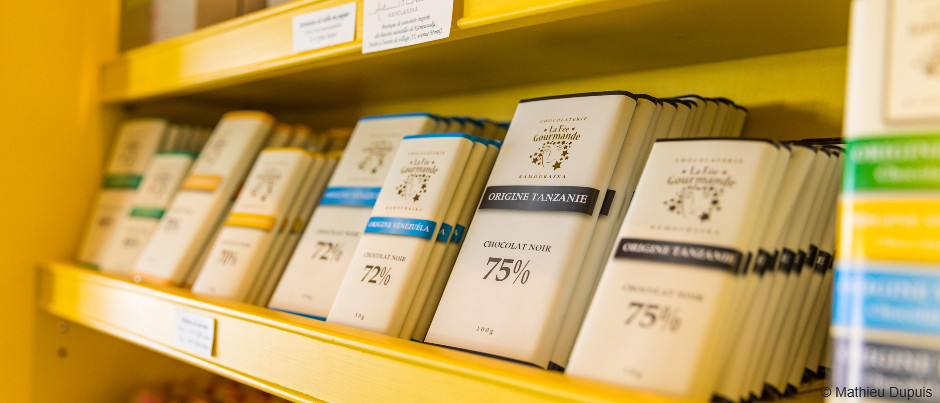 If your sweet tooth leans more towards chocolate, you'll want to visit the La Fée Gourmande* site. This artisanal chocolate maker based in Kamouraska produces a wide range of ganache chocolates as well as spreads and caramels. For orders outside Québec, contact the company directly to ensure fast and efficient delivery of your package.
Guided by nature, Le Jardin de Julie* offers you seeds as well as soaps and other environmentally friendly body products. Located in the enchanting Le Bic area, just west of Rimouski, this small company makes all their palm oil-free soaps by hand.
Gaspésie
A wide range of flavours from the farm, the sea and the forest awaits you on the Gaspésie Gourmande* website! Whether you buy their theme boxes or individual products made in Gaspésie, you'll travel the region through your taste buds!
In Saint-Siméon-de-Bonaventure, Ferme Bourdages Tradition* has been farming the same land for seven generations. Specializing in strawberry wines and liqueurs, the farm offers a variety of alcoholic beverages as well as other gourmet products such as jams, honey and mustard.
The products made by Ma Cabane en Gaspésie, which can also be found throughout Eastern Québec, are as varied as they are delicious. Most, if not all, are made with maple syrup, including ketchup, vinaigrettes, chutney and even steak spices!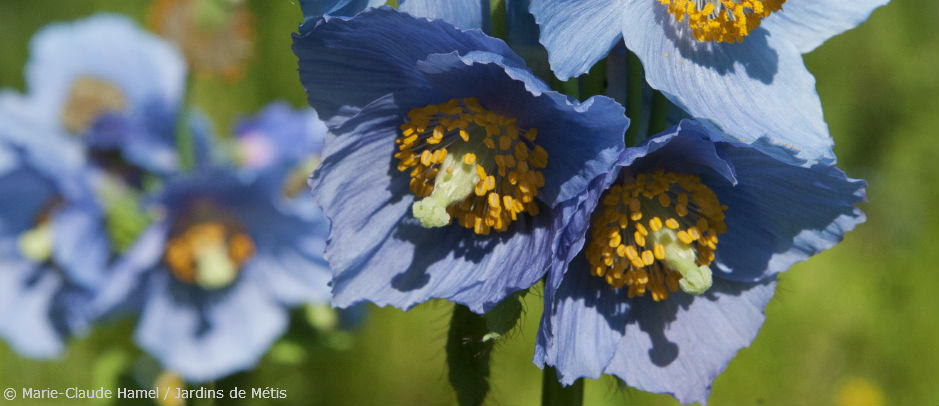 Are you dreaming of visiting the famous and beautiful Reford Gardens? You can now bring a piece of these gardens home by ordering flower seeds online, including the Himalayan blue poppy, the emblem of the gardens. Books, DVDs and souvenir items are also available for sale.
Côte-Nord
The sea, rivers, the boreal forest… Visit the Le Goût de la Côte-Nord* website and discover the flavours of this vast territory. Whatever you're cooking, you can add a dash of this region to your dishes in the form of sauces, honey, seasonings, etc. Take a look at their "Saveurs Sauvages" boxes, which include a variety of products selected according to various themes!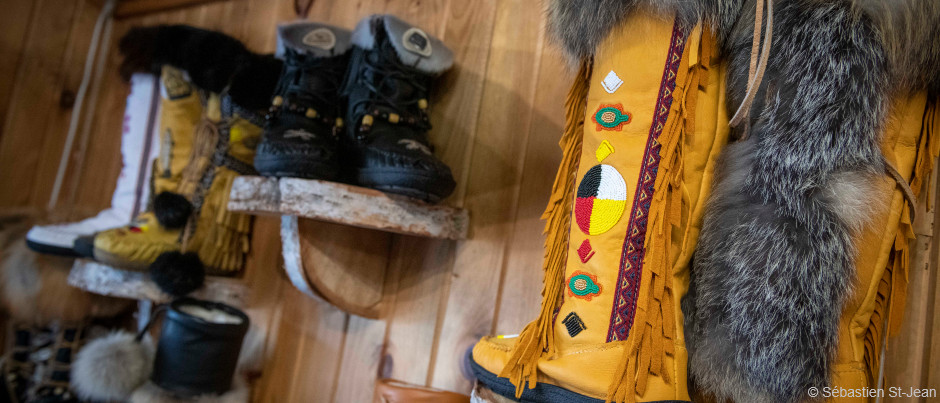 First Nations people have played an important role in the history of Côte-Nord and continue to contribute to the region's vibrant culture and traditions. To get a glimpse of this, visit Atikuss, a company based in Uashat that sells mukluks, moccasins and other meticulously crafted First Nation accessories and other items.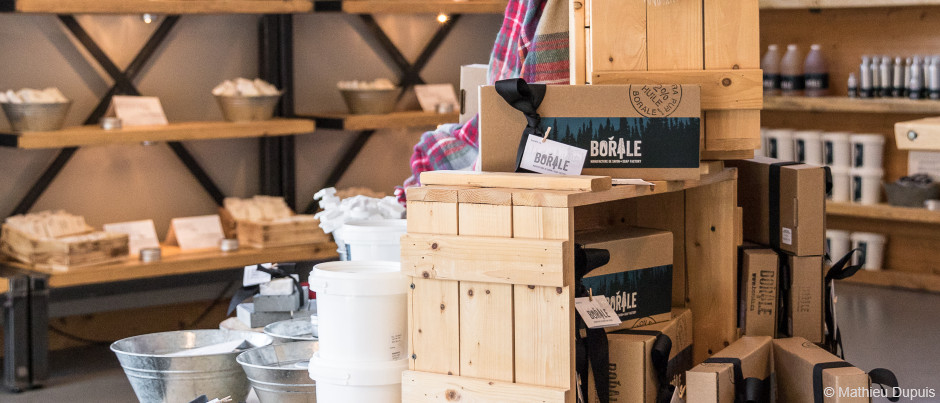 In Baie-Comeau, the Borale Soap Factory combines traditional European know-how with essences from the Canadian boreal forest to create healthy products with unique scents! Discover their soap bars and liquid hand soaps as well as their body care, laundry and household products.
Îles de la Madeleine
Le Bon Goût Frais des Îles de la Madeleine offers a variety of very tempting gourmet boxes! What you get is a surprise, but one thing's for sure: you'll always receive delicious products that are selected depending on the season—and all will transport you to the Islands!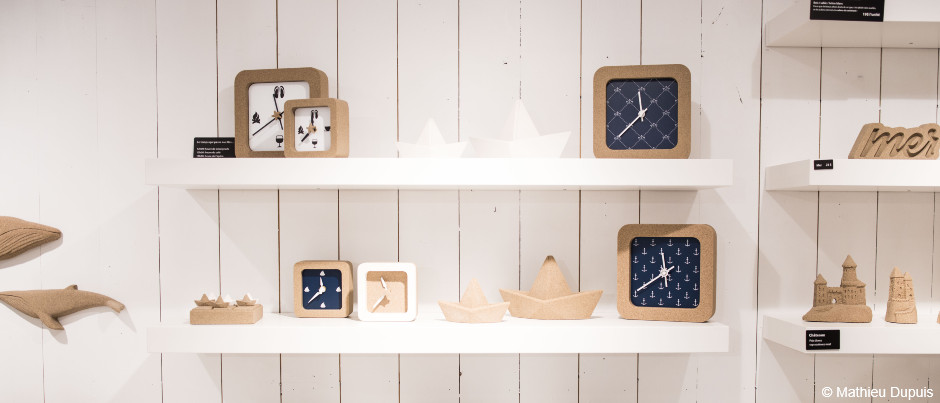 Lamps, small decorative items, clocks and jewelry are among the creations made by Atelier Côtier, all of which are inspired by the sea and the unique world of the Îles de la Madeleine archipelago. Often made with materials at hand, such as sand and wood, these objects will brighten your day with style.
The Islands also influences the artists at À Marée Basse,* a boutique that offers magnificent watercolours, illustrations and photos. Browse through their works to find something that will fit your decor to perfection and give it a maritime flair!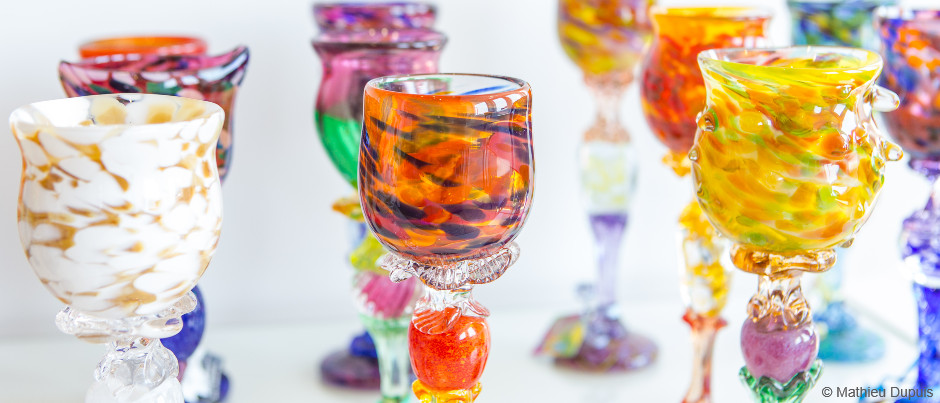 Glassblowing is a fascinating art you can discover at La Méduse. A multitude of unique and colourful high-quality glass creations can be found on this website, including jewelry, decorative items, lamps, chandeliers, kitchen items and more. You'll be "blown away" by the talent of these artists!
So, would you like to have a little piece of the maritime regions of Québec at home? Happy shopping and thank you for encouraging local artists and artisans!
*Online store in French only.
If you liked this article, you might also like...