The

Québec maritime Blog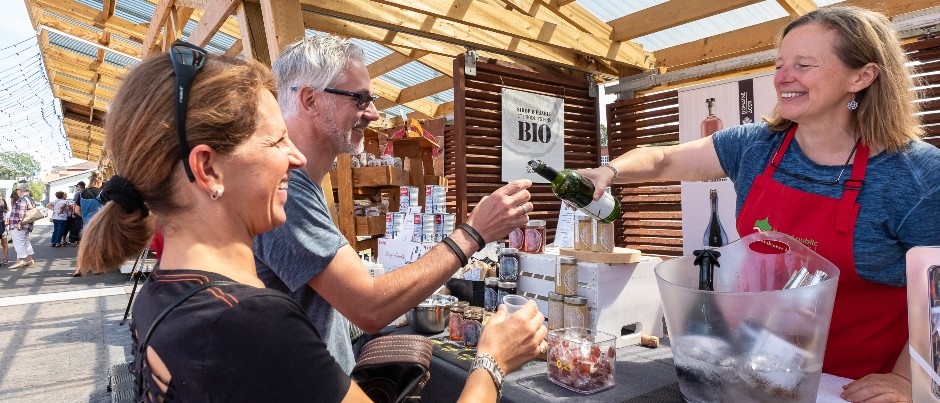 Rimouski, Bas-Saint-Laurent
Nadeau Julien, créateurs de contenu
Discover the Culinary Heritage of Québec by the Sea
One of the best ways to experience the culture of a region is to immerse yourself in its culinary heritage. Because food is so central to a people's cultural identity, you can learn a lot about a place by savouring the region's traditional or contemporary dishes and meeting local culinary artisans.
If you're a foodie and want to explore any of the maritime regions of Québec in this way, you're in for a treat! Whether you're a novice or experienced culinary adventurer, all the maritime regions of Québec offer fabulous gourmet finds. In addition, many local food growers, producers and artisans open their doors to the public to help visitors experience their corner of the world.
Here then are a few must-try products, mouth-watering dishes, people to meet and sites to visit that you can discover via four regional food associations that promote the culinary heritage of Québec by the Sea.
Le Bon Goût Frais des Îles de la Madeleine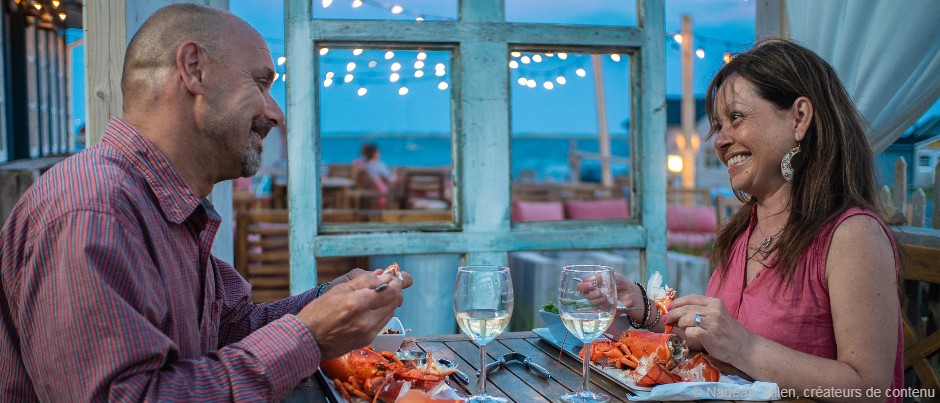 Let's begin in the Îles de la Madeleine. Because they live on a small archipelago, local food producers and artisans, all of whom strongly believe in preserving their culinary heritage, work together to showcase regional products throughout the Islands. Members of the association Le Bon Goût Frais des Îles de la Madeleine ("A Fresh Taste of the Islands"), which promotes food products made on the archipelago using local ingredients, offer a wide range of mouth-watering, authentic products; the association also organizes several gourmet events every year. Here are some of the things you'll want to try during your visit.
Island lobster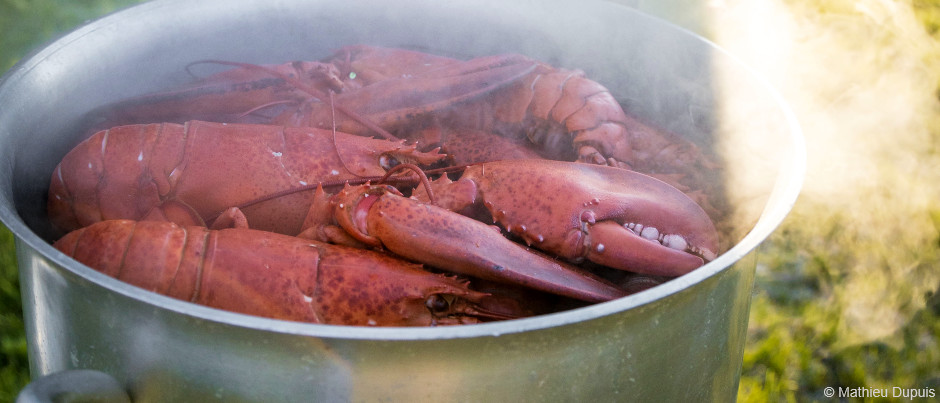 Renowned for its subtle and exquisite taste, lobster can be eaten in a variety of ways: layered into a club sandwich, made into soup or tossed in a salad… However, the best way to savour this delicious crustacean is the traditional one: in the shell, served with flavoured butter.
Pied-de-Vent cheese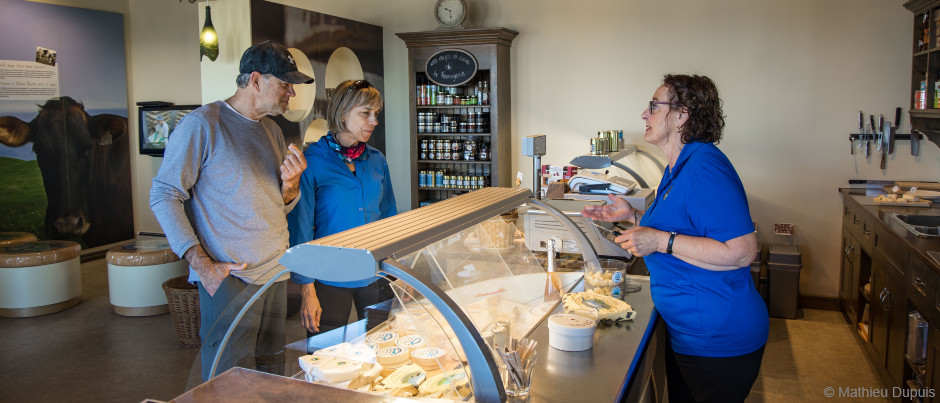 At the Fromagerie du Pied-de-Vent cheese factory, Jérémie and Lucie Arseneau make several raw milk cheeses using milk from their heritage Canadienne cows. Pied-de-Vent, a soft surface-ripened cheese with an excellent reputation throughout the province, is truly unique. Be sure to try this delectable treat before you leave the Islands!
Gourmet finds at Gourmande de Nature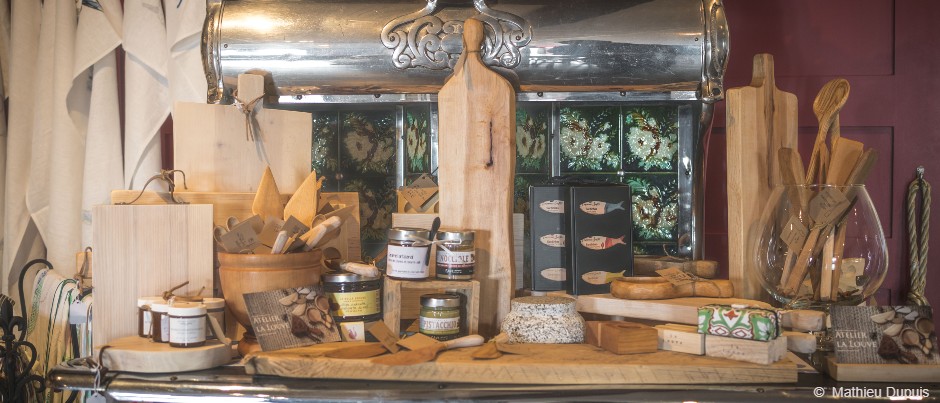 Chef Johanne Vigneau welcomes you to Gourmande de Nature, a place that will truly delight your taste buds! First, there's the bistro, which offers lunch and dinner menus showcasing fresh local ingredients. Then there's the boutique, where you can purchase a variety of gourmet products, including homemade jams, syrups and coulis made with wild berries harvested on the archipelago. Before you leave, be sure to treat yourself to a delicious homemade ice cream!
À l'Abri de la Tempête microbrews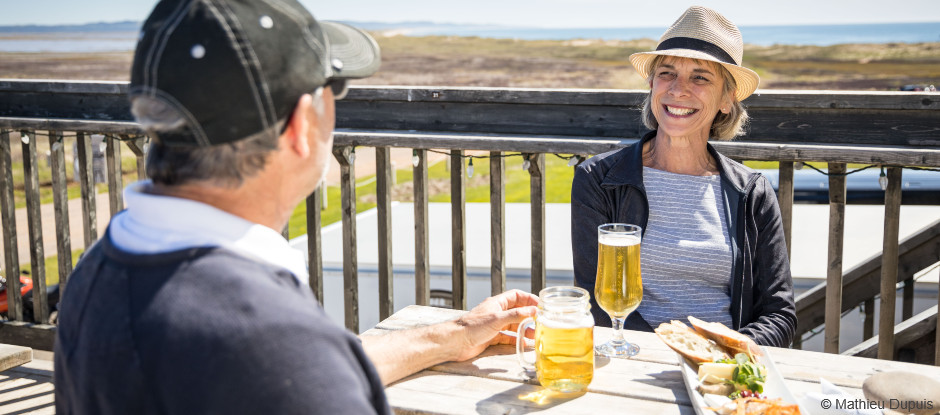 Located in a former fish factory, the À l'Abri de la Tempête microbrewery is committed to using local ingredients as much as possible. As a result, they flavour their beers with wildflowers, algae and fresh herbs harvested on the Islands. Corps Mort, a particularly distinctive beer, is brewed using smoked herring malt from the Fumoir d'Antan smokehouse. Be sure to also try their seasonal beers released through the Palabre series (palabre is an island word meaning "rumour").
Gaspésie Gourmande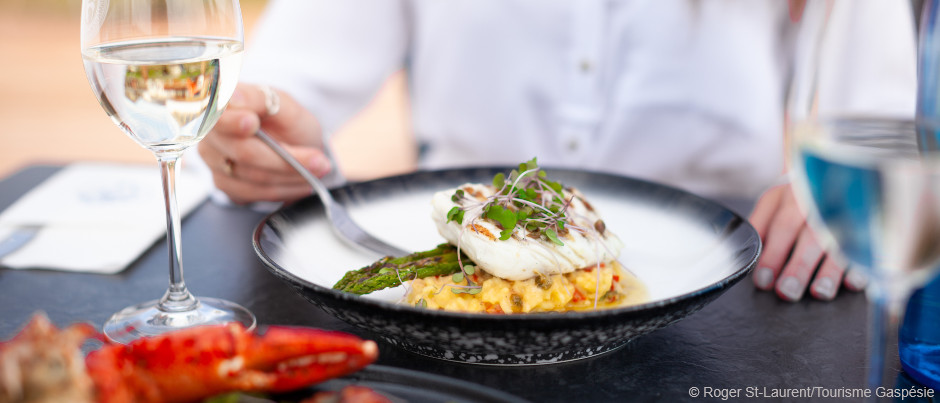 Your next stop is Gaspésie, to explore a spectacular peninsula that offers products from the land, sea and forest. You'll soon fall under the spell of this region's scenery, people and culinary heritage. The Gaspésie Gourmande association, which promotes regional gastronomy, offers a gourmet tour that will help you discover tasty local products from all five sectors of the region. Here are some of the delicacies not to miss.
Northern shrimp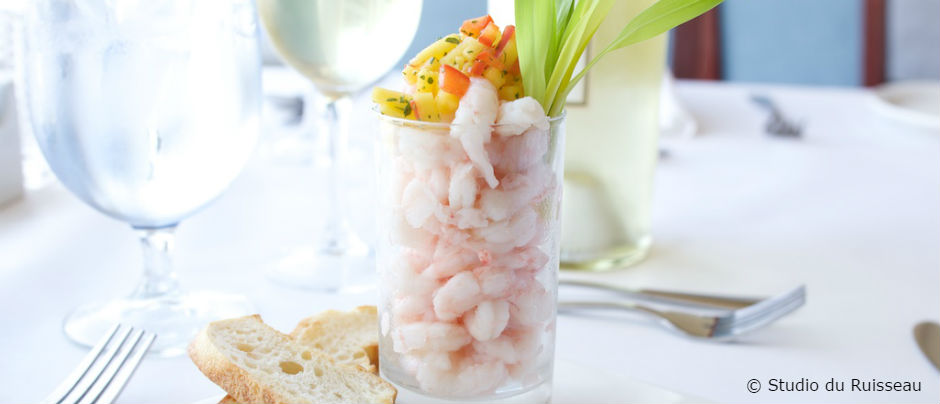 While Gaspésie is also known for its lobster, if you're a seafood fan, you'll definitely want to try northern shrimp (also known as Matane shrimp), which is available throughout the region. These small crustaceans are delicious in cocktails, on pasta or in a ceviche. The best time of year to have them is in the spring, when they're available fresh. Serve them cooked whole (in the shell) with a good white wine—you'll be surprised by how many you can eat!
Traditional smoked salmon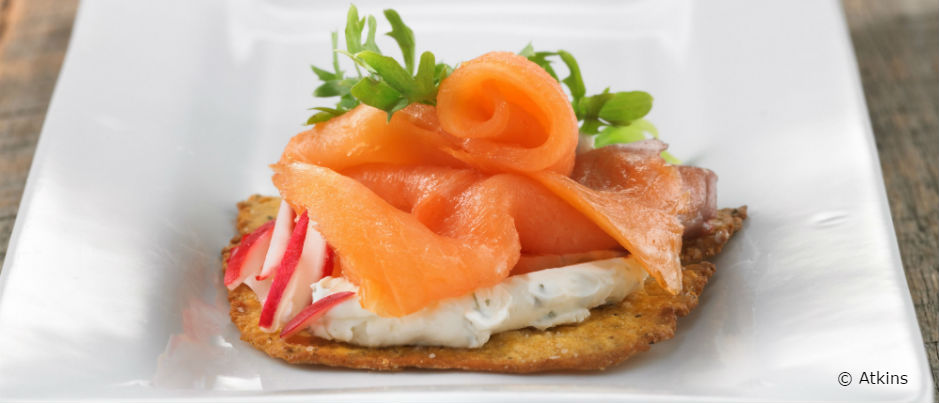 Gaspesians have long mastered the art of smoking salmon. In fact, there are several specialized smokehouses in the region, including Atkins et Frères and Fumoir Cascapédia. Smoked salmon is available cold- or hot-smoked, flavoured or plain, in fillets or thinly sliced—each with a distinctive flavour. The Atkins et Frères shop, located in the beautiful village of Saint-Maxime-du-Mont-Louis, offers a wide range of products, which you can enjoy on the nearby municipal beach.
Edible flowers at the Reford Gardens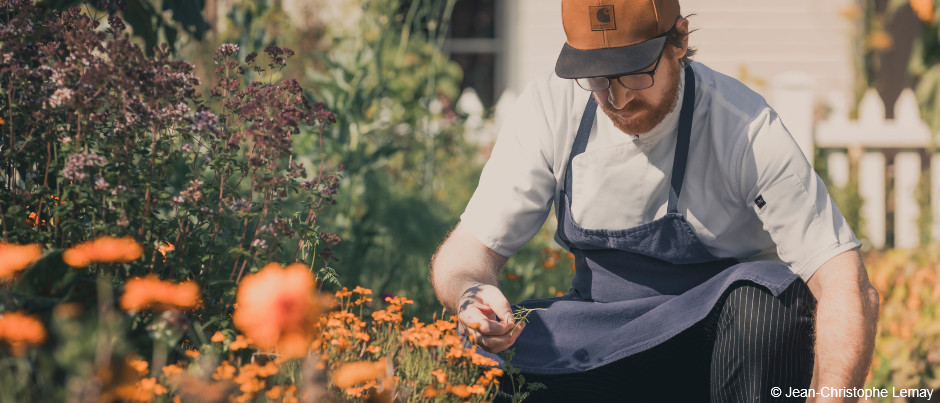 Both the Estevan Lodge and the Le Bufton restaurants at the Reford Gardens offer seasonal cuisine that features edible plants from the gardens' collection (they're certainly spoiled for choice!). A proud ambassador for the Smarter Seafood program, the gardens' chef believes in cooking in a responsible way by encouraging sustainable farming and fishing practices. No matter what you order, you can be sure your food will be fresh and original—not to mention a feast for the senses!
Strawberries from Ferme Bourdages Tradition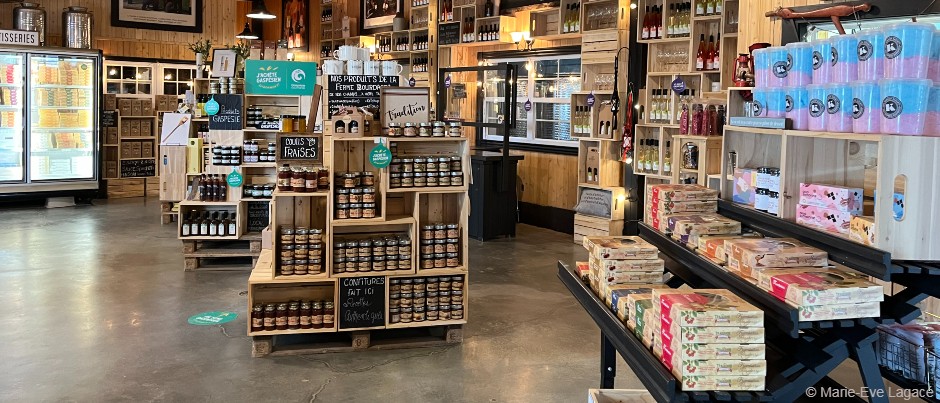 If you're in the Chaleur Bay area, you must visit Ferme Bourdages Tradition, a magnificent strawberry farm. First and foremost, you'll be charmed by the warmth of the people who work there, including the two owners, brothers Pierre and Jean-François Bourdages. If you get a chance to meet them (and you must!), they'll be happy to tell you the history of the farm, which has been in their family for seven generations. You can also visit the strawberry fields, the fermentation cellar (where they make unique strawberry wines and liqueurs) and the gift shop. Be sure to sample their delicious products, which will be offered with a smile!
Le Goût de la Côte-Nord
Next, head to Côte-Nord, which offers nearly 1300 km (800 mi.) of coastline and larger-than-life scenery. Fresh fish and seafood is found throughout this region bathed in the cold waters of the St. Lawrence Estuary. Forest products are also featured on many gourmet menus in Québec. Le Goût de la Côte-Nord is an association that certifies local food artisans and restaurants. Here are a few of their products you won't want to miss.
Stimpson's surf clams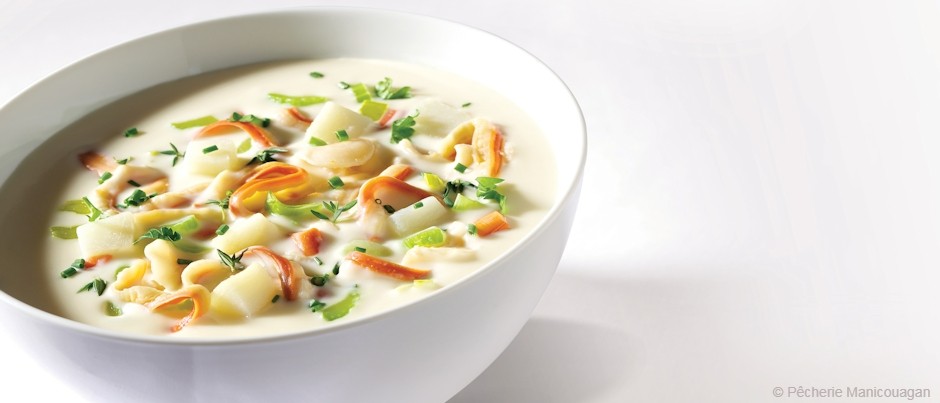 Although abundant in the waters off Côte-Nord, Stimpson's surf clams are little known in Québec since much of the harvest is exported to Asia. In addition, the fishery only began around the time of the cod moratorium, which also helps explain why this mollusk is still relatively unknown. With a sweet and delicate flavour resembling that of lobster or scallops, Stimpson's surf clams are often used in sushi and are also good in chowders and gratin recipes. Don't miss the opportunity to savour this unique seafood!
Cloudberries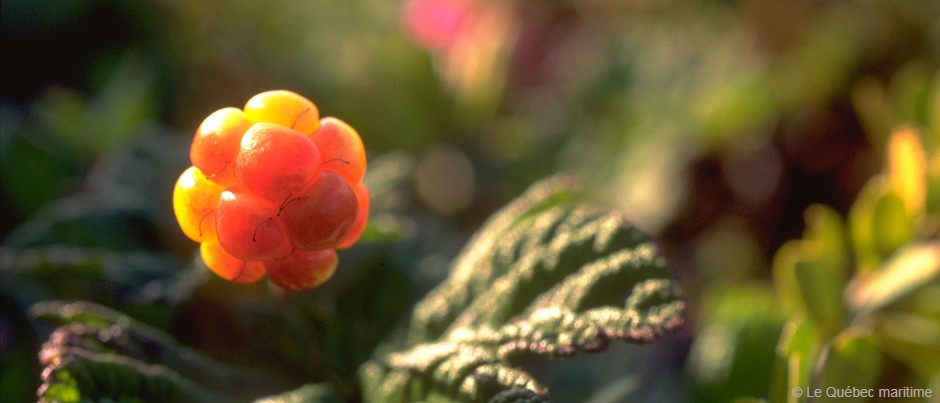 Cloudberries are a local delicacy in Côte-Nord. Resembling raspberries, these golden yellow berries have a distinctive tart flavour and are rich in antioxidants. They can be made into coulis, jellies, jams or butter (which is delicious on Minganie scallops). Several chefs feature these berries on their menus. If you have dinner at Restaurant Chez Julie in Havre-Saint-Pierre, be sure to order the cloudberry pie!
Saveurs du Bas-Saint-Laurent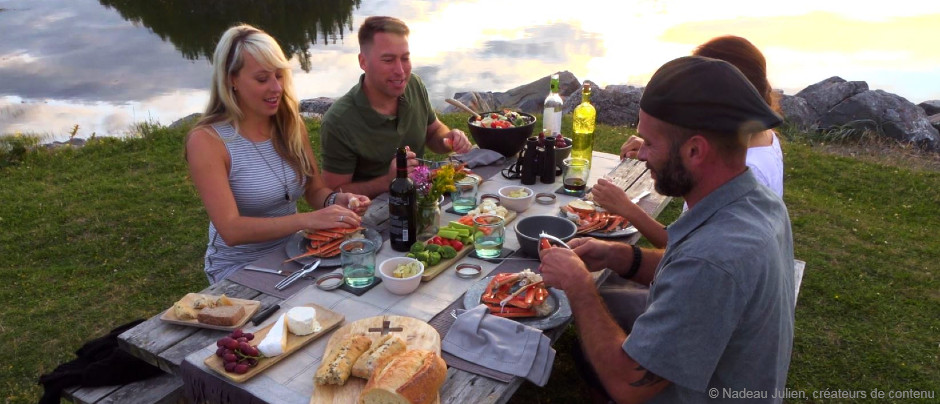 The last stop on your food tour is Bas-Saint-Laurent, home to landscapes that feature the majestic St. Lawrence as well as farmland that stretches to the horizon. Fertile and rich in history, this region will delight you with its many country-style inns and restaurants, gourmet products and quaint cafés. The Saveurs du Bas-Saint-Laurent association invites you to meet its members, an experience you're sure to enjoy. Here are a few products you'll want to try while you're in this region.
Sweet treats at Pâtisseries et Gourmandises d'Olivier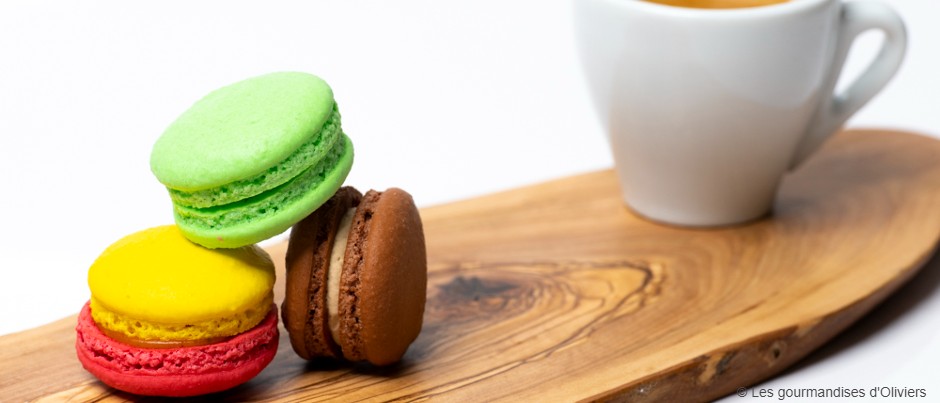 Satisfy your sweet tooth by visiting Pâtisseries et Gourmandises d'Olivier in Rimouski! Master pastry chef Olivier Duplessy offers a wide range of French-style treats with a local twist ranging from macaroons and French pastries to cakes, chocolates and more. He also makes unique flavours of homemade ice creams and sorbets using local ingredients.
Maple alcoholic beverages from Domaine Acer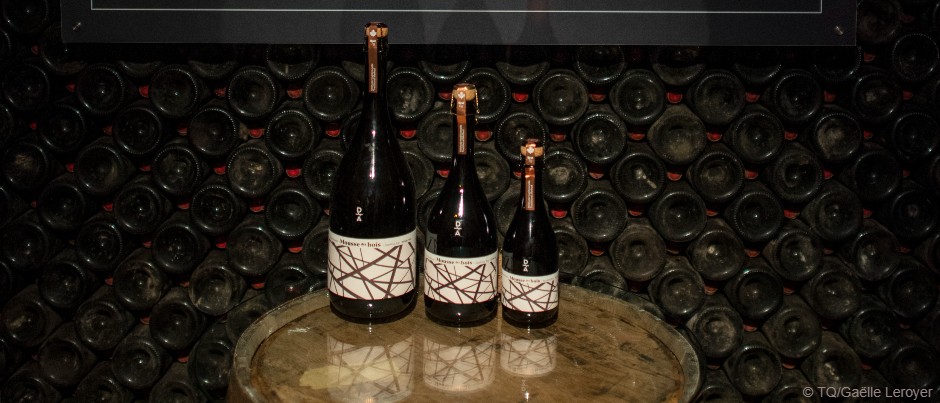 You'll also not want to miss visiting Domaine Acer, a maple economuseum in Auclair. Take a guided tour to learn more about how maple sap is transformed into alcoholic beverages and sample their products. This is also your opportunity to meet people who are passionate about the process as you visit the sugar shack and cellars. You're sure to be charmed by the site, its history and the exquisite taste of the fine maple products made here.
La Fée Gourmande chocolates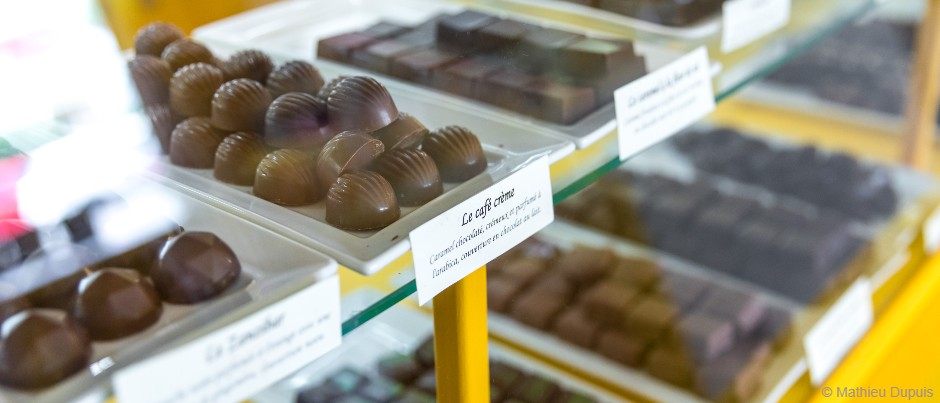 If you're a chocoholic, you'll definitely want to visit the La Fée Gourmande chocolate shop in Kamouraska, where you can try mouth-watering products made with pure cocoa butter by master chocolatiers. They also makes several types of caramels, including one with a touch of salt, a caramel spread and various chocolate-covered caramels. You'll feel like you're in chocolate heaven in this boutique and workshop housed in the village's former general store.
Obviously, this is only a taste of the many culinary delights that await you in the maritime regions of Québec. Feel free to add to or modify this itinerary to suit your tastes and interests. The hardest part will be narrowing down your options!
If you liked this article, you might also like...