The

Québec maritime Blog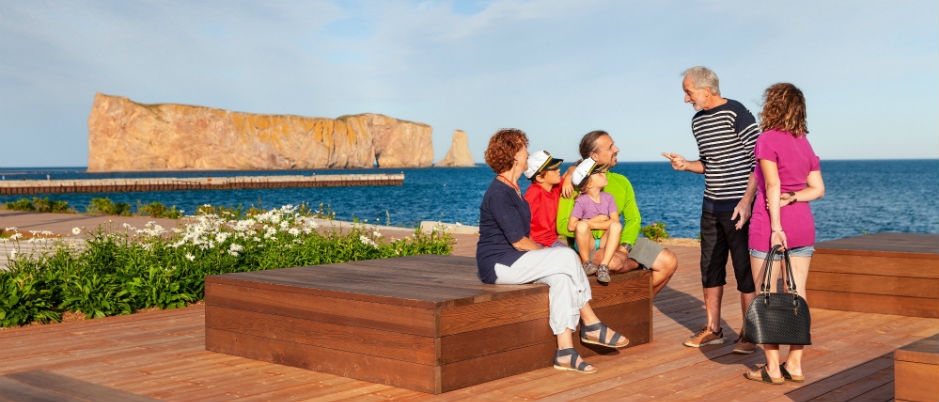 As soon as you set foot in Percé, you will fall in love with this charming village
Roger St-Laurent/Tourisme Gaspésie
Photo Safari in Percé: 5 Photo Ops You Won't Want to Miss!
Located at the eastern tip of the Gaspé Peninsula, the town of Percé is a must-see during your next Bas-Saint-Laurent – Gaspésie Tour. There's so much to discover in this area: numerous attractions, talented local artists and artisans, excellent restaurants where you can savour fresh seafood, not to mention breathtaking landscapes dominated by famous Percé Rock. Keep an eye out for photo opportunities—here are five you won't want to miss!
1. Nesting northern gannets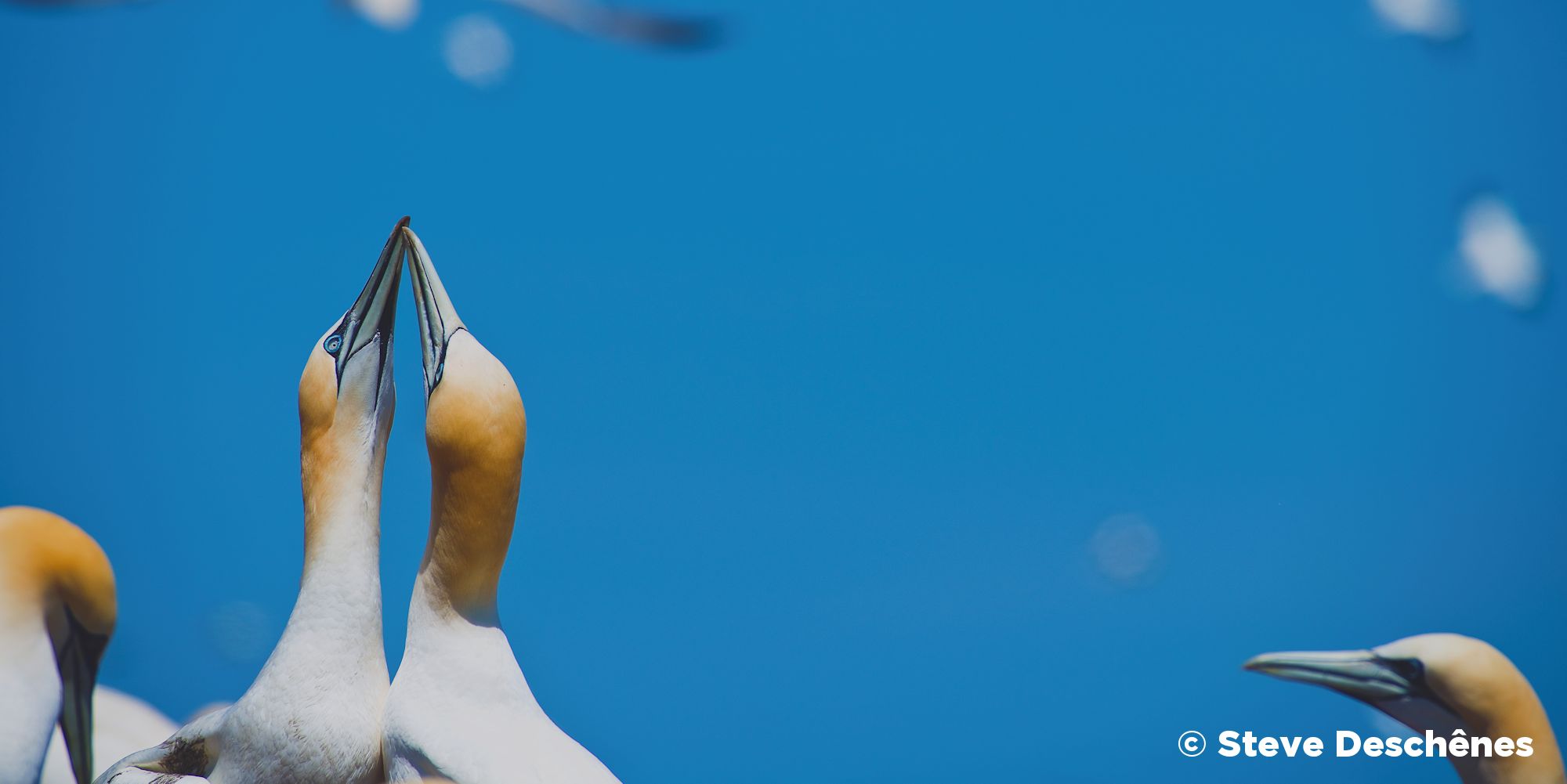 How can you not be intrigued by 110,000 birds that return year after year to nest on a small island in the Gulf of St. Lawrence? Parc national de l'Île-Bonaventure-et-du-Rocher-Percé is home to this impressive colony of northern gannets, which also happens to be the most accessible in the world. Naturalist guides will be happy to tell you all kinds of fascinating information about these birds. For example, did you know that northern gannets are not so much faithful to their mates as to their nesting sites? Don't miss this opportunity to photograph these majestic birds in flight, tapping their beaks together or tending their young. Both Les Bateliers de Percé and Croisières Julien Cloutier offer boats trips to Bonaventure Island departing from the Percé wharf.
2. Five million tonnes of rock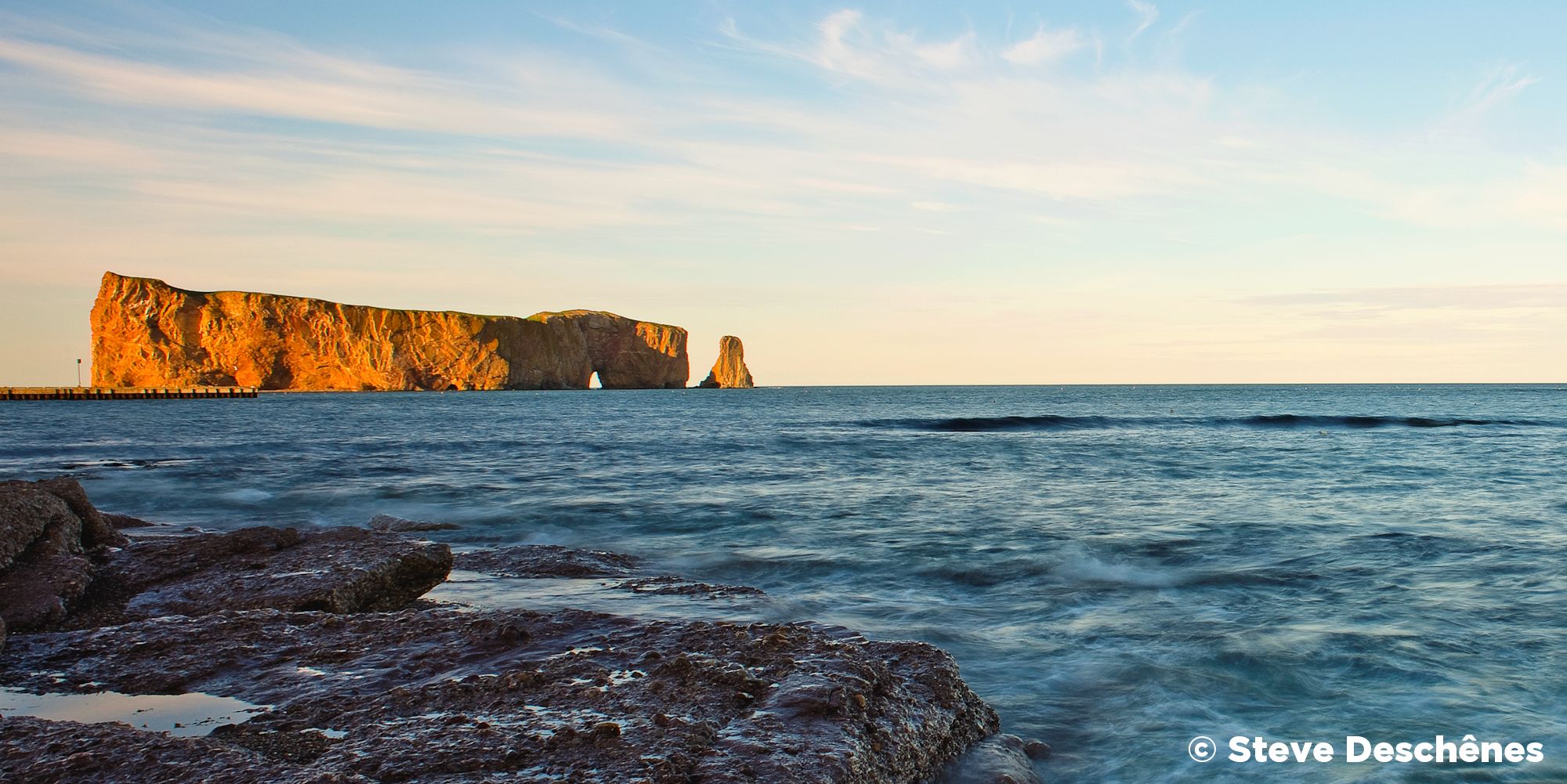 Percé Rock is the area's most famous attraction—it's arguably the most iconic landmark in all of Gaspésie. You'll want to take lots of photos of this limestone giant that dominates the landscape: it is 450 metres (1475 feet) wide, 90 metres (295 feet) deep and 85 metres (280 feet) high. For safety reasons, it is not recommended to get very close to it since it loses several tonnes of rock every year to erosion. This doesn't mean you can't contemplate it from every angle: from the shore or the sea, from Côte Surprise or Pic de l'Aurore, from Bonaventure Island or Mt. Joli... you have lots of options! Did you know that the rock was once attached to the mainland and had three arches?
3. The view from above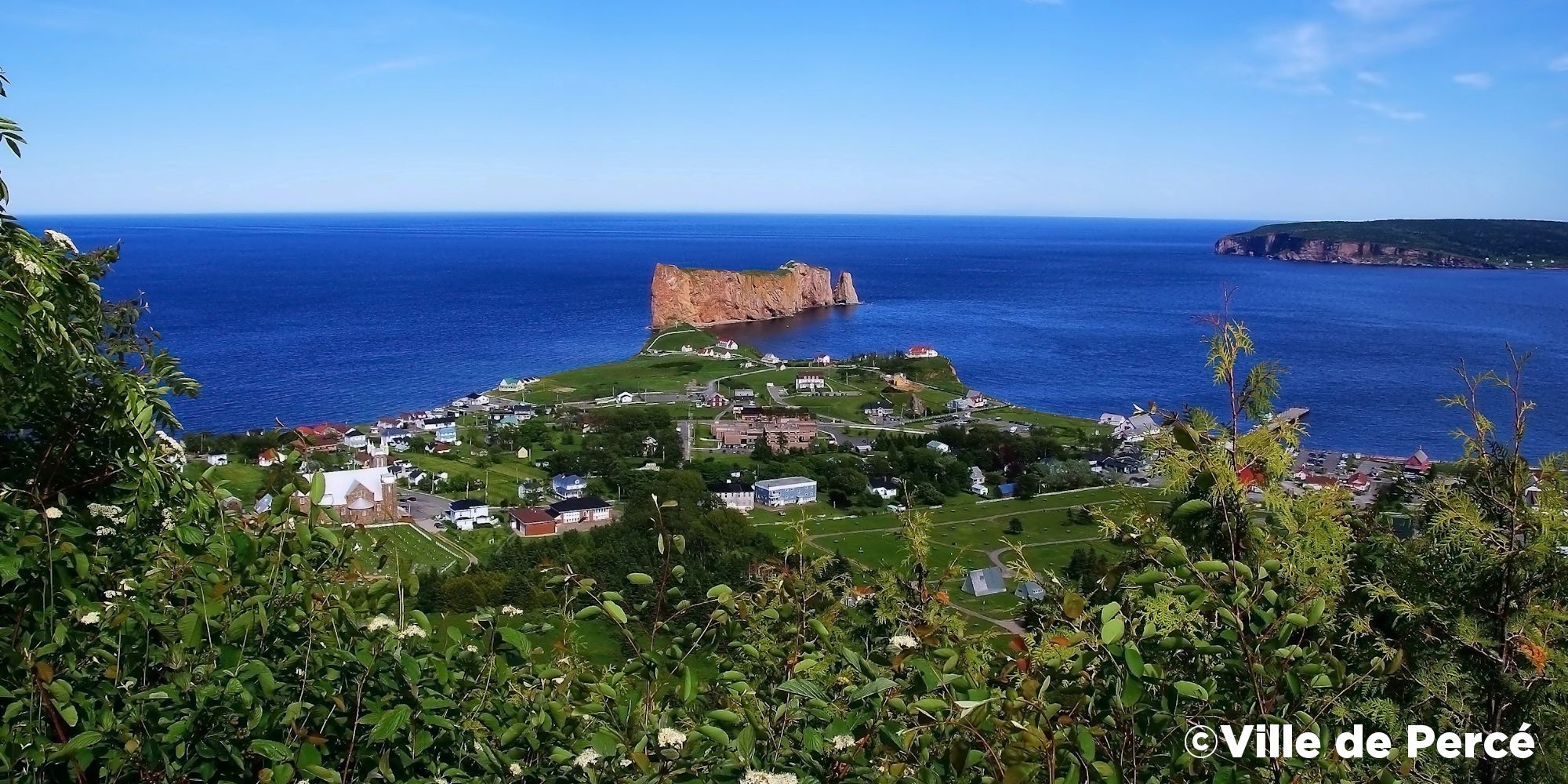 Want to stretch your legs? Percé is surrounded by a network of trails that will delight hiking enthusiasts. From easy to intermediate, the trails at the Percé UNESCO Global Geopark and the lookouts along the way will give you many opportunities to admire the view. One of the highlights of the geopark is a suspended glass platform, which overlooks the village and Percé Rock. This is a breathtaking view you'll definitely want to photograph!
4. Swift-swimming giants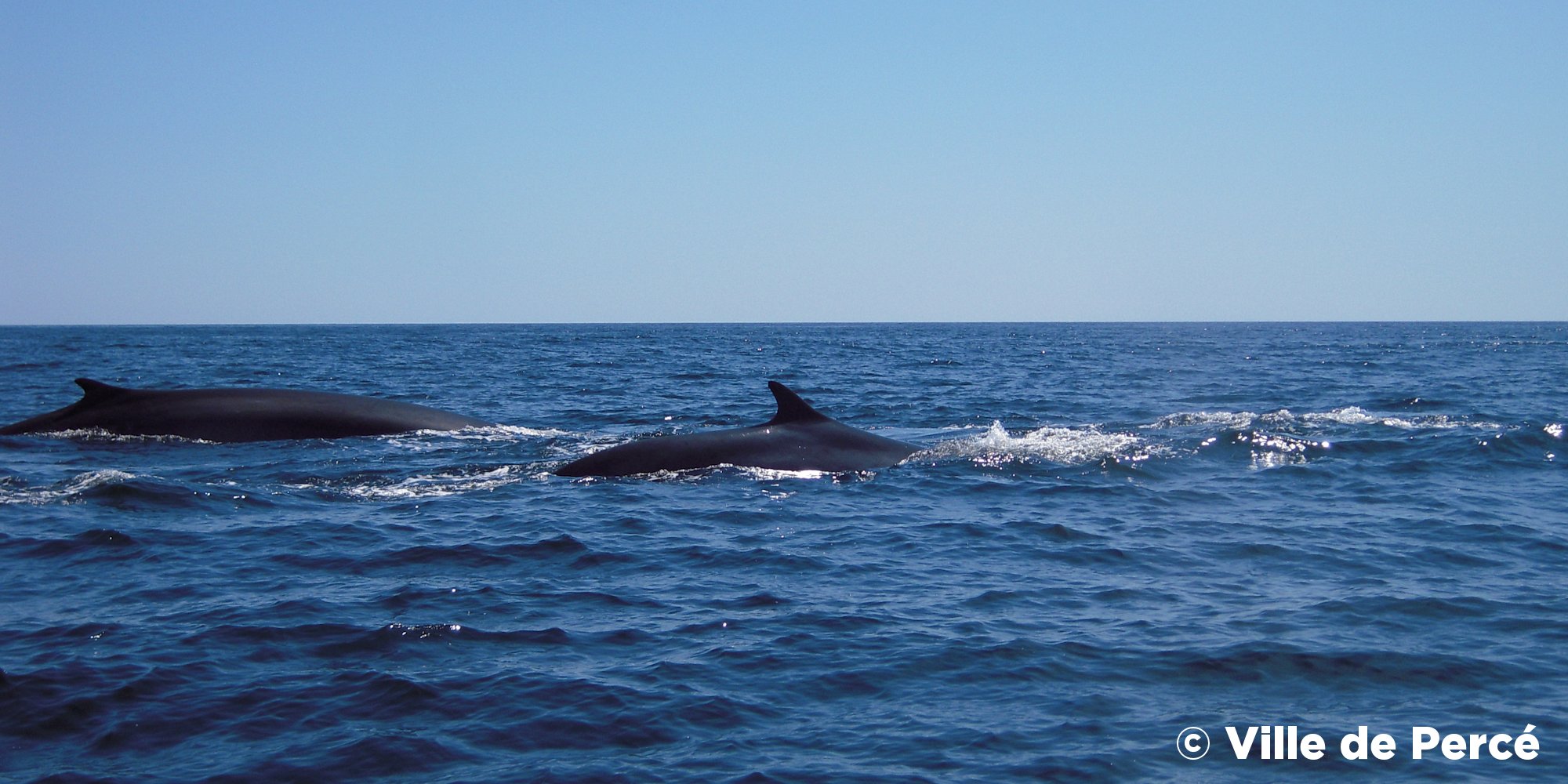 From the Percé wharf, board a sightseeing boat for a memorable whale-watching excursion. The trip lasts about 2h30 and gives you the opportunity to see several species of whales, including minkes, blue whales (the largest animals on the planet), humpbacks and white-sided dolphins. You may even spot a fin whale, the fastest marine mammal in these waters. Will you be able to snap a shot before it dives back into the St. Lawrence?
5. An old general store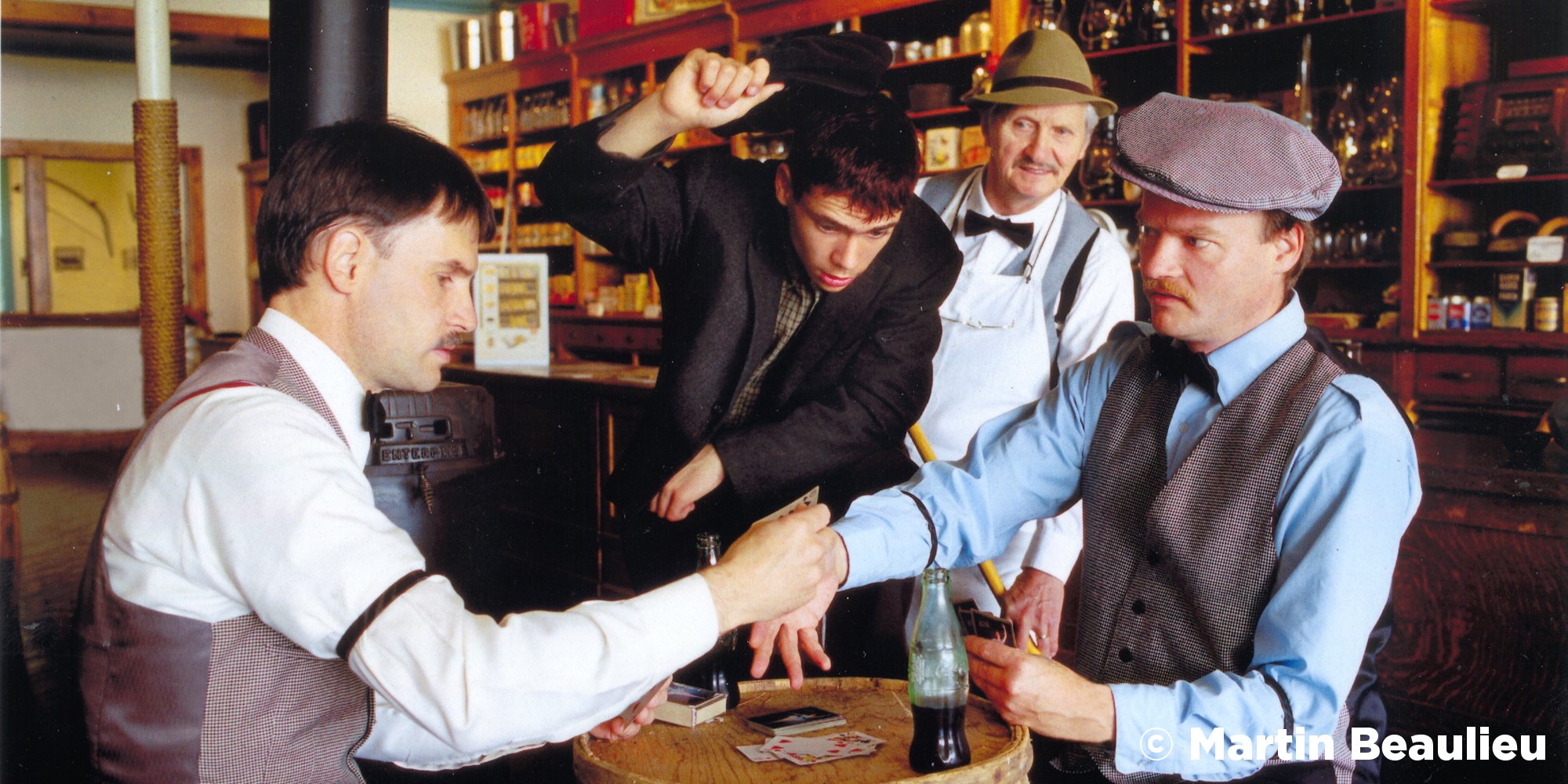 Discover life in Gaspésie in the early 20th century by visiting the Magasin Général Historique Authentique 1928 in L'Anse-à-Beaufils. In this old general store formerly owned by the Jersey Island company Robin, Jones and Whitman, you will not only find shelves stocked with authentic old-time merchandise, but also characters in period costume who will entertain you with captivating stories. Your friends will truly think you stepped back in time, especially if you use a black and white or sepia filter on your photos! Be sure to also visit the exhibit on the history of the area's commercial maritime and forestry activities.
Are you feeling inspired by these photo ops? Start planning your trip to Percé today and don't forget to pack your camera!
If you liked this article, you might also like...