The

Québec maritime Blog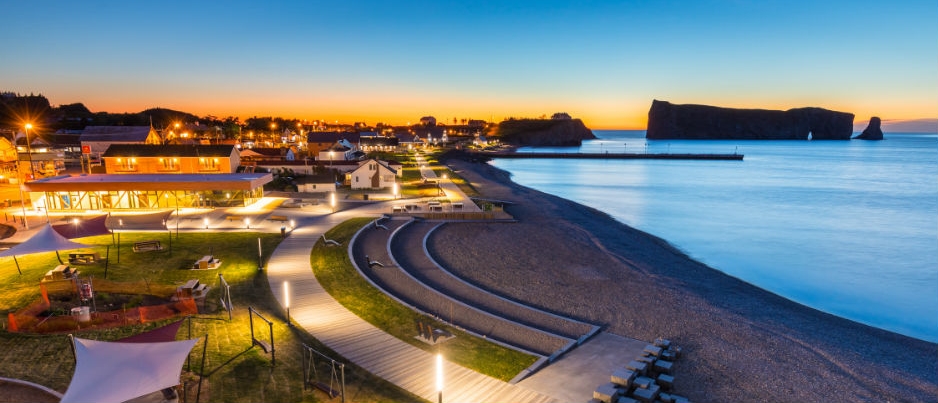 5 Surprising Facts about Percé
A popular vacation destination since the 1930s, Percé hasn't lost any of its charm and welcomes you still today to its picture-perfect landscapes at the tip of the Gaspé Peninsula. While this area is primarily known for immense Percé Rock, one of the most famous attractions in Eastern Canada, once you get here you'll enjoy exploring the village's many facets. Here are five facts about Percé that may surprise you!
1. Bonaventure Island is home to 110,000 northern gannets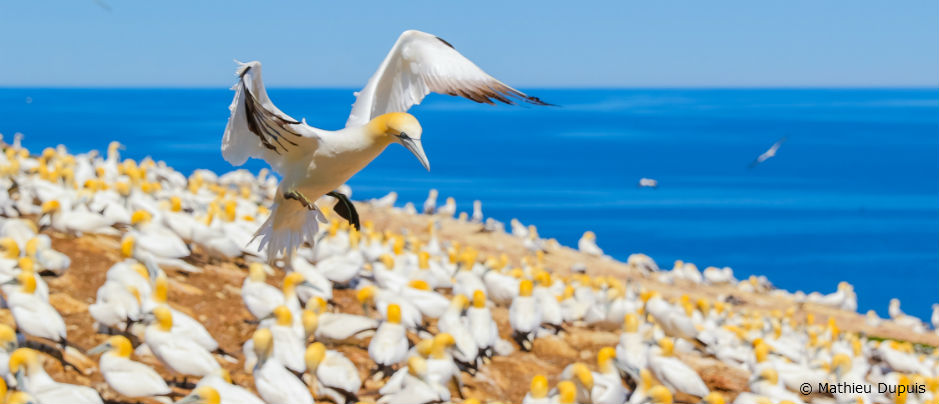 Northern gannets are faithful to their territory, returning every summer to breed on Bonaventure Island, which is protected within Parc national de l'Île-Bonaventure-et-du-Rocher-Percé. To visit the colony, follow one of the four trails from the service area on the island. As you get closer, you'll first hear the birds' cries and then behold a truly amazing sight: thousands of northern gannets perched on the cliffs. As a bonus, a naturalist park warden is on site to answer all your questions! If hiking is not your cup of tea, you can participate in a sea excursion around the island that will also allow you to observe these magnificent birds in the most accessible northern gannet colony in the world.
2. Percé's history is closely linked to that of the cod fishery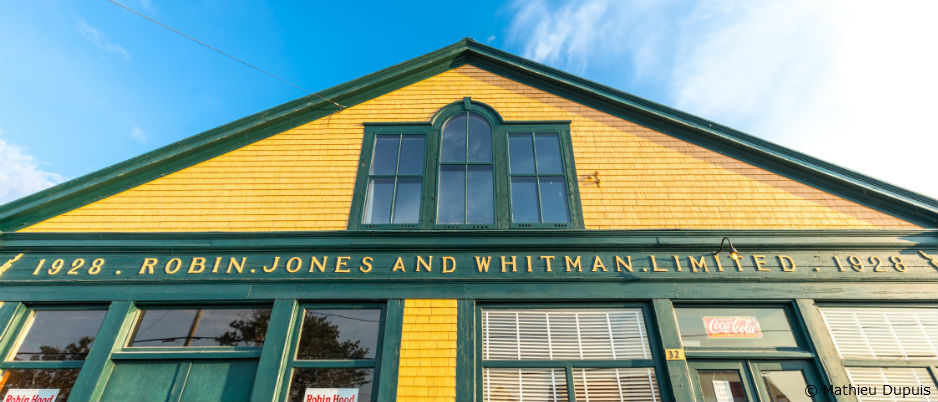 A day at Parc national de l'Île-Bonaventure-et-du-Rocher-Percé will also give you the opportunity to dive headfirst into local cod-fishing history. Visit Le Boutillier House to learn about the daily lives of the island's first inhabitants, then, in the company of a park warden, walk along the Chemin du Roy trail to find out more about this era and visit restored period buildings. To immerse yourself even further in this era, step back in time by visiting the Magasin Général Historique Authentique 1928, an old general store owned by the Robin, Jones and Whitman fishing company in L'Anse-à-Beaufils, where friendly people in period costume will entertain you with humorous anecdotes.
3. Percé Rock used to have more than one hole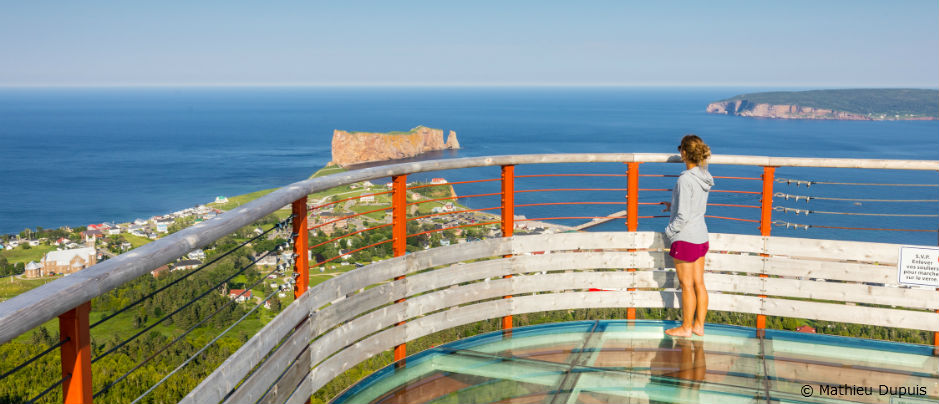 Percé Rock had three arches when Jacques Cartier first visited this area and is thought to have once had four. The second-to-last one collapsed in 1845, leaving the rock as it looks today. To observe this famous limestone giant from every angle, go for a stroll on the recently renovated boardwalk along the shoreline, participate in a sea excursion by sightseeing boat or kayak, visit Bonaventure Island and/or access the various lookouts along the trails in the surrounding area. For an exceptional bird's-eye view of Percé Rock, walk to the end of the glass platform suspended at an altitude of 200 metres (660 feet) in the Percé UNESCO Global Geopark!
4. Eight species of whales are found in the waters off Percé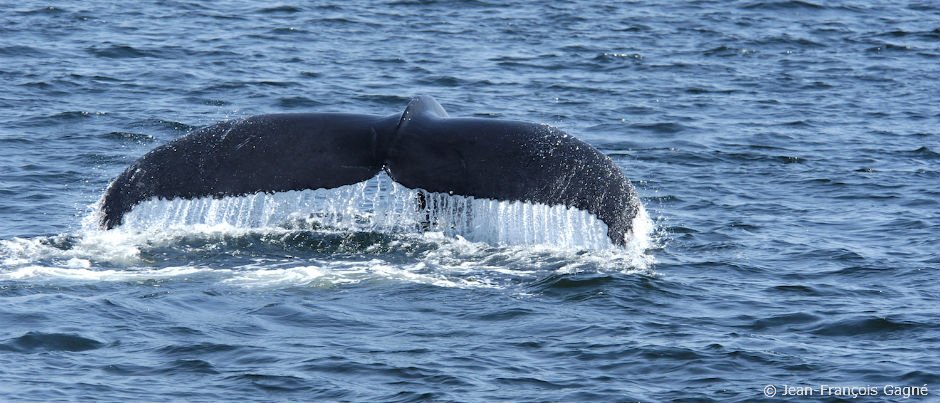 The waters of the Gulf of St. Lawrence are home to many animal species, including majestic whales. To observe these fascinating creatures, go on a whale-watching cruise (departing from the Percé wharf) with Croisières Julien Cloutier or Les Bateliers de Percé. Accompanied by an interpreter guide, spend two and a half hours spotting fin whales, minke whales, harbour porpoises, humpbacks and blue whales, the largest animals on earth. You'll undoubtedly ooh and aah as you watch these and other marine mammals!
5. You can meet over 20 artists and artisans in the village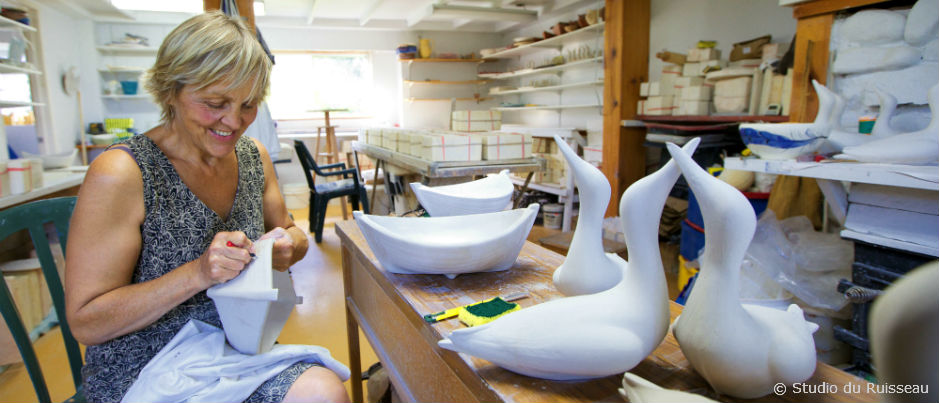 The Percé area is home to many talented people (jewellers, painters, sculptors, ceramicists and other visual artists), who will welcome you warmly in their workshops and studios. You'll be charmed by their boundless creativity and will enjoy chatting with them. Take advantage of this opportunity to select a souvenir or two to take home with you! What will you opt for? A piece of jewellery by Wazo, a painting by Mylène Henry, a ceramic creation by Marie-Josée Tommi? You'll be spoiled for choice!

Have these five surprising facts about Percé inspired you to discover this village during your next vacation? Visit our website to start planning your stay!
If you liked this article, you might also like...