The

Québec maritime Blog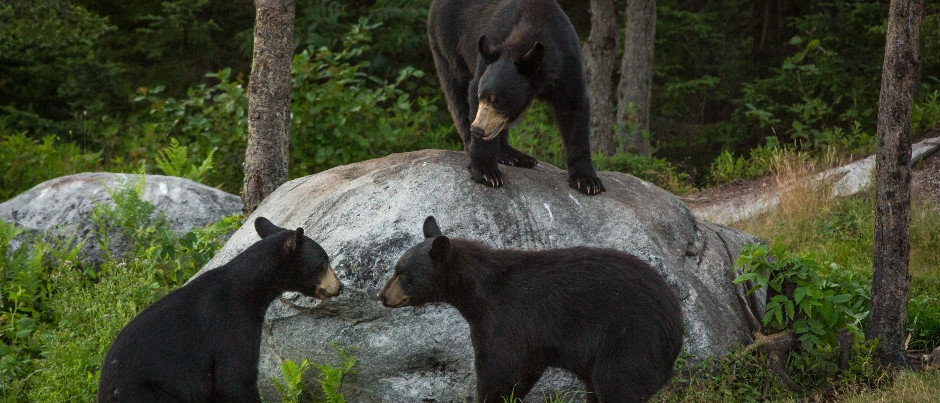 Essipit, Côte-Nord
Mathieu Dupuis
Places to Visit to Learn More About Wildlife in Eastern Québec
The maritime regions of Québec are home to a multitude of wildlife species on land, in the sea and in the air! In addition to national parks, which offer a wide range of educational activities focused on the animals they protect, there are many other sites in Bas-Saint-Laurent, Gaspésie, Côte-Nord and the Îles de la Madeleine where passionate biologists, naturalists and interpreter guides look forward to sharing their knowledge with you. Here are a few interpretation sites and museums to add to your itinerary to learn all about the wildlife found in our regions.
Bas-Saint-Laurent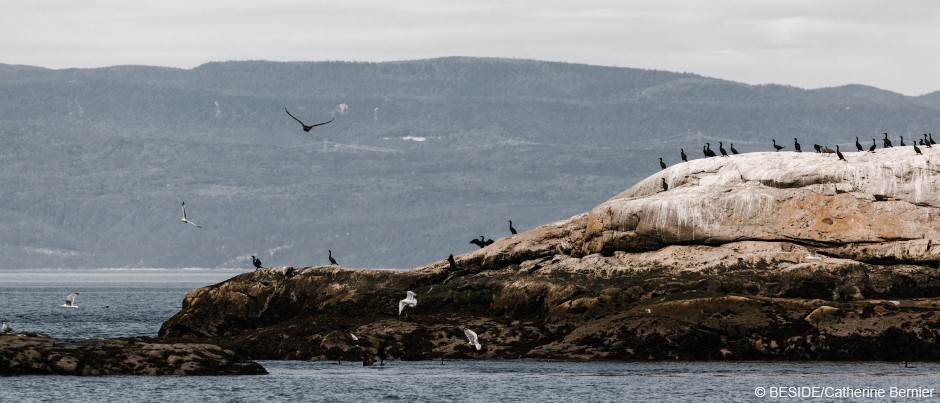 Off the coast of Rivière-du-Loup, the islands protected by Société Duvetnor are home to seal haul-outs and large colonies of seabirds and are also surrounded by waters frequented by beluga whales. Be sure to participate in an excursion with an interpreter guide to learn more! Whether or not your excursion includes a stop on Pot à l'Eau-de-Vie Island, you'll be fascinated by everything you'll learn about the various species you'll see in the archipelago. Note that the largest variety of birds (including razorbills, common murres and common eiders) can be seen if you visit before late July. Société Duvetnor collects eiderdown in a controlled manner and uses the profits from sales to protect the islands.
Gaspésie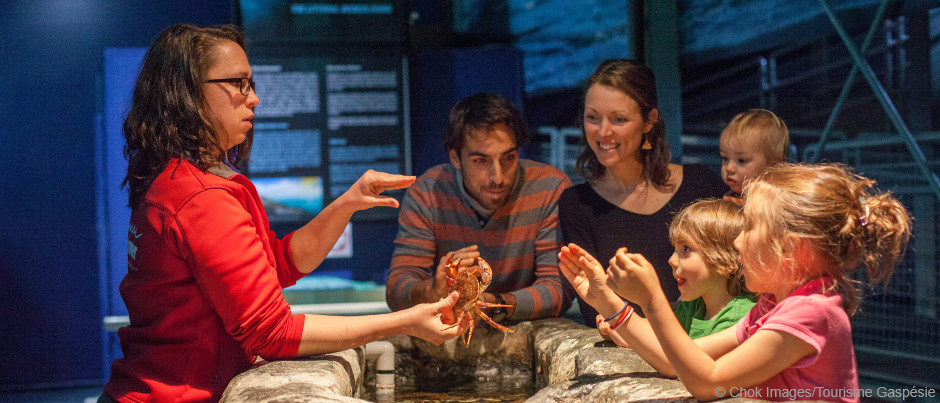 Two popular spots in Gaspésie give visitors of all ages the opportunity to become acquainted with the wildlife species found in this region. First, in Sainte-Anne-des-Monts, on the north side of the peninsula, Exploramer reveals all the secrets of the marine life found in the St. Lawrence. This science museum features aquariums and touch pools as well as exhibitions about various marine creatures such as sharks. It also offers a guided fish-harvesting activity along the shoreline, scientific sea excursions aboard the new CE-Marin Exploramer and much more!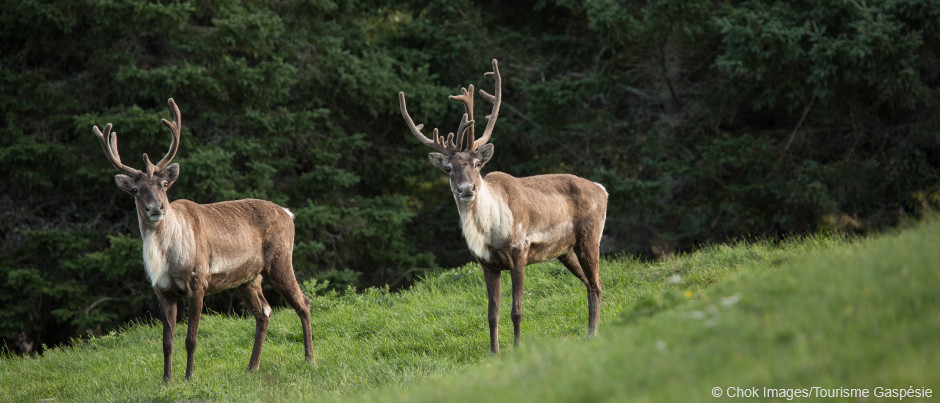 In Bonaventure, in the Chaleur Bay area, the Bioparc de la Gaspésie provides a window into the natural environments found in this region and the many animal species that inhabit them. This wildlife park is home to about 40 of these species, including moose, caribou, cougars, beavers, coyotes, river otters, black bears and bobcats, in addition to the smaller ones hiding in the insectarium and the amphibian and reptile pavilion! Activities led by naturalists will help you learn more about these species.
Côte-Nord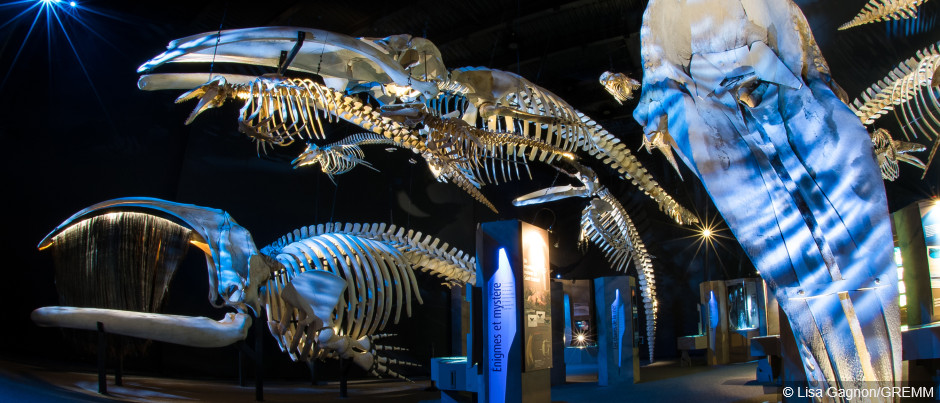 Marine wildlife enthusiasts will be thrilled by all there is to discover in Côte-Nord! In Tadoussac, a visit to the Marine Mammal Interpretation Centre (CIMM) is a must, either as a complement to a whale-watching cruise or because you don't have sea legs! This science museum presents an exhibition on the giants of the St. Lawrence as well as the largest collection of whale skeletons in the country, including a 13-metre (40-foot) sperm whale! Naturalists are also on site to answer all your questions.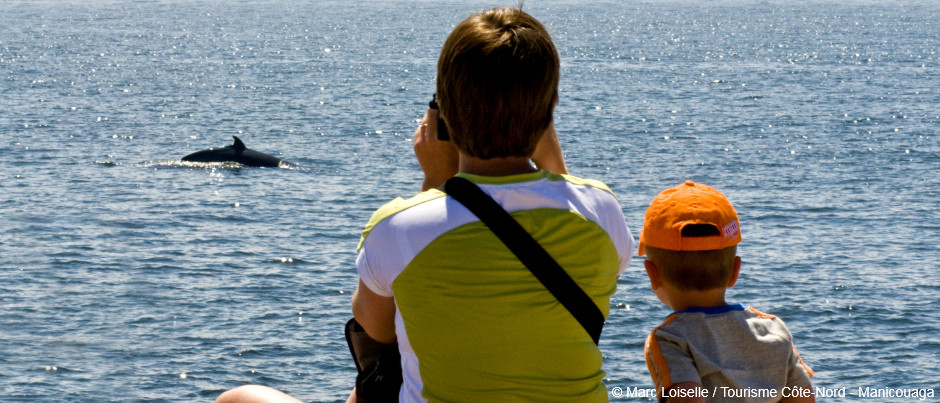 Two Parks Canada sites along the shores of the Saguenay–St. Lawrence Marine Park are also dedicated to learning about marine wildlife. In Les Bergeronnes, the naturalist guides at Cap-de-Bon-Désir Interpretation and Observation Centre will introduce you to intriguing invertebrates as you explore the shoreline at low tide in their company. A few kilometres away, in Les Escoumins, the Marine Environment Discovery Centre houses a permanent exhibition focused on the St. Lawrence Estuary and offers guided discovery activities that will introduce you to the world of the whales as well as anemones and starfish!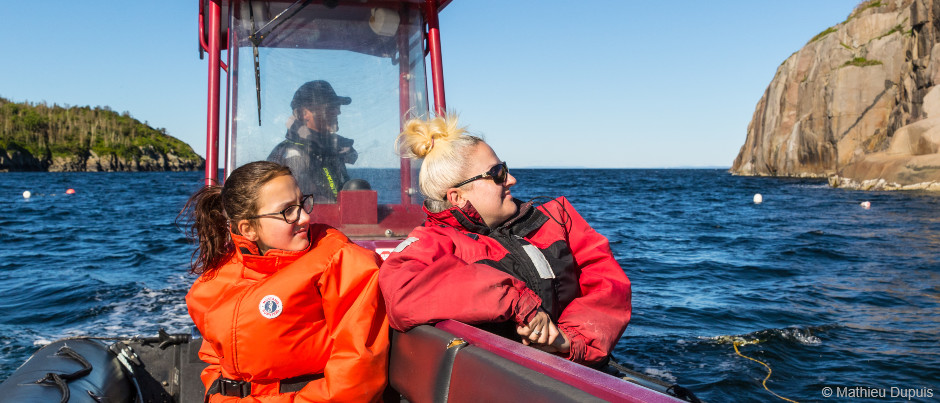 If you're fascinated by these species, you'll also want to visit Grande Basque Island in the Sept Îles archipelago where passionate guides will introduce you to marine biology! During a sea excursion to the archipelago, you'll also have the opportunity to observe fascinating seabirds on Corossol Island, a refuge for migratory birds such as black guillemots, common murres and razorbills. Listen carefully to the information provided by your captain to learn more about these birds.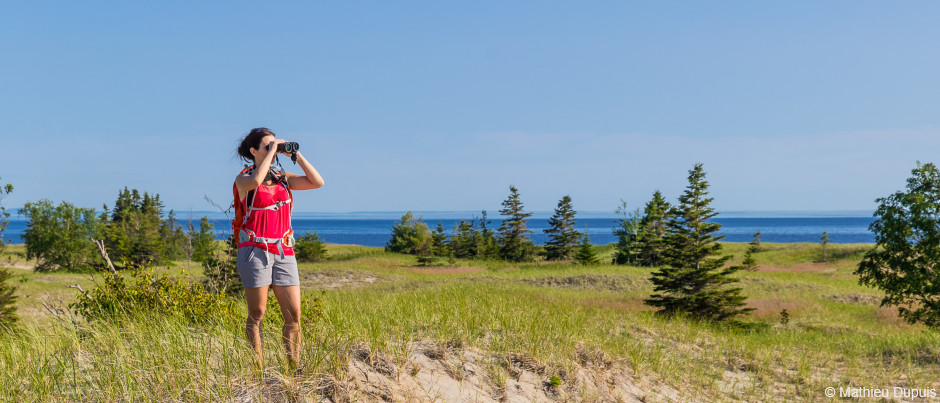 Bird watchers will also enjoy a visit to Parc Nature de Pointe-aux-Outardes, which is home to 255 species of birds in nine different ecosystems. A two-hour guided hike will introduce you to all of these environments as well as the creatures that inhabit them. Be sure to bring your binoculars!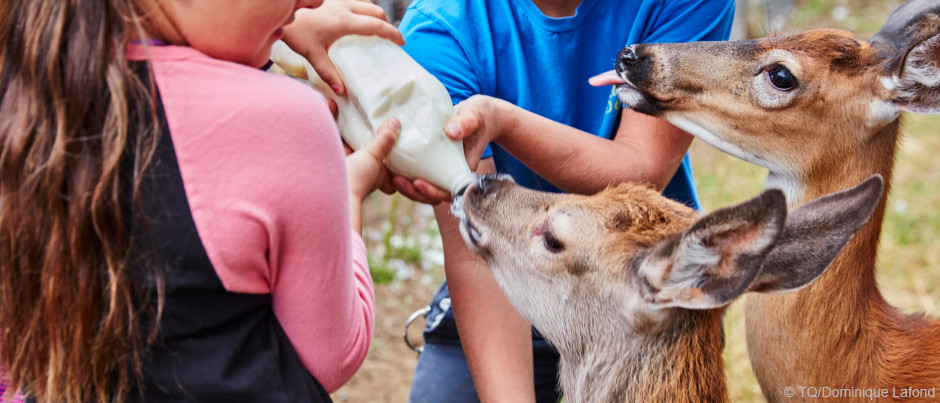 For those who love wildlife in general, the Ferme 5 Étoiles holiday resort in Sacré-Coeur is the place to visit. A refuge for injured wildlife, this farm will give you the opportunity to see several species that are representative of Canadian wildlife: moose, wolf, white-tailed deer, fox, lynx, porcupine, owl, bison, etc. During a stay at the farm, you can also participate in caring for these animals and learn more about them. Are you intrigued by black bears? Find out all about these impressive animals by first watching a film and then go out to see them in complete safety in the company of an experienced guide from the farm. A guided black bear observation activity is also offered by Vacances Essipit, near Tadoussac. Learn amazing facts about these animals as well as their significance to Innu culture.
Îles de la Madeleine
The Îles de la Madeleine archipelago is known for its many seal colonies, which include four species: grey seals, harbour seals, harp seals and hooded seals. It's not surprising that the Islands are home to the Seal Interpretation Centre, in Grande-Entrée! Through various exhibitions, you can learn all about these endearing animals and their habitats. To find out even more, participate in a guided excursion during which you can ask lots of questions about the fascinating world of seals!
So which of these wildlife species piques your curiosity the most? Will you visit one of these sites to find out more?
If you liked this article, you might also like...