The

Québec maritime Blog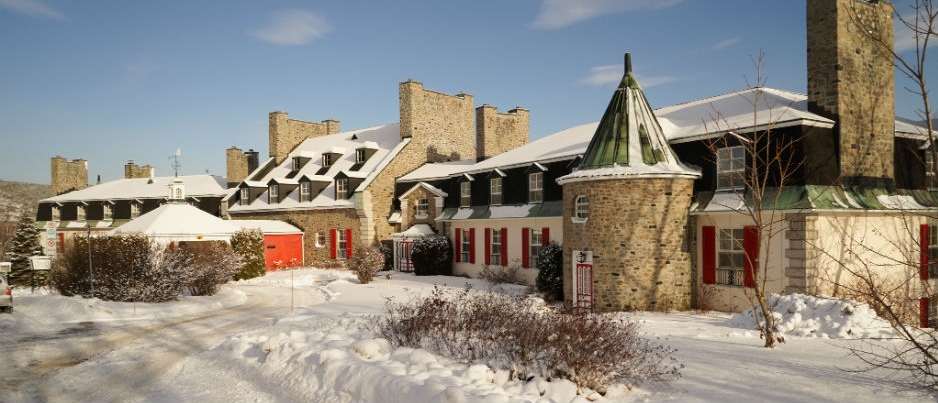 Hôtel Le Manoir
William Hrovoski
Snowmobile-Friendly Lodging in Côte-Nord
Plan a Hassle-Free Winter Adventure!
A region of huge snowy landscapes shaped by the sea, Côte-Nord is a dream destination for snowmobilers. From Tadoussac all the way to Blanc-Sablon, ride along Trans-Québec trail #3 (TQ3) and then the White Trail over a distance of 1640 km (1020 mi.). Along the way, you will find many easily accessible snowmobile-friendly lodging establishments. Here are some suggestions to help you plan your ride along the Northern Trail.
Given the current COVID-19 pandemic, please check before your departure to confirm the services offered by the establishments mentioned below. Please note that official proof of vaccination against COVID-19 as well as a valid photo ID are required to frequent bars and restaurants in Québec.
Ferme 5 Étoiles holiday resort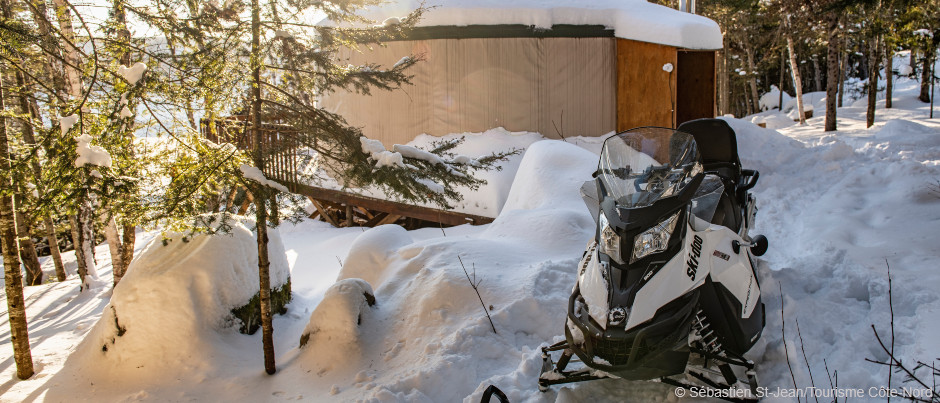 Located in Sacré-Coeur (take TQ93 from TQ3), the Ferme 5 Étoiles holiday resort offers many lodging options including motel units, apartments, fully equipped cottages and condo units. Start your day with a hearty breakfast at the inn; in the evenings, savour regional dishes featuring local meat and other ingredients. During the day, you can explore the trails along the majestic Saguenay Fjord and frozen St. Lawrence. The farm is also home to many species of animals, including moose, wolves, bison and deer, which you can help to feed in the mornings. Parking for snowmobiles, equipment rentals and guided excursions are available on site. Contact the farm for more information.
Auberge La Rosepierre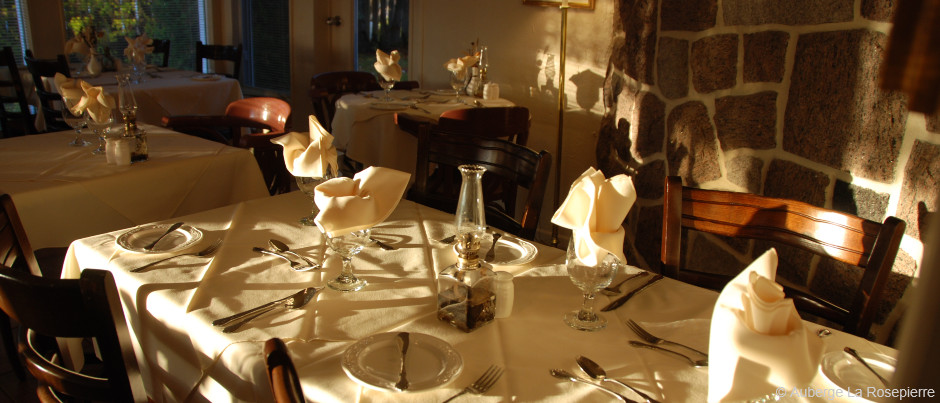 Located in Les Bergeronnes, Auberge La Rosepierre is a striking pink granite inn with a unique style. Accessible via TQ3 and a local trail, the inn offers a warm welcome, 10 cosy rooms, a restaurant serving Québec cuisine and parking for snowmobilers. Inquire about their packages.
Natakam condo-hotel units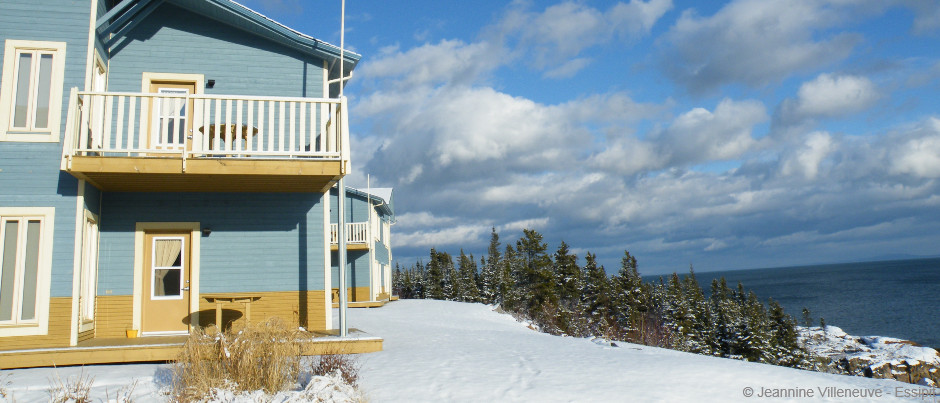 Superb views of the St. Lawrence await you at the Natakam housing complex in Essipit. Accessible via a local trail from TQ3, the site offers 32 ultra comfortable condos with one or two closed bedrooms as well as a fully equipped kitchen, Internet access, cable television and DVD player. Some units even have a fireplace, which you'll appreciate after a day spent in the fresh air!
Hôtel Le Manoir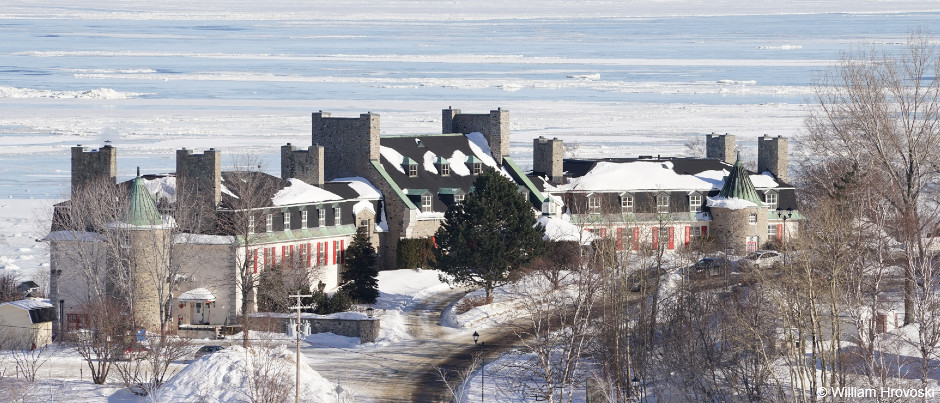 Do you want to treat yourself to a night in a 4-star hotel? Accessible via TQ3, Hôtel Le Manoir welcomes you in the heart of Baie-Comeau's historic district. The hotel offers comfortable rooms, a seafood restaurant, a lounge bar and stunning views of the St. Lawrence. In addition, snowmobilers can use the parking lot with video surveillance facing the hotel lobby; various other services such as gas and repairs are available nearby. The hotel is conveniently located next to the ferry that links Côte-Nord to Gaspésie.
Voyages CoSte
Would you like to continue your adventure in the Minganie region or set off to explore the remote villages of the Lower North Shore along the White Trail? Voyages CoSte offers several winter packages that include lodging in these regions. Contact them directly for more information.
You're now ready to plan your snowmobile expedition in Côte-Nord!
Visit our Snowmobiling section to find out more about what our regions have to offer!
If you liked this article, you might also like...