The

Québec maritime Blog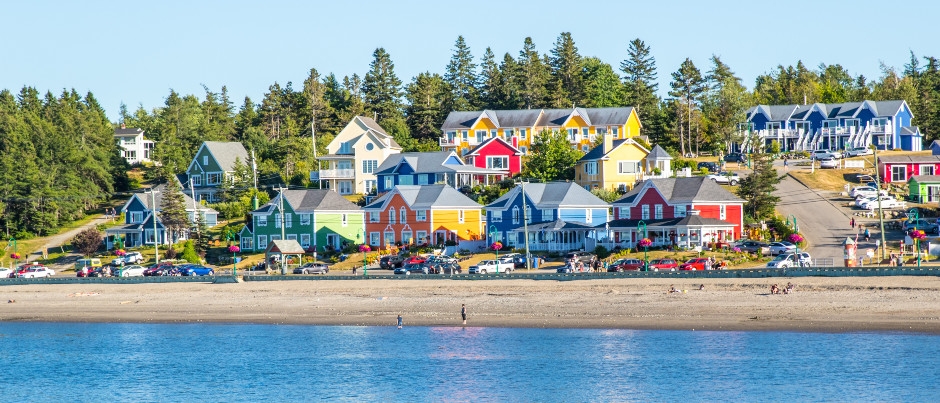 Sainte-Luce, Bas-Saint-Laurent
Mathieu Dupuis
Summer Favourites from the Québec Maritime Team
In the summer, many sites throughout Eastern Québec offer great outdoor activities, spectacular scenery, fascinating history and mouth-watering flavours! Discover what the members of the Québec maritime team enjoy once the warm weather hits our regions.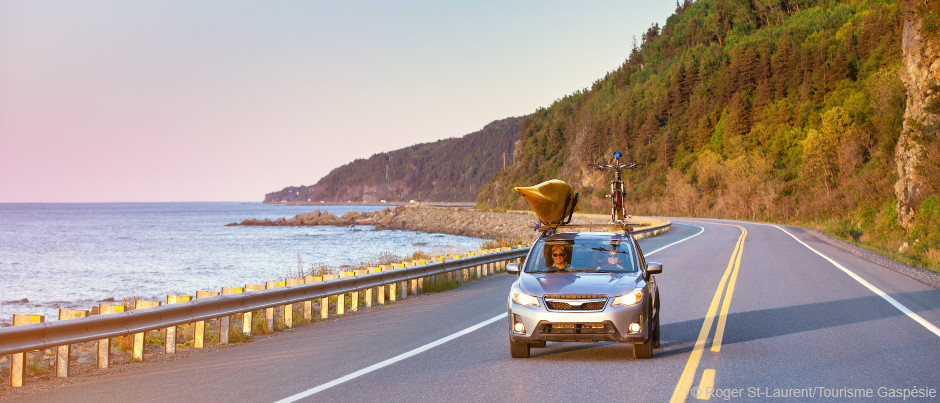 "For me, summer is all about road trips. Going for a drive for a few hours or several days to find new landscapes to photograph. Browsing craft shops in search of treasures. Exploring new trails and being wowed by panoramic views. Discovering historic buildings and interpretation sites that bear witness to the past. Savouring regional flavours. Learning more about the maritime regions of Québec at sites that share information about the wildlife, plants and people living here. And above all, meeting locals who are proud of their region and taking the time to listen to them!"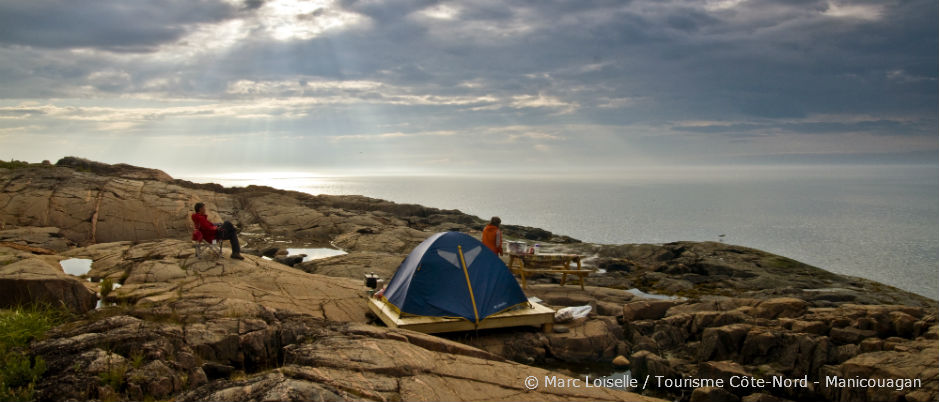 "Summer is when I go camping as often as possible. In addition to being an affordable way to travel, camping offers opportunities to commune with nature. One of my fondest travel memories happened when I was staying by the sea in Les Bergeronnes. This area borders the Saguenay–St. Lawrence Marine Park, and whales take advantage of the deep waters here to feed very close to the shore. We could therefore see them from our tent and were even woken up early in the morning by the sounds of the blows of harbour porpoises and minke whales!"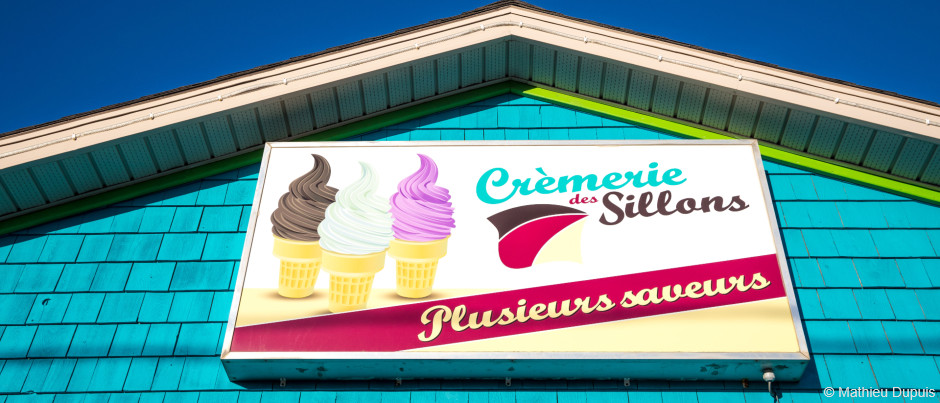 "Summer is truly a foodie's delight. It's grilling season and the time for iced coffee and a multitude of ice cream flavours. As an avowed foodie, I love this season because it offers so many opportunities to enjoy picnics, drinks on a patio and barbecues with friends. The abundance of berries and early vegetables at farmers' markets delights the epicure in me."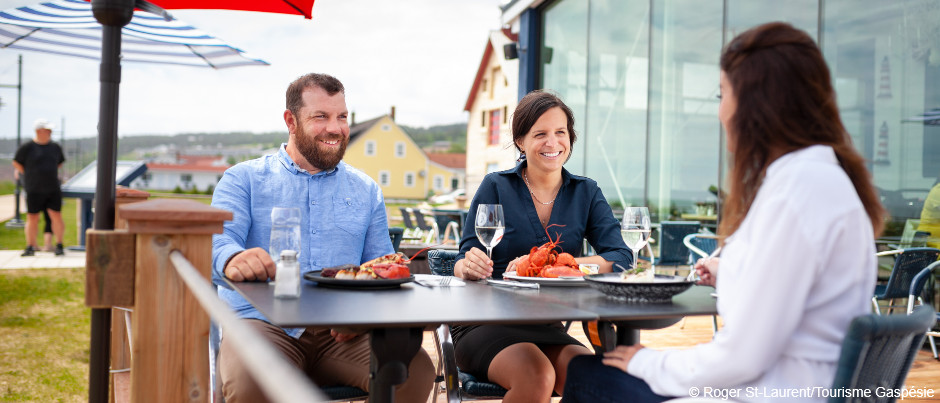 "I love the excitement that comes with the warm weather! As soon as summer begins, our regions bustle with activity. People soak up the sun on restaurant patios, at the beach, on the wharves and in the parks. Families go from booth to booth in the public markets, and vacationers delight in visiting our many attractions. It's also festival season, which means we get to discover talented local and international performers, all while enjoying the beautiful weather!"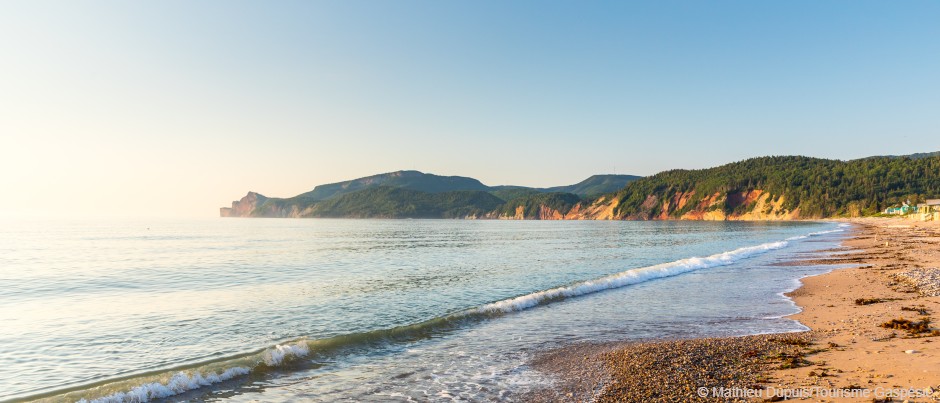 "For me, summer is all about being on a beach in the maritime regions of Québec! I can never get enough of breathing in the salty sea air and feeling the breezes from the St. Lawrence on my skin. Going for long walks, dipping my feet in the water, reading a good book or relaxing… there are so many benefits to going to the beach! The list of my favourite beaches is very long, but here are my top four: Grande Échouerie (Old Harry) in the Îles de la Madeleine, which is a fine-sand beach; Coin-du-Banc in Gaspésie, which is surrounded by beautiful scenery; Sainte-Luce-sur-Mer in Bas-Saint-Laurent, which is nearby and makes me feel like I'm on vacation only 10 minutes from home; and finally, Portneuf-sur-Mer in Côte-Nord, which features an immense sandbank that not many people know about."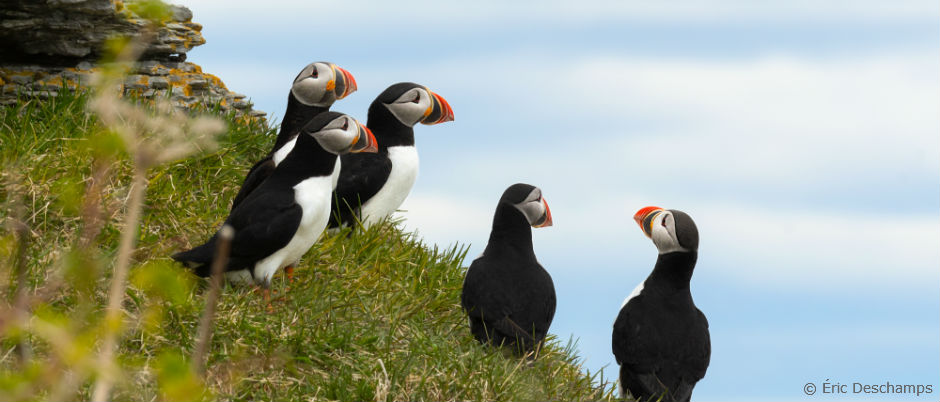 "My heart beats with joy at every flap of wings and my ears welcome the sounds of the seabirds! Our regions are great places to watch birds returning to their nests, against a backdrop of endless greens and blues, high cliffs and salty sea air!"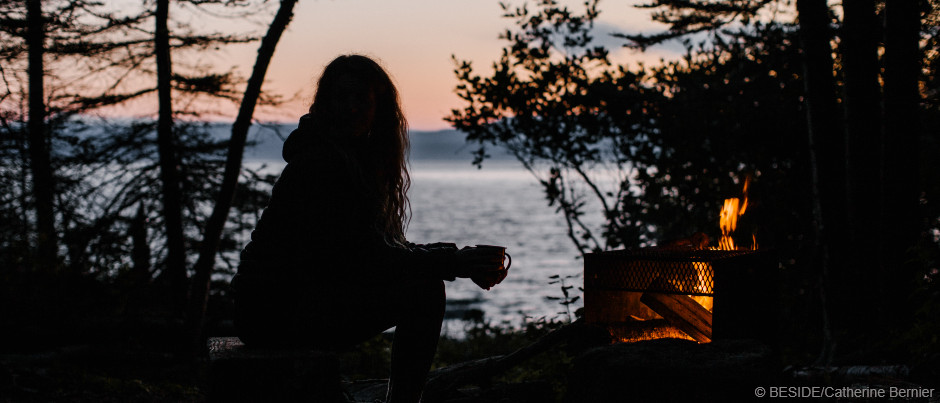 "Summer makes me feel like anything is possible! I love impromptu outings, days at the beach with a book, barbecues with friends and evenings sitting around a bonfire looking up at the stars, telling stories, playing guitar and singing songs from home. I'm even one of those people who loves thunderstorms!"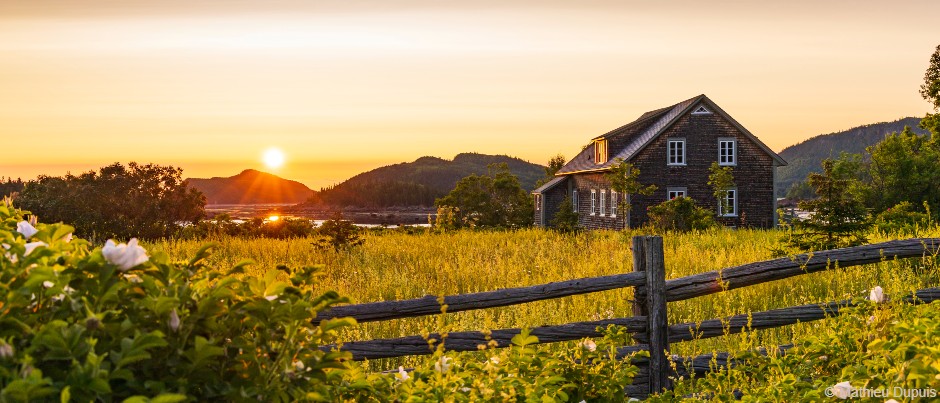 "In the summer, not a day goes by that I'm not dreaming about my next photo outing or future romantic getaway. This season is such an exciting time of year! Everything is in bloom, the green spaces turn into spots where you can enjoy so many different outdoor activities, and it feels so good to be by the water. My favourite moment comes at the end of the day when the temperature goes down, the light softens, and the hubbub of the human world gradually gives way to quietness, when only the sounds of nature can be heard."
What about you? What would you like to see, discover or do in our regions during the summer? No matter what you choose, you're bound to be amazed!