The

Québec maritime Blog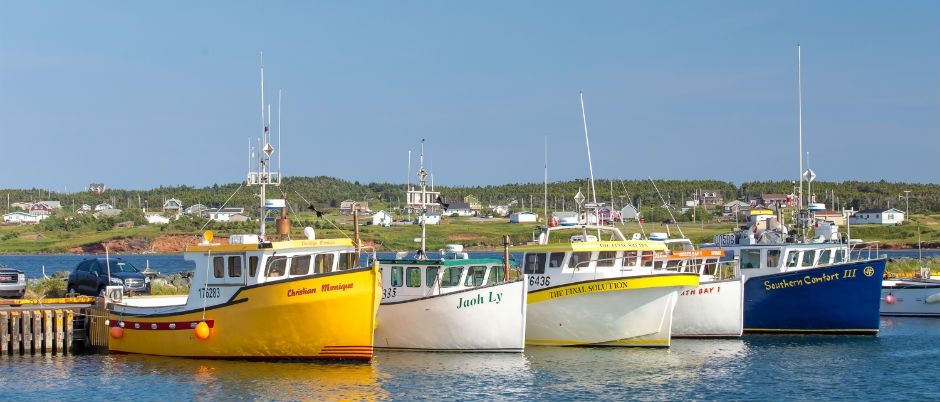 Summer in the Îles de la Madeleine in Photos, Part 2
Have you been wondering what a typical summer in the Îles de la Madeleine looks like? The Instagram photos below will give you an idea... and make you want to visit!
You can't take photos of the Islands without including fishing sights, since fishing is an important economic driver in the region. Lobster traps, fishing boats, marinas and wharves are an integral part of this enchanting archipelago.
Next up are seafood feasts, obviously! Lobster is a local specialty. Don't miss it, whether you eat one whole...
… or savour it in a delicious dish. On the menu (above): lobster poutine and lobster roll. Bon appétit!
Proof positive that you've been on the Islands in August? A photo of an elaborate sand castle! Each year, Havre-Aubert hosts a sand castle contest, which brings together over 500 builders who work along miles of beach!
Summer in the Islands is also an opportunity to enjoy numerous outdoor activities! A sea kayaking excursion gives you access to sites you wouldn't otherwise see, such as caves, not to mention superb views of beaches and cliffs.
Kitesurfing is another activity you have to try on the Islands! The region is a favourite among enthusiasts due to the great wind conditions, mild weather and variety of suitable sites.
Throughout the summer, the Islands offer a multitude of indoor and outdoor shows. Music is a big part of island life—you'll be charmed by Québécois and Acadian sounds.
Now that you've seen all these photos, you probably want to plan your own getaway to the Îles de la Madeleine. Once you're there, be sure to share your pictures with us on your social networks using the hashtags #quebecmaritime and #RoadTripQm!
Look for us on Instagram: @quebecmaritime
If you liked this article, you might also like...