The

Québec maritime Blog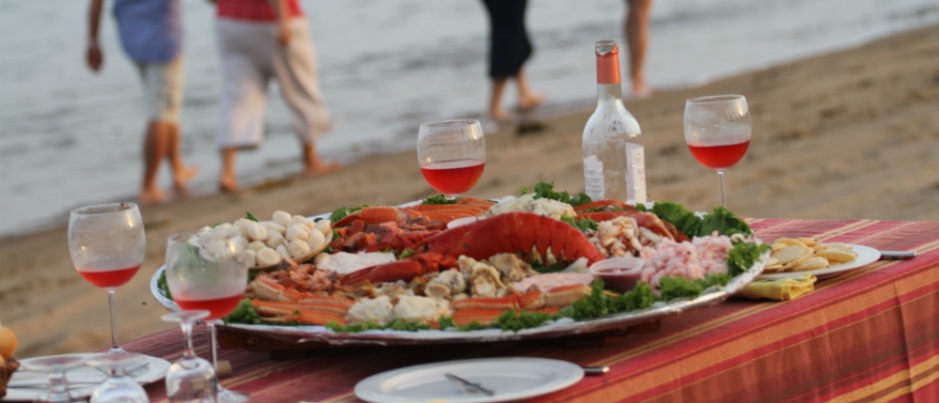 Savour our treasures of the sea!
Éric Marchand
Treasures of the Sea
Fish and Seafood to Savour During Your Stay
The maritime regions of Québec are bordered by the St. Lawrence River and the Atlantic Ocean. We have saltwater running through our veins! Our culinary traditions and evolving regional cuisine have been influenced and shaped by all the peoples who have settled the banks of the St. Lawrence over the years. Each of our regions has unique cooking styles, recipes and ingredients; variations occur in different areas and even from family to family, each of which has their own cooking techniques and well-guarded secret ingredients. Here is an overview of the seafood and fish you can look forward to savouring in our restaurants and snack bars or during a picnic in our regions.
Highly anticipated snow crab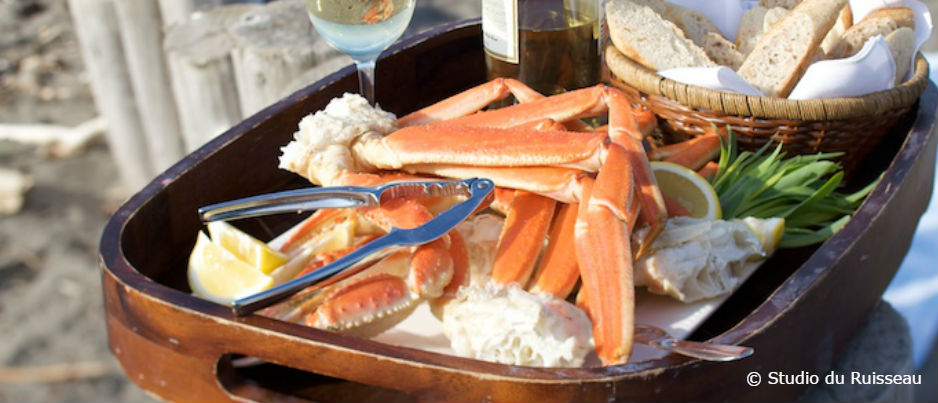 Spring means that we can finally eat snow crab again! This is cause for such excitement that it's not unusual to find long lineups at fish counters throughout our regions at this time of year.
In the maritime regions of Québec, we tend to eat crab plain because its flavour is so subtle. You can also serve it in salads, remoulades or club sandwiches. Be sure to go easy on the mayo, so as not to drown out the flavour!
Coveted lobster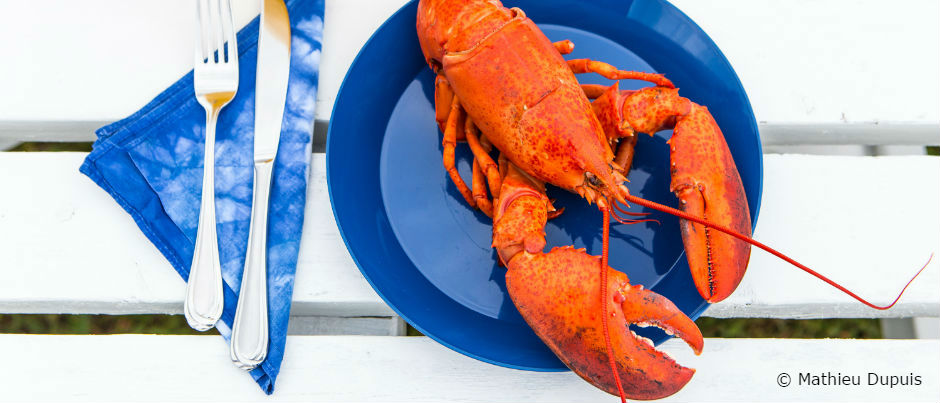 Next comes lobster, which appears on menus just in time for Mother's Day in May. Lobster wasn't always considered a delicacy: nicknamed the "cockroach of the sea," it used to be thrown out when it got caught in fishing nets. (Eating lobster was once seen as a sign of poverty!)
Since then, lobster has risen in the world to become a luxury of the sea and is coveted throughout our regions. However, the taste varies depending on where it was fished because of differences in the sea floor. If you ask a fisherman where to find good fresh lobster, he may just boast about fishing the best in the world! Depending on the area, lobster season may last until mid-July, but don't worry, live lobster is also available in tanks in fish markets and restaurants featuring regional cuisine. Our traditional way of preparing it is to boil it in salt water and serve it warm with garlic or lemon butter. And forget about eating it without making a bit of a mess—you just have to go with the flow on this one!
Irresistible northern shrimp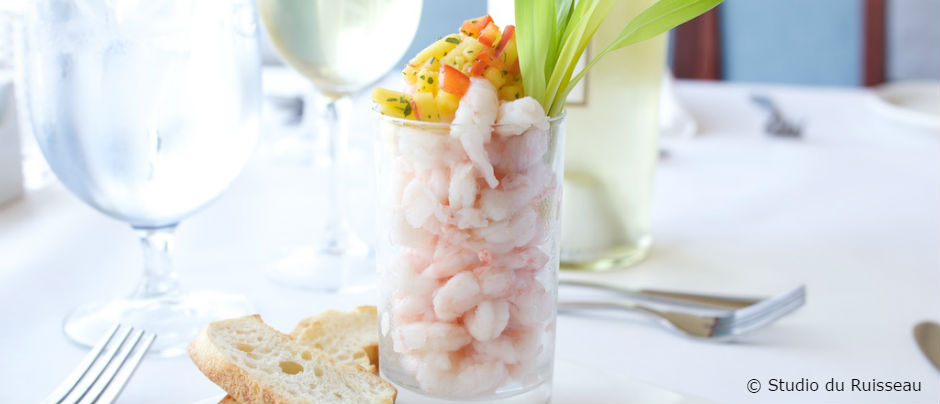 Northern shrimp are a small crustacean fished in the deep waters off Côte-Nord. Delicate and flavourful, shrimp is sold cooked and ready to eat. Some fishing boats are even set up to cook and freeze their catch onboard, which guarantees an exceptional product. Ask about how the shrimp was preserved when you buy it at a fish market.
If you're visiting our regions anytime from April to June, you must try unshelled shrimp with roe. The taste is quite salty, but sooooo good, especially as an appetizer. Otherwise, shrimp is available in fish markets, grocery stores and just about all restaurants throughout the year. And the ways of cooking it are endless!
Big fish, little fish…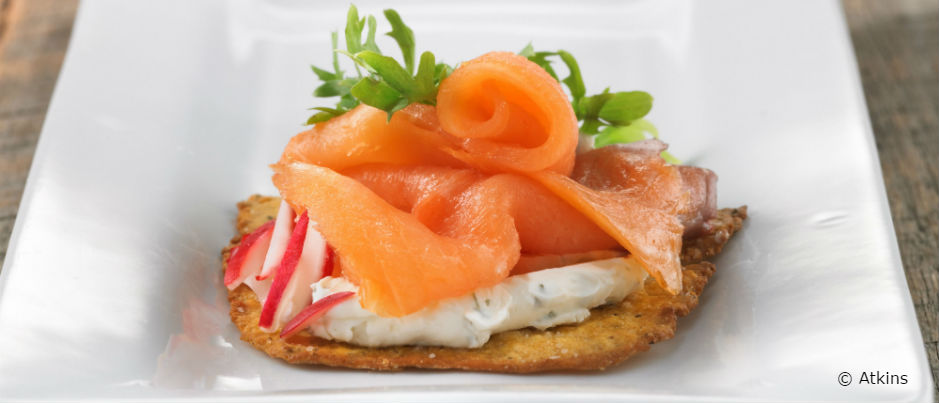 Often used as bait, small fish such as herring and mackerel can be purchased fresh, smoked, marinated or dried. Perfect as an appetizer, traditionally smoked salmon can be served in many ways. Hot or cold smoked, in filets, sliced or flavoured, smoked salmon is available in the many smokehouses in our regions. Visit them for an educational as well as flavourful experience!
Once in the maritime regions of Québec, you'll definitely want to try groundfish such as majestic cod or Atlantic halibut. These noble species are only caught in bycatches or by fishermen with very limited quotas. Their flaky and delicate white flesh must therefore be savoured with respect. Eating these fish is a privilege!
Fish farming in the sea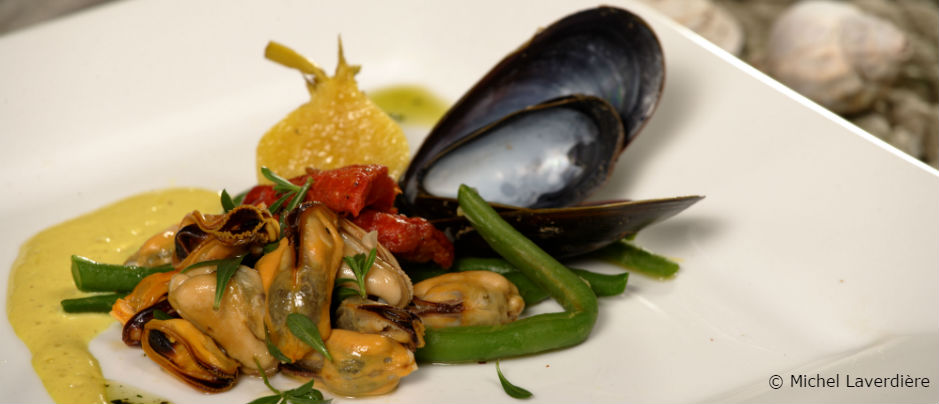 Here's yet another great idea that's been implemented in our regions for the last few years: mariculture. Mussels, sea scallops, princess scallops, oysters and sea urchins are now being cultivated in the sea. Available almost year-round, depending on the area and the product, each are prepared and eaten using methods that retain all their delicate flavours.
Sustainable fishing practices
The rich bounty from the sea that is available in our regions is nonetheless fragile and vulnerable, which means that we need to fish and consume seafood in responsible and sustainable ways.
For several years now, fishermen have been using better fishing practices that reduce impact on the seabed. In addition, various tools, such as the plastic tags found on lobster, now make it easier to find out the sources of the fish and seafood you buy.
Finally, awareness-raising initiatives such as the Smarter Seafood accreditation program encourage consumers to eat relatively unknown species (which are just as tasty!) that have been sustainably fished. (This also helps prevent the overfishing of popular species.) Why not try whelk salad, Stimpson's surf clam gratin, cream of sea urchin, turbot filet or roasted anglerfish? There are many species to discover in our regions! Look for the blue forks on the Smarter Seafood logo on menus or in fish markets.
To all the seafood enthusiasts out there, get your picks and forks ready, and come and savour our treasures of the sea!
If you liked this article, you might also like...