The

Québec maritime Blog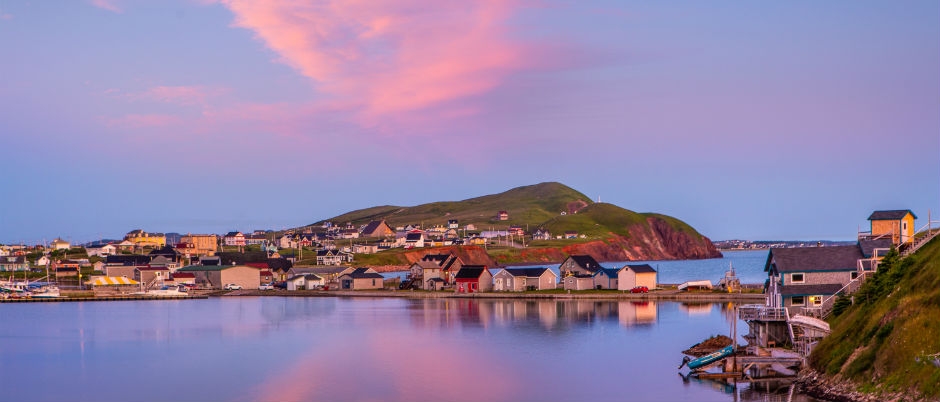 The Îles de la Madeleine: A Colourful Archipelago
Located in the middle of the Gulf of St. Lawrence, the Îles de la Madeleine archipelago charms visitors from all over the world who soon fall under the spell of the Islands' unique landscapes. As you explore the region, you will discover a range of colours that is both harmonious and surprising. Get ready for a rich and vivid adventure!
Blue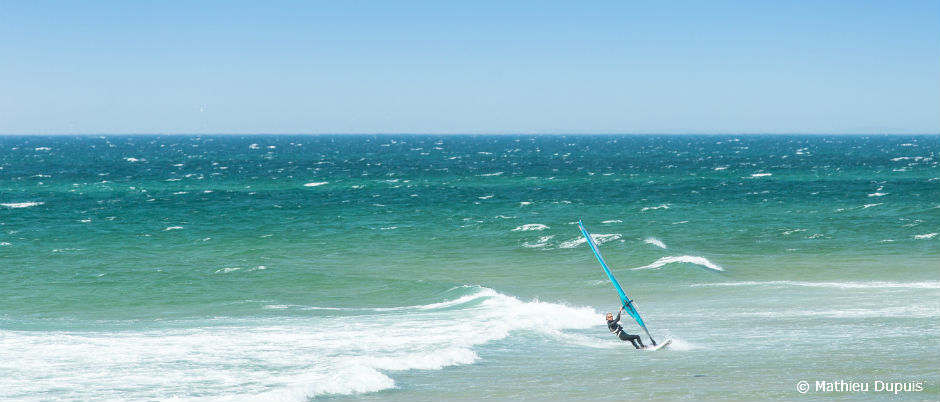 The sea, the sky and the Islands' lagoons are a backdrop of blue you can explore by sea kayak or enjoy kitesurfing! With waters that reach 18°C (64°F) in mid-August, you will no doubt be tempted to go swimming as well. When you do, make sure you select a spot that's sheltered from the strong winds!
Red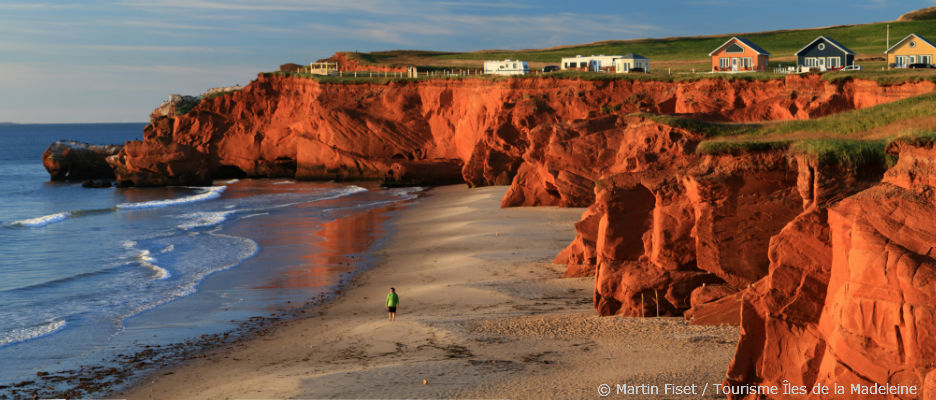 Contrasting with the blue of the sea, the cliffs that surround the Islands are a striking reddish colour. A sea excursion around the archipelago will give you an ideal vantage point from which to admire them. You will also find this vibrant colour in your plate when you sample the Islands' delicious fresh lobster. How could you possibly resist?
Green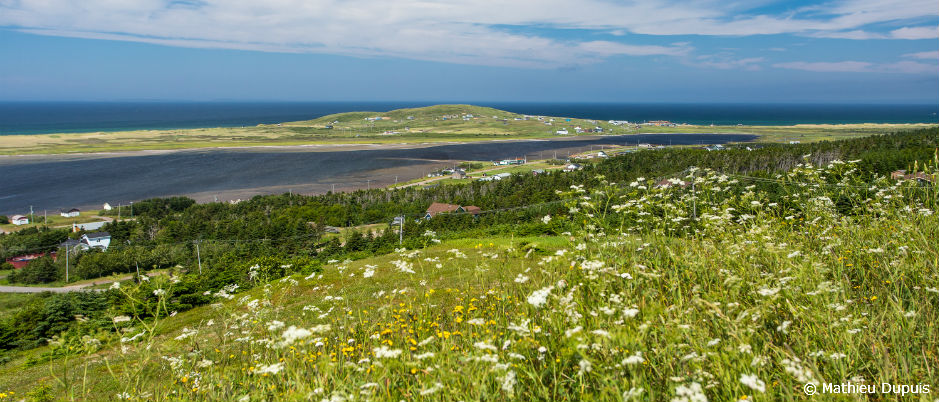 Rolling green hills are found throughout the archipelago and are popular places to hike. Big Hill, on Entry Island, is a favourite hiking destination: since it's the highest point in the archipelago (at 174 metres, or 571 feet, above sea level), the 360° view is well worth the climb! If you'd rather hike in the woods, the largest forested area is found on Havre Aubert Island…
Golden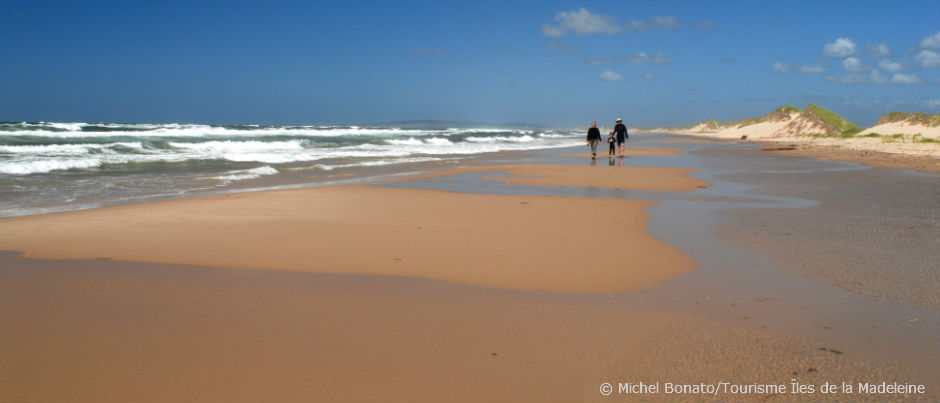 While vibrant colours make you want to move and explore, the softer colours of the Islands' beaches will inspire you to slow down and recharge your batteries. Over 300 km (190 mi.) of golden sand await you in the Îles de la Madeleine! Go for a stroll or simply relax along the water's edge. Some of these beaches are also places to admire the Islands' colourful sunsets…
And more…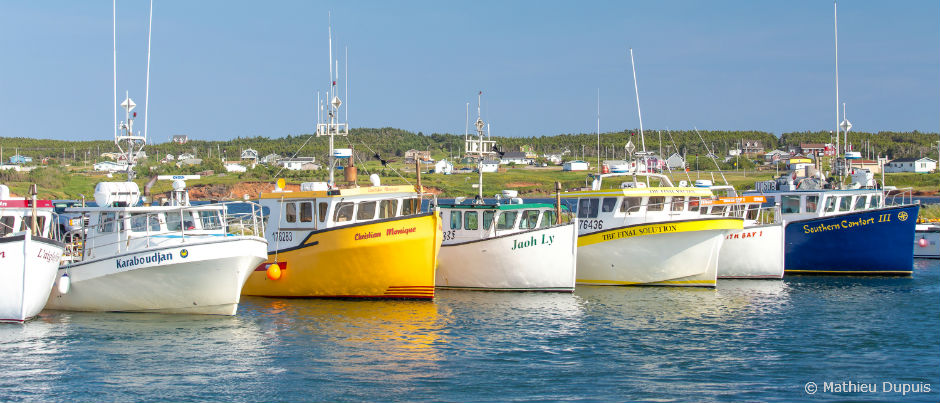 A host of other colours dot the landscapes of the Îles de la Madeleine and will delight you during your visit. Consider the Islands' brightly coloured houses, the fishing boats anchored in the archipelago's many ports and the wide range of objects made by local artists and artisans that you will want to take home as souvenirs…!
Are you inspired to visit the Îles de la Madeleine this summer? You'll also soon notice that the scenery is not the only thing that's colourful on the Islands. Many of the locals are also colourful characters! Enjoy your trip!
If you liked this article, you might also like...