Home »
Blog »
The Distilleries of Eastern Québec: Discover the Soul of Our Regions Through their Spirits!
The

Québec maritime Blog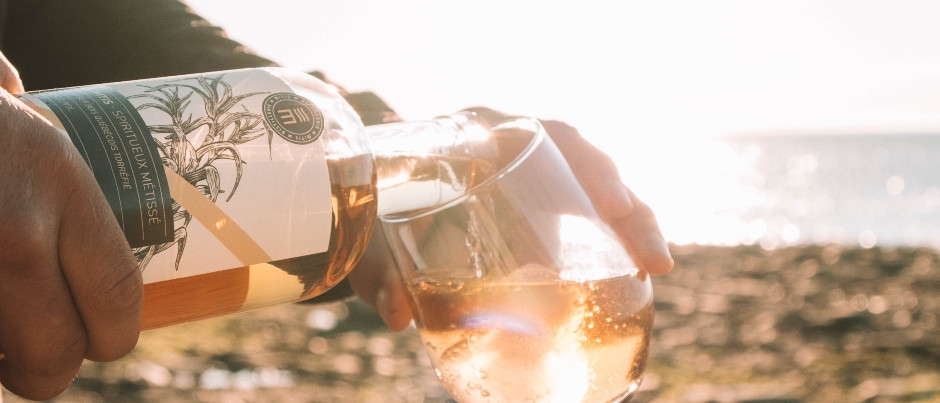 The Distilleries of Eastern Québec: Discover the Soul of Our Regions Through their Spirits!
Several new distilleries have been established in the maritime regions of Québec over the last few years, all operated by passionate people who want to showcase local ingredients in their products. These distilleries produce gins, rums, whiskies and other spirits (including acerum,* a brand-new type of spirit) made from plants, mushrooms and seaweeds picked in our regions and representative of our territory and identity. Are you interested in visiting our eight distilleries to discover Eastern Québec with your taste buds? Here's an overview of what awaits you at these sites.
Bas-Saint-Laurent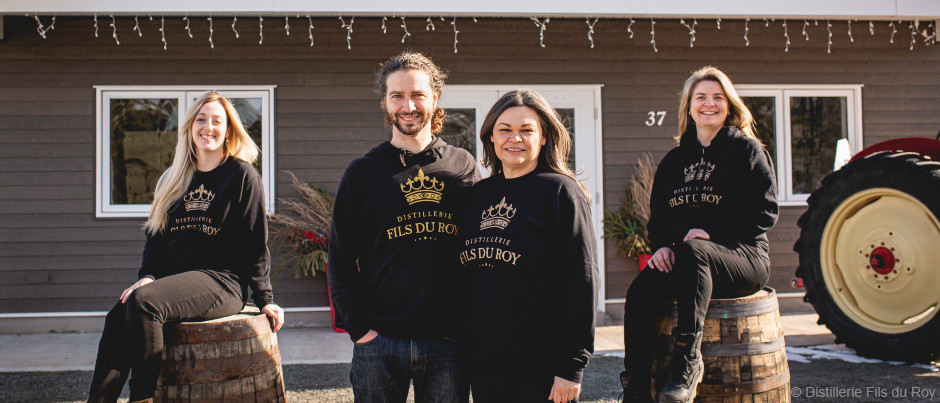 Located in Saint-Arsène, near Rivière-du-Loup, the Distillerie Fils du Roy is the Roy family's second distillery; their first is located on the Acadian Peninsula, in New Brunswick. Since 2015, the Roy family has been taking advantage of the unique climate in Bas-Saint-Laurent to grow various aromatic herbs in their gardens, which they then use to create unique-tasting gins as well as vodka, pastis and absinthe. During your visit, you can tour the distillery and gardens, sample their products (which have won several international awards!), enjoy a picnic lunch and stock up at the boutique before you leave.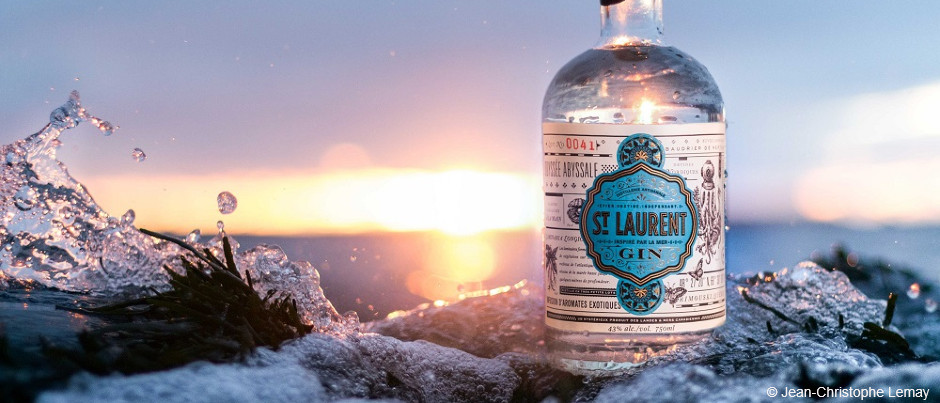 The Distillerie du St. Laurent, in Rimouski, was also established in 2015. Inspired by the sea, the distillery's co-founders began their adventure by developing a gin infused with seaweed. Hand-harvested in the region, the seaweed gives their signature product a slightly salty finish, which is also found in the version aged in oak barrels. The distillery now also makes a citrus gin, a rye whisky, a three-grain Canadian whisky that's aged for three years as well as an acerum, an eau-de-vie made with distilled maple sap. Distributed in several countries, these award-winning products are of course available at the distillery's boutique, which you can also visit. Note that the company will soon move their facilities to the Pointe-au-Père area, along the shores of the St. Lawrence.
Gaspésie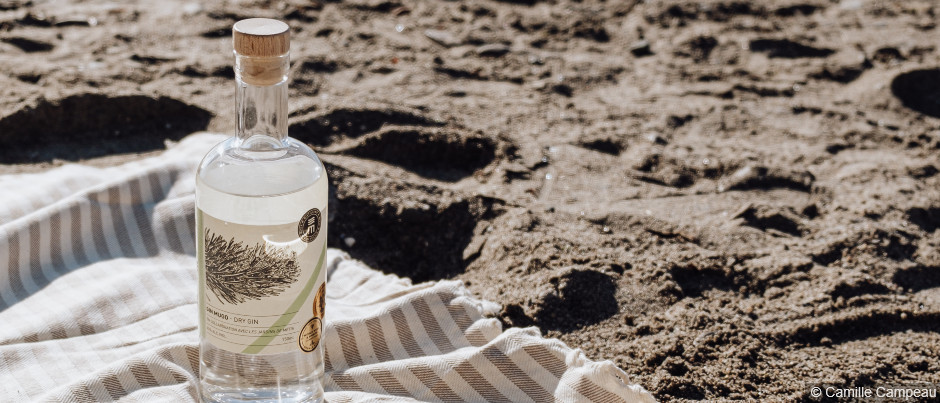 Established in 2016 in Mont-Joli by the Mitis River, the Distillerie Mitis uses water from this waterway in all their products. Awarded a Double Gold Medal at the New York World Wine & Spirits Competition, their dry Mugo gin is made with mountain pine hand-picked at the Reford Gardens. They also produce a rum as well as a sugar cane spirit that's distilled and aged over torrefied wood. Note that they're currently working on an acerum in collaboration with Ma Cabane en Gaspésie! You can tour the distillery and taste their products on site.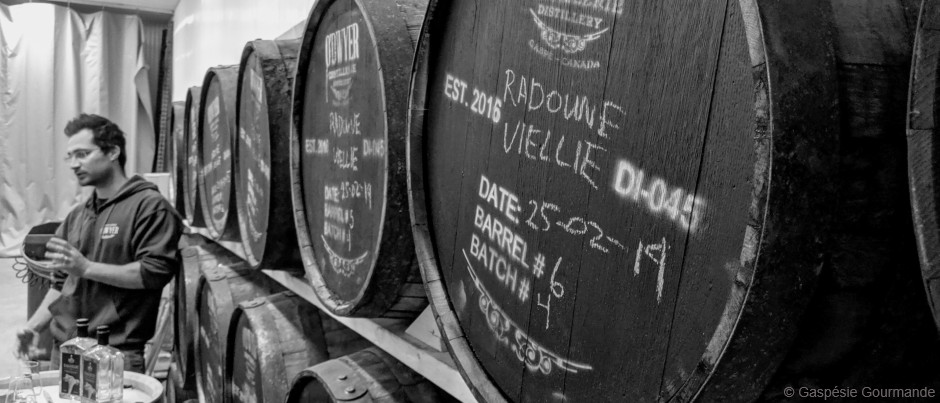 Located in the town of Gaspé at the tip of the Gaspé Peninsula, the O'Dwyer Distillery welcomes spirit lovers for a tour of their facilities during which you can also taste their products inspired by the region. Their Radoune gin (and its aged version) is made from four different kinds of wild mushrooms, which are picked by hand in Gaspésie, while their Darmouth amaretto is flavoured with lichen and raspberry leaves growing along the Dartmouth River. They also make Pudding Stone, a cream liqueur; St-Pierre, a white whisky; and Gaspésienne No. 20, an acerum—all of these products have been given names that evoke the region's history or geography.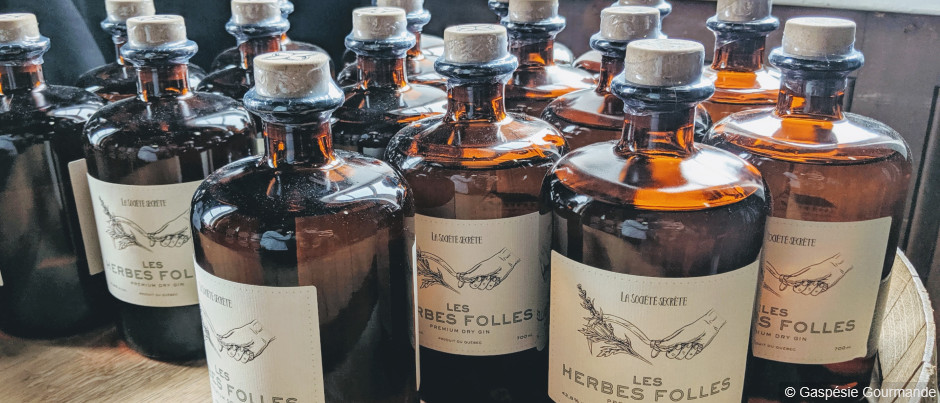 La Société Secrète is an artisanal distillery making unique spirits and liqueurs in the old St. James Anglican Church in Cap d'Espoir (Percé), where stained-glass windows and stills now coexist. Their premium dry gin, Les Herbes Folles, is infused with a dozen wild botanicals handpicked within a 100-metre (330-foot) radius of the distillery. They also produce grape and apple eaux-de-vie as well as a gin elixir. While you're there, tour the facilities, taste their products and be sure to take a few bottles home!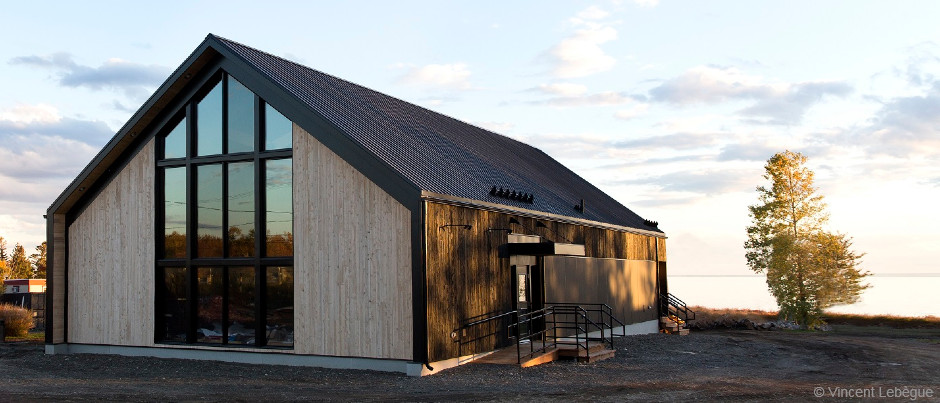 Perched on a cliff in Caplan, the Distillerie des Marigots was established in 2020. Their spirits, which are distilled in a copper pot still (which is exceedingly rare in North America), are made with sustainably harvested or locally grown botanicals, to offer a true taste of Gaspésie. Their Récif gin, with notes of citrus, spices and roots, is already available; they're also about to begin production of a single malt whisky. Looking for something exclusive? The distillery produces small batches of experimental and ephemeral products, which are only available on the premises. Guided tours and tastings are also offered.
Côte-Nord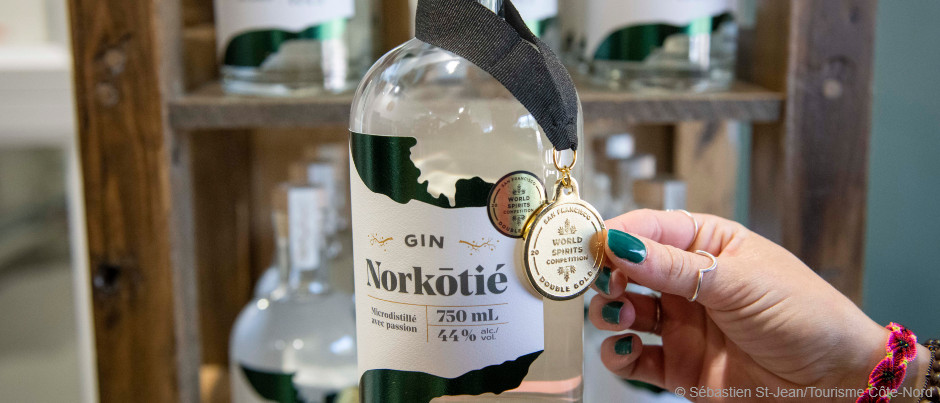 In Baie-Comeau, the Distillerie Vent du Nord showcases local ingredients in their Norkōtié gin, which has already won awards in four international competitions. Featuring berry and bark flavours with a salty finish, this spirit is directly inspired by the landscapes and ancestral traditions of this larger-than-life territory. During your visit you can watch the distillation process and buy products in the boutique.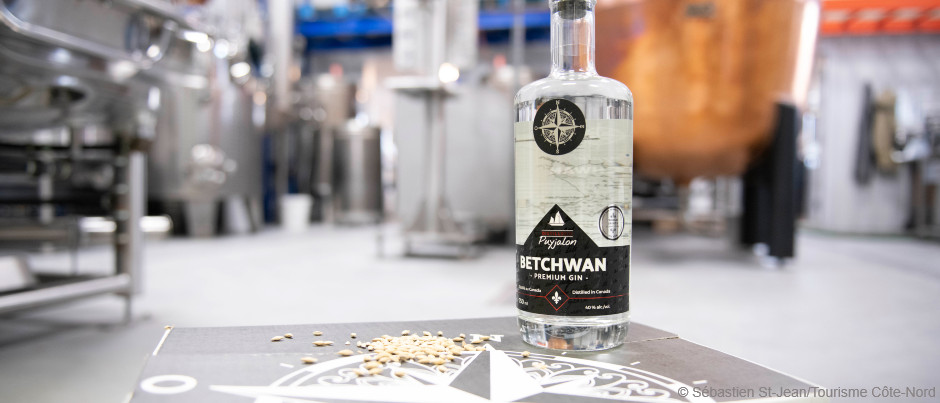 The Distillerie Puyjalon in Havre-Saint-Pierre has been offering authentic northern products since 2018. Their Betchwan gin combines floral aromas with notes of salty air and boreal forest on the finish, while Rubis Nordique is a lingonberry gin liqueur made with berries harvested by hand in the sandy soils near the peatbogs north of the 50th parallel. They also make Niapiskau vodka, which is distilled from northern water drawn from 100 metres (300 feet) below ground. Each sip will remind you of the purity of the landscapes found in the Minganie area! You can tour the distillery, taste their products and of course take some home with you!
Have you visited any of these distilleries or tasted their products? Please share your favourites with us below!
What is acerum?
Acerum is an eau-de-vie made from the distillation of fermented maple sap or syrup from Québec, which is sometimes aged in oak barrels. No substance other than water is added after distillation. The result is a noble and unique spirit that honours our roots. While Scotland has Scotch, France has cognac, Mexico has mezcal and the American South has bourbon, Québec now has acerum!
If you liked this article, you might also like...