The

Québec maritime Blog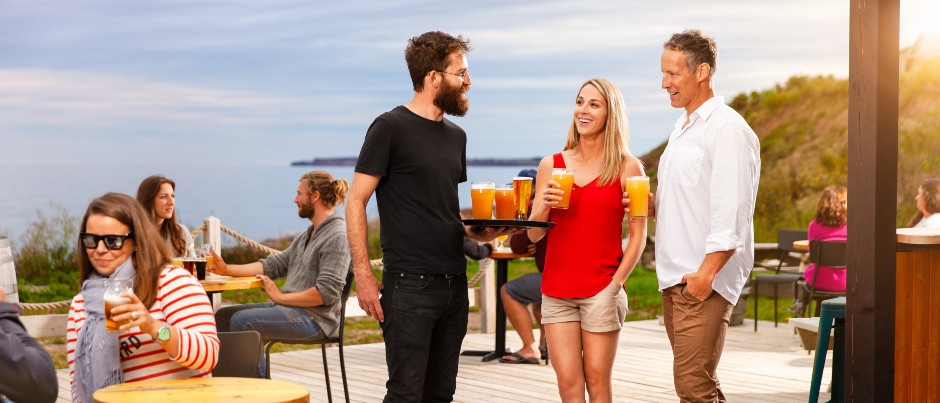 Come and discover all the exciting flavours of our regions!
Roger St-Laurent/Tourisme Gaspésie
Beers and Booze Made in the Maritime Regions of Québec
After a full day of visiting our beautiful regions, what could be better than relaxing with a local microbrew beer or other alcoholic beverage? The province of Québec has a well-deserved international reputation for producing high-quality beers, wines and liqueurs. Our microbreweries and distilleries are constantly redefining this vibrant industry thanks to rediscovered traditional techniques and local enthusiasm. Keep reading to find out about regional alcoholic flavours that are rooted in our maritime regions.
St-Pancrace: Côte-Nord's first microbrewery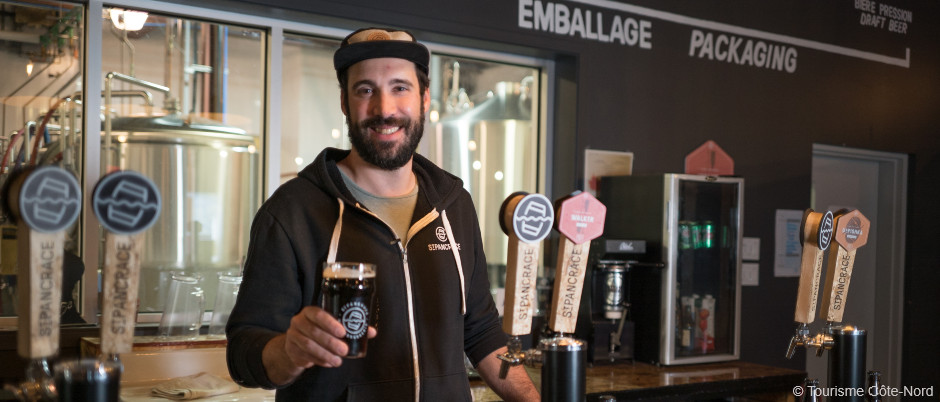 Awarded many prizes, including two World Beer Awards in 2016, the St-Pancrace microbrewery in Baie-Comeau bottles the distinctive flavours of Côte-Nord. On site, you can savour their beers made with northern berries as well as a wide variety of whiskies and other spirits made in Québec. For a unique experience, be sure to try Crâââbe, a crab-flavoured bitter! Enjoy a guided tour given by experts followed by a beer-tasting session.
Maple wines and liqueurs at Domaine Acer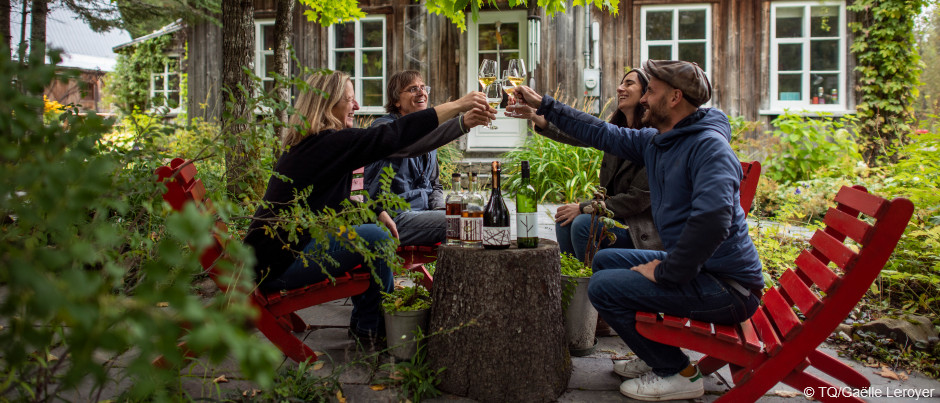 We Québécois have long been known for our love of maple syrup. If you're also a fan, you'll want to try the delicious alcoholic beverages inspired by this iconic flavour made at the Domaine Acer Economuseum®. Stop in Auclair for a visit of this magnificent site at the heart of the Appalachian Mountains, in the Témiscouata area in Bas-Saint-Laurent, where you can sample their delicious maple wines and liqueurs as well as find out how these beverages are made and then cellar-aged.
Strawberry-flavoured products from Ferme Bourdages Tradition
Picked on a farm in Gaspésie that's been in the family for seven generations, the strawberries from Ferme Bourdages Tradition are exceptionally flavourful. They are made on site into three alcoholic beverages (among other products): the Julia, a semi-dry strawberry rosé; the Alexis, an after-dinner strawberry liqueur; and the François, a port-style strawberry liqueur fortified with cognac. Why not combine a wine and liqueur tasting with a visit to the winery, cellars and strawberry fields? You'll want to take a few bottles home with you!
The taste of the Islands from À l'Abri de la Tempête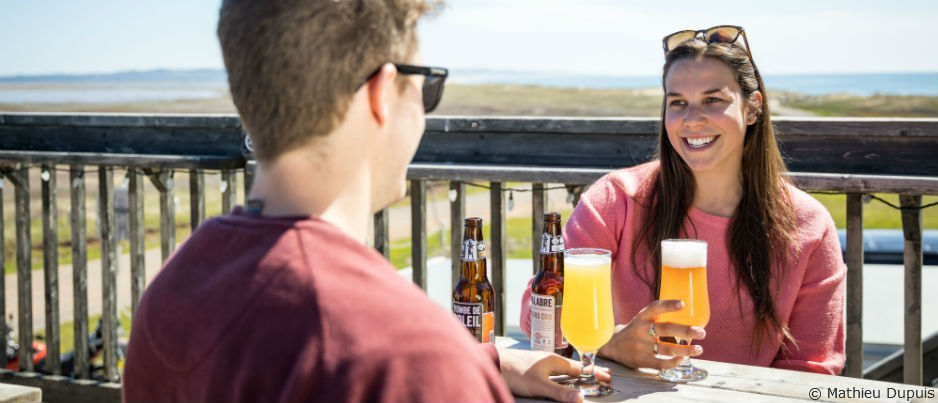 The À l'Abri de la Tempête microbrewery is a popular destination for beer enthusiasts. While savouring a microbrew with an evocative name such as Corne de Brume (Foghorn), Corps Mort (Dead Body), Écume (Sea Foam) or Belle Saison (Summertime), you can admire the spectacular coastline of the Îles de la Madeleine from the terrace. The island flavours of these beers will inspire you to come back year after year, particularly to taste the special beers, which are only available locally.
The Beer Route: 4 regions, 1001 flavours
Do you want to know more about beers made in the maritime regions of Québec? Microbrew enthusiasts are invited to discover the meandering Beer Route by car, motorcycle, bike or even boat! From the charming village of Saint-André-de-Kamouraska to Baie-Comeau to the Islands, you can explore Bas-Saint-Laurent, Gaspésie, Côte-Nord and the Îles de la Madeleine while savouring a wide variety of delicious and unique beers in enchanting sites.

Come and discover all the exciting flavours of the maritime regions of Québec!
If you liked this article, you might also like...