The

Québec maritime Blog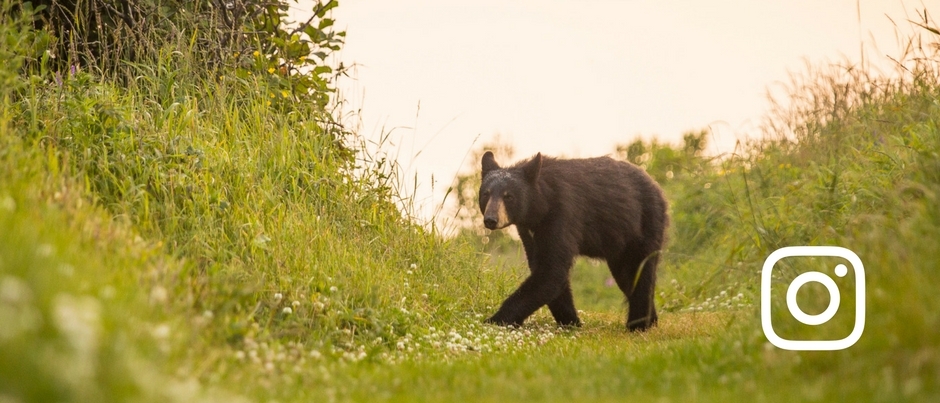 A Black Bear in Forillon National Park
Mathieu Dupuis/Le Québec maritime
Top 3 Wildlife Photos on Instagram
The maritime regions of Québec teem with wildlife! Visitors and residents alike often have the pleasure of observing animals of all sizes. We recently put out a call for your Instagram photos in our newsletter and on social media: here then is our selection of the top three wildlife photos taken in our regions.
Belugas
Sea excursions are bound to lead to great sightings and photos, such as this one of a baby beluga and its mother taken in the Saguenay–St. Lawrence Marine Park.
White-tailed deer
You can also have magical encounters in the forest! Walk softly, listen to the sounds of nature and keep your eyes peeled… You may spot a white-tailed deer such as this one, photographed in Parc national du Lac-Témiscouata.
Northern gannets
An iconic bird in Gaspésie, northern gannets are a fascinating species. Visit the largest northern gannet colony in North America on Bonaventure Island to photograph these birds to your heart's content!
When visiting our regions, be sure to keep your camera or smartphone close at hand, so you can take photos of any wildlife you encounter on your trip!
Share your photos with us on Instagram and tag them with the hashtags #quebecbythesea and #quebecmaritime. We look forward to seeing them!
If you liked this article, you might also like...