The

Québec maritime Blog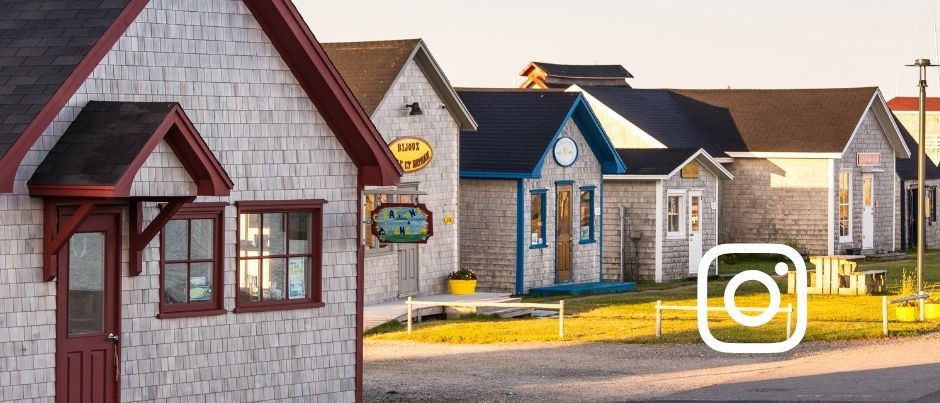 La Grave historical site
Mathieu Dupuis
Top 3: Your Best Photos of Cultural Discoveries on Instagram
A vacation in our regions offers many opportunities to capture magical moments, memorable encounters and cultural discoveries of all kinds. Eastern Quebec is known for its rich maritime heritage, which you can discover during your next visit! In the meantime, here's our top three of your best photos inspired by our culture.
Lighthouses
Did you know that over 40 lighthouses stand guard along the coasts of the St. Lawrence in our regions? Many of these buildings are open to the public and offer visitors the opportunity to learn fascinating facts about their construction and the daily lives of the lightkeepers. The Pointe-à-la-Renommée Lighthouse in Gaspésie (pictured here) is particularly worth a visit, since it tells the story of North America's first marine radio station.
Seafood
Many visitors have told us that the maritime regions of Québec offer some of the world's best seafood! Lobster, crab, scallops, shrimp… You'll find all these delicacies (and more!) in fish shops, snack bars and gourmet restaurants throughout our regions. Does this photo taken in the Îles de la Madeleine make your mouth water?
Historic sites
Visiting museums and interpretation sites will help you appreciate your trip to our regions even more! You'll then see our landscapes from a completely different perspective, as you keep in mind the history that unfolded here, from the arrival of Jacques Cartier to early contact between Indigenous peoples and the European settlers, not to mention the heyday of the cod fishery! For example, you're in for a treat at the Onondaga submarine (pictured here), which is part of the Pointe-au-Père Maritime Historic Site in Bas-Saint-Laurent.
Obviously, this is only a fraction of all the cultural discoveries that await you in the maritime regions of Québec. Please let us know what some of your favourites are!
Don't forget to share your vacation photos on Instagram and tag them with the hashtags #quebecbythesea and #quebecmaritime!