The

Québec maritime Blog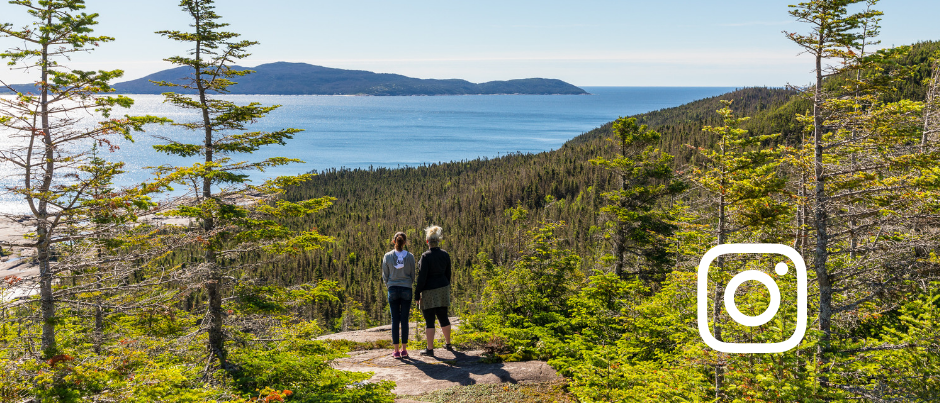 Sept Îles Archipelago
Mathieu Dupuis
Top 3: Your Best Photos of National Parks and Natural Sites on Instagram
The maritime regions of Québec are home to beautiful natural spaces. While exploring them, you'll soon realize that much of our territory remains unspoiled. For a taste of what awaits you in our regions, here's our top three of your best photos taken in national parks or natural sites.
Parc national du Bic
This national park in Bas-Saint-Laurent showcases magnificent landscapes of capes, bays, coves, islands and mountains, which you can admire during a hike. Bordering the St. Lawrence Estuary, the park is also a prime destination for sea kayaking enthusiasts. Keep your eyes peeled and you may spot seals and common eiders!
Parc national de l'Île-Bonaventure-et-du-Rocher-Percé
One of the top natural attractions in Gaspésie, Parc national de l'Île-Bonaventure-et-du-Rocher-Percé is a popular tourist destination, which is not surprising since it's home to the most accessible northern gannet colony in the world! This national park is also the best place to admire Percé Rock from several different angles and to learn all about life on Bonaventure Island and local fishing history.
Parc Nature de Pointe-aux-Outardes
A natural playground awaits you in Parc Nature de Pointe-aux-Outardes, in Côte-Nord! Protecting nine different ecosystems, the nature park will delight visitors of all ages. Wander through the boreal forest to the sand flats, then from the salt marsh to the beach, in only a few minutes! You'll be fascinated by the rest areas and the Bird Garden, which have been creatively constructed, mostly with recycled materials.
Are you looking forward to breathing in the fresh air in our natural parks and natural sites? It's time for an adventure—and be sure to keep your camera or smartphone close at hand!
Don't forget to share your vacation photos on Instagram and tag them with the hashtags #quebecbythesea and #quebecmaritime!
If you liked this article, you might also like...