The

Québec maritime Blog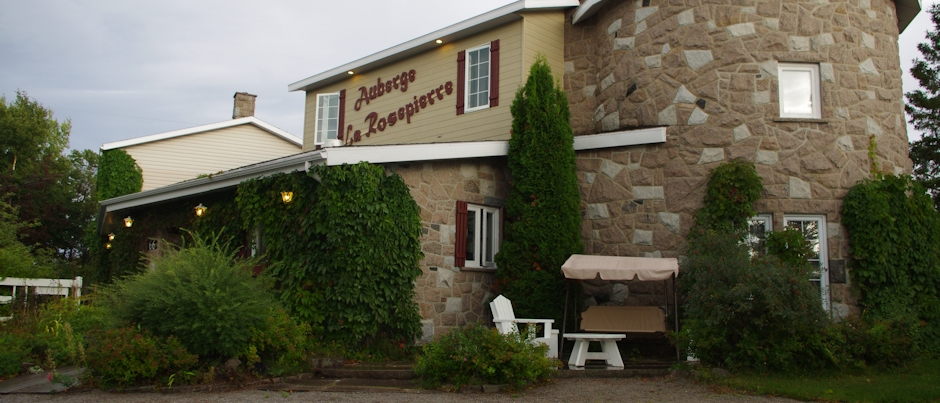 La Rosepierre Inn
Le Québec Maritime
Vacationing in Côte-Nord: A Stay at Auberge La Rosepierre
I experienced some confusion during my drive to Auberge La Rosepierre in Les Bergeronnes, in the region of Côte-Nord: my instinct was to follow the blue road signs that indicated the way to go, but my GPS (which uses Google Maps) kept trying to tell me that the inn was 30 kilometres (20 miles) further on. Convinced that the signs must be right, I turned off my GPS and found my way to the inn without difficulty. The moral of this story is that Google is not always right!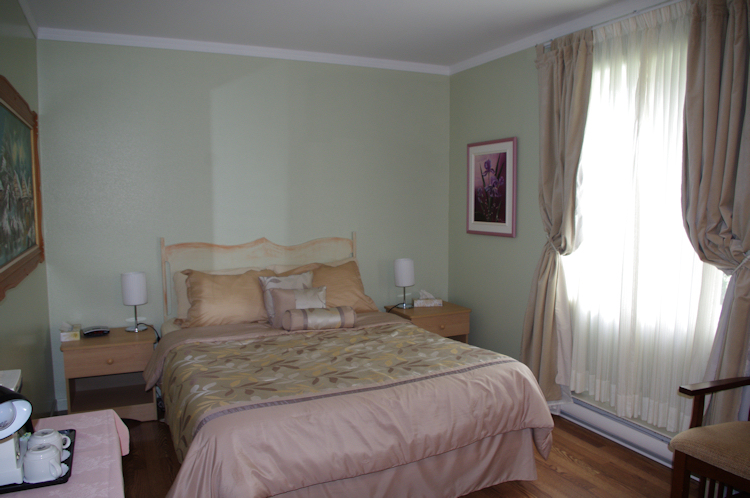 One of the 10 rooms at La RosepierrePhoto credit: Le Québec maritime
As soon as I arrived, I was warmly welcomed by the owners, Thomas and Sabine Koller. They bought the inn two years ago and immigrated to Québec as a result. They make up the entire team at Auberge La Rosepierre, doing everything from checking in guests to cooking to housekeeping. They do admit that it keeps them very busy!
After I was shown to my room, I rested until dinner at 8 p.m. I quickly realized that the inn is larger than I had thought. There are 6 rooms on the ground floor and another 4 on the second. Nothing is spared to ensure guests' comfort: there's a lounge where you can relax and enjoy a selection of books, magazines and board games. If you prefer, you can also borrow any of these and take them back to your room. Guests also have access to the garden found behind the inn.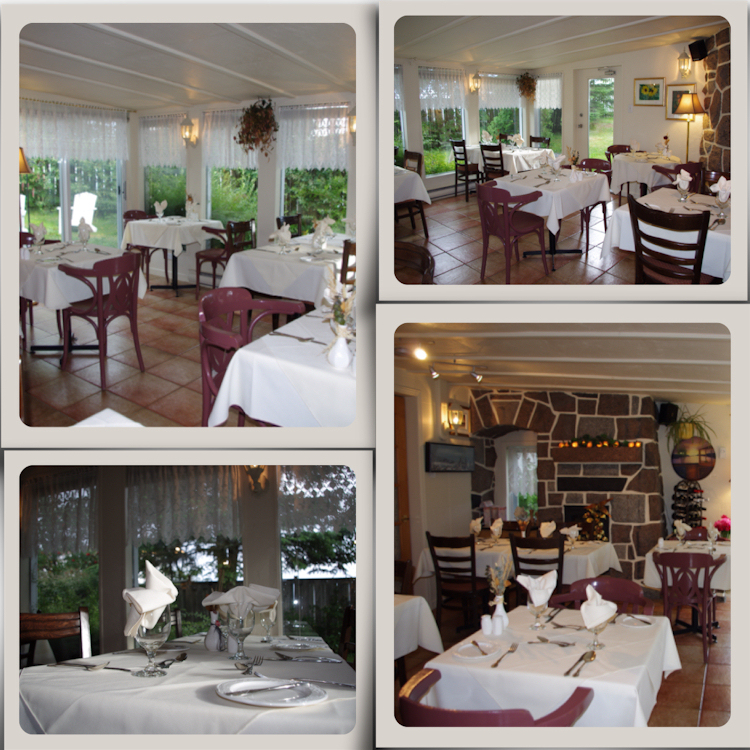 Views of the dining roomPhoto credit: Le Québec maritime
By dinnertime, I had worked up a real appetite. Thomas was serving in the dining room, while Sabine was on kitchen duty. My mouth watered as I read the menu: I wanted to try one of everything! Among the options are various house specialties and dishes featuring local ingredients, such as wapiti steak, scallops and northern shrimp. The small dining room, which overlooks the garden, is warm and inviting and only seats 20 (so be sure to make a reservation!). Since it was getting late, I ordered a pasta dish, even though I was eyeing the steak at the next table. Feeling happily full, I returned to my room a few hours later... having skipped dessert. I felt the need to restrain myself, despite the tempting items on the menu.
The next morning, the Kollers were as attentive as ever. Their roles seemed to have been reversed since Sabine was the one who welcomed me in the dining room this time. A spread of breads, jams and homemade fruit salad was laid out on a small table. Sabine let me know that eggs with various meat options were also available to order. While I was the first to arrive, the dining room filled up fast; by the time I was done breakfast, there was only one free table left.
In case it's not already obvious, what makes this inn so charming is the attention offered by Thomas and Sabine, who work hard to keep their guests happy. When you're next in this area, why not stay at Auberge La Rosepierre? You're sure to appreciate the warm welcome and comfort that await you there.
If you liked this article, you might also like...