The

Québec maritime Blog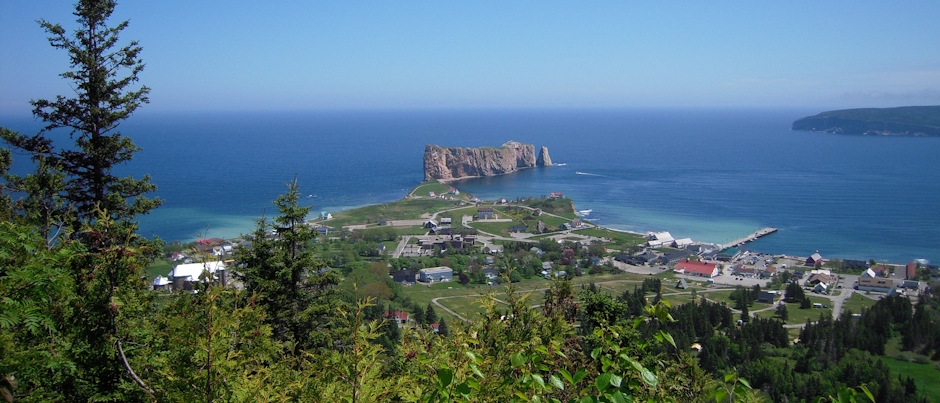 View of Percé from the top of Mt. Sainte-Anne
Marie Leblanc
What to Do in Percé: Recommendations from Gregory Molnar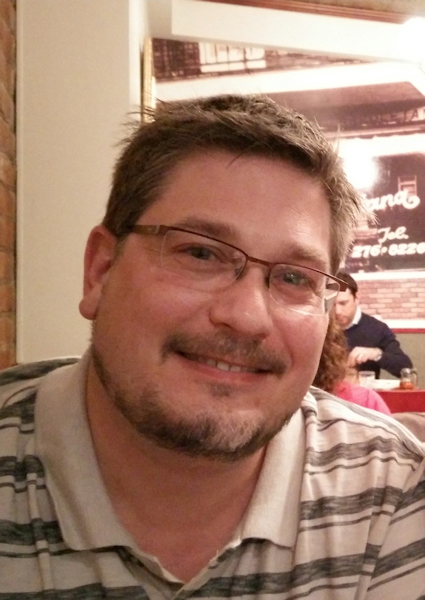 Originally from Alberta, Gregory Molnar has lived in Gaspésie since 1996. For several years now, he has worked in the tourism industry, which gives him the opportunity to interact with visitors to Percé. When asked what he enjoys about working with tourists, he replied: "I fell in love with Gaspésie when I first got here. I'm proud of my corner of the world and I love introducing it to people who come here on vacation." Today, he shares some of his favourite places in Percé.
Can you recommend a good place to…?
Enjoy a pre-dinner drink: Au Pic de l'Aurore Motel bar
This bar offers a great view of Percé Rock and with any luck you can also watch the moon rise over Bonaventure Island.

Enjoy a good meal: La Maison du Pêcheur restaurant
Located right on the boardwalk in Percé, overlooking the sea, this restaurant offers a maritime menu and decor.


An old-time general store© Bianca Thibert

Learn about history: Magasin Général Historique Authentique 1928
This authentic old-time general store in L'Anse-à-Beaufils is really worth a visit!

Admire a superb view of the town: Mt. Sainte-Anne
Follow the Chemin des Belvédères trail to the top of the mountain and don't forget to bring your camera, so you can take pictures of the magnificent scenery!

Meet the locals: Percé wharf
People gather to fish mackerel from the end of the Percé wharf. There's always someone there with a fish story to tell!

Go see a show: La Vieille Usine
The best place to see a show is at La Vieille Usine in L'Anse-à-Beaufils. In addition to offering shows organized by ROSEQ (a regional network of event organizers), this venue showcases local talent. Before the show, you can also enjoy a local Pit Caribou beer while watching the boats dock at L'Anse-à-Beaufils. What more could you ask for?
Name…
One of the region's best-kept secret
A great place to swim is the clear waterfalls of the Rivière aux Émeraudes (Portage River). Follow the town's hiking trails to get there.

An outdoor activity you can enjoy in Percé
The best way to discover the incredible beauty of Gaspésie is to go hiking in the summer or snowshoeing in the winter along established trails.

A unique souvenir
I recommend beachcombing for agates and shells on the Coin-du-Banc Beach.

An experience not to be missed
FestiPlage in Cap d'Espoir, a beach festival. Be sure not to miss the fireworks!

A local product worth savouring
If there's one product that evokes the rich fishing history of Gaspésie, it's our unique Gaspé Cured salted and dried cod, which is produced in Sainte-Thérèse-de-Gaspé.


Gannets on Bonaventure Island© Steve Deschênes

One of the region's natural treasures
That's easy: the northern gannet colony in Parc national de l'Île-Bonaventure-et-du-Rocher-Percé is a must-see for anyone visiting Percé. It's one of the largest in the world and the most accessible!

When you're next in Gaspésie, be sure to visit Percé to take advantage of Gregory's recommendations. You can also consult our Percé Getaway Idea page for more suggestions.
If you liked this article, you might also like...