The

Québec maritime Blog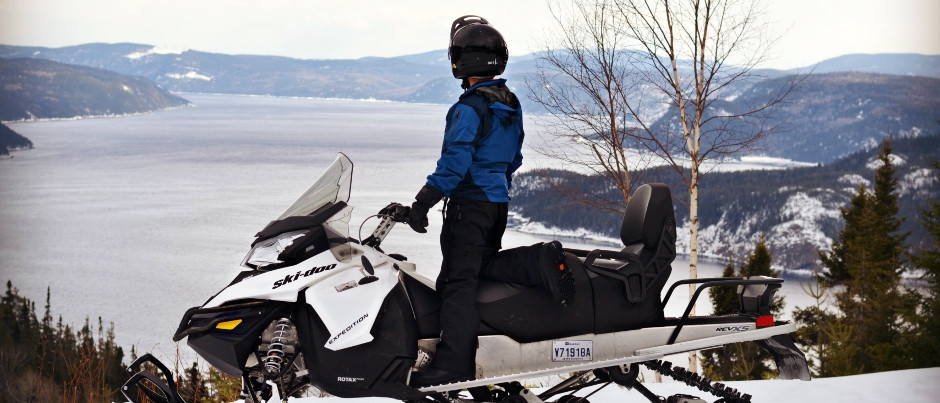 Stop at Sacré-Coeur to take in the immensity of this magnificent work of nature
Josianne Dufour/Centre de vacances Ferme 5 Étoiles
What to See by Snowmobile in Eastern Québec: The Saguenay Fjord
Côte-Nord is an immense region that is home to larger-than-life scenery. One of the best examples of this is the majestic Saguenay Fjord. If you're exploring this region by snowmobile, you won't want to miss the opportunity to admire the fjord's cliffs covered in snow. Read on to find out why!
Some info
Over 100 km (60 mi.) long and from 2 to 3 km (1 to 2 mi.) wide, the Saguenay Fjord is one of the longest and southernmost fjords in the world. Created by collapsing rock over 175 million years ago, the fjord was gouged and polished by ice sheets and then flooded by seawater when the glaciers melted. Today, it extends from Saint-Fulgence in the Saguenay–Lac-Saint-Jean region to Tadoussac in Côte-Nord.
How to get there
If you're travelling to Côte-Nord from the west on Trans-Québec trail #3 (TQ3), you'll cross the Saguenay Fjord just before entering the region via the Baie-Sainte-Catherine–Tadoussac ferry, which will offer you a unique view of the fjord during the 10-minute crossing.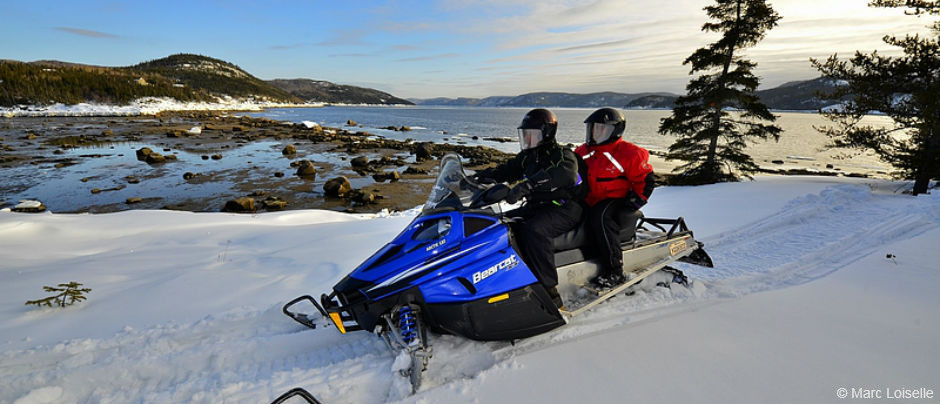 For a truly breathtaking view of the fjord, follow Trans-Québec trail #93 from TQ3 (or starting in the Saguenay–Lac-Saint-Jean region in the opposite direction) and stop at Sacré-Coeur to take in the immensity of this magnificent work of nature. Note that the Ferme 5 Étoiles holiday resort offers guided packages in this area to help you discover the beauty of this spectacular landscape.
For more information, take a look at the map of snowmobile trails in Côte-Nord.
Be sure to stop and admire the majestic Saguenay Fjord during your next snowmobile trip in Côte-Nord. We guarantee you'll be impressed!
If you liked this article, you might also like...