The

Québec maritime Blog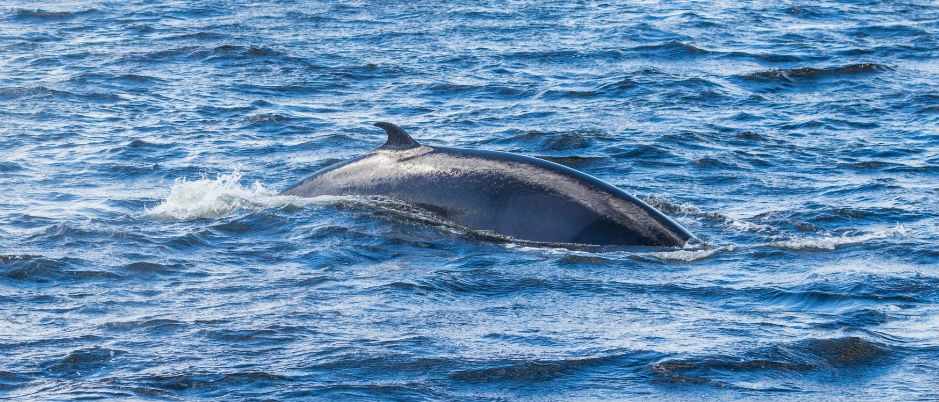 Where to See Whales in Bas-Saint-Laurent
Bas-Saint-Laurent borders the St. Lawrence Estuary for nearly 200 km (120 mi.). You'll be charmed by the region's coastline if you love maritime landscapes, islands, lighthouses and marine mammals. Here are some of the best places to see whales in this region.
For a whale-watching experience just two hours east of Québec City or four hours east of Montréal, Rivière-du-Loup is the place to go. For starters, belugas can be spotted swimming along the south shore every day from the marina and ferry wharf. You can also see belugas and minke whales around Île aux Lièvres (Hare Island). Keep your eyes peeled as you hike on this island!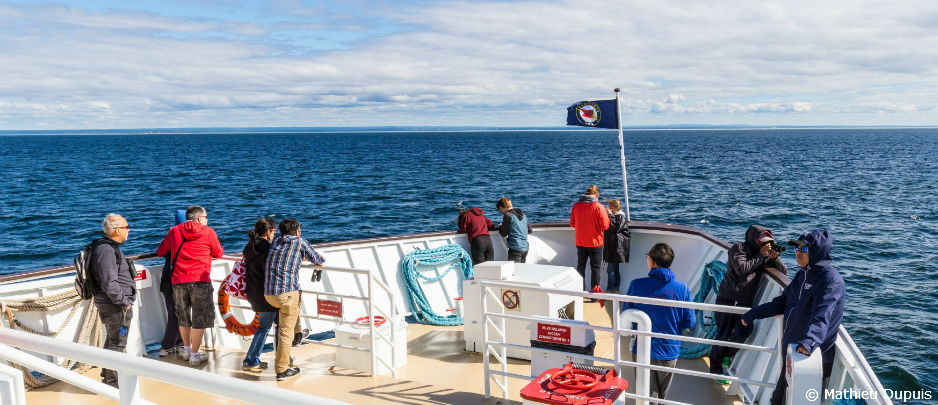 Croisières AML offers two daily excursions from Rivière-du-Loup aboard the AML Levant to observe whales in the Saguenay–St. Lawrence Marine Park. On board, a naturalist guide will share a host of information about the species you encounter.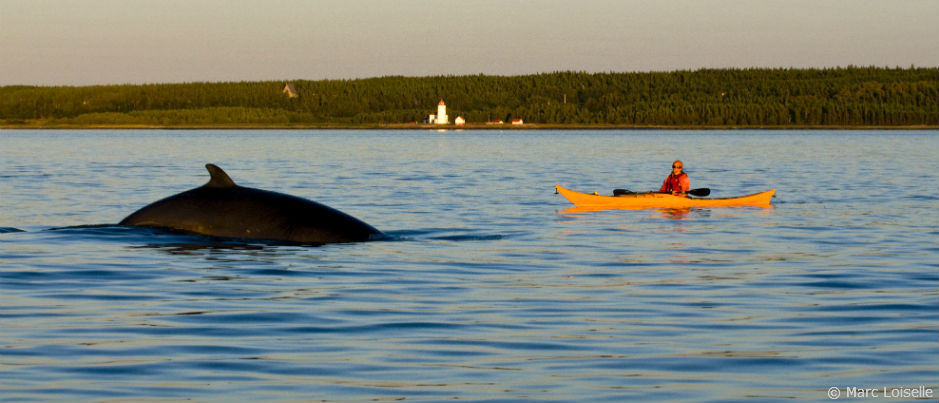 Île Verte (Green Island) is another great whale-watching destination in the region. During the summer months, minke whales feed just a few metres from the island's western point, as do belugas and harbour porpoises. You can also spot minke whales and sometimes fin whales and humpbacks near the Île Verte Lighthouse. Nearby, on the island's south side, you can learn all about the anatomy of whales and dolphins at the Musée du Squelette (Skeleton Museum).
Be sure to add a whale-watching cruise to your Bas-Saint-Laurent vacation itinerary!
If you liked this article, you might also like...