The

Québec maritime Blog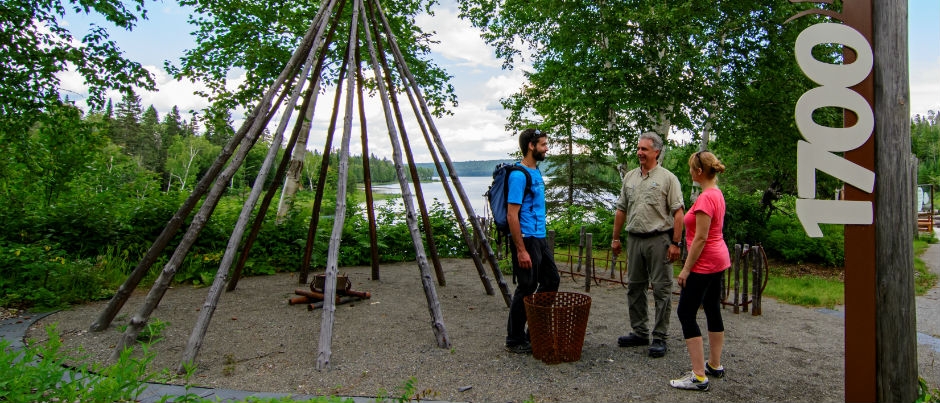 Parc national du Lac-Témiscouata
Marc Loiselle/Le Québec maritime
Why I Love Working in a National Park
One of the best ways to commune with nature in our regions is to visit our national parks. They offer enchanting settings for tourists to explore, so imagine what it's like to work in one! Here's what some of the people working in our national parks had to say about their work environments.
What do you love about working in a national park?
"I feel a deep attachment to the Saguenay–St. Lawrence Marine Park because I witnessed its creation and grew up alongside it. I'm particularly happy to be able to share my passion for this exceptional environment with the public and contribute to its protection because we protect what we love!"
– Laurence Pagé, Partnering, Engagement and Communications Officer
Saguenay–St. Lawrence Marine Park
"Sharing my workdays with enthusiastic colleagues who have varied roles in the park and from whom I learn a lot. They include biologists, carpenters, park wardens, communications officers, and the list goes on!"
– Nadia Brodeur, Visitor Services Team Leader
Forillon National Park
"I love meeting visitors from all horizons and talking to them about a fascinating topic, the fossils at Miguasha and the evolution of life, in an enchanting setting. Another important element is the team at the park: it's so easy to have a good time at work with them!"
– Donna Murphy, naturalist park warden
Parc national de Miguasha
"My work team is very friendly and the location is spectacular!"
– Samuel Boucher, interpretive guide
Mingan Archipelago National Park Reserve
What keeps your work fun?
"We combine stewardship of natural heritage, customer service, equipment management and, especially, the sustainable development of a community, often all in the same day. It's never routine!"
– Pascal Lévesque, Director
Parc national de la Gaspésie
"Sharing my passion for our natural heritage with visitors. The location and the visitors change over time, which makes every day different."
– Christophe Périot, naturalist guide
Parc national du Bic
"As I biologist, I feel privileged to be able to combine fieldwork with management work. In over 25 years on Anticosti Island, my work has never become routine: there are surprises and new discoveries every year."
– Éric Savard, Conservation and Education Service Manager
Parc national d'Anticosti
If you were visiting your park for the first time, what would strike you the most?
"I fall under the spell of stunning Percé Rock every time I set eyes on it. And when I get to the colony [on Bonaventure Island] and see that enormous white carpet of northern gannets, what else can I say but WOW!"
– Josée Méthot, Customer Service Coordinator
Parc national de l'Île-Bonaventure-et-du-Rocher-Percé
"The power of nature, the calm and peace I feel. I once kayaked around Baie Eternité and the magnificence of the setting nearly brought me to tears…"
– Marjorie Tremblay, reception agent
Parc national du Fjord-du-Saguenay
"The welcoming staff and the special attention given to families. I'd notice the quality of infrastructure, for sure, but especially the rich and wide-ranging discovery activities on offer and this territory's 10,000 years of human history."
– Monique Otis, Customer Service Manager
Parc national du Lac-Témiscouata
Do these ambassadors of our parks make you want to visit our national parks? Visit our National Parks and Natural Sites page to be even more inspired.
If you liked this article, you might also like...