The

Québec maritime Blog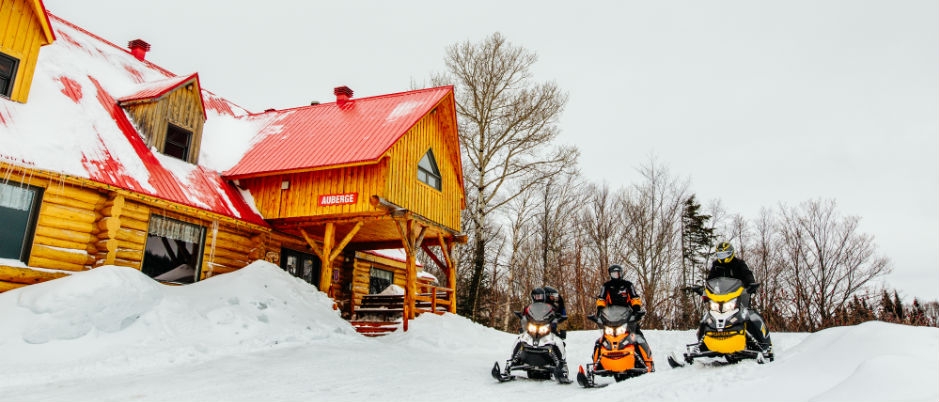 Domaine Valga has all the ingredients for great wintertime vacations
5Mphotographie
Wintertime at Domaine Valga
Located in the highland of Bas-Saint-Laurent, right in the middle of the idyllic forest and mountain surroundings of Saint-Gabriel-de-Rimouski, Domaine Valga has all the ingredients for great wintertime vacations: a perfect environment for winter activities, cozy lodging and high-quality cuisine served in a relaxed atmosphere.
Snowmobiling enthusiasts will be delighted because the inn is right on Trail #579, just a few kilometres away from the junction with Trans-Québec Trail #5. This ensures an easy access for snowmobilers, and makes Domaine Valga an excellent choice to use as a base to explore the area for a few days. No surprise that it is a snowmobile clubhouse from January 8 to March 20. Over that period, breakfasts and lunches are served seven days a week in the vast dining room.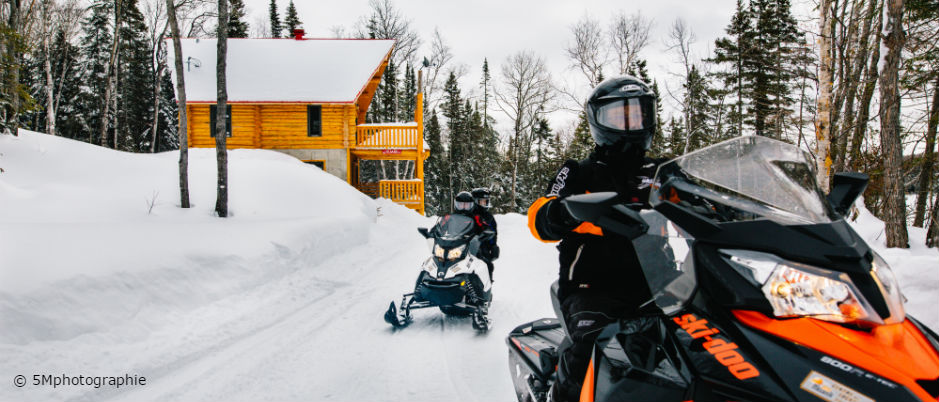 You're into off-trail snowmobiling? The people at Domaine Valga thought of you when they set up their new big thing this year: guided off-trail snowmobile excursions with Xtreme Valga. Whether you are an experienced rider or have no experience at all, if you are a thrill seeker, you will have a blast in powder snow, in the mountains or in the fields, or through mature trees of sugar bushes on Domaine Valga private grounds. Our guides do everything to make sure you have an experience up to your expectations and suited to your capacities, while providing you with technical and practical advice along the way. Well-managed and safe, our tours respect off-trail snowmobiling best practices.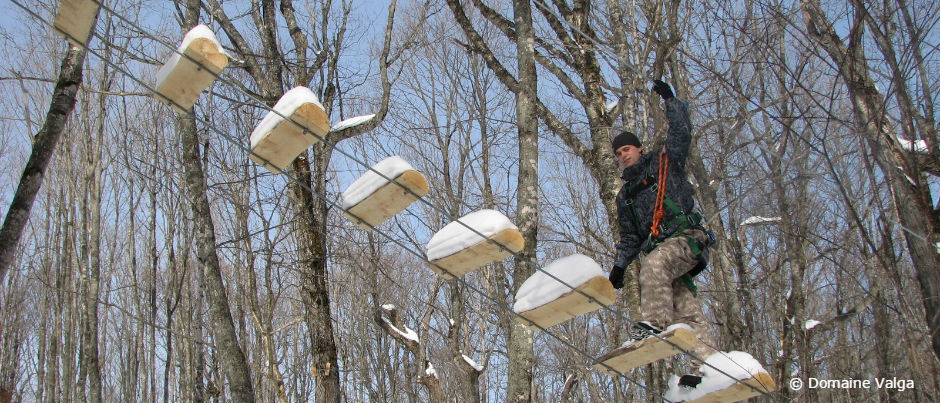 If you prefer self-propelled activities, you can enjoy the unique winter scenery of the Domaine's sugar bushes while exploring them on snowshoes, whether on trails or off-trail. Moreover, a cross-country skiing trail of Parc du Mont-Comi runs through the property, which allows you to connect to the park's trail network and extend your skiing session as you wish. Downhill skiers will also be delighted to know that Parc du Mont-Comi ski area is located just 15 km away from Domaine Valga. Another activity not to be missed is Forêt de Maître Corbeau, a treetop trekking circuit (suspension bridges, climbing nets and Tyrolean traverse) that will please old and young alike. There's something in for all the family!
Domaine Valga is also home of Eastern Québec's largest log inn. The inn has nine rooms skillfully decorated in a rustic atmosphere, with Internet access so that you can let your people back home know about everything you have done outside during the day. If you are coming with a larger group, you can book one of the three cottages, also made of logs, located right on the lake, with a capacity of 11 guests each.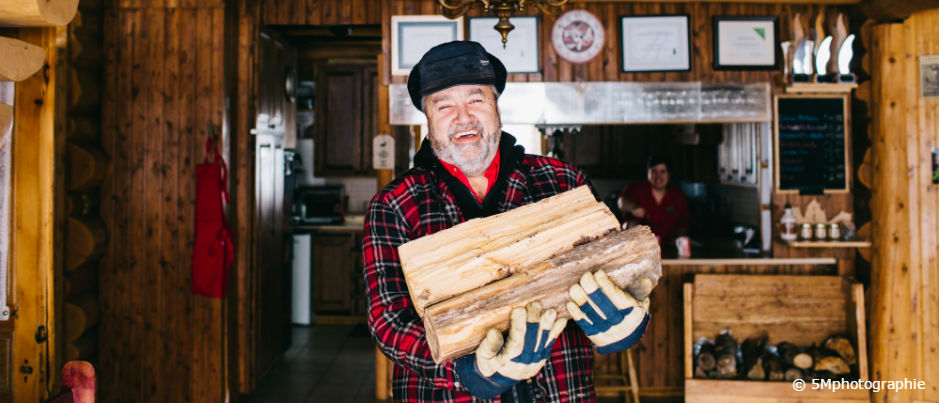 Various packages are offered including the night at the inn and breakfast, as well as dinner in a table d'hôte format based on typical regional cuisine. The owners, Éric and Chantal, are well known for their warm welcome. You will quickly notice that they thought about every single detail to make your stay enjoyable.
Start planning today for your stay with the family, with your spouse or with friends in the beautiful winter settings of Domaine Valga!
If you liked this article, you might also like...