Destination Presentation and Access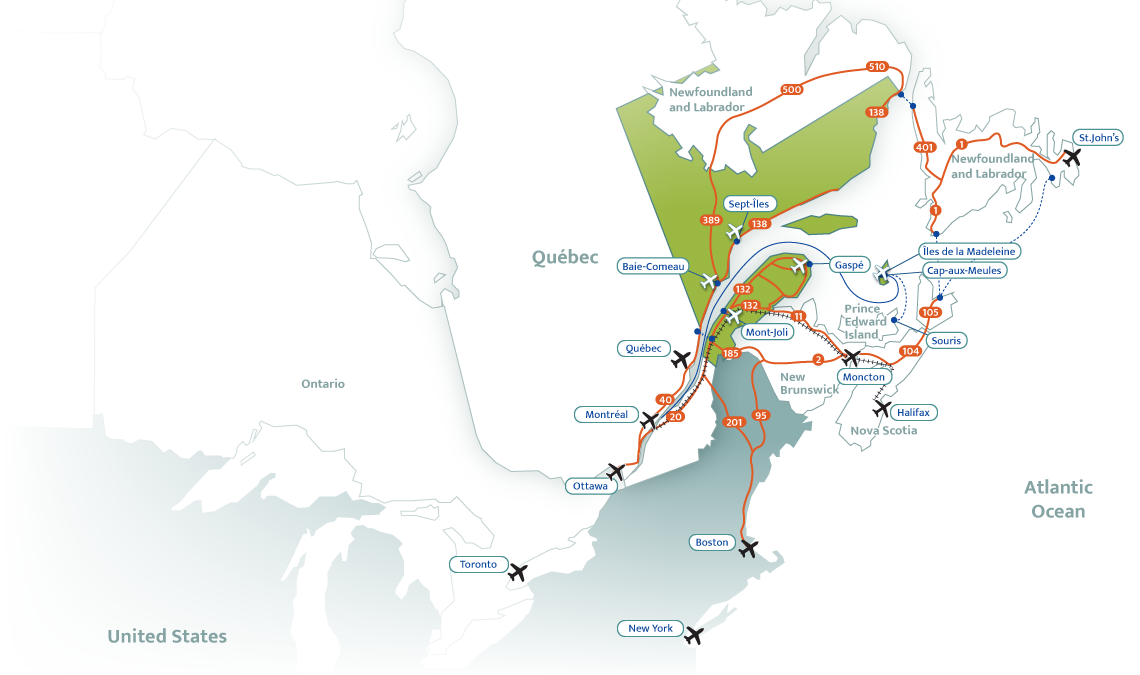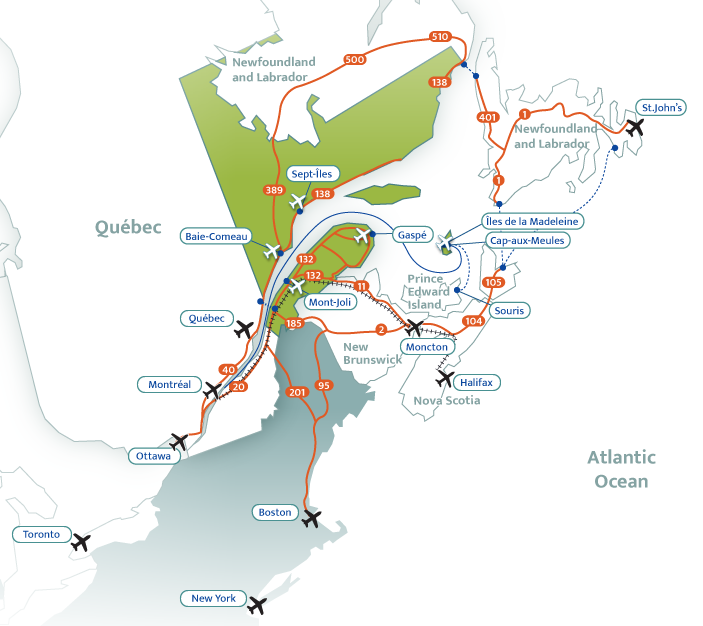 All roads lead to the maritime regions of Québec!
Although there are many ways to get to our regions, the best way to explore them is by road. Four ferries will take visitors from one shore of the St. Lawrence to the other, thereby multiplying their options for interregional travel. Two cruises on the St. Lawrence also give your clients the opportunity to admire the coastline from the sea: the Bella Desgagnés (Minganie, Anticosti and Lower North Shore) and the CTMA Vacancier (between Montréal and the Îles de la Madeleine). To find out the best ways to get to and around our regions, click on the links below.

What They Say about Us
Over the last few years, our regions have received international recognition from publications and organizations such as Michelin Guide, National Geographic, Canadian Geographic, Le Monde and UNESCO. They have also garnered positive media attention from around the world. Discover journalists' memorable experiences in our regions by reading their articles, which will undoubtedly also give you ideas of things to suggest to your clients during their next visit to Québec.
Read articles and stories about our regions
What We Love