The

Québec maritime Blog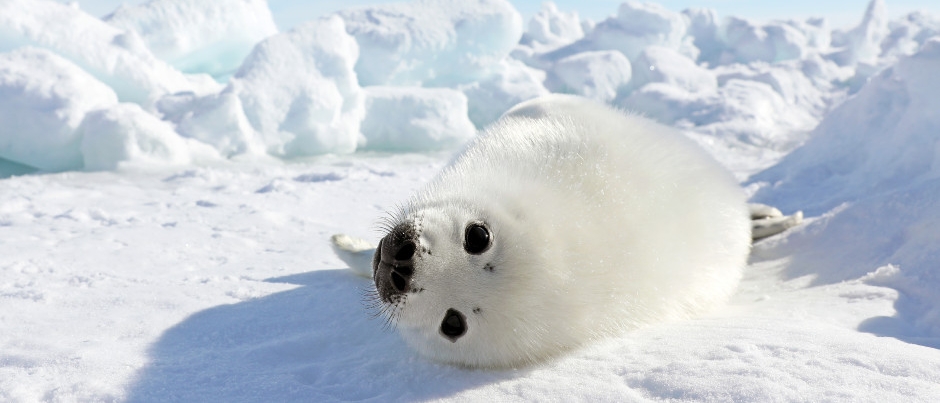 Rei Ohara/Château Madelinot
10 Adorable Photos of Whitecoats on Instagram
Instagram is full of photos of cute animals, but we must admit that we have a weakness for those that feature whitecoats (harp seal pups), which are born by the thousands every winter on the ice surrounding the Îles de la Madeleine. Beware! Looking at these pictures could bring a smile to your face and make you ooh and aww as you exclaim about how adorable these creatures are!
Every winter, Château Madelinot organizes guided excursions to fly over the impressive herd of seals and their pups in a helicopter. If ice conditions permit, the helicopter will even land on the ice!
The excursion is supervised, and great care is taken to disturb the seals as little as possible. You may approach the whitecoats, but it is forbidden to touch them.
The opportunity to participate in this unique winter adventure has made the Îles de la Madeleine one of the top 25 best destinations in the world to visit in 2020, according to the renowned National Geographic!
How can you resist their charm?
At birth, newborn harp seals weigh about 10 kg (22 lb) and they gain about 2 kg (4.5 lb) a day during the 12 days they nurse.
When the mothers go hunting, which can take up to three hours, the whitecoats are left alone on the ice where they stay as still as possible to blend into the landscape and avoid danger.
The greatest threat to harp seals is global warming since they require a solid platform of ice on which to give birth and nurse their pups.
The whitecoats' fur is not waterproof during the pups' first weeks of life, which is why they remain on the ice. The seal pups will only go into the water once their coats change colour.
The frozen landscape is a quiet and fascinating environment. The silence of winter is broken only by the cries of the seals and their pups.
A little smile for the photo?
The world of the whitecoats offers a complete change of pace and scenery! Do you also dream of seeing them one day with your own eyes? We hope you get to enjoy this unique experience!
If you liked this article, you might also like...