The

Québec maritime Blog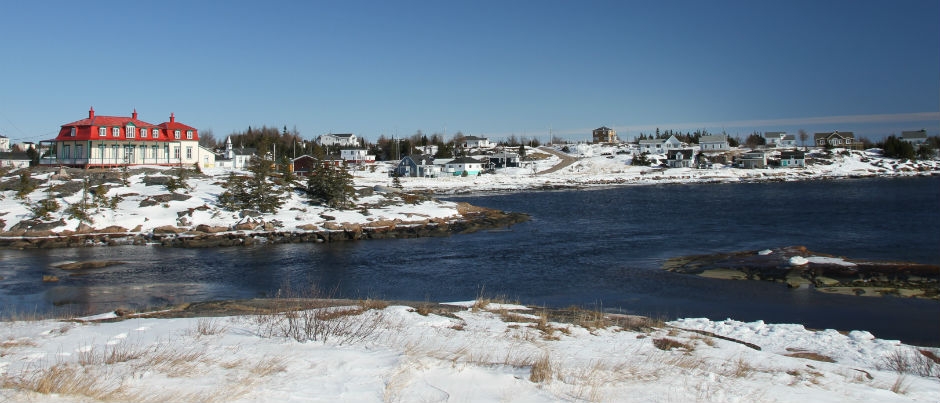 Baie-Johan-Beetz under the snow
Éric Marchand
3 Good Reasons to Visit Côte-Nord in the Winter
Famous Québec poet and proud Côte-Nord native son Gilles Vigneault proclaimed that his country is not a country, it's winter… These words convey the locals' deep attachment to this season, to northern landscapes and to the spirit of community that winter only strengthens. As you will quickly notice, winter in Côte-Nord is a season of fun activities and gatherings in stunning outdoor settings. No doubt about it, anytime is a good time to enjoy the cold season! Here are three good reasons to visit this region in the winter.
1. To admire spectacular views of the Saguenay Fjord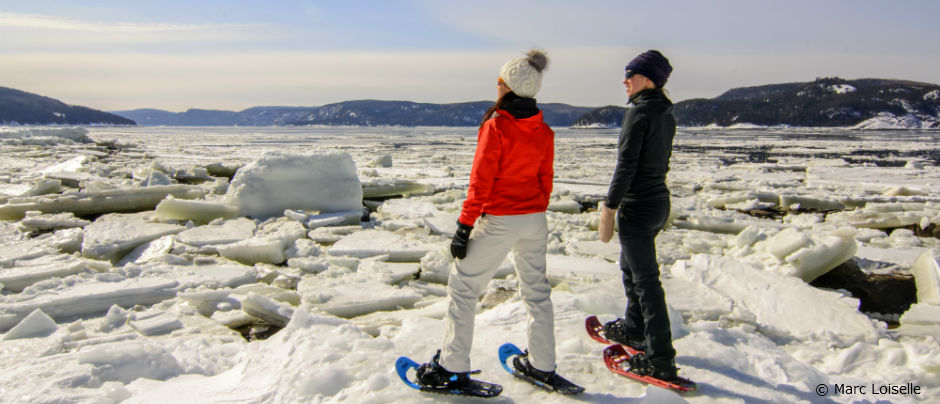 About 100 km (60 mi.) long and 2 to 3 km (1 to 2 mi.) wide, the majestic Saguenay Fjord offers spectacular panoramas all year round. This winter, visit Parc national du Fjord-du-Saguenay to see them for yourself. Enjoy backcountry skiing or snowshoeing on marked but ungroomed trails and soak up beautiful sights. Backpackers can also take advantage of baggage transportation and stay in huts or rustic shelters in the park.
2. To enjoy the outdoors at a four-season resort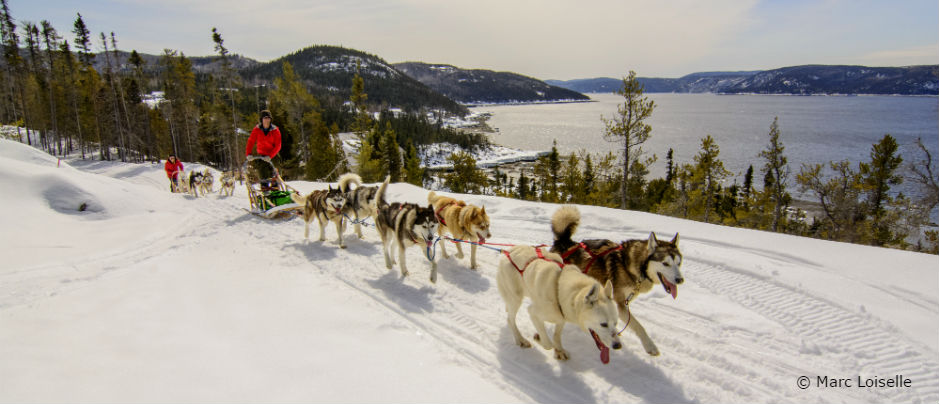 A multitude of winter activities await you at the Ferme 5 Étoiles holiday resort, as well as various lodging options. Guided snowmobile expeditions, dogsledding, ice fishing, snowshoeing or cross-country skiing—there's something for everyone! You can also observe and even feed the rescued animals in the farm's sanctuary. For lodging, you can choose from more traditional options, such as cottages or motel units, or you can try something more unusual: a night in a yurt!
3. To explore winter landscapes by snowmobile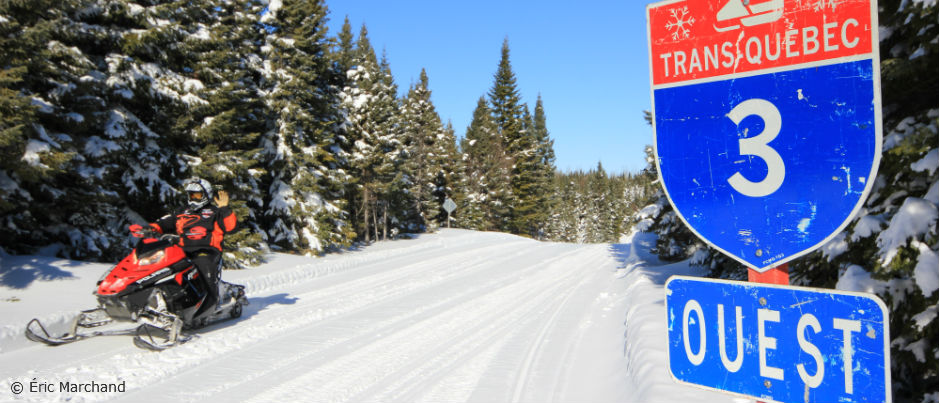 Snowmobilers in search of adventure will love Côte-Nord! Explore over 1600 km (1000 mi.) of groomed and well-maintained trails from Tadoussac to Blanc-Sablon and ride over rivers on dedicated snowmobile bridges (including the highest in the world). You can also explore the White Trail, which is the only land-based route linking the French-speaking, English-speaking and Innu villages on the Lower North Shore in the winter. Want to see the St. Lawrence from a completely different angle? Board the ferry in Baie-Comeau or Godbout and cross the river with your snowmobile to Gaspésie—an experience you won't want to miss!
Are you now curious about exploring Côte-Nord in the winter? Start planning your stay today!