The

Québec maritime Blog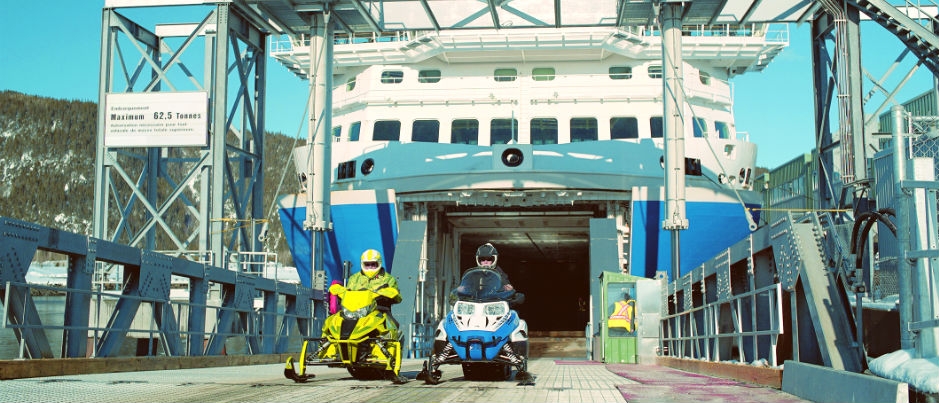 Matane–Baie-Comeau/Godbout ferry
Dizi films
Experience the St. Lawrence Tour and Take the Ferry with Your Snowmobile!
Gaspésie is a very popular snowmobile destination; in fact, snowmobilers tend to return to the region year after year. So for all of you enthusiasts, here's a suggestion for a new ride you won't want to miss: the St. Lawrence Tour.
The St. Lawrence Tour is 680 kilometres (420 miles) long and will take you through the regions of Bas-Saint-Laurent, Gaspésie and Côte-Nord. What makes this ride unique is the fact that it includes a ferry crossing of the St. Lawrence aboard the MV F.-A.-Gauthier with your snowmobile. Yes, you read that right! And everyone who takes the Matane–Baie-Comeau/Godbout ferry is enchanted by the experience!
Providing a pause between rides, the 2 h 30 crossing gives you time to enjoy a snack and chat with other passengers in the ferry lounges. You will undoubtedly meet other snowmobilers and can trade stories about your adventures or share some of our regions' well-kept secrets.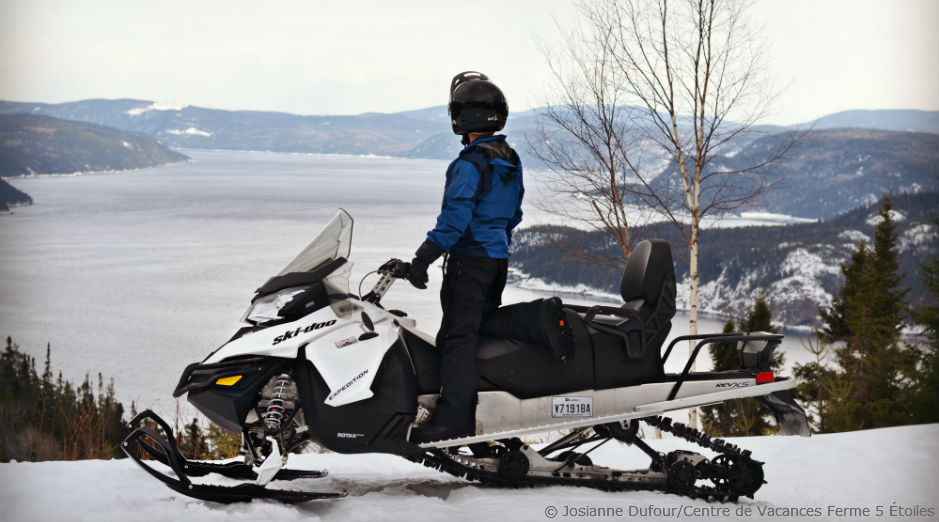 Obviously, magnificent trails await you in each of our regions, giving you the opportunity to admire stunning sea and mountain scenery, particularly in the Tadoussac and Saguenay Fjord area. You will also cross several snowmobile bridges, including the one in Portneuf-sur-Mer (which you should do your best to cross at night when it's lit up) as well as the one across the Manicouagan River, near Baie-Comeau, which is North America's highest and longest snowmobile bridge at 213 metres (700 feet) long.
The St. Lawrence Tour is a one-way ride, but during my last visit to the Toronto Snowmobile Show, several people told me that it's possible to turn it into a loop ride from Québec City. The ride would then include the regions of Québec, Chaudière-Appalaches and Charlevoix. And if you want more time in Gaspésie, be sure to extend your trip by a day or two and explore the trails through the Chic-Choc Mountains.
So, have I inspired you to embark on this amazing adventure? Are you looking forward to discovering new trails? Visit the St. Lawrence Tour webpage for more information as well as our Snowmobiling section to help you plan your trip to our regions!
If you liked this article, you might also like...