The

Québec maritime Blog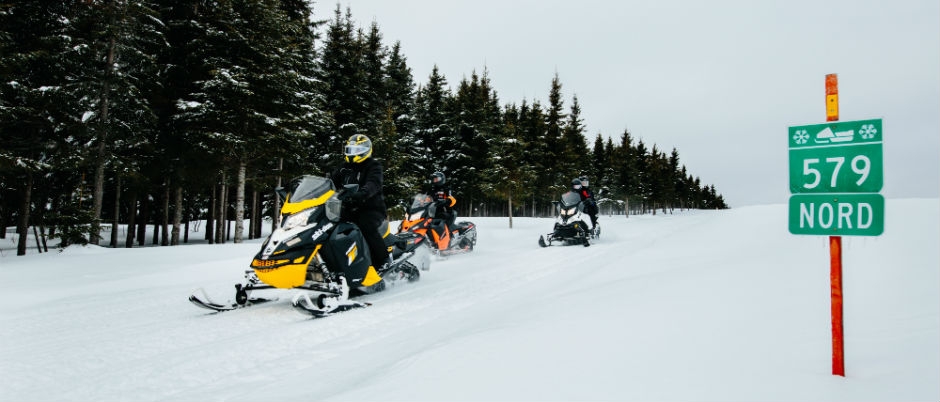 4 Top Snowmobile Rides to Explore This Winter!
Riding the snowmobile trails in Bas-Saint-Laurent, Gaspésie and Côte-Nord appears on many snowmobilers' bucket lists. Given that these regions offer excellent trail conditions, lots of snow, breathtaking panoramic views and choice accommodations, it's not hard to see why! If you're a snowmobile enthusiast yearning for adventure, here are four rides you'll want to experience at least once in your lifetime!
The Bas-Saint-Laurent – Gaspésie Snowmobile Tour
10 days | 1920 km (1195 mi.) | from Rivière-du-Loup to Rivière-du-Loup (loop trail)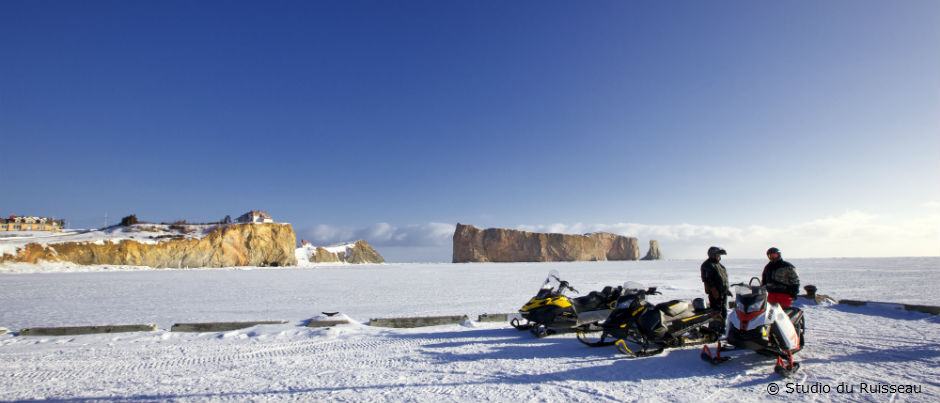 A dream come true for snowmobilers, the Bas-Saint-Laurent – Gaspésie Snowmobile Tour offers a exciting adventure full of beautiful sights. From Rivière-du-Loup, follow Trans-Québec trail #5 (TQ5) along the St. Lawrence through Bas-Saint-Laurent and around the Gaspé Peninsula. Snowy and well-maintained trails between sea and mountains will take you to the Chic-Choc Mountains, Percé Rock and Chaleur Bay via dense forests, lighthouses and picturesque villages.
The Northern Trail
7 days | 1640 km (1020 mi.) | from Tadoussac to Blanc-Sablon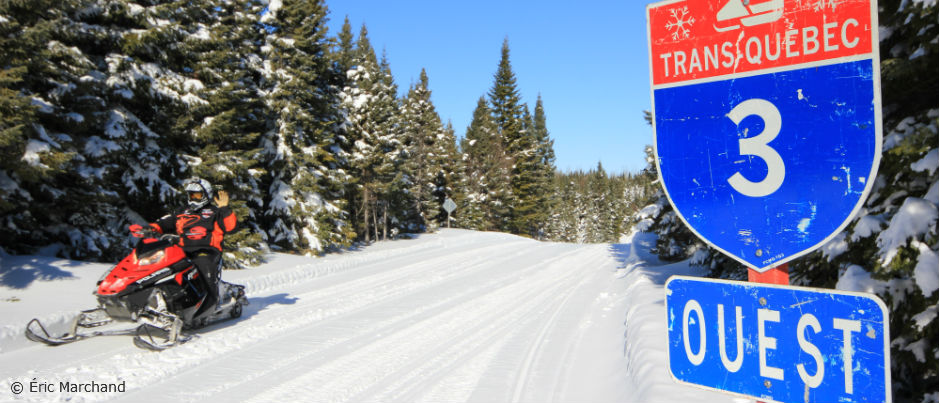 The Northern Trail offers a unique snowmobile adventure in Côte-Nord. Follow Trans-Québec trail #3 (TQ3) from Tadoussac to Blanc-Sablon on the Lower North Shore—and if you're feeling particularly adventurous, you can also loop around to Port-Cartier via Labrador! (This part of the journey is on an expert* trail.) Pristine wilderness, impressive snowmobile bridges, including the longest in North America, and stunning views of the St. Lawrence await you on this trip!
The St. Lawrence Tour
5 days | 680 km (420 mi.) | from Rivière-du-Loup to Sacré-Coeur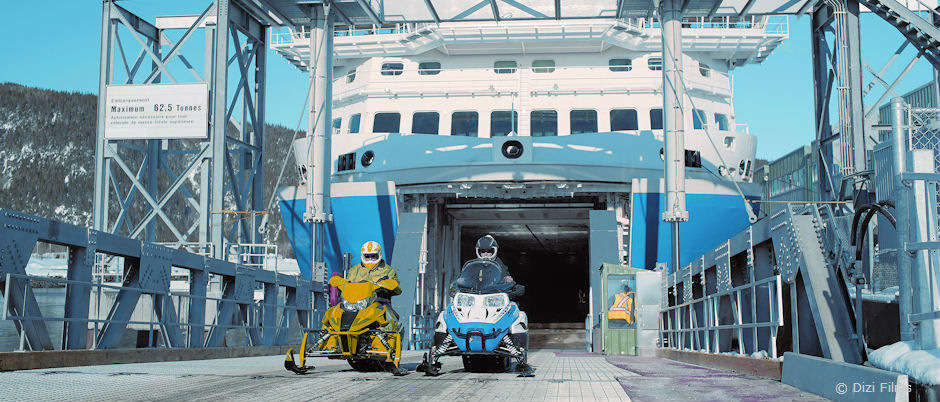 Taking a ferry with your snowmobile is an unusual experience to say the least, especially when you're crossing the St. Lawrence among the ice floes! This is what awaits you on the St. Lawrence Tour, which combines sections of the Bas-Saint-Laurent – Gaspésie Snowmobile Tour and the Northern Trail (and gives you the opportunity to explore three of our regions in one trip!). As you cross the St. Lawrence on the MV F.-A.-Gauthier ferry, you can enjoy a wide variety of onboard services and amenities (restaurant, bar, videos, lounge, etc.). Keep your eyes peeled and soak up the spectacular scenery!
The White Trail
3 days | 500 km (310 mi.) | from Kegaska to Blanc-Sablon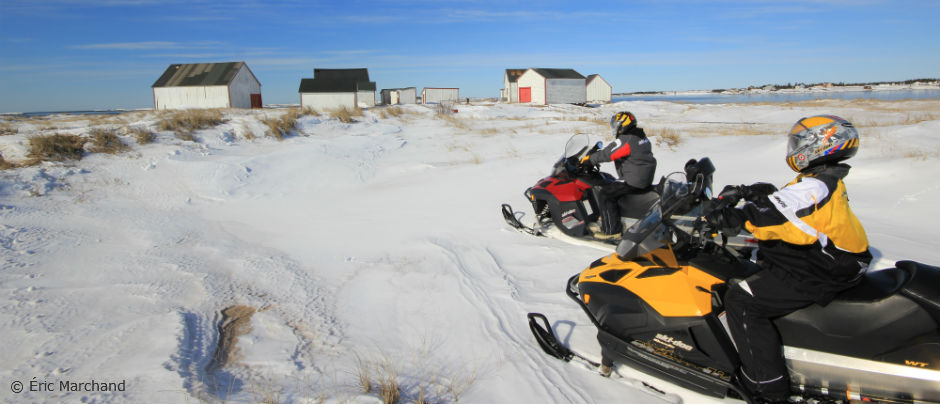 Have you heard of the White Trail? This expert* ride begins in Kegaska, at the end of Route 138, and takes you across the Lower North Shore all the way to Blanc-Sablon. Since there are no roads in this area, this is the only way to travel by land in the winter. The trail will take you from village to village where you will encounter snowy landscapes and friendly locals. Note that most communities located along the White Trail offer restaurants, accommodations and gas.
So now it's up to you to choose the ride that appeals to you the most and to plan your next snowmobile expedition in the maritime regions of Québec! For more information about snowmobiling in our regions, consult our Snowmobiling section.
*If you've never done this type of expedition before, you must travel with a guide.
If you liked this article, you might also like...