The

Québec maritime Blog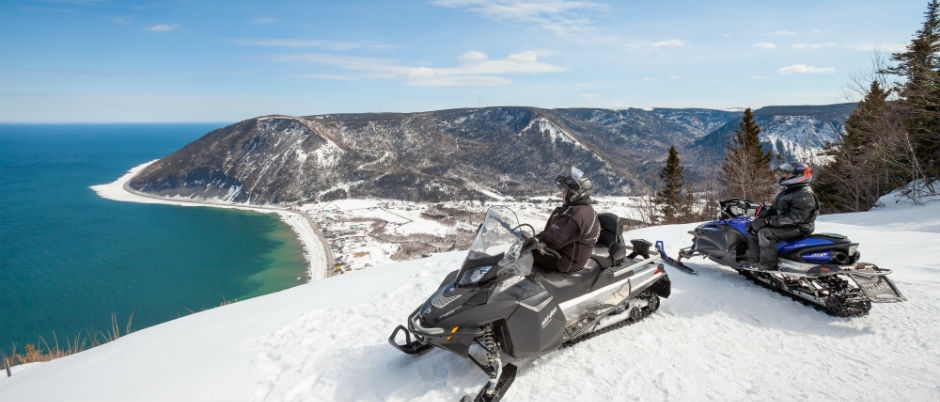 Mont-Saint-Pierre
Roger St-Laurent
Snowmobiling in Gaspésie: A Glimpse of What Awaits You!
Gaspésie is a popular snowmobile destination for good reason! Lots of snow, breathtaking views and well-maintained trails are just some of the elements that make this region so appealing. To find out more, we spoke to Dale Fitzpatrick, who's been involved with the Chandler snowmobile club for many years.
How to get there
The Gaspé Peninsula is located east of Bas-Saint-Laurent and north of New Brunswick. You can also access this region from Côte-Nord by taking the Matane–Baie-Comeau/Godbout ferry. The Gaspésie Tour is a legendary road trip, but you can also tour the peninsula by snowmobile! The region offers many rides to explore; which one you choose will depend on how much time you have, your interests and the type of trails you're looking for.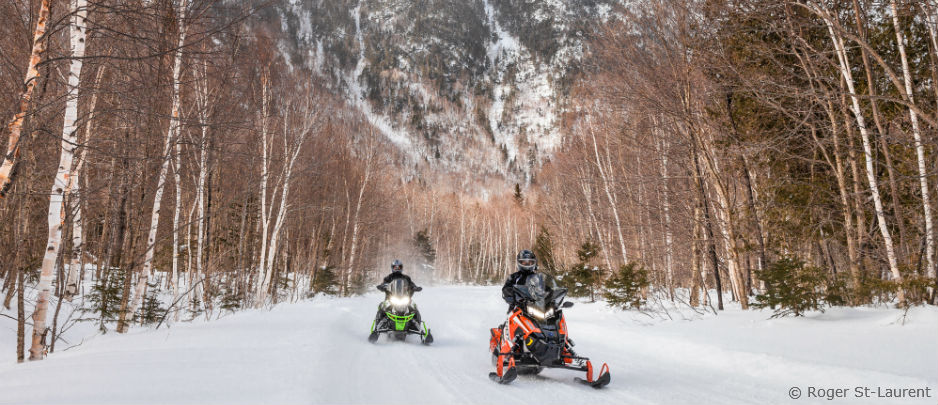 Amazing scenery
"Gaspésie is a paradise for snowmobilers!" exclaims Dale, who has represented the region on several occasions at snowmobile shows. "I've spoken to many snowmobilers who have travelled around Québec and visited lots of other places, and they all say that the Gaspé Peninsula is the most beautiful place to snowmobile!"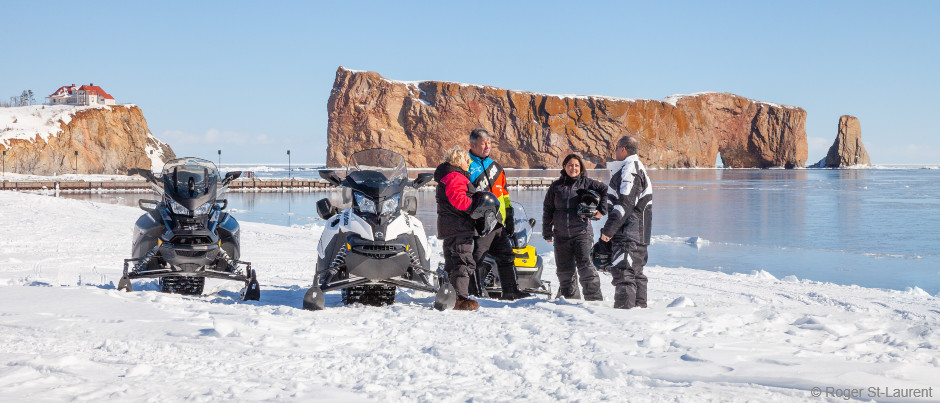 It's true that Gaspésie offers a magical winter wonderland. "The scenery you'll see here is really special! Percé, Grande-Vallée, inland Gaspésie, Chaleur Bay, the north side of the peninsula, the St. Lawrence on one side, the mountains on the other… Everything is really beautiful!" says Dale. Percé Rock, the Chic-Chocs, huge forests of snow-covered trees and the views overlooking the frozen St. Lawrence are just some of the landscapes that will make your trip so memorable.
Lots of snow and excellent trail conditions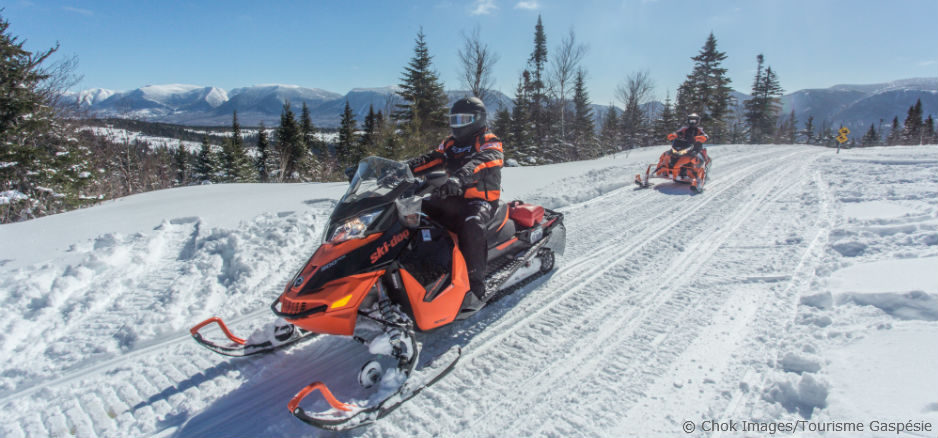 Snowmobilers will be delighted with the snow in Gaspésie! Every year, the region is blessed with surprisingly heavy snowfalls, particularly in the Chic-Choc Mountains. Conditions are often optimal for an unforgettable snowmobile expedition. The 3000 km (1900 mi.) of trails are well maintained and marked thanks to the work of snowmobile clubs. Dale also points out that the region is well organized to receive tourists, even during the cold season, with quality accommodations, good restaurants, and garages and snowmobile dealerships, if needed.
A warm welcome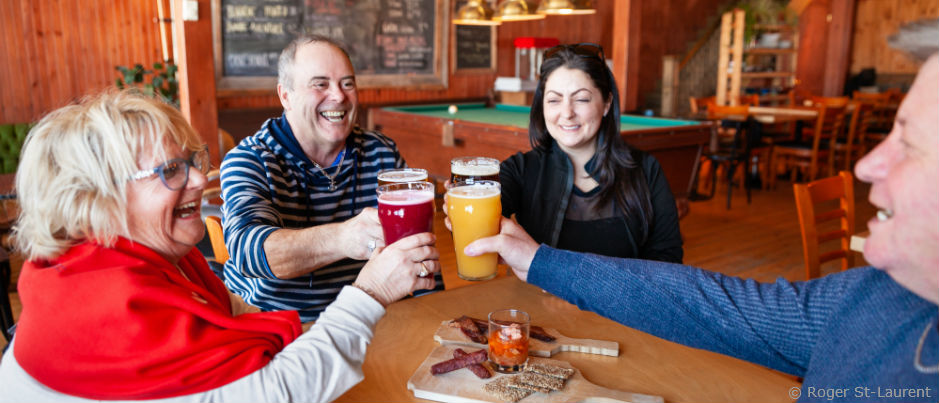 Are you wondering how you'll be received? "The people of Gaspésie are good people, who are always ready to help! The villages are small, and each community has its own accent," explains Dale, who also specifies that English-speaking tourists will have no trouble communicating with the locals, since so many of them speak English.
The wide-open spaces of Gaspésie await you! Dale invites you to come and see for yourself all the splendours of this region. You'll soon understand why this destination makes such a lasting impression on snowmobilers. Enjoy your trip and ride safely!
Useful info to help you plan your trip:
If you liked this article, you might also like...