The

Québec maritime Blog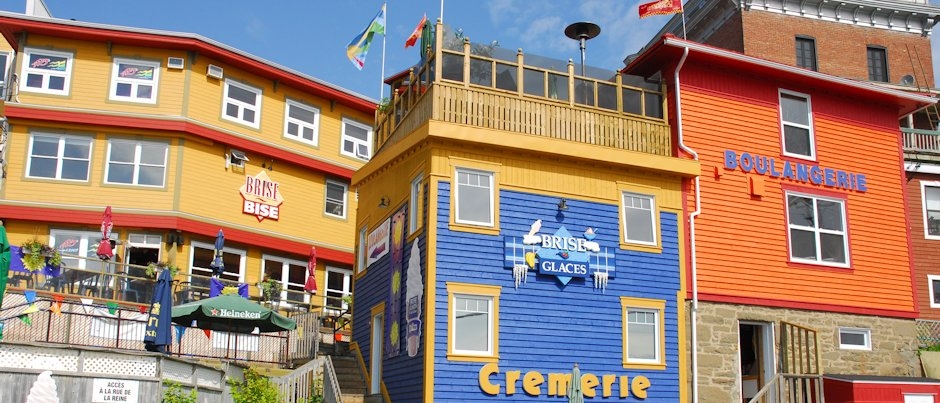 Gaspé
François Rivard/Tourisme Gaspésie
5 Good Reasons to Visit Gaspé
Gaspé, or Gespeg in the Mi'gmaq language, means "land's end" and also marks the beginning of an exhilarating adventure! Located at the tip of the Gaspé Peninsula, this village offers a host of activities combining nature, culture and history. The area is a popular destination for outdoor lovers since it is home to a vast bay, internationally renowned salmon rivers, fine-sand beaches, a national park and many wildlife species. It also draws history buffs, who will want to visit the many local museums and interpretation sites. Discover our five good reasons to visit Gaspé!
1. Explore Land's End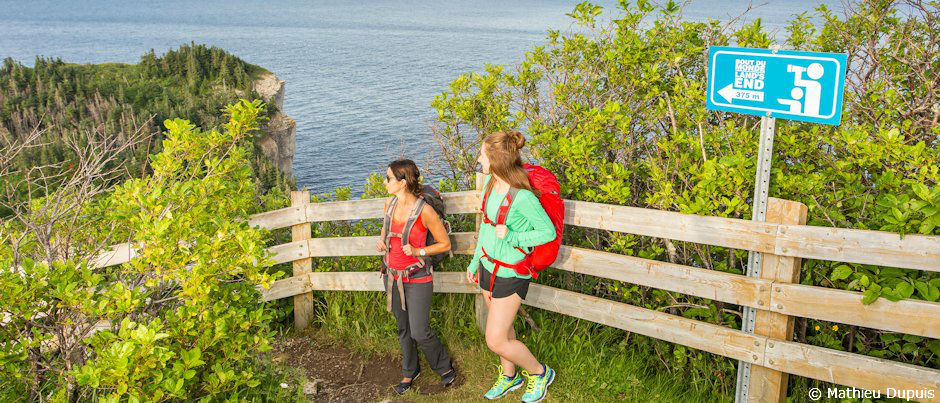 Marking the eastern end of the Appalachian mountain chain, Forillon National Park invites you to discover picture-perfect landscapes featuring tree-covered mountains, impressive cliffs and water as far as the eye can see. Outdoor lovers can enjoy hiking, wildlife observation (seabirds, whales, seals, black bears, beavers, moose, etc.), sea excursions and more! If you're interested in local history and heritage, visit a typical fisherman's house and the general store in the Grande-Grave sector as well as the coastal battery dating from the Second World War at Fort Peninsula. The park also offers several camping options, from backcountry wilderness and semi-serviced sites to glamping in an oTENTik tent or the new MicrOcube!
2. Enjoy a sea excursion on the Gulf of St. Lawrence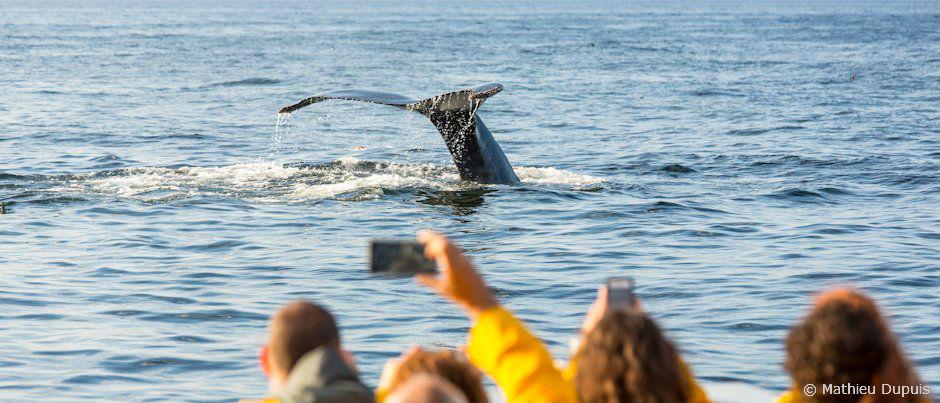 Want to test your sea legs? Gaspé Bay is the departure point for several different types of sea excursions! Aboard a Croisières Baie de Gaspé sightseeing boat, set off towards the Gulf of St. Lawrence to observe up to six species of whales. During the 2h30 excursion, an interpreter guide will tell you more about fin whales, humpbacks and blue whales, the largest animals on the planet. Would you like to see grey and harbour seals? Participate in a 3h sea kayaking excursion with a guide from Cap Aventure. While you paddle, it's very likely these curious animals will come out to greet you! A 2h30 Zodiac safari is also available. Whatever excursion you choose, be sure to admire the coastline: the cliffs of Forillon are even more impressive from the water!
3. Visit three unique lighthouses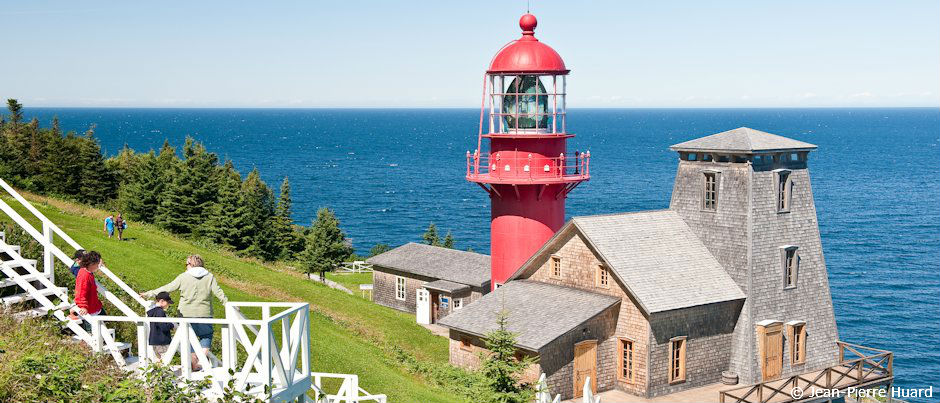 Three fascinating lighthouses are located in the Gaspé area. The Cap-Gaspé Lighthouse in Forillon National Park stands guard on a cliff that is 95 metres (310 feet) high. As you can imagine, the tower offers an amazing view of the sea! Find out about the fascinating history of this lighthouse by reading the interpretation panels. The Cap-des-Rosiers Lighthouse is the tallest in Canada. Climb to the top of its 34-metre (112-foot) tower during a guided tour and learn all about how the lighthouse functions. Finally, you can visit the Pointe-à-la-Renommée Lighthouse, the most travelled in the world! After 20 years of exile in the Port of Québec, it was returned to its original site in 1997. Learn more about the lives of the lightkeepers as well as North America's first maritime radio station, installed on this site by Marconi's Wireless Telegraph Company.
4. Soak up local history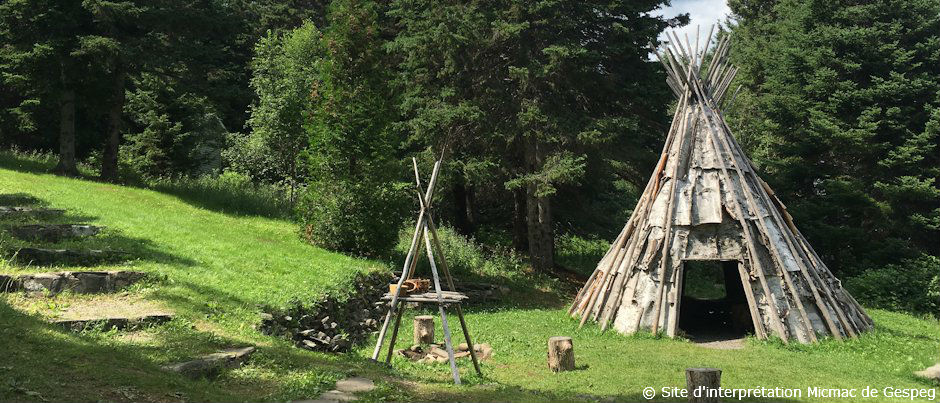 History buffs will be delighted by a visit to Gaspé! In addition to the interpretation centres found in Forillon National Park, you can also visit several other sites that showcase the area's rich heritage. At the Micmac Interpretation Site of Gespeg, tour a reconstructed 17th-century traditional village and learn more about the Mi'cmaq from yesterday to today. At the Musée de la Gaspésie and Jacques Cartier Monument, enjoy several exhibits that present the history, art, culture and heritage of Gaspésie, as well as a virtual-reality experience aboard an old fishing boat. Fishing history is also showcased at Manoir Le Boutillier, where you can visit the home of John Le Boutillier, a major cod exporter from 1850 to 1860. Finally, the Birthplace of Canada offers a representation of the heart of the village of Gaspé as it was in 1900. Wander from the general store to the tavern and be sure to also visit the navy base and a typical home while interacting with costumed characters representing the people who marked the history of Gaspé.
5. Celebrate world music with local and international artists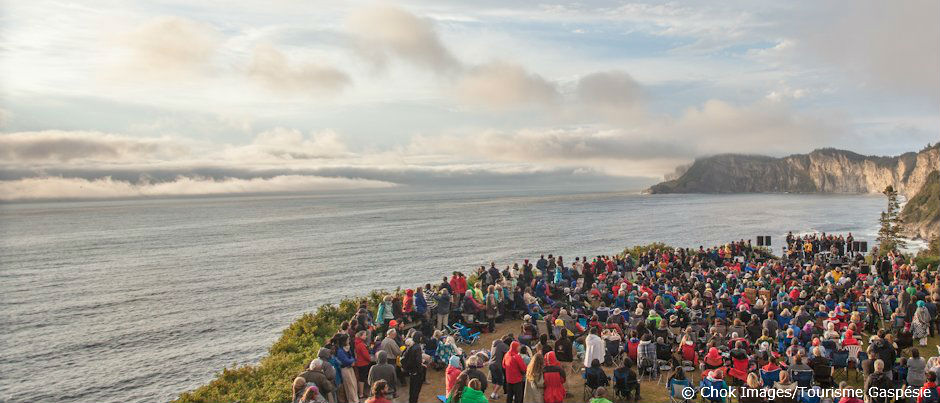 Every summer, in August, Gaspé hosts the Festival Musique du Bout du Monde, a world music festival. For nine days, the village is transformed into a giant celebration, bringing together 20,000 festival-goers and over 200 performers, including local artists, big-name world musicians and promising new talents. The festival features live concerts as well as dance performances, live theatre and activities for the whole family. All of these events take place under big tents, in the streets of the village, as well as in cafés, bars and even backyards! The highlight of the festival is the outdoor concert at dawn at Cap-Bon-Ami, in Forillon National Park. You won't want to miss it!
So, what do you think? Which of these attractions do you plan to visit in Gaspé during your road trip along the Bas-Saint-Laurent – Gaspésie Tour? Enjoy your stay!
If you liked this article, you might also like...