The

Québec maritime Blog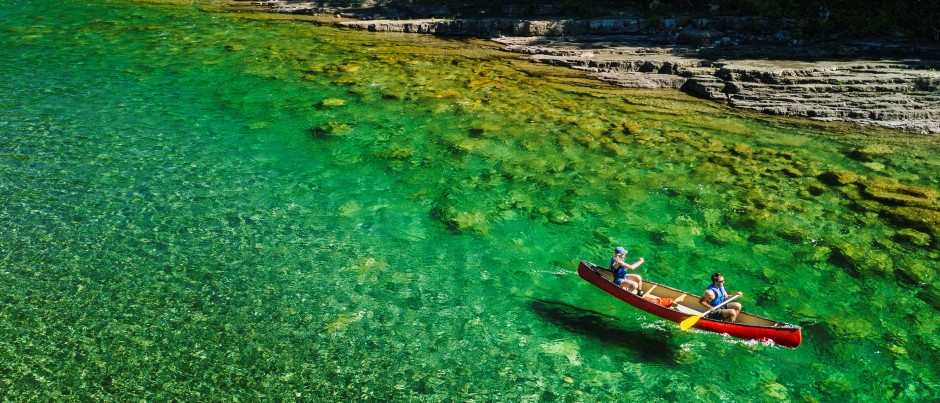 Bonaventure River
Dylan Page/Tourisme Gaspésie
5 Unique Experiences You Can Only Enjoy in Gaspésie
A legendary vacation destination for decades, the region of Gaspésie will never cease to surprise you! This immense natural playground offers a host of experiences that you won't want to miss during your visit to the peninsula. Here are five of the most memorable.
1. Contemplate 25 peaks over 1000 metres (3300 feet) high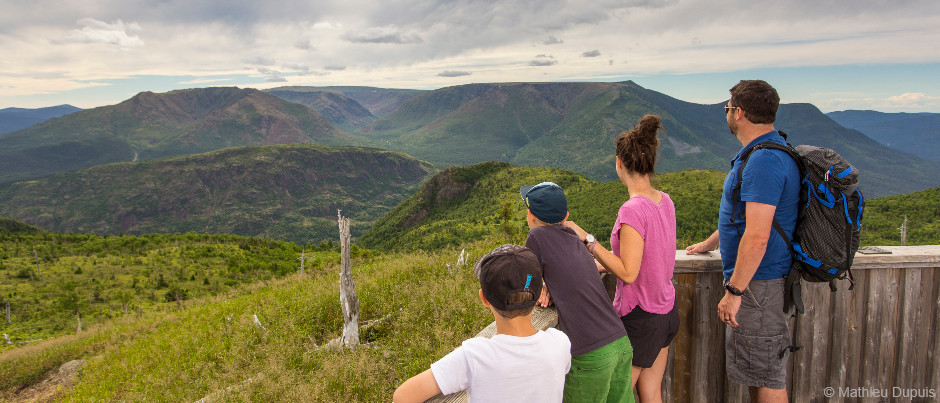 Hiking and outdoor enthusiasts will be delighted by Parc national de la Gaspesie! The park protects two mountain ranges, the Chic-Chocs and the McGerrigles, which include Mt. Jacques-Cartier, the second highest mountain in Québec. A multitude of adventures and wow-provoking experiences await you on the park's beginner to expert trails, which will take you through dense forests and over bare peaks. Keep your eyes peeled: there's lots of wildlife to see in this park!
2. Climb to the top of the tallest lighthouse in Canada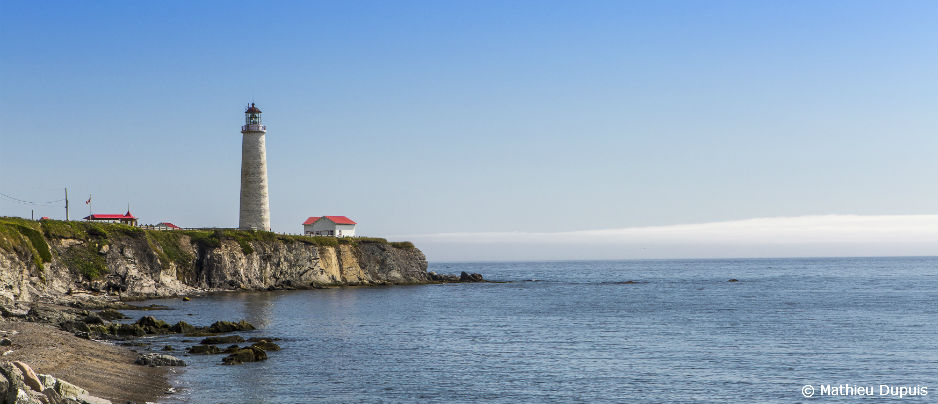 In Gaspé, near Forillon National Park, you'll find the impressive Cap-des-Rosiers Lighthouse, the tallest in Canada at 34 metres (112 feet) high. Accompanied by an interpreter guide, climb the 122 steps to the top of the tower where you can admire a splendid view and find out why the location, design and construction of this lighthouse have such heritage value. Don't miss a visit to this local treasure, which still lights the way for sailors and fishers.
3. Admire the most accessible northern gannet colony in the world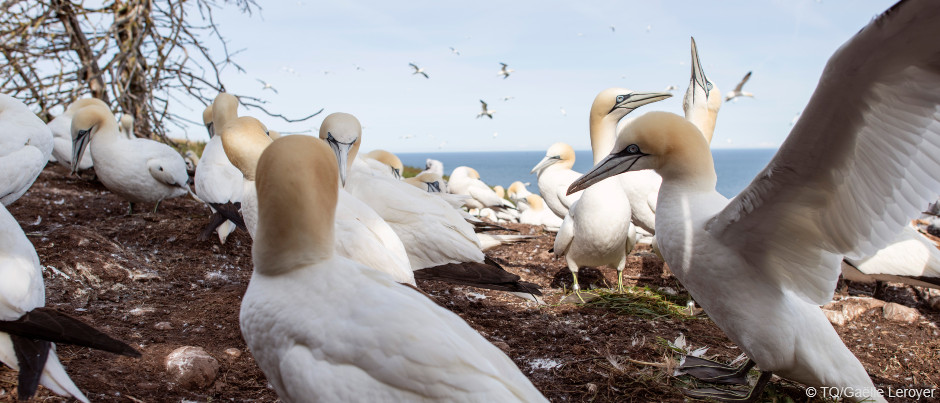 Your senses will certainly be awakened at Parc national de l'Île-Bonaventure-et-du-Rocher-Percé! After a hike on one of the four trails on Bonaventure Island, you'll arrive at the incredible northern gannet colony. Imagine tens of thousands of squawking birds perching, gliding and diving just a few feet away from you! About 110,000 northern gannets nest on this island off the coast of Percé every year, offering an awesome and unforgettable living spectacle!
4. Paddle on one of the clearest rivers in the world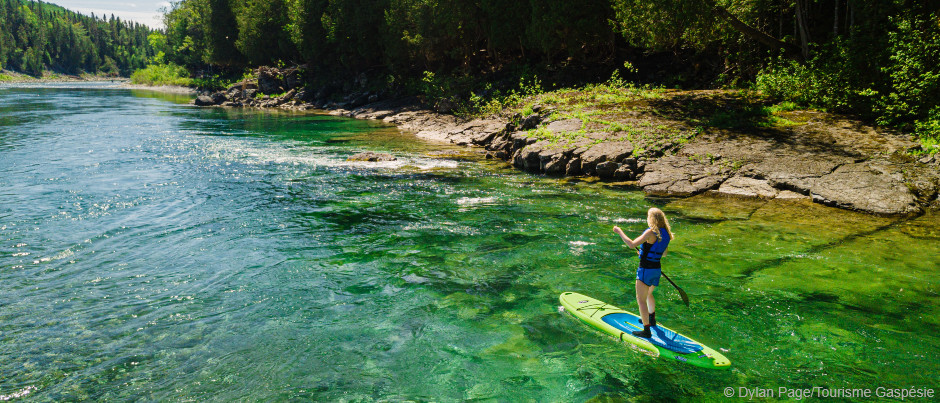 Have you heard of the Bonaventure River, one of the natural wonders found in the Chaleur Bay area? The waters of this river are so clear that you'll feel like your vessel is floating on air! Cime Aventures gives you many options to discover this waterway: by canoe, kayak, tube, paddleboard or inflatable raft! You can also explore the river while snorkelling, during which you may spot Atlantic salmon, the king of our rivers!
5. Soak up a stunning view of Percé Rock from above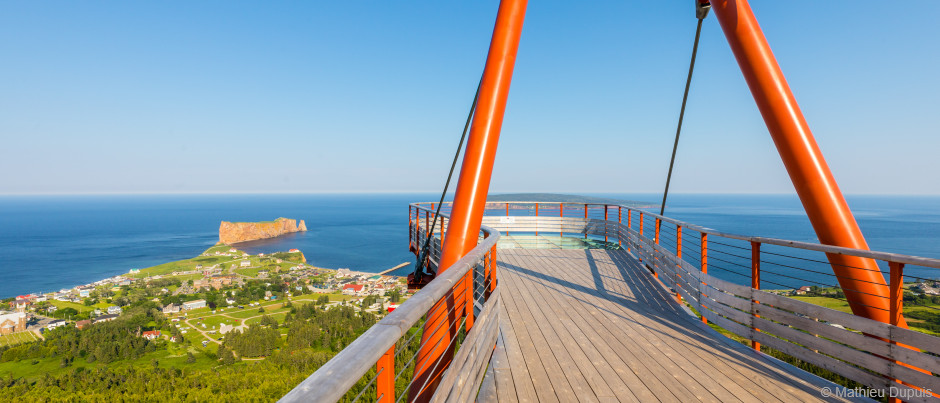 Ah, Percé Rock… No matter what angle you look at it from, the sight of this immense limestone monolith is bound to wow you! But if there's one spot that allows you to admire this iconic natural landmark in all its splendour, it's the suspended glass platform at the Percé UNESCO Global Geopark. Jutting out the side of a cliff at an altitude of 200 metres (660 feet), this structure will give you an unobstructed view of the rock as well as of the village of Percé and Bonaventure Island. We guarantee this will be a thrilling experience!
Gaspésie has many other surprises in store for you! To learn more about this region of Eastern Québec, read the following blog post: Gaspésie: A Dream Destination!
If you liked this article, you might also like...