The

Québec maritime Blog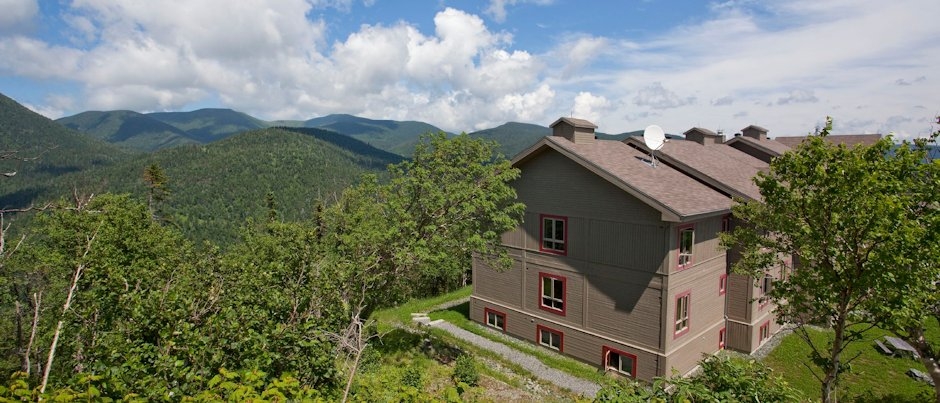 The Auberge de Montagne des Chic-Chocs is perched in the heart of Gaspésie mountains
Mathieu Dupuis/Sépaq
Auberge de montagne des Chic-Chocs: A Must for Hiking Enthusiasts!
Frenchman Yoann Ronsin runs the Sentiers privés travel agency, which specializes in trips to North America. He had the opportunity to stay at the Auberge de Montagne des Chic-Chocs in Gaspésie and wrote the following post about his experience.
I've always been intrigued by the Auberge de Montagne des Chic-Chocs. A luxury lodge tucked away in the Gaspesian forest? In the mountains? Curiosity (and my love of hiking) got the better of me and one beautiful July I finally went to see for myself what this lodge was all about.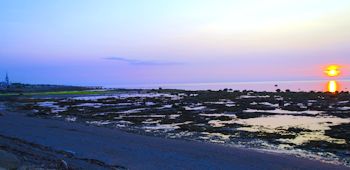 Magnificent coastal landscapes will guide you all the way to Gaspésie, like this one in Baie-des-Sables© Hélène Théberge
From Montréal all the way to Gaspésie, the road takes you through magnificent coastal landscapes. Once in Cap-Chat, we boarded the lodge vehicle, which drove us up the mountain, into the heart of the forest. As soon as you pass through the gates of the Réserve faunique de Matane, you're in another world: a pristine and untouched environment unlike any other in Québec.
Once inside the brightly sunlit Lodge, I was irresistibly drawn to the back of the room, to THE view, which is stunning: the large bay window opens onto Mt. Nicol-Albert, offering me an incredible and magnificent sight—already, the trip had been worth it.
I barely had time to drop off my bag in my (very comfortable) room and already the guides were suggesting we head out to see moose. A short 15-minute hike took us to Lac des Castors, where I saw my first moose in the swamp, a female with her calf. We continued to hike and spotted six more moose, of all ages, both male and female... In four hours, I saw more moose than I had in 10 years of hiking in Québec! The icing on the cake was that our guide was exceptional, with an incredible breadth of knowledge. During the four days I spent at the Lodge, I came to realize that this was the case with all of the lodge guides: they are all highly qualified, friendly and available.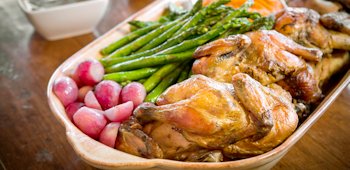 The chef's healthy and delicious meals feature fish and game© Mathieu Dupuis/Sépaq
That first night, I met the other guests (the Lodge was only half-full, so there were about 15 of us) during a briefing over pre-dinner drinks as we congregated around the big chimney. The guides suggested hikes to us, but since that was why I was there, I had already studied the maps and trails, which seemed to surprise them. "Which hikes do you want to try?" one of them asked me. Answering this question was easy: all of them! They teased me about my enthusiasm all through supper. Everyone sat around a single large table for the meal: guests, hosts and guides dining together on delicious, typically Gaspesian dishes featuring local ingredients.
In fact, out of the 10 or so hikes available, 7 are short and 3 are long (or longish). These three were the ones I'd come to try out. The next day, I set off on the longest (accompanied by a guide, of course), which includes Mt. Collins and Mt. Mattawees and is 20 km (12 mi.) long with a 800-metre (2600-foot) climb.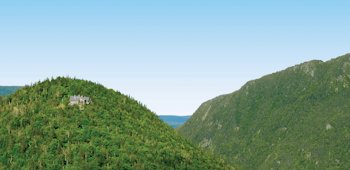 The Auberge de Montagne des Chic-Chocs is surrounded by breathtaking panoramas© Steve Deschênes/Sépaq
My wonder and amazement started as soon as we began our ascent: each time we climbed another 100 metres, it was as if we were travelling 100 km further north. The landscape changes constantly, and once at the top (1080 metres, or 3540 feet, up, on one of the highest peaks in Québec), I discovered arctic tundra: stunted and deformed trees (called krumholtz), ground that only thaws about 60 days a year, and the herd of woodland caribou from Parc national de la Gaspésie, which is right next to the Réserve faunique de Matane.
On the way back to the Lodge, below Lake Bardey and near the Bascon stream, I noticed a paw print I couldn't identify. It looked like a lynx, but much bigger. The guides didn't know what it was either. A photo was sent to the Parc national de la Gaspésie director, who consulted a student with specialized training from Rimouski and reported back to us that it was a cougar print! Over a year later, the student would confirm this finding using DNA testing. I felt honoured to have found this print.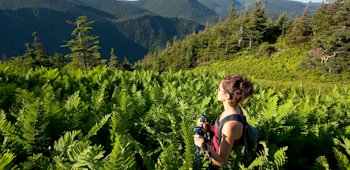 The well-marked trails allow you to explore this mountain setting in complete safety© Mathieu Dupuis/Sépaq
The next day, I went on another hike; this one was 8 km (5 mi.) long, with only a 400-metre (1300-foot) climb. The "Frère de Nicol-Albert" itinerary involves mountain biking downhill and then an intense climb in virgin forest, with huge ferns that were taller than us and views of impressive clear-cuts. The contrast was striking, to say the least! The guide told us about the history of wood in Québec—I could have listened to him all day.
On my fourth day, I headed out for one last hike: 5 km (3 mi.) this time, with a 200-metre (660-foot) climb up Mt. 780. It's ideal for guests who are less active but want to see some of the breathtaking views of the Chic-Choc Mountains, all of which are magnificent.
All too soon it was time to leave. I will never forget this beautiful untouched scenery. The Auberge de Montagne des Chic-Chocs, which offers luxury accommodations in a wild and rugged setting, will forever remain my fondest memory of hiking in Québec!
If you liked this article, you might also like...