The

Québec maritime Blog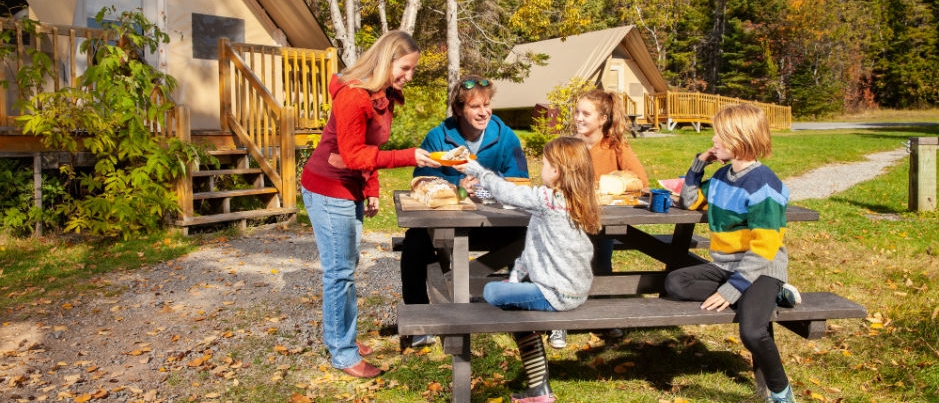 Forillon National Park
Roger St-Laurent/Tourisme Gaspésie
Savour the Flavours of Eastern Québec in the Fall
As fall envelops Eastern Québec, the bright green of the trees slowly gives way to yellows, oranges and reds. The weather is undeniably cooling down. Dressed warmly, you can soak up the beauty of the sparkling blue of the St. Lawrence, golden fields and colourful forests. What a stunning backdrop against which to enjoy the harvest season!
Flavours of the sea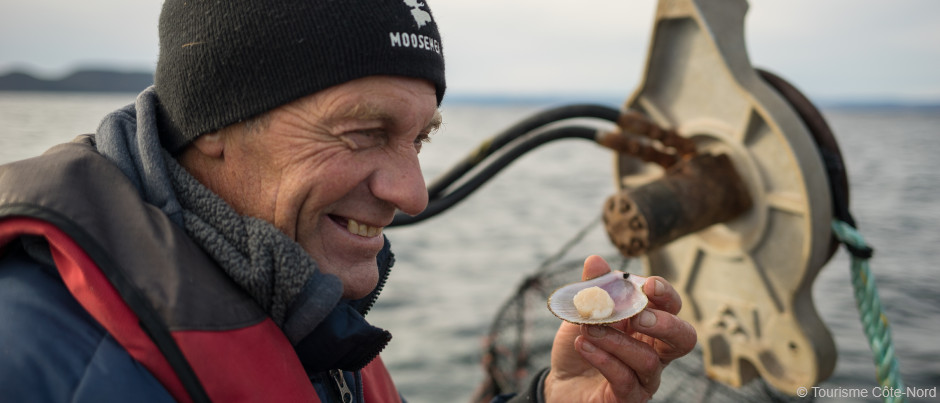 The maritime regions of Québec are renowned for their fresh fish and seafood in the spring, but many species are caught well into the fall! Depending on the region, you can find northern shrimp, whelk, Stimpson's surf clams, Minganie scallops, Atlantic halibut and eel until October. Green sea urchins and razor clams are available until December, while oysters are harvested year-round!
Fall does mark the end of the harvest of some plants that grow along the coast or in marshy areas, such as Salicornia (also known as sea asparagus or samphire). Resembling a slender mini-cactus and tasting of the sea, this salty green vegetable is the perfect accompaniment to local fish or northern shrimp dishes. You can find it in many fish markets.
Rosehips, the fruit of wild rosebushes, are also harvested until the fall. Visit the Jardins de la Mer in Saint-Germain-de-Kamouraska for a range of rosehip products (juice, butter, fruit leather), as well as a wide selection of other products made from plants picked along the coast and dried, infused or used to flavour salt. You're bound to make some interesting discoveries here!
Abundant harvest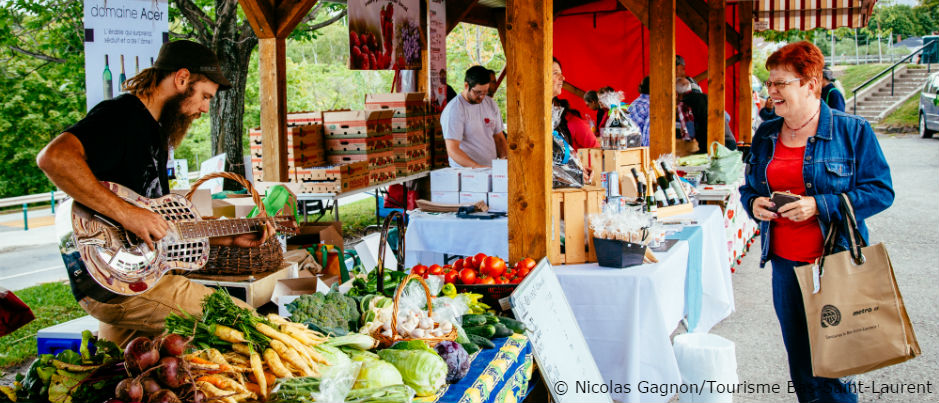 Fall is also harvest time for farmers in Eastern Québec, which means an abundance of fresh fruit and vegetables. To discover this bounty, visit our many public markets or savour the harvest in some of the fine restaurants in our regions.
One of the highlights of harvest time is locally grown tree fruits. Local pears and plums are a delicious treat in the fall, particularly in Bas-Saint-Laurent. The Kamouraska area is known for its blue and yellow damson plums. Well adapted to the environment of the St. Lawrence Estuary, these fruit have been delighting local taste buds since the beginning of the French colony. In Saint-André-de-Kamouraska, visit the Maison de la Prune (Plum House), which showcases this seasonal delight. When the time for fresh plums is over, you can enjoy plum syrup, jams, jelly and fruit paste!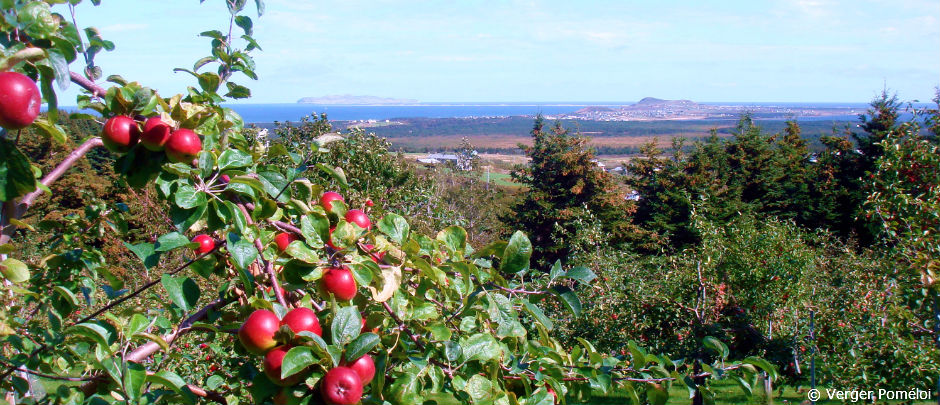 If you're interested in sampling locally made alcoholic beverages, be sure to visit the Verger Poméloi apple orchard in the Îles de la Madeleine. You can tour the site, which offers a breathtaking view of the sea, and taste their ciders including their famous La Poméloi, which has a whole apple in the bottle! In Bas-Saint-Laurent, the Vignoble Amouraska vineyard invites you to stock up on grape and berry wines. If you see a wine from Ferme Le Raku on a restaurant menu (at the Côté Est bistro for example), don't hesitate to order it! The fall is also a great time of year to visit Domaine Acer, where you can discover maple wines and liqueurs surrounded by beautiful fall colours.
Comfort food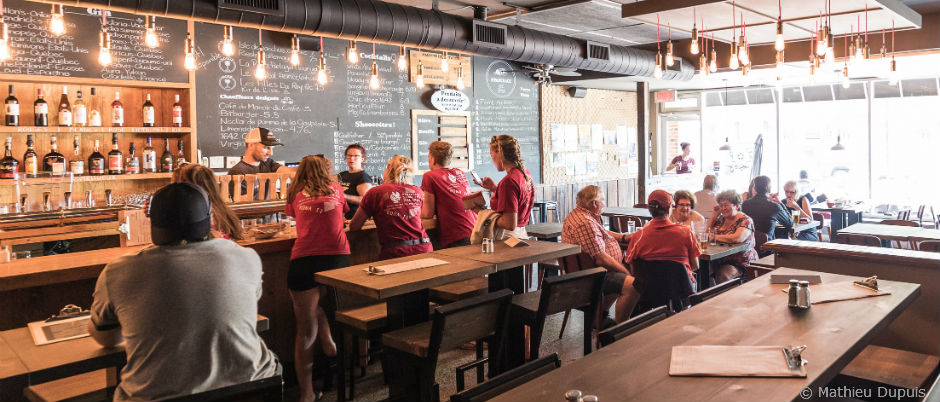 When the weather gets cooler, enjoy your lobster or crab guédille (roll) with a tasty chowder made with local seafood. Another suggestion: transform a regional cheese platter into croutons au gratin to enjoy around a campfire. Wrapped up in a comforting sweater, you can also still sit outside on a patio sampling the various beers made in local microbreweries.
After a day of hiking or participating in a wild mushroom activity or whale-watching cruise, enjoy comforting and tasty dishes made with local meat or fish. And speaking of fish, would you like to go fishing in our regions? Pêche Sportive Baie-des-Chaleurs and Destination Haute-Mer in Gaspésie as well as local outfitters throughout Eastern Québec offer you fishing adventures until late September.
Public and Christmas markets
As fall progresses, seasonal public markets give way to a host of Christmas markets, which are great places to find gourmet gifts and stock up on local products you can enjoy during festive holiday-season meals. Meads, jams, boreal herbal teas, wild mushrooms, coulis, honey, terrines and more: there are so many mouth-watering options!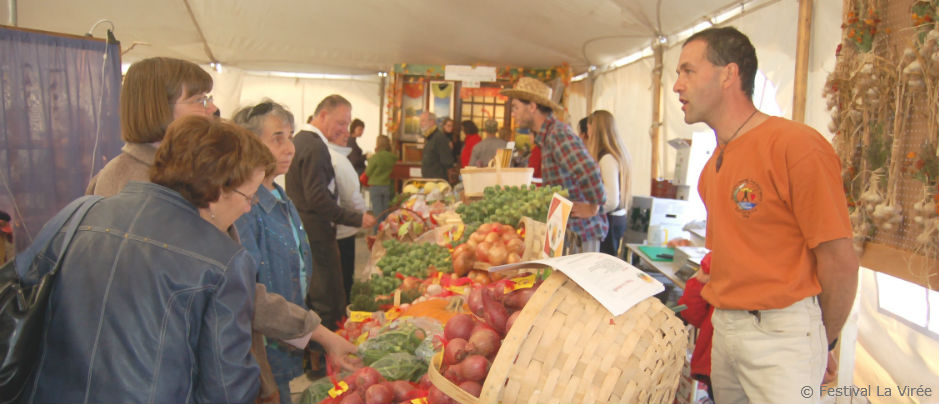 Be sure to also participate in the many gourmet events that take place in the fall, including a forest mushroom festival in Kamouraska (in mid-September), the public market at Festival La Virée Trad in Carleton-sur-Mer (in October) and numerous beer festivals, from Rivière-du-Loup to Baie-Comeau to Percé.
In the fall, the maritime regions of Québec offer you lots of wide-open spaces, colourful landscapes, invigorating fresh air and comfort as well as unique and unforgettable gourmet experiences!
If you liked this article, you might also like...