The

Québec maritime Blog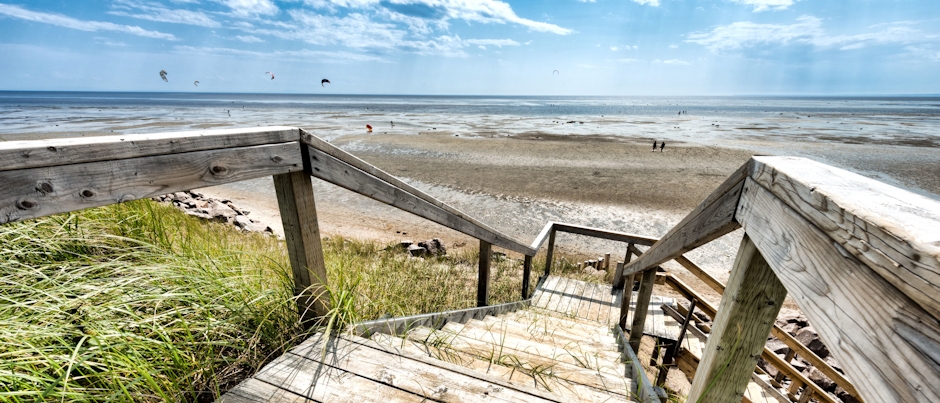 Parc Nature de Pointe aux Outardes / Dany Coulombe
Denis Cardinal: Simply Passionate about Côte-Nord!
Parc Nature de Pointe-aux-Outardes is a truly enchanting site. Visitors can observe a wide variety of birds in the park's many ecosystems, and it also provides easy access to the St. Lawrence. One of the forces behind this unique site is the dynamic and enthusiastic Denis Cardinal, the park's executive director, who works tirelessly to provide visitors with an unforgettable experience. He very kindly agreed to answer our questions.
Le Québec maritime (LQM): Are you originally from Côte-Nord? If not, how long have you lived here?
Denis Cardinal (DC): I grew up in Pointe-aux-Trembles, but I've lived in Baie-Comeau for 37 years. I'm proud to call myself a Côte-Nord resident!
LQM: Why did you choose to move to this region and stay here?
DC: I came here for the love of my life, Annie, with whom I have two children, Myriam and Francis, and for the region of Côte-Nord, which offers spectacular landscapes and the opportunity to enjoy many outdoor activities. This region encourages innovation since everything is still possible in this vast territory, where time passes slowly enough for us to really appreciate life!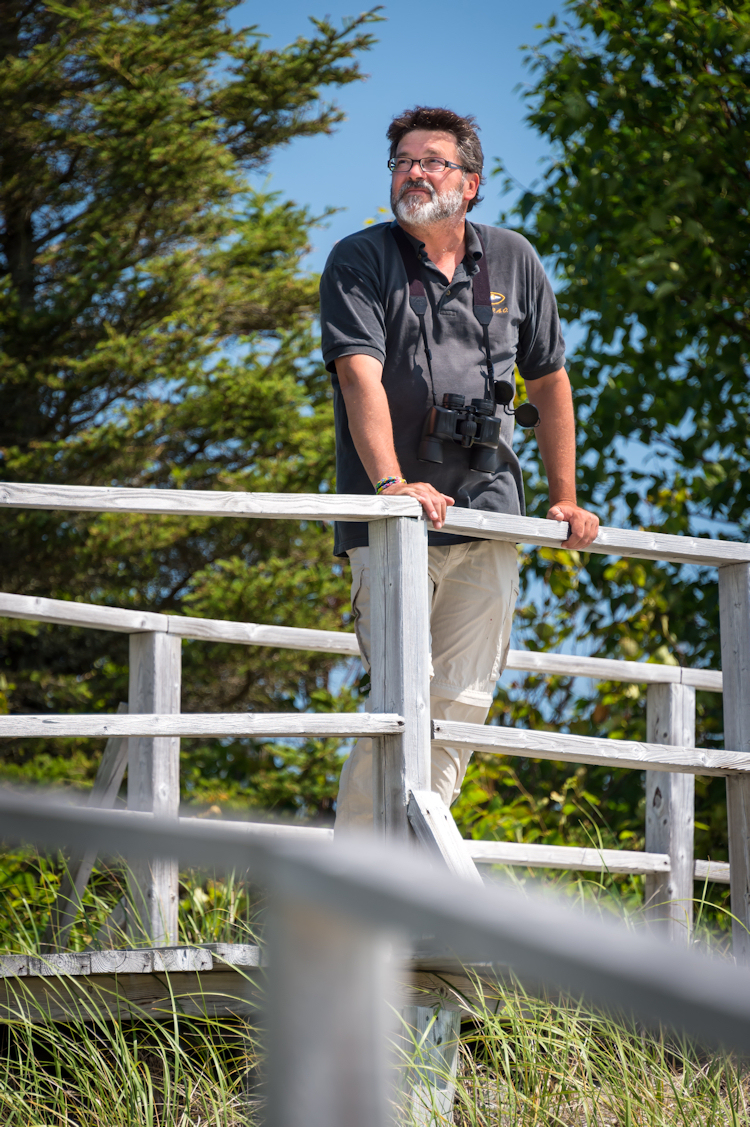 Crédit photo : Denis Cardinal
LQM: Tell us about your work.
DC: Parc Nature de Pointe-aux-Outardes is a unique site in the province of Québec. The park is home to eight ecosystems and provides visitors with an exceptional opportunity to learn about local history, biodiversity, wildlife habitats, migratory birds, mushrooms and Innu culture. In addition, the park offers theme activities almost every weekend, including many that are particularly geared towards families.
My job as executive director is the best in the world: I develop new activities, new products and new services. I love to create and innovate to offer visitors unforgettable experiences. From May to October, my workplace is the St. Lawrence and the park's landscapes. When I arrive in the morning, I make myself a cup of coffee and contemplate life as it is, in all its simplicity, unfolding before me…
LQM: What do you like the most about meeting and interacting with tourists?
DC: I enjoy welcoming and interacting with visitors, introducing them to the park and raising their awareness about the importance of protecting wildlife habitats and biodiversity. I make a point to inform visitors so they can discover the entire region of Côte-Nord, from Tadoussac to Blanc-Sablon. I love sharing my enthusiasm with others and finding out what they are passionate about.
LQM: Do you have a special place in your region where you go to relax?
DC: I enjoy spending time with my family and friends at our cottage, which is on Route 389 near the Manic-5 dam. Fishing helps me unwind—and offers the added bonus of catching fish!
LQM: Name another tourism organization from your region or another maritime region of Québec that you admire and tell us why.
DC: I would say the Marine Mammal Interpretation Centre in Tadoussac, for their dedication and determination to protect and promote the world of marine mammals.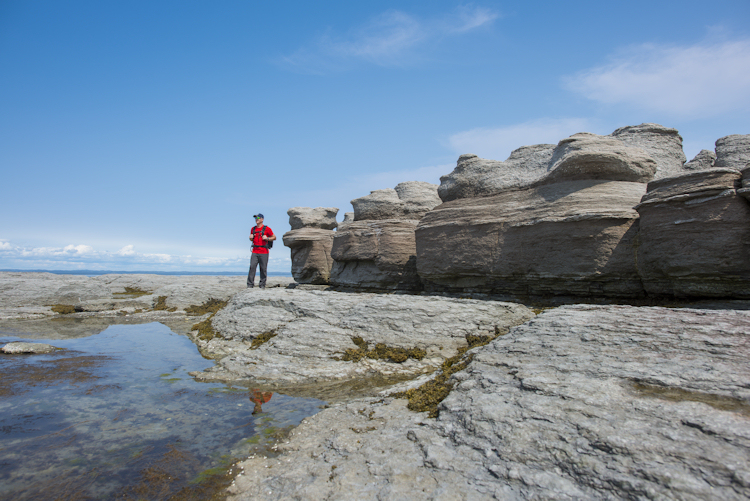 Photo credit : Steve DeschênesNue Island in the Mingan Archipelago National Park Reserve
LQM: Name three of your favourite locations in the region that you would recommend to tourists and tell us why.
DC:
The Mingan Archipelago National Park Reserve, because it's such an exotic park
The charming village of Tadoussac
Ferme 5 Étoiles, for the pleasure of exploring this area
LQM: Do you prefer the land or the sea?
DC: The sea, for the relaxing effect of fresh sea breezes and incredible views.
LQM: Sunrise or sunset?
DC: Sunset, because I'm not a morning person and because watching the sun disappear below the horizon is a magical moment in the day!
LQM: Winter or summer?
DC: I'd say spring, actually, since the land comes alive again during this season and appeals to all our senses. I marvel at the return of migratory birds and enjoy savouring fresh snow crab...
LQM: If you were an animal from the maritime regions of Québec, which one would you be and why?
DC: I'd be a bird, the northern harrier. Birds represent freedom to me.
LQM: Name a gourmet pleasure from your region.
DC: Snow crab and shrimp—there's nothing tastier!
LQM: What is your guilty pleasure?
DC: Meals cooked on the barbecue, accompanied by fine wine and eaten outdoors with family and friends.

LQM: Name another maritime region of Québec that you love and tell us why.
DC: The Duplessis region in Côte-Nord. It's incredibly vast and beautiful. I'm fascinated by this region's geography: its rivers, beaches, archipelagos and islands.
The next time you're in Côte-Nord, be sure to visit Parc Nature de Pointe-aux-Outardes. You will be enchanted by the park's proximity to the sea and its many attractions.
If you liked this article, you might also like...