The

Québec maritime Blog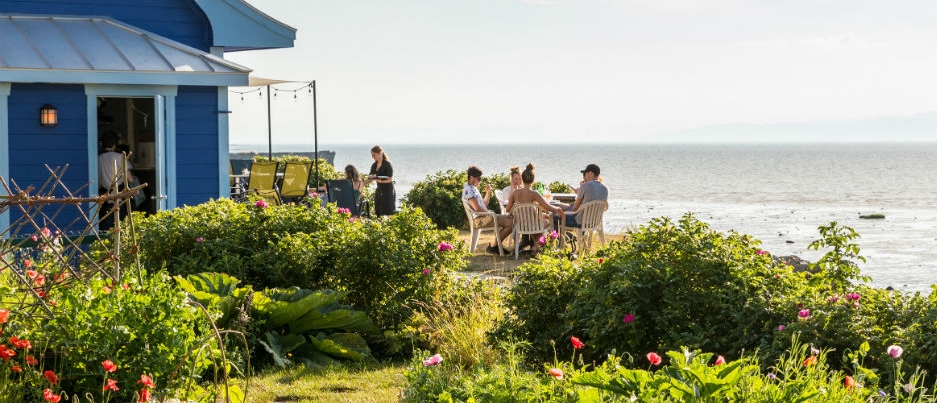 Kamouraska
Mathieu Dupuis
Ideas for Your Vacation in Bas-Saint-Laurent
In Bas-Saint-Laurent, breathing in the salty sea air off the St. Lawrence River induces a sense of well-being… To the west, the capes of Charlevoix rise up on the other side of the St. Lawrence, providing a spectacular setting for sunsets. On this side of the river, multicoloured fields extend in a checkered pattern all the way to the Notre-Dame Mountains. This beautiful agricultural landscape was first created by the early settlers, who cleared and cultivated the rich alluvial soil along the St. Lawrence. At the edges of their fields, they fished for eel and sturgeon along the foreshore. Still today, you can see fishing nets stretched out to sea in this region.
Whether you access Bas-Saint-Laurent by road from Québec City or by ferry from the north shore, sooner or later you'll spot whales fishing in the St. Lawrence. You can also drive to this region via neighbouring Gaspésie or from New Brunswick via the Trans-Canada Highway, which follows the Madawaska River.
Wildlife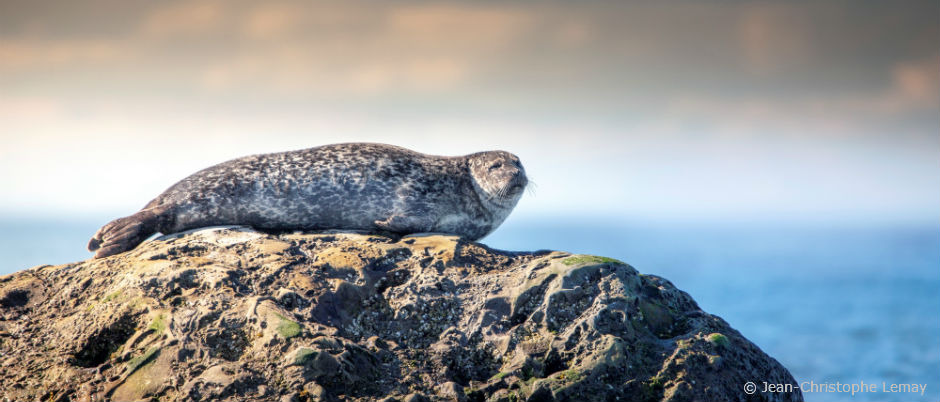 Many harbour and grey seals can be seen near the coast, especially around the islands in Parc national du Bic. They're attracted by kayaks' colourful hulls, so they're likely to pop their heads out of the water to check you out if you go sea kayaking in the park. The luckiest paddlers and hikers will spot whales, which sometimes follow schools of fish near the coast. However, because of the shoals along the south shore, these impressive marine mammals are more likely to be found closer to the north shore of the St. Lawrence. Croisières AML, which offers whale-watching excursions departing from the Rivière-du-Loup wharf, will take you out to see them.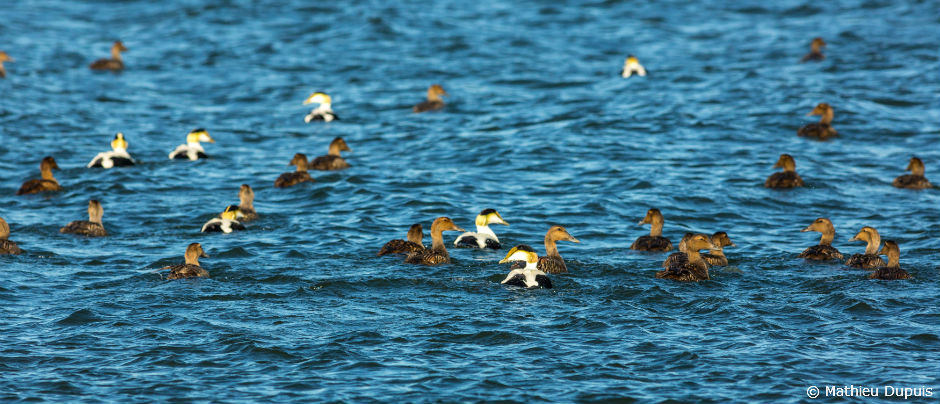 Made up of aquatic, marshy, agricultural and forest environments, Bas-Saint-Laurent is a prime bird-watching destination. The region's islands and bays are home to many species of ducks, including common eiders. Off Rivière-du-Loup, tranquil Île aux Lièvres (Hare Island)—a nesting site for eiders, guillemots, razorbills and murres—is a paradise for experienced and budding birders.
Above the fields and monadnocks (those rocky outcrops so characteristic of Bas-Saint-Laurent) glide many birds of prey: hawks, kestrels, falcons, harriers, goshawks, vultures, etc. A concentration of bald eagles nests at the confluence of the Touladi River and Lake Témiscouata. If you stay in Parc national du Lac-Témiscouata, you're very likely to spot this majestic bird of prey as well as white-tailed deer, which abound in the forests of this area. Deer can also be observed in Parc national du Bic.
National parks and natural sites
In addition to the Saguenay–St. Lawrence Marine Park, which protects a segment of the St. Lawrence that is recognized as one of the best whale-watching areas in the world, Bas-Saint-Laurent is home to two other equally exceptional national parks.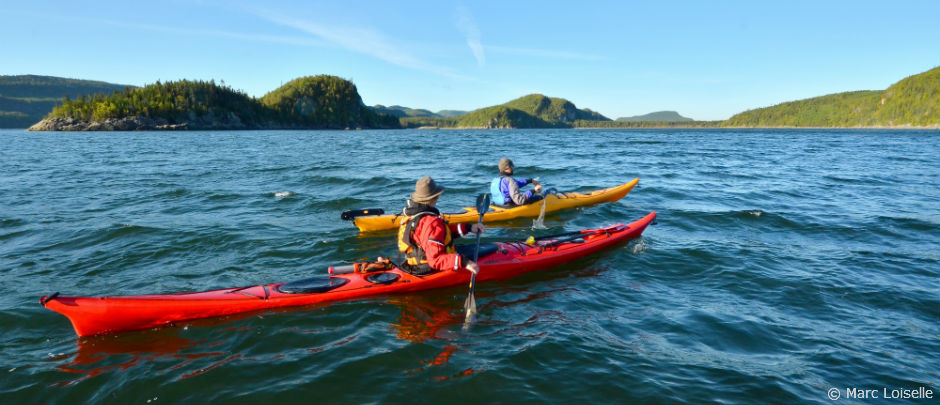 Parc national du Bic offers visitors an opportunity to immerse themselves in a maritime environment along the shores of the upper estuary. Beautiful hiking trails lead from beach to beach to a shale point that has been battered by the tides. This spit of land in the shape of waves facing the sea is unique. In addition, the bays in the park are the setting for a multitude of stories about smugglers from the Prohibition era. Enjoy a memorable stay in this park that offers camping, glamping, sea kayaking excursions and various interpretive activities.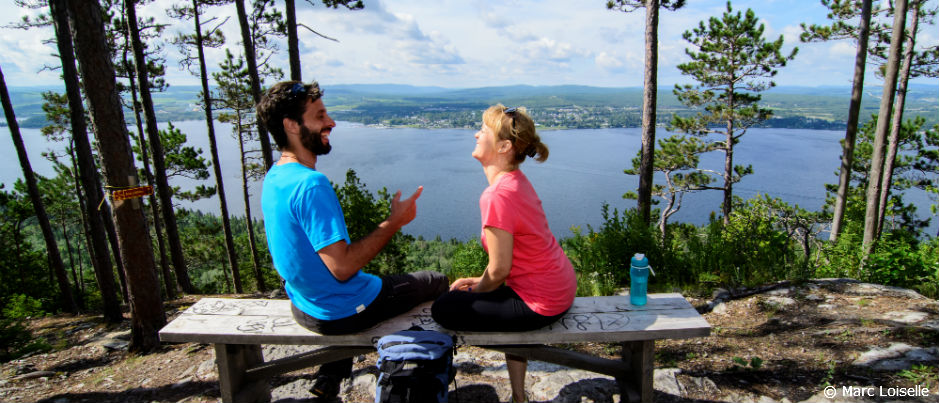 Parc national du Lac-Témiscouata, the latest addition to Eastern Québec's national parks, will give you the opportunity to follow in the footsteps of the Maliseet (Wolastoqiyik) people, who travelled between the Bay of Fundy and the St. Lawrence for thousands of years. Among other things, they came to this area for quartzite, which they used to make arrowheads. In the early 20th century, Grey Owl (Archibald Belaney), a conservationist and controversial figure, lived in this area and worked to regenerate the beaver population, which had been decimated by the fur trade. If you stay in the forest in this park, you can enjoy hikes along Lake Témiscouata, a loop bike ride, rabaska or kayak excursions on the lake and even a canoe-camping trip on several lakes in the park and the Touladi River.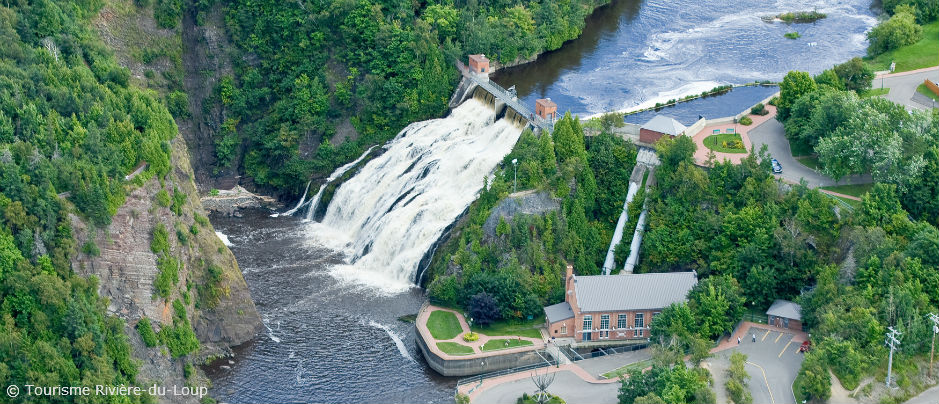 Bas-Saint-Laurent is also full of natural sites to explore. A visit to Rivière-du-Loup is an opportunity to stroll through Parc des Chutes in the heart of downtown, where the river for which the city was named flows down a rocky cliff. This is also the starting point of the Petit Témis Interprovincial Linear Park, a 134-km (83-mi.) trail for cyclists and hikers built along an old railway bed that leads to Dégelis. Want to set out to sea? From the Rivière-du-Loup wharf, Société Duvetnor will take you by boat to Île du Pot à l'Eau-de-Vie (Brandy Pot Island) and Île aux Lièvres (Hare Island), where you can camp, stay in a cottage or overnight in a lighthouse converted into an inn.
From Rimouski, you can plan an excursion on Saint-Barnabé Island, where you can also camp, or head inland to discover the Canyon des Portes de l'Enfer (Hell's Gate Canyon). In addition to hiking and camping, the canyon features a site that pays tribute to the log drivers who worked in this area. Families will also enjoy a visit to Domaine Valga, home to an adventure park called "La Forêt de Maître Corbeau," which offers aerial games in an old-growth forest that is the only one of its kind in the region.
Halfway between Rivière-du-Loup and Rimouski, Domaine Lac St-Mathieu offers families a wide range of activities, from a giant trampoline to pontoon cruises on the lake.
Culture and discoveries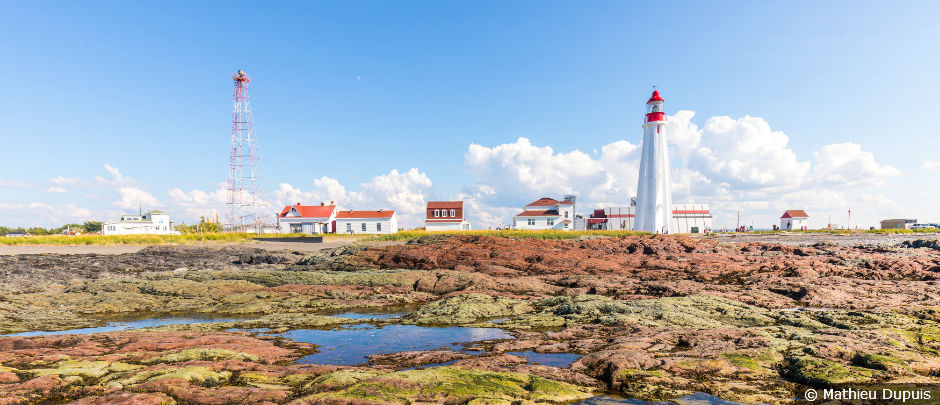 Navigating the St. Lawrence has never been an easy task. The lighthouses that dot the coast are important to navigators to this day. Québec's first lighthouse was built on Île Verte (Green Island). The charming little island is worth a visit; the lighthouse, which is still in operation, is open to the public (you can even stay there!). The Pointe-au-Père Lighthouse, which features an imposing concrete structure, is a landmark in the St. Lawrence Estuary. After climbing the tower's 128 steps to admire the view, you can continue your visit of this maritime historic site by discovering the Onondaga submarine and the museum, which presents an exhibition on the history and tragic sinking of the Empress of Ireland ocean liner.
Many other museums and interpretation centres recount the region's history focusing on rural life, agricultural development, the region as a railway hub, traditional crafts and methods, contemporary artistic life, nature and the environment, etc. For example, the Musée régional du Kamouraska presents several exhibitions on the way of life in the past in this picturesque village.
Bas-Saint-Laurent also hosts several musical events not to be missed. The "Concerts aux Îles du Bic" Chamber Music Festival, in the middle of August, features a series of delightful concerts in various original venues: Parc national du Bic, the church and an octagonal barn in Saint-Fabien, the Rimouski wharf, etc. The quality of the programming and performances makes this a first-rate festival. In late August or early September, while the weather is still warm, the Rimouski Festi Jazz International takes over downtown Rimouski. This event includes both indoor and outdoor shows featuring local, national and international ensembles and will delight musicians and jazz lovers alike.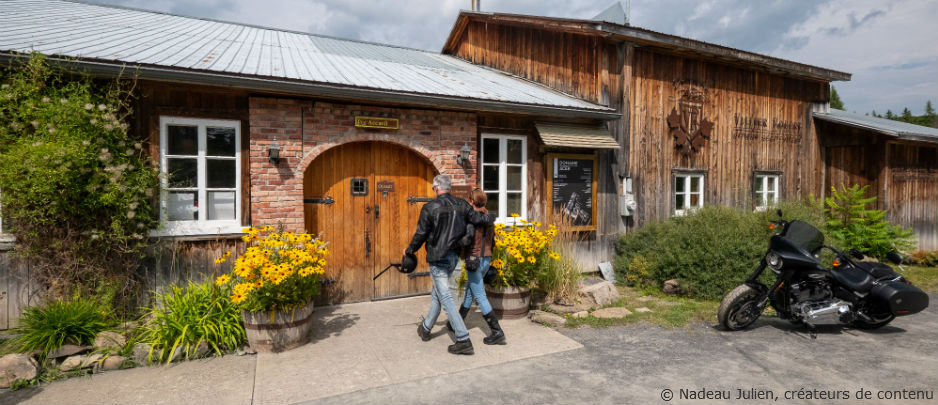 The beauty of Bas-Saint-Laurent and the region's farming and maritime traditions are reflected in local flavours. Incredible taste adventurers have crafted wines and liqueurs made with maple sap at Domaine Acer in Auclair, in the Témiscouata area. You can tour the facilities and taste their premium products at any time of the year. Chocolate lovers and those with a sweet tooth won't want to miss the La Fée Gourmande chocolate shop in Kamouraska. Frequent stops and detours in the villages of Bas-Saint-Laurent will also give you the opportunity to discover many other delicious local products: smoked eel, fresh sturgeon, snow crab, lamb, organic produce, wild mushrooms, cheese, maple products and more. All of these provide inspiration to several noteworthy restaurants in Bas-Saint-Laurent, including the Côté Est bistro (Kamouraska) as well as the dining rooms in Auberge du Portage (Notre-Dame-du-Portage), Auberge de l'Anse (Rivière-du-Loup), Auberge du Chemin Faisant (Témiscouata-sur-le-Lac) and Auberge du Mange Grenouille.
Rich agricultural land, picturesque towns with unique architectural heritage and natural beauty make Bas-Saint-Laurent a popular destination. Stay in this region for authentic experiences and to fill up on good times!
Enjoy your vacation in Bas-Saint-Laurent!
If you liked this article, you might also like...