The

Québec maritime Blog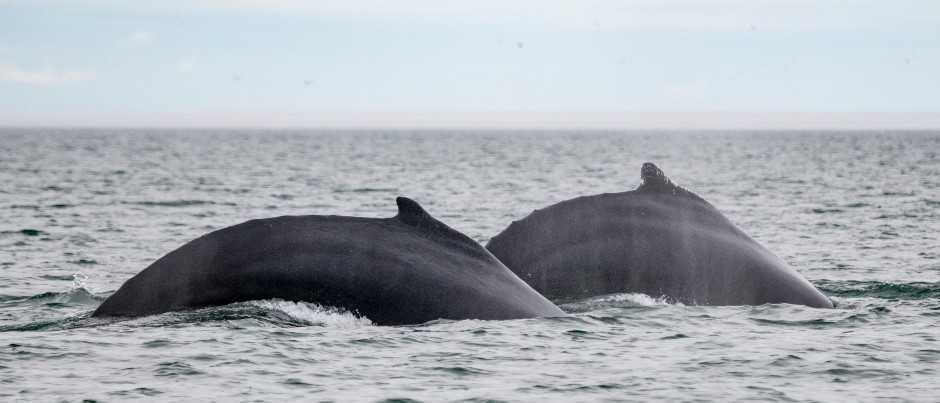 Sébastien St-Jean/Tourisme Côte-Nord
Fall Is a Great Season for Whale Watching!
Many people dream of fall, a season of flamboyant colours, abundant harvests and cooler temperatures. What if we told you that it's also an excellent time of year to observe whales in the maritime regions of Québec?
The advantages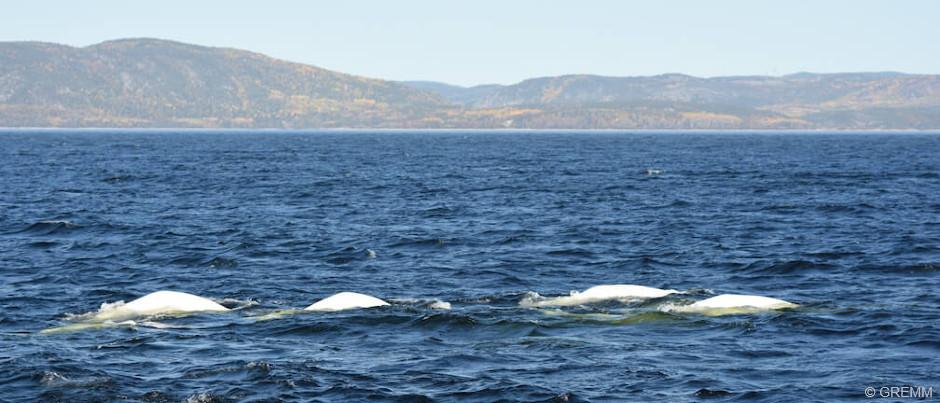 The cetaceans that frequent the waters of the St. Lawrence can actually be observed from May to October. However, although it depends on the year, they're usually seen in greater numbers in the months of September and October. They visit our waters to feed before slowly making their way back to the ocean—except for belugas and a few other individual whales that stay here longer or even year-round.
The sight of a whale's back, tail or blow is sure to amaze you… and the experience is even more magical when accompanied by fall colours (not to mention that your photos will be spectacular)! In addition, the particular quality of the light at this time of year adds to the beauty of the moment but also helps with visibility. It's often possible to spot the whales from farther away, since their blows are more visible as a result of the greater temperature difference between the whale's exhalation and the ambient air.
In addition, fall is the migratory season for seabirds and other bird species, which means that your time looking for whales from the shore or at sea could also be accompanied by some amazing bird sightings!
Fall also means fewer tourists in our regions. At land-based whale-watching sites or during a sea excursion, you may get the impression that the whales are performing just for you! And of course, the fact that there are fewer visitors means your stay will be more peaceful.
A few tips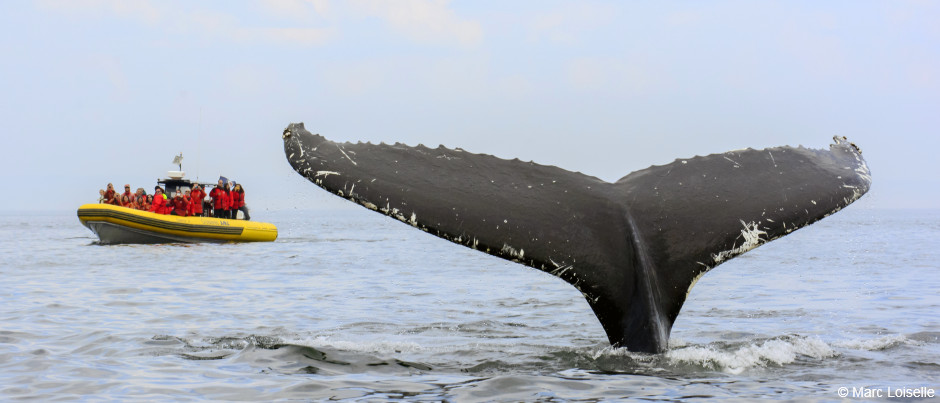 Although there may still be some hot days in the fall, it will get cooler as the season progresses. Be sure to pack warm clothing, especially if you plan to go on a whale-watching cruise. You'll need a knitted hat, warm socks, gloves and a scarf.
Also, be sure to inquire about the schedules of the various companies that offer sea excursions. Some end their activities earlier in the season than others. Trips may also be cancelled due to storms. Here are some of the companies operating in our regions:
Find out more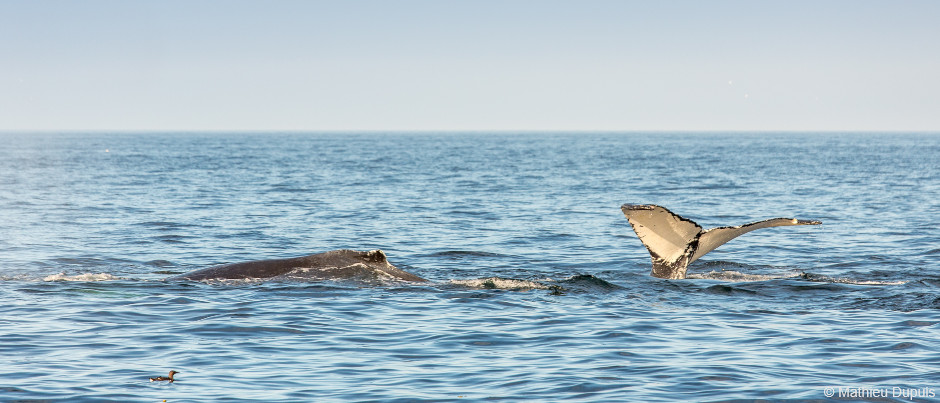 To help you prepare for your whale-watching experiences in our corner of the world, you may want to read these blog posts:
The Whales Online website, which is maintained by the Group for Research and Education on Marine Mammals (GREMM), also contains a wealth of information.
If you're in Tadoussac, you must visit the Marine Mammal Interpretation Centre (CIMM), a perfect place to go on a gloomy day or to complement your sea outing.
Does the idea of seeing whales make you want to explore Eastern Québec in the fall even more?
Many thanks to Marie-Ève Muller from the GREMM for her valuable collaboration in writing this blog post.
If you liked this article, you might also like...