The

Québec maritime Blog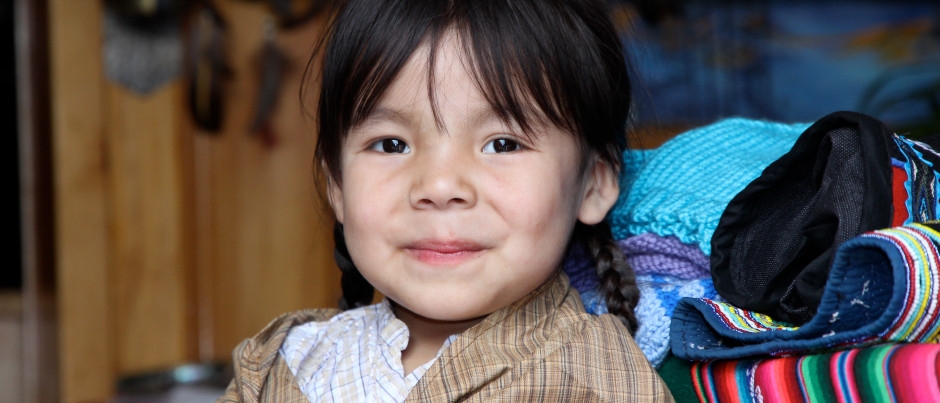 First Nations People in Côte-Nord: Meet the Innu
When you visit the immense territory of Côte-Nord, on the north shore of the St. Lawrence, you'll notice that many place names have an exotic ring. This is because they derive from Innu-aimun, the language spoken by the Innu people. (Innu means "human being" in Innu-aimun; these First Nations people are not to be confused with the Inuit.) Eight of the nine Innu communities in Québec are found in Côte-Nord.
Tadoussac
To reach Côte-Nord from Québec City, you'll cross the Saguenay Fjord, derived from Saki-nip ("where water flows out" or "water source"), to the village of Tadoussac, which was called Totouskak ("bosom") by the Innu, referring to the two round hills to the west of the village. While you're there, be sure to visit the Chauvin Trading Post, a replica of Canada's first fur-trading post, established here in 1600. First Nations people and Europeans met here to trade. A stay in Tadoussac is also the perfect opportunity to watch whales in the Saguenay–St. Lawrence Marine Park. Want to discover the flavours of Côte-Nord? Head to La Galouïne Inn & Restaurant, where First Nations chef Martin Brisson prepares dishes using ingredients from the boreal region, including wild spices and herbs, berries, forest products and seafood.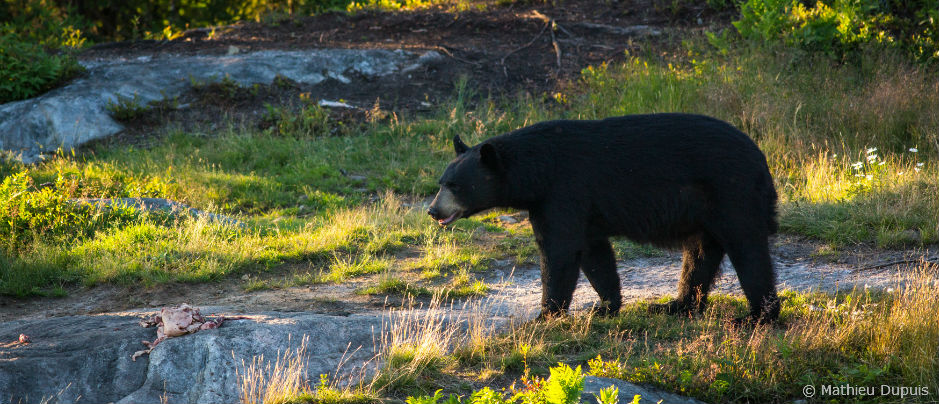 As you continue your journey east on the Whale Route along the St. Lawrence, you'll arrive at Les Escoumins, derived from iskomin (meaning "where there are many seeds" or "there are fruits and seeds"); the name could also be a variation of the Mi'gmaq term eskumunaak (meaning "lookout place"). Meet the Essipit community (from Etshipi, meaning "river of shells") and participate in a guided activity to observe black bears, which are traditionally associated with Innu culture.
Baie-Comeau and the surrounding area
Next, you'll encounter the community of Pessamit (meaning "where there are leeches, lampreys or sea eels"), just before Baie-Comeau. If you happen to visit in August, you can participate in the traditional powwow that takes place here.
Côte-Nord has many rivers with names derived from Innu-aimun words. For example, the name of the tumultuous Manicouagan River comes from Menukuanistuk Shipu (meaning "river of the cup"). Today, the river supplies the Manic-2 and Manic-5 hydroelectric power plants; at Manic-5, you can visit the Daniel-Johnson Dam, the largest multiple-arch-and-buttress dam in the world. Take part in fascinating guided tours to discover these giants of civil engineering!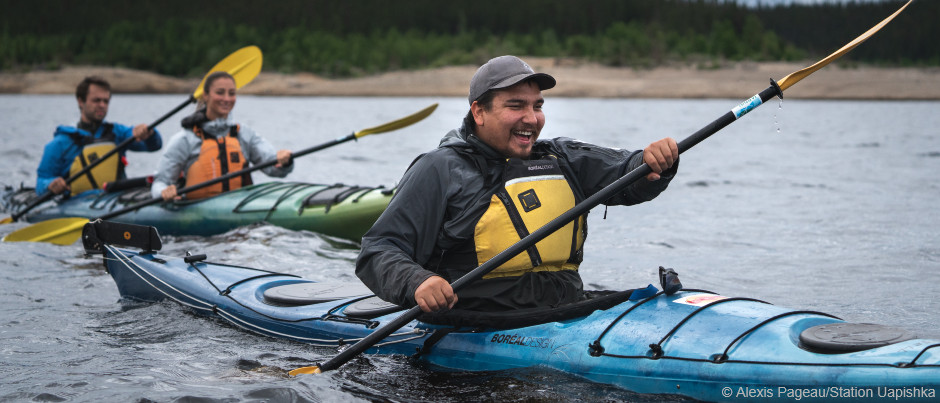 Further north on Route 389, you'll reach the Uapishka Mountains ("always snowy rocky peaks"), which are found on the ancestral territory of the Innu. Immerse yourself in this culture at Station Uapishka, where you can take advantage of a package that includes an introduction to rabaska canoeing, a traditional meal and a night in a shaputuan (a large tent).
Sept-Îles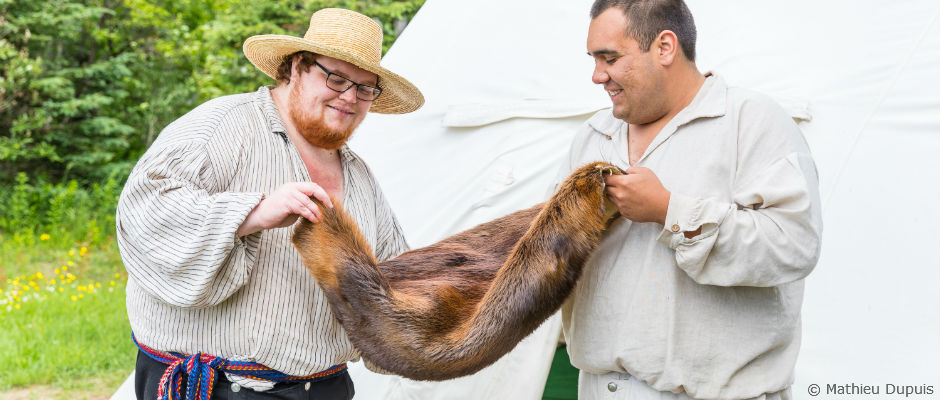 The trade that occurred between the Innu and Euro-Canadian communities in the 19th century had a profound impact on these two peoples, both culturally and commercially. Immerse yourself in this era with guides in period costume at the Vieux-Poste de Sept-Îles, where you can discover daily life in a fur-trading post via a trading counter, interactive exhibitions and a reconstructed Innu encampment. Nearby are the communities of Uashat (which means "the bay") and Maliotenam (also known as Mani-utenam, which means "Mary's village"); both are governed by the same band council. Take advantage of your visit to this area to discover the Shaputuan Museum, which aims to preserve and promote Innu culture.
Minganie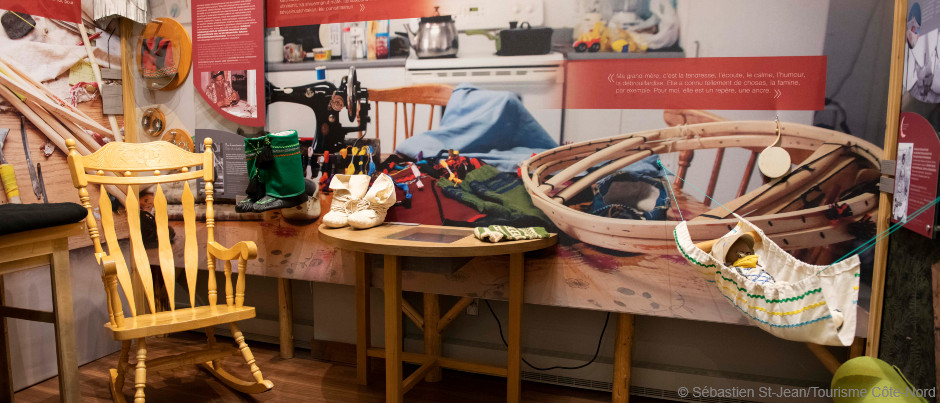 After driving nearly 200 km (120 mi.) further east, you'll reach the community of Ekuanitshit ("where things run aground"), where you can visit the Maison de la Culture Innue (Innu Cultural Centre) to learn a wealth of information about this culture, hear Innu-aimun spoken and chanted, and watch skilled First Nations artisans at work.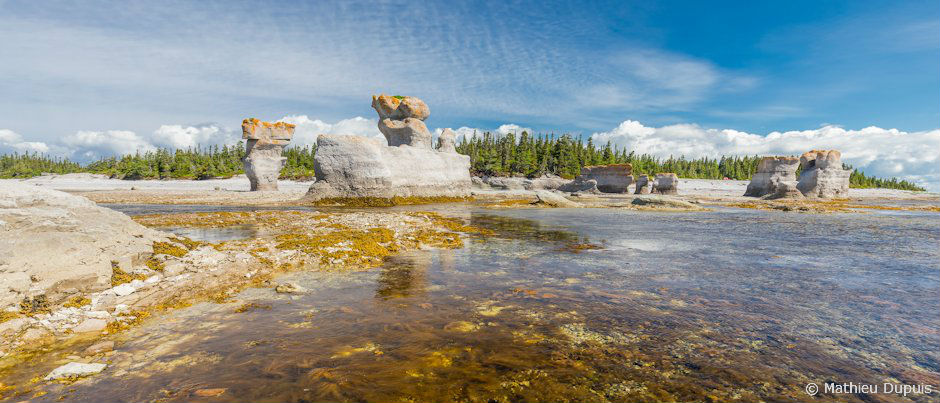 In Mingan (from the Innu-aimun word maikan, meaning "timber wolf"), don't miss the opportunity to follow in the footsteps of the Innu and discover the mysterious monoliths in the Mingan Archipelago National Park Reserve, including the famous Lady of Niapiskau (meaning "rock point").
Off Havre-Saint-Pierre is Anticosti Island, which is called Notiskuan by the Innu, meaning "where bears are hunted" and Natigôsteg by the Mi'gmaq, meaning "forward land." Considered an exceptional natural and cultural territory, this island is now home to about 115,000 white-tailed deer.
The road to Kegaska (derived from tshakashekau, which means "mountain with a steep slope at the peak") will take you through the villages of Aguanish (from akwan, meaning "shelter," and ish, meaning "small") and Natashquan, where the community of Nutashkuan is located ("where one hunts for bear").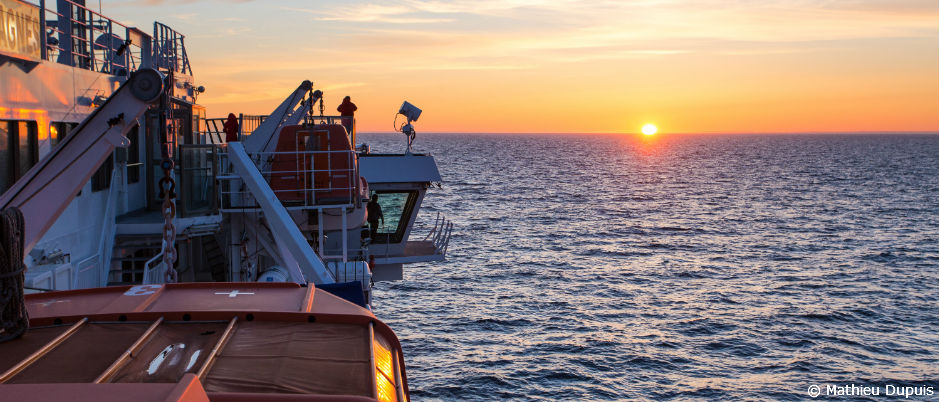 At the end of Route 138, board the Bella Desgagnés to continue your journey eastward along the Lower North Shore all the way to Blanc-Sablon. You'll get a chance to visit the communities of Unamen Shipu (meaning "ochre river"), La Romaine and Pakuashipi (also known as Pakua Shipu, meaning "river with sandbanks"). Residents of this last community still practise traditional Innu activities such as hunting, trapping, fishing and making handcrafted items.
Your visit to Côte-Nord will reveal many secrets about the Innu people and their incredibly rich culture.
---
The Innu (once called Montagnais) are an Algonquian-speaking people living along the north shore of the St. Lawrence (in Côte-Nord); their language, Innu-aimun, is part of the Cree language group and is unrelated to neighbouring Inuit languages.
Please note that the translations of terms from First Nations languages found in this blog post are based on a variety of sources and that other translations or interpretations may exist. Much of the information in this post comes from the Commission de la toponymie du Québec website (in French only). Some information was also provided by the Nametau Innu website.
If you liked this article, you might also like...