The

Québec maritime Blog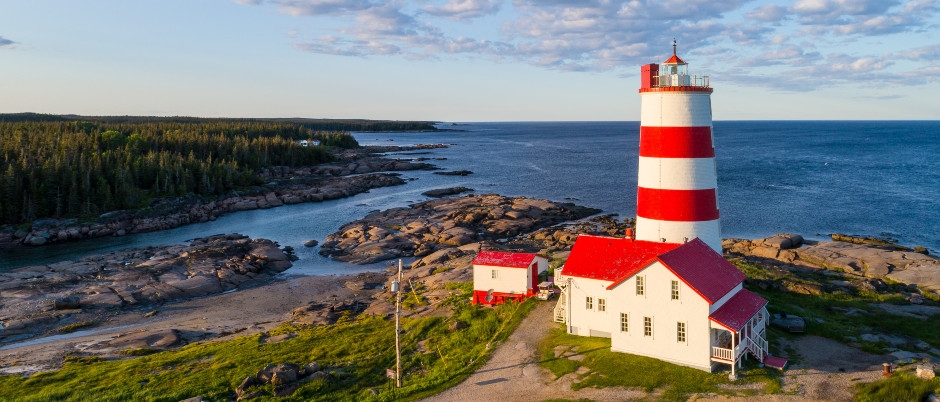 Pointe-des-Monts Lighthouse
Mathieu Dupuis
Côte-Nord: A Dream Destination!
Vast and wild, the region of Côte-Nord, in Québec, is sure to awaken your spirit of adventure! The many unique treasures found here will pique your curiosity and make you dream of travel. Before setting off to discover this destination, find out more about the region's distinctive features.
Geography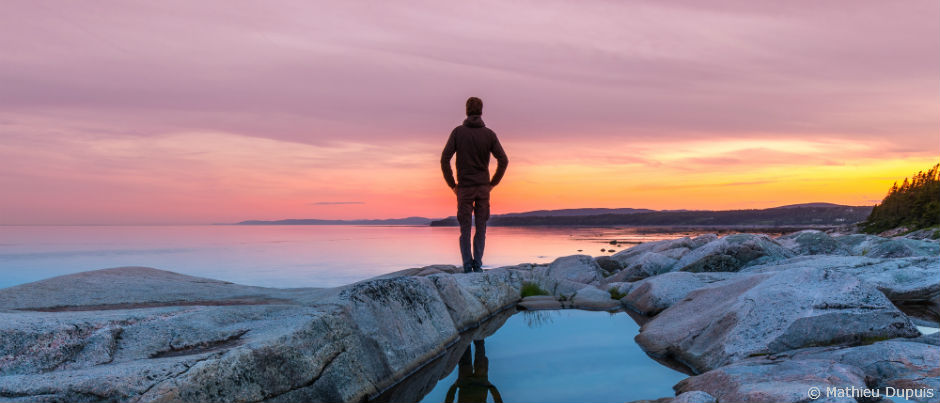 On a map of the province of Québec, the immense territory of Côte-Nord is hard to miss: it's bordered by the St. Lawrence to the south, by the regions of Charlevoix and Saguenay–Lac-Saint-Jean to the west, and by Labrador to the north and east. To get there, you can take a ferry from Bas-Saint-Laurent or Gaspésie or fly to the region and rent a car for the duration of your stay.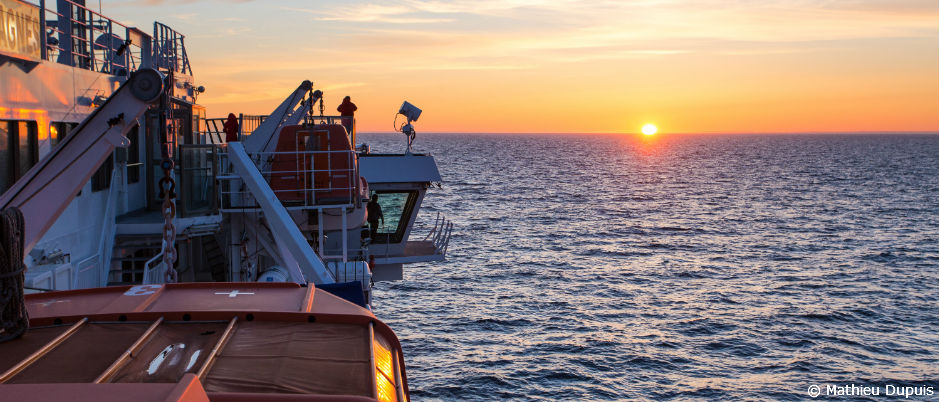 There are two main roads you can drive to discover the attractions of this region. The most well-known is Route 138, also known as the Whale Route, which runs along the coast for 1250 km (775 mi.) from Tadoussac all the way to Blanc-Sablon. Route 138 will take you through many picturesque villages until it ends at Kegaska. You can then hop onto the Bella Desgagnés, a supply ship serving Anticosti Island and the villages of the Lower North Shore, and continue on your journey as far as Blanc-Sablon. In the winter, the Route Blanche (White Trail) appears, allowing snowmobilers to travel between communities in the Lower North Shore.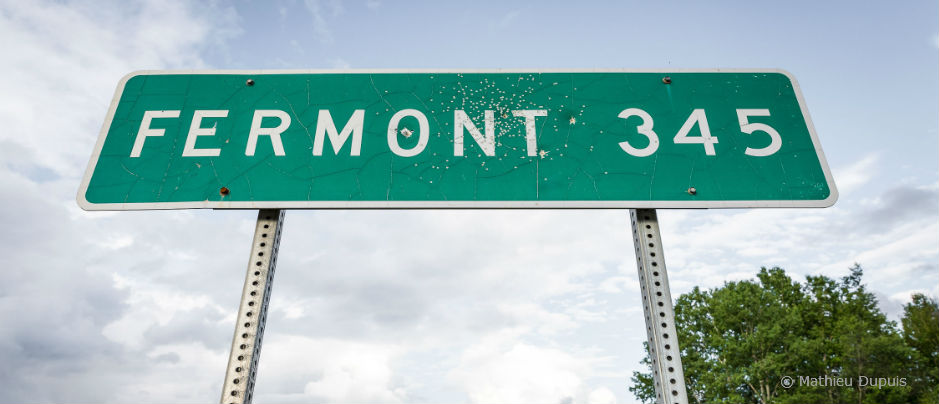 A whole other world is accessible to you via Route 389, which starts in Baie-Comeau and goes north all the way to Fermont, on the Labrador border. From there, you can drive across Labrador and then westward along the St. Lawrence on what is called the Trans-Québec–Labrador Loop, a 2385-km (1480-mi.) drive that also includes several days of boat travel.
Landscapes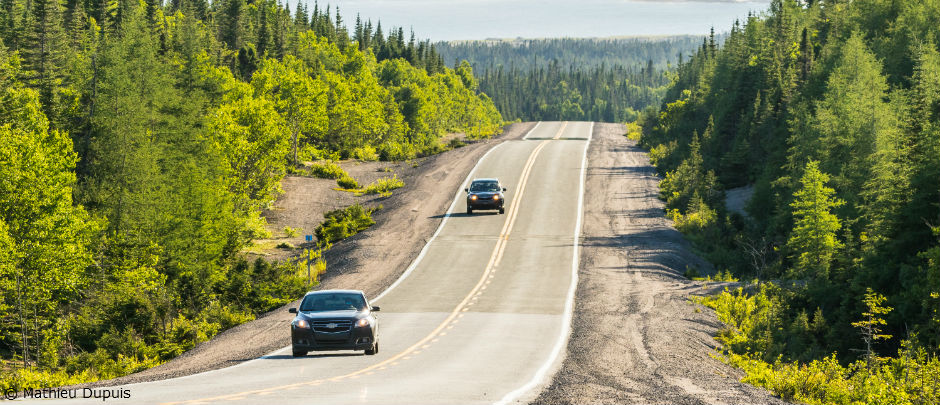 As Côte-Nord is an immense territory, this region is home to several ecosystems and various types of scenery. For example, the forest, which covers 103,000 km2 (40,000 sq. mi.) of land, transforms into taiga as you drive north.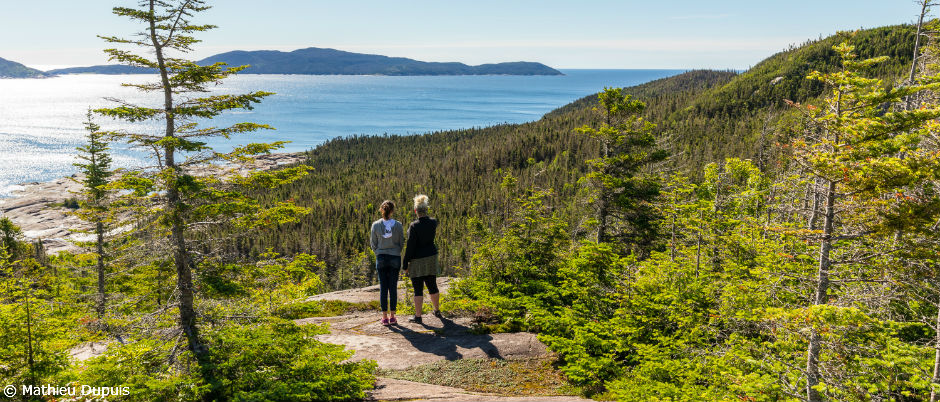 The region's coastal areas provide magnificent views of the Estuary and Gulf of St. Lawrence as well as of many islands, which you can admire from fine-sand beaches or rocks polished by the sea. Countless lakes, rivers and waterfalls are also found in Côte-Nord, making this region a popular destination for anglers.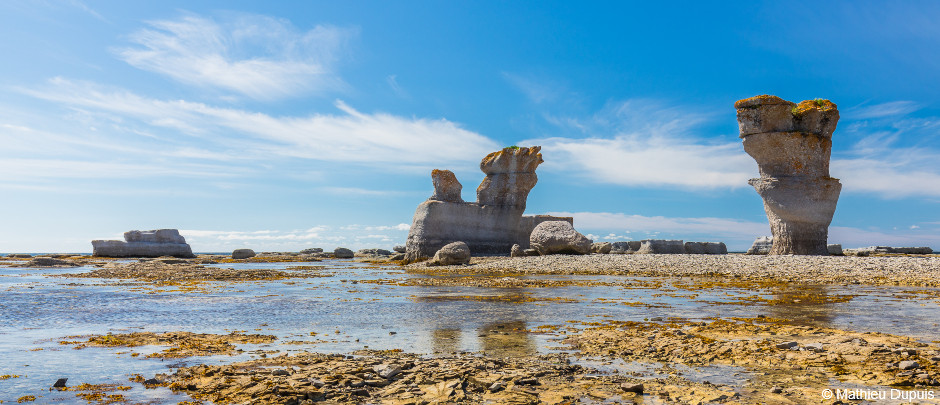 Impressive limestone monoliths can be admired in the Mingan Archipelago National Park Reserve. These giant geological formations have been sculpted by the wind and sea into sometimes surprising shapes!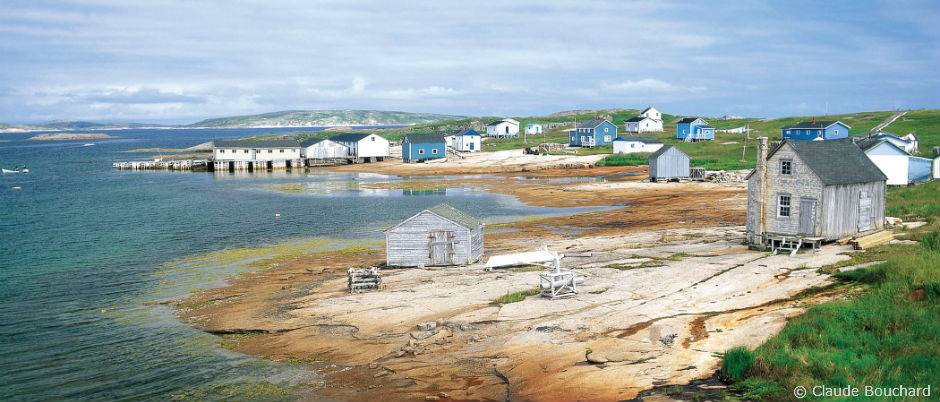 Côte-Nord is also home to many charming villages. Tadoussac offers a picture-perfect setting that includes one of the most beautiful bays in the world and the majestic Saguenay Fjord, which is 100 km (60 mi.) long and 2 to 3 km (1 to 2 mi.) wide. The Lower North Shore offers a complete change of scenery, with picturesque hamlets of small colourful houses by the sea as well as wooden walkways and scenic wharves.
History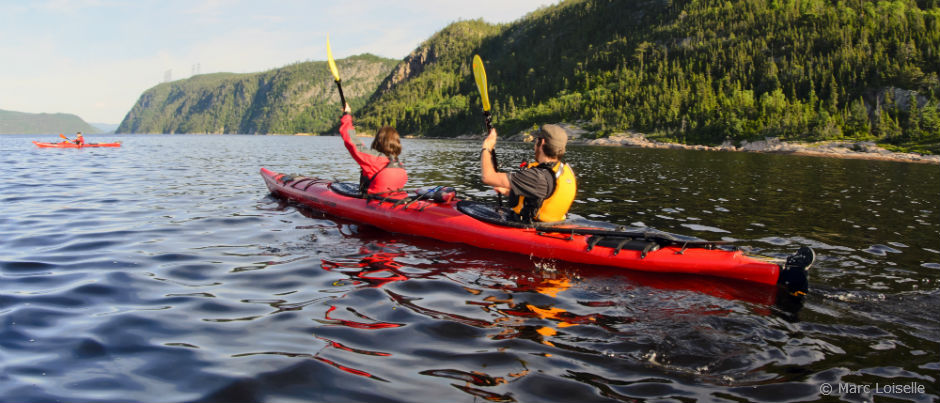 Côte-Nord has a significant geological history that has shaped the land. For example, while exploring Parc national du Fjord-du-Saguenay, you can admire from different angles a glacial valley that was flooded by the sea 175 million years ago. Receding glaciers also left their mark on the Manicouagan-Uapishka World Biosphere Reserve, a site recognized by UNESCO. It was here, about 214 million years ago, that an asteroid with a diameter of about 8 km (5 mi.) struck the Earth, forming the Manicouagan impact crater, which is nicknamed the "Eye of Québec."
Thanks to the 1400 archaeological sites found throughout Côte-Nord, evidence of human presence on this territory dates back 9000 years! The Innu are the descendants of the first peoples who occupied this region. Their contact with Europeans goes back to 1600, at the time of the founding of Tadoussac, the first French settlement in North America. Given the village's ideal geographical location, it quickly became a fishing post as well as the hub of the fur trade. Many places today bear witness to these exchanges between Innu and Europeans, and First Nations culture is reflected throughout the territory in place names, traditional dishes, rituals, crafts, etc.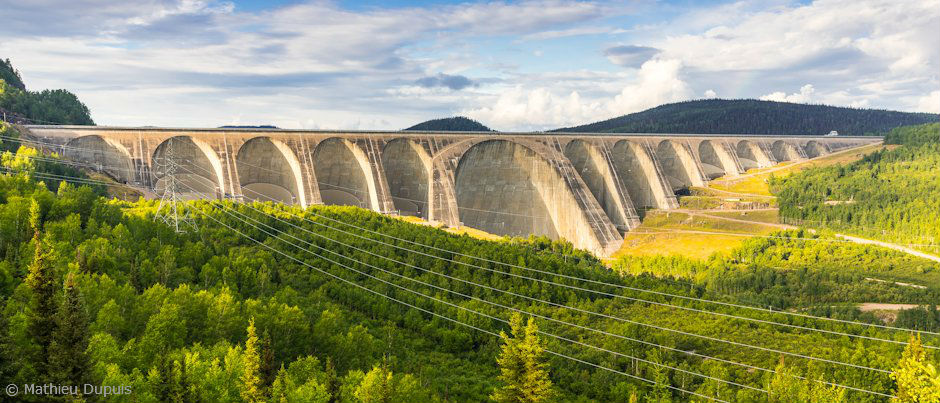 Over the years, small groups of Acadians, English, Irish, Scottish, Jersey Islanders and French Canadians settled in what is now Côte-Nord. The economy of the last century revolved around mining, forestry, hydroelectricity, hunting and fishing, all of which created jobs and attracted many new residents, especially from south of the St. Lawrence and other parts of Québec. The region's industrial heritage is fascinating to discover, with the presence of major hydroelectric dams such as Manic-5, the largest multiple-arch-and-buttress dam ever built.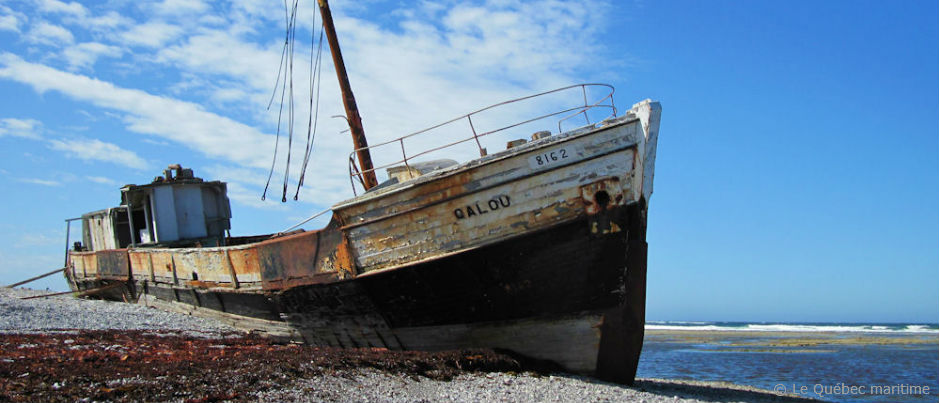 The region's maritime heritage is also worth discovering and includes both lighthouses and shipwrecks. In fact, Anticosti has been nicknamed the "Graveyard of the Gulf" because over 400 ships have foundered here! Fishing has greatly contributed to the development of the region and has had an impact on the lives of residents as well as on landscapes and local architecture. You can see this for yourself in Natashquan at Les Galets, a cluster of small red and white buildings that were once used to store dried and salted fish as well as fishing gear.
Wildlife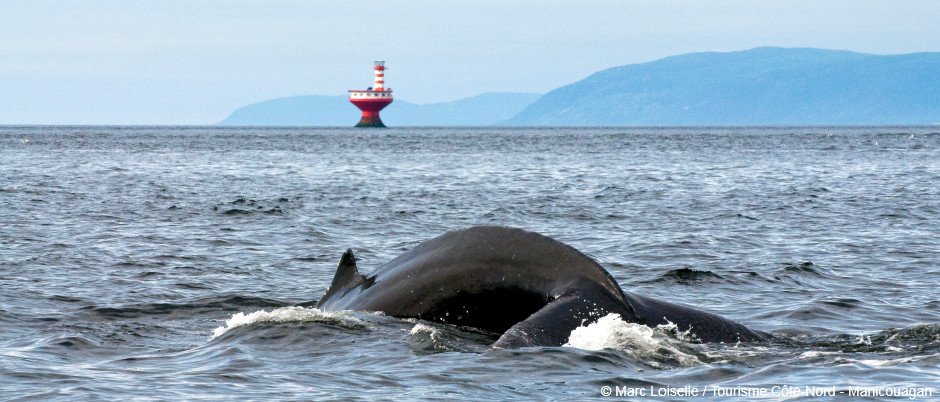 Thanks to the Saguenay–St. Lawrence Marine Park, Côte-Nord is recognized as one of the best places in the world to see whales. Up to 13 different species (including blue whales, the largest animals on the planet!) frequent the waters of the park to feed on fish and plankton. In addition, 25 land-based observation sites and several excursions and cruises provide opportunities to see these captivating and unforgettable marine mammals.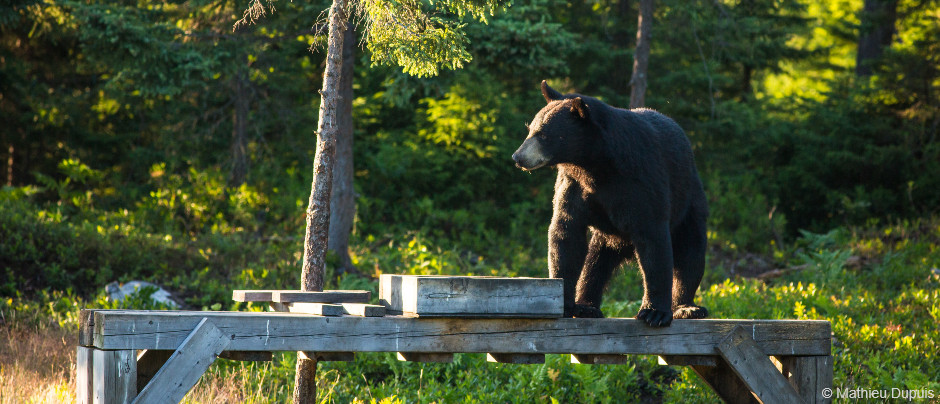 In the forests of Côte-Nord, you can observe black bears, which are traditionally associated with Innu culture. Guided activities give you the opportunity to watch these fascinating animals in their natural environment in complete safety.
Your chances of encountering white-tailed deer on Anticosti Island are very high, since over 100,000 of them are found on this territory of 8000 km2 (3000 sq. mi.)—while the island is home to only about 240 people! This species was first introduced to Anticosti in 1896 by Henri Menier, a chocolate baron who owned the island at the time.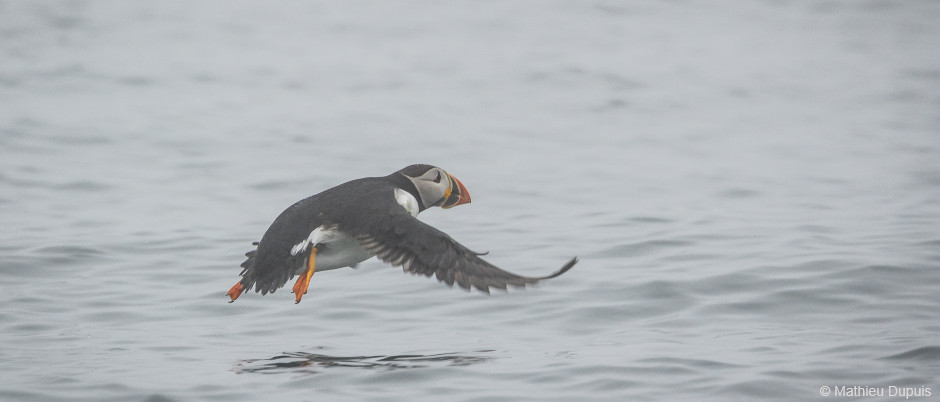 Côte-Nord is also home to many birds: over 380 species have been identified in this region. In the fall, the north shore of the St. Lawrence becomes one of the most important migration corridors in northeastern North America. As for the iconic Atlantic puffins, they are mainly found in the Mingan Archipelago National Park Reserve. Nicknamed "sea parrots," these funny-looking birds are easy to spot with their large colourful beaks and clumsy movements.
Regional flavours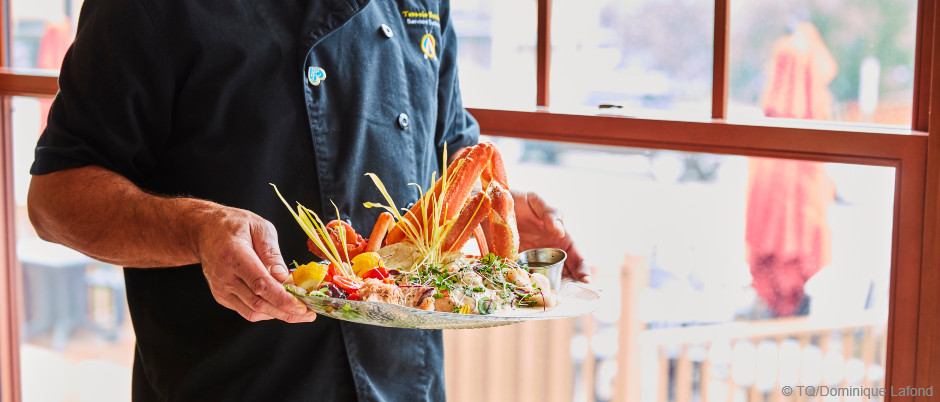 Since Côte-Nord is a coastal region, local cuisine features lots of fish and seafood. Among the region's specialties are snow crab, northern shrimp, halibut, mussels and sea urchins.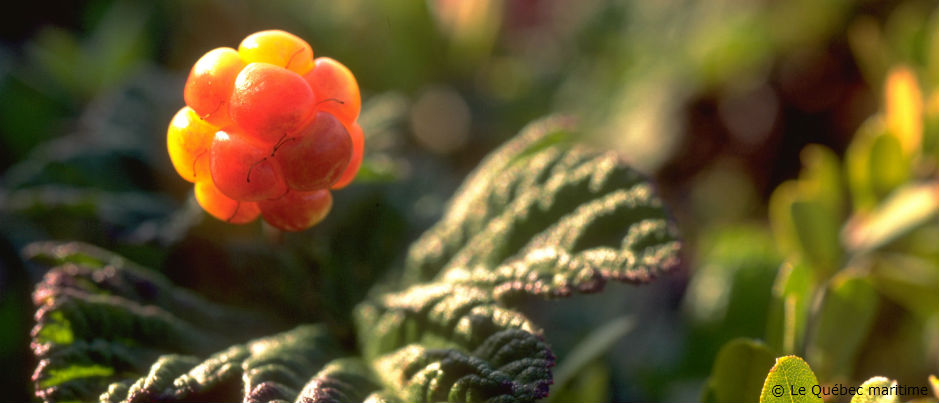 The boreal forest also contributes to local dishes, starting with cloudberries, which look like golden yellow raspberries and have an exotic sweet and tart flavour. They can be eaten on their own or made into marinades, jellies, sauces, chutneys, etc. Other wild berries such as lingonberries, gooseberries and crowberries are also picked in Côte-Nord.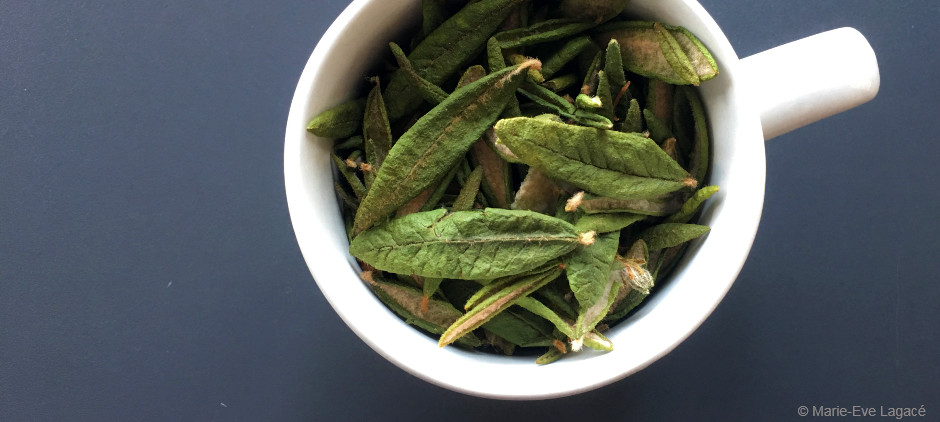 Originally used by First Nations people for its medicinal properties, Labrador tea is well known today and can be used in a variety of ways: as an infusion, in marinades and even in desserts!
All these ingredients are featured on the menus of the region's best restaurants and they also inspire the recipes used by the microbreweries and distilleries that have established themselves in the region in recent years.
A few quick facts
Area: over 240,000 km2 (93,000 sq. mi.), which is about the size of the state of Michigan
Languages spoken: mainly French, although there are a few small English-speaking areas (such as on the Lower North Shore); in First Nations communities, Innu-aimun is also spoken (and appears on some road signs)
Population: under 95,000
Time zone: Eastern Standard Time (EST), as is true for most of Québec, except for the Lower North Shore, which uses Atlantic Standard Time (AST) year-round
The wide-open spaces of Côte-Nord offer so many other treasures to discover as well as plenty of thrilling opportunities for adventure. A trip to this region is one you'll remember for a lifetime!
If you liked this article, you might also like...