The

Québec maritime Blog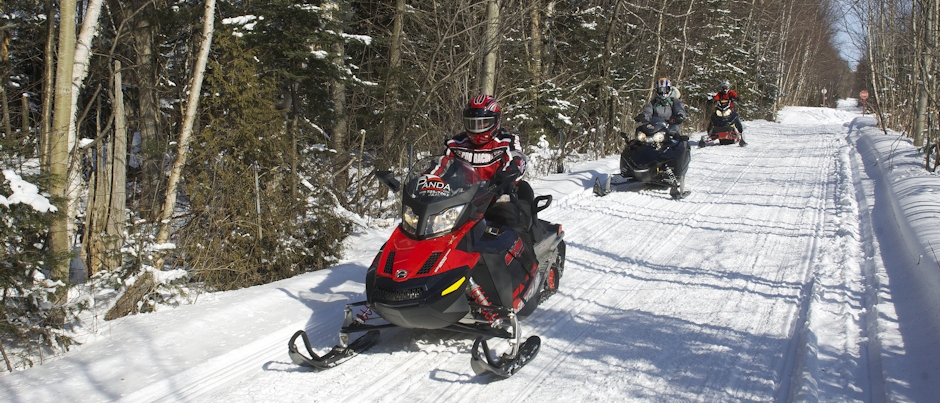 The Bas-Saint-Laurent snowmobile trails
Studio du Ruisseau
Interview with a Snowmobiler: Stephen Janaitis on Bas-Saint-Laurent
When Stephen Janaitis contacted our offices concerning a recent trip to the Bas-Saint-Laurent region, we asked him if he would tell us a bit about it to help fellow snowmobilers prepare their trip.
Le Québec maritime (LQM): You have snowmobiled in Bas-Saint-Laurent. Have you visited the region more than once? What keeps you coming back?
Stephen Janaitis: Yes. We come back because of its location between the Gaspésie and the Chaudière-Appalaches regions.
LQM: Were you familiar with the region before touring it by snowmobile? If not, how did you learn about it?
S.J.: No. We learned about it at snowmobile related shows in the fall.
LQM: Which trail(s) did you ride in Bas-Saint-Laurent?
S.J.: We rode the #5, #565, #544, #571, #548, #85 and #35
Check out the Kamouraska Tour, the Témiscouata Tour and the Notre-Dame Tour to see the different possibilities in the area.
LQM: In your opinion, how did the Bas-Saint-Laurent region compare to other regions in Québec?
S.J.: I liked it better than Mauricie, Québec, Eastern Townships, & Chaudière-Appalaches.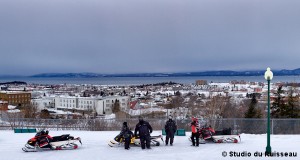 One of the spot to see the great view on the St. Lawrence and Rivière-du-Loup
LQM: Did you fall in love with any of the towns or villages you passed through, or with certain sections of the trails, etc.?
S.J.: I particularly liked Rivière-du-Loup & Trois-Pistoles
LQM: Which area has the most beautiful landscapes?
S.J.: St. Antonin [Accessible through TQ5 riding towards Témiscouata from Rivière-du-Loup]
LQM: Have you snowmobiled in Gaspésie or Côte-Nord before? What did you like about those?
S.J.: Gaspésie is the most scenic & Côte-Nord the most remote. Both have coastal views.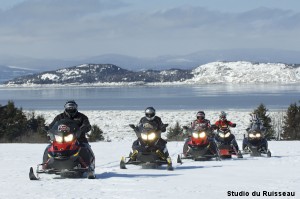 LQM: Is Bas-Saint-Laurent comparable to other regions in Canada or the United States? Which one(s)?
S.J. Yes, it compares to the Maine coast.
Wrapping up . . .
LQM: How many kilometres do you travel by snowmobile each year?
S.J.: I ride about 5300 kilometres.
LQM: What is the model of your snowmobile?
S.J. Yamaha Vector LTX
If you liked this article, you might also like...