The

Québec maritime Blog
Watch these animals in their natural habitat
Mathieu Dupuis
Observing Black Bears in Eastern Québec
Black bears can be found in nearly every corner of the maritime regions of Québec. Encounters are rare, but if you do see a bear while you're hiking, it's recommended to back away from it and make noise to alert it to your presence. The best way to observe bears in complete safety is to take part in an organized bear-watching activity.
Located along the Saguenay Fjord in Côte-Nord, the Ferme 5 Étoiles Holiday Resort is a great place to observe wildlife, particularly black bears. Accompanied by a guide, watch this animal up close in a safe and natural environment. You can also see many other species of animals at this family farm, including moose, wolves, cougars, bison and white-tailed deer.
Located only 8 km (5 mi.) from Tadoussac, Essipit offers you a unique opportunity to observe black bears, which are traditionally associated with Innu culture. An experienced guide will take you to a safe shelter to watch these animals in their natural habitat. Learn surprising facts about this fascinating species as well as age-old Innu beliefs.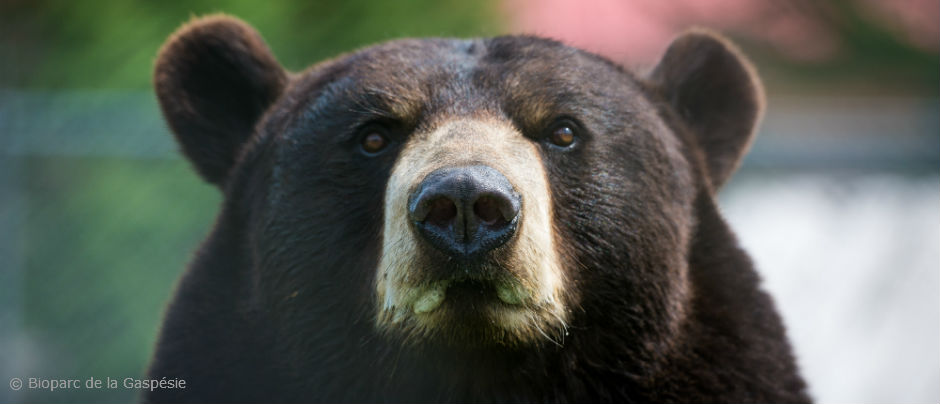 The Bioparc de la Gaspésie in Bonaventure is another interesting place to visit to learn more about black bears. A boardwalk has been built specifically to provide visitors with a unique viewpoint from which to observe these large carnivores. The Bioparc is also a great place for the whole family to discover some 40 animal species that are indigenous to Gaspésie, including harbour seals, caribou, moose, white-tailed deer and several species of birds of prey and seabirds. And if you prefer insects to mammals, you'll be happy to spend some time at the insectarium, with its impressive collection of living insects.
Regardless of which observation activity you participate in, you will be impressed by the strength and agility of black bears. And who knows, you may even be lucky enough to see bear cubs!
If you liked this article, you might also like...