The

Québec maritime Blog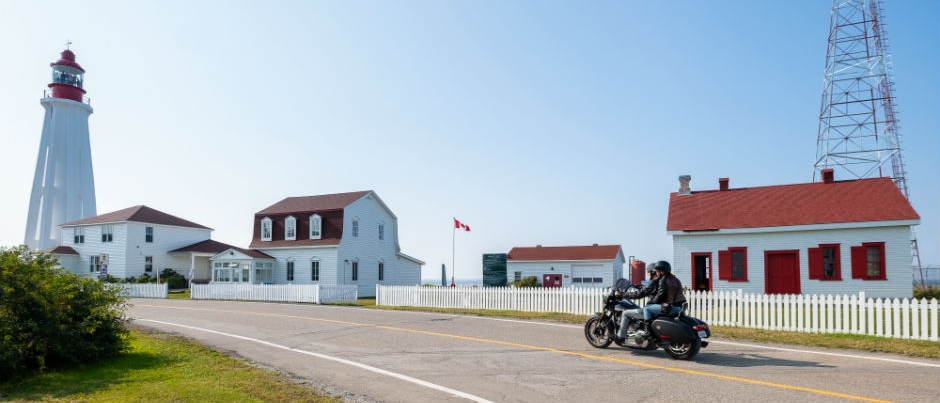 Rimouski
Nadeau Julien, créateurs de contenu
Official Tourist Routes in Our Regions: Follow the Blue Signs!
Are you planning a road trip in the maritime regions of Québec? Do you know that Québec has official tourist routes you can explore to discover specific themes while enjoying a multitude of services along the way?
Created to showcase local attractions and picturesque scenery, the tourist routes of Québec will take you on scenic roads off the main highways. Québec has 18 official tourist routes, which run along the St. Lawrence or through the countryside and are clearly indicated with blue road signs.
Official tourist routes in Eastern Québec
There are four official tourist routes in Eastern Québec, three in Bas-Saint-Laurent and one in Côte-Nord. Here is a brief description of each of them.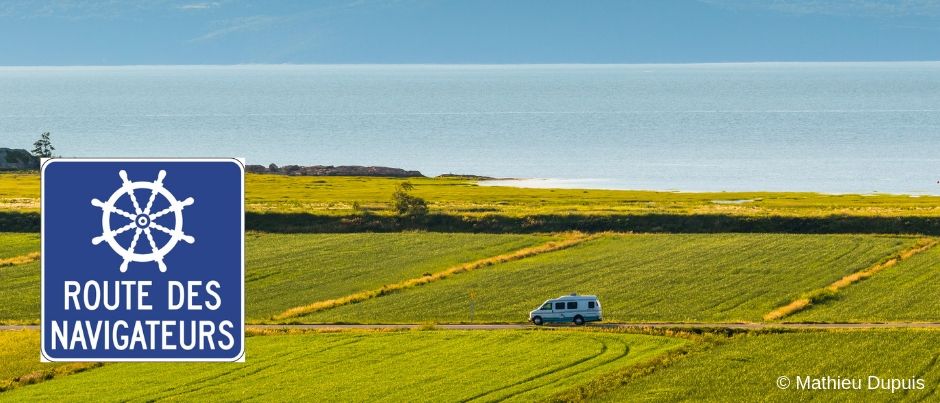 The Navigators' Route takes you along the St. Lawrence River on Route 132, first through the regions of Centre-du-Québec and Chaudière-Appalaches and then across Bas-Saint-Laurent, from La Pocatière to Sainte-Luce. Stop in the many rest areas along the way to admire the majestic St. Lawrence.
What to see or do along this tourist route: whale-watching excursions, lighthouses, islands in the St. Lawrence, Parc national du Bic, picturesque villages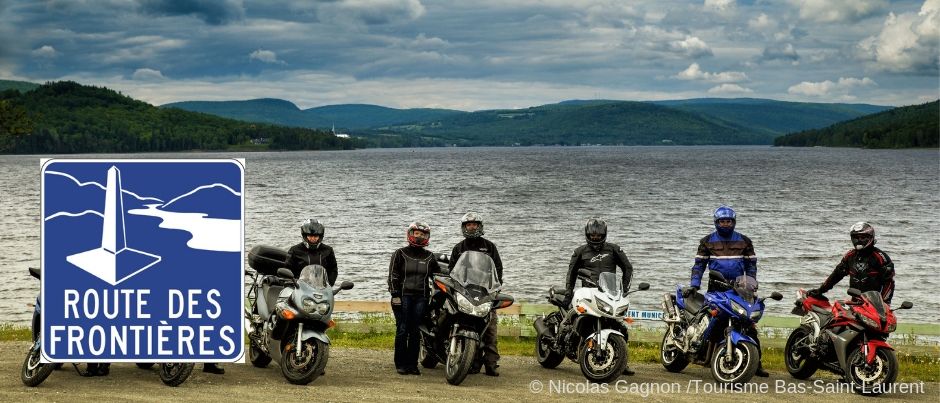 Stretching from Saint-André-de-Kamouraska to Saint-Jean-de-la-Lande on Route 289, the Border Route will take you along the border of the province of Québec through picturesque scenery featuring farmland, forests and lakes.
What to see or do along this tourist route: Lake Pohénégamook and the many activities it offers, magnificent rivers, interpretive panels that highlight key moments in this border territory's history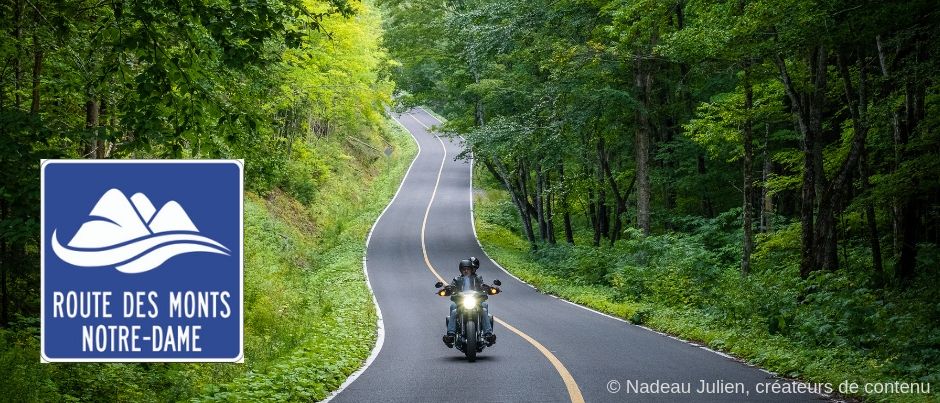 Running from Saint-Luce to Saint-Jean-de-la-Lande, this route will take you through the Notre-Dame Mountains via scenic segments of routes 298, 234, 232, 296 and 295.
What to see or do along this tourist route: the beach in Sainte-Luce (the perfect place to go for a stroll), an old-growth forest (where you can also spend the night in a log inn), a canyon you can cross via the highest suspension footbridge in the province, a centre that commemorates protests against forced government relocations in the 1970s, Parc national du Lac-Témiscouata, a maple economuseum that produces fine alcoholic beverages and more!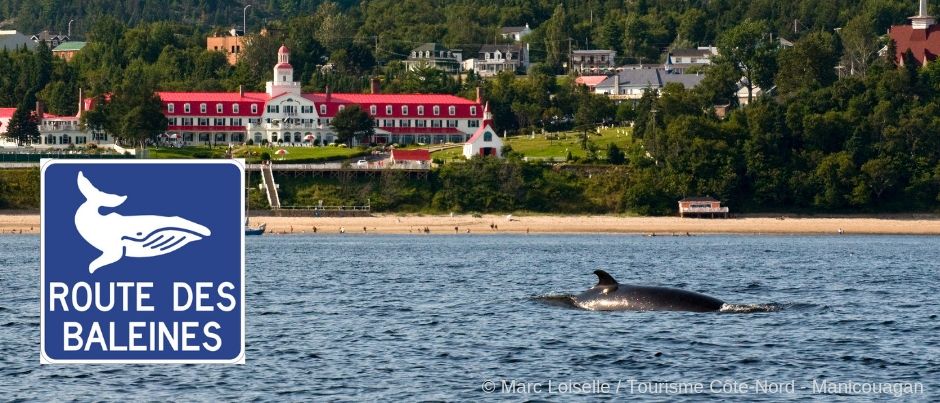 The Whale Route follows Route 138 from Tadoussac all the way to Kegaska, through a vast region that is known as one of the best places in the world to observe marine mammals. To continue your adventure beyond the end of the road, you can board the Bella Desgagnés cargo ship and set off to explore the Lower North Shore!
What to see or do along this tourist route: whale watching (obviously!) on land or by boat, 4 national parks, hiking along the Saguenay Fjord, bird watching, spectacular dams, archipelagoes shaped by the sea

Which of these tourist routes will you explore during your next vacation in the maritime regions of Québec?
If you liked this article, you might also like...