The

Québec maritime Blog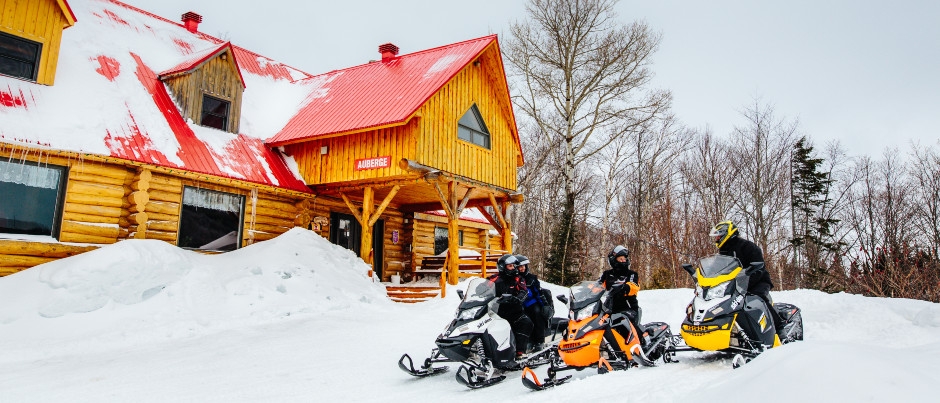 Domaine Valga
5Mphotographie
Plan Your Stops in the Snowmobile Clubhouses of Eastern Québec
The regions of Eastern Québec are renowned for their breathtaking scenery, heavy snowfall and excellent trail conditions, but did you know that they also are also dotted with snowmobile clubs, which are popular places for snowmobilers to stop?
If you're an experienced snowmobiler who is used to long-distance expeditions, you know how important it is to plan stops along the way to warm up, grab a bite to eat, refuel and/or sleep.
You can locate the various snowmobile clubs and see what services they offer on regional snowmobile trail maps. However, given the current COVID-19 situation, please check before your departure whether the snowmobile clubs on your route are open, under what conditions and if they still offer the same services.
For more information, contact the snowmobile clubs in each region directly:
Happy snowmobile season and drive safely!