The

Québec maritime Blog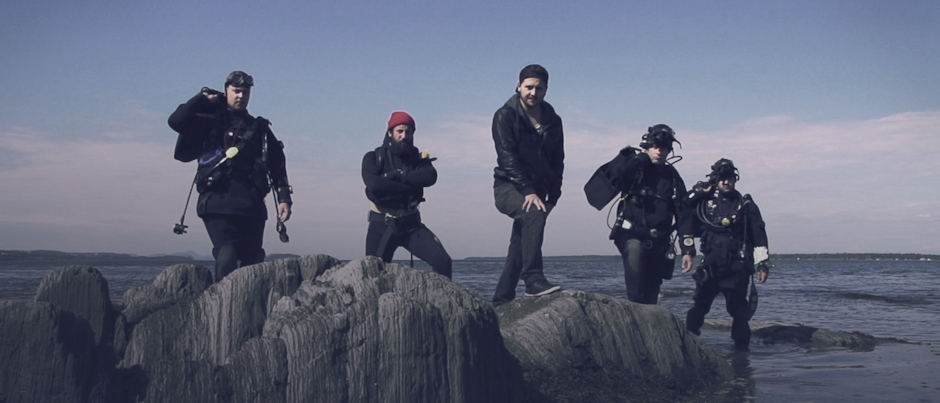 Samuel Côté: Shipwreck Hunter of the St. Lawrence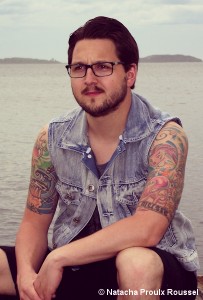 "I was pretty much born with my feet in the St. Lawrence," says shipwreck hunter Samuel Côté. A resident of Rimouski, in the Bas-Saint-Laurent region, he spent his childhood along the banks of the St. Lawrence near his family's cottage in Grand-Métis, which is in Gaspésie, some 40 km (25 mi.) further east. "One day, I heard that a ship was at the bottom of the water not far away—this was the SS Carolus, which was torpedoed by a German submarine during the Second World War. I was intrigued, so I did some research to figure out exactly where it was located."
This was the beginning of what may well be a lifelong passion for this 29-year-old: shipwreck hunting in the St. Lawrence Estuary and Gulf, where hundreds of vessels have sunk. The St. Lawrence is notoriously difficult to navigate, with treacherous shoals and currents and sometimes thick fog. The most famous and most tragic shipwreck in the St. Lawrence was that of the Empress of Ireland, which sank 100 years ago off Rimouski, killing 1012 people. The Pointe-au-Père Maritime Historic Site is currently commemorating this tragedy, starting on May 29, 2014, the anniversary of the sinking. Activities include a gathering of descendants of Empress of Ireland passengers; a temporary exhibition in the new Hangar 14, which will focus on life in Québec at the time of the shipwreck; a dinner and show in Rimouski with descendants of the passengers; and more.
Forgotten shipwrecks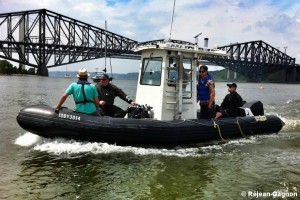 Samuel and his team of divers near the Québec Bridge
While the Empress of Ireland tragedy has not been forgotten, many others have, as if the history of what happens on land is more interesting than what is found at the bottom of the sea, muses Samuel Côté. "And yet the St. Lawrence is Québec's largest museum!" Given his enthusiasm for this subject, it's not surprising that Côté decided to train as a historian and specialized in the history of the St. Lawrence. Every year, he does detective work to find more traces of shipwrecks. "Archives are my passion," he says. "I love to discover and share what happened to ships that have sunk. Ironically, I don't dive. Instead I plunge into archives to find shipwrecks, which is like making your way through a maze. Once I've found something, I call a team of friends who are professional divers to certify my finds. We go out in a Zodiac to check out the area where I think a shipwreck is located and they dive to authenticate my discovery."
A drifting schooner
While Côté is most interested in ships that were torpedoed by German submarines during the Second World War, this doesn't stop him from researching other periods in history. His latest find, in 2013, was the Lina Gagné, a schooner built in 1920 in Cap-Chat (Gaspésie). In June 1938, the vessel collided with a British freighter in the fog off Saint-Siméon, in the Charlevoix region. The eight sailors on board were rescued by the freighter's crew. Loaded with hay, the Lina Gagné drifted east without a bow; the schooner sank while being towed by a salvage tug. With his team, Côté found the shipwreck off Saint-Barnabé Island, near Rimouski. "The schooner is well preserved," he said, "and I'd like it to stay that way." Returning to the site to document the vessel's contents and make an underwater movie is one of his priorities for the 2014 season. He and his team will then go on a tour of the shipwrecks in Gaspésie, off Cap-Chat.
Wreck hunting and more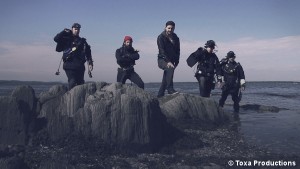 The Chasseurs d'épaves team
The young shipwreck hunter keeps busy. He gives talks, recently wrote a book (Les naufrages du Québec au XXe siècle) and is also featured in the documentary series Chasseurs d'épaves, produced by TOXA, which he also narrates. "They do show me doing research in the archives, but 80% of the time, it's an adventure!" says Côté. "The show follows my team on the boat and underwater; you'll even get to watch the discovery of the Lina Gagné schooner live!"
To follow Samuel Côté's adventures, check out his website, Le cimetière du Saint-Laurent or his Facebook page (both in French only).
For more information:
Pointe-au-Père Maritime Historic Site (Rimouski): Permanent exhibition on the Empress of Ireland, with a multimedia show about the ship's final voyage
If you liked this article, you might also like...