The

Québec maritime Blog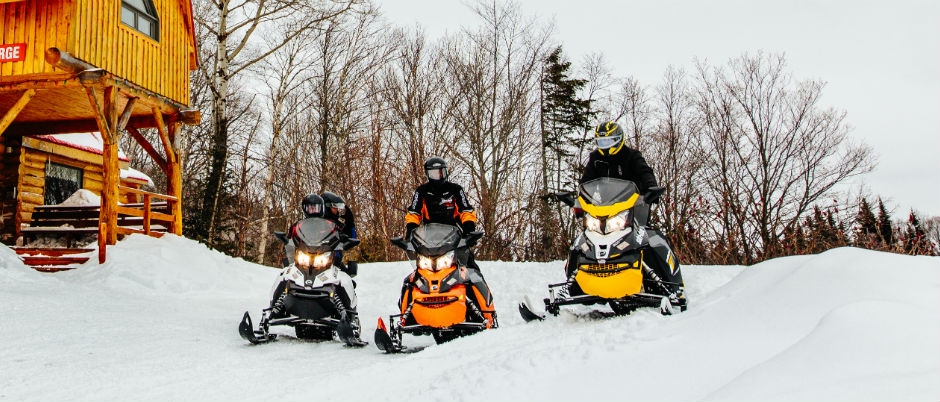 Snowmobiling in Bas-Saint-Laurent: A Glimpse of What Awaits You!
Have you considered Bas-Saint-Laurent as a destination for a snowmobile expedition in Québec? We're willing to bet this blog post will inspire you to visit this region soon! To give you the scoop on Bas-Saint-Laurent, we spoke with Denis Langevin, who's been involved in the snowmobiling community in this region for over 20 years, both as a trail patroller and an administrator at the Québec Federation of Snowmobile Clubs (FQCM), among other things.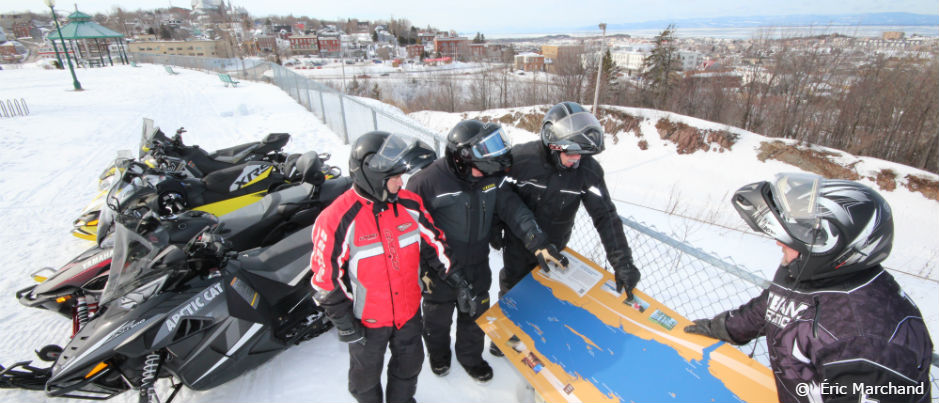 You only need to look at a map of Québec to see that the Bas-Saint-Laurent region is ideally located and easily accessible, whether you're travelling from Québec City, Maine or New Brunswick. It's also on the way to Gaspésie, but according to Denis, it's much more than that… "There are many rides to explore in the region of Bas-Saint-Laurent," he explained, "including loops of varying lengths that are perfect for day trips. It's easy to find a ride that will suit your needs!"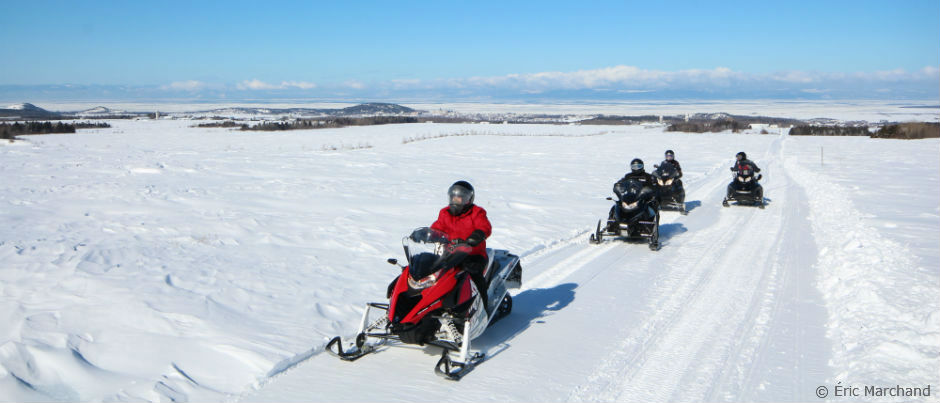 What also distinguishes the region? "Bas-Saint-Laurent is home to beautiful and varied landscapes you can explore by snowmobile! Of course, there's the St. Lawrence River: several local trails will lead you to the water, in Saint-Fabien-sur-Mer, for example, or between Kamouraska and Rivière-du-Loup, where you can spot the sea and the islands in the St. Lawrence from the trail. The region also features agricultural landscapes, with beautiful farms, as well as forested areas inland. And you can also ride through maple groves and alongside rivers… Bas-Saint-Laurent offers a wide variety of landscapes to admire!"
Another great strength of the region is the quality of its trails. Denis explained that in recent years, snowmobile clubs have worked hard as a team to coordinate the development and maintenance of the trail network in Bas-Saint-Laurent. "We have very high-quality trails, which are well surfaced, well groomed and well marked. People can easily find their way using the signs that indicate municipalities as well as what services are available such as food, lodging, gas, etc." He also told us that these services are easily accessible by snowmobile, even in downtown Rimouski and Rivière-du-Loup.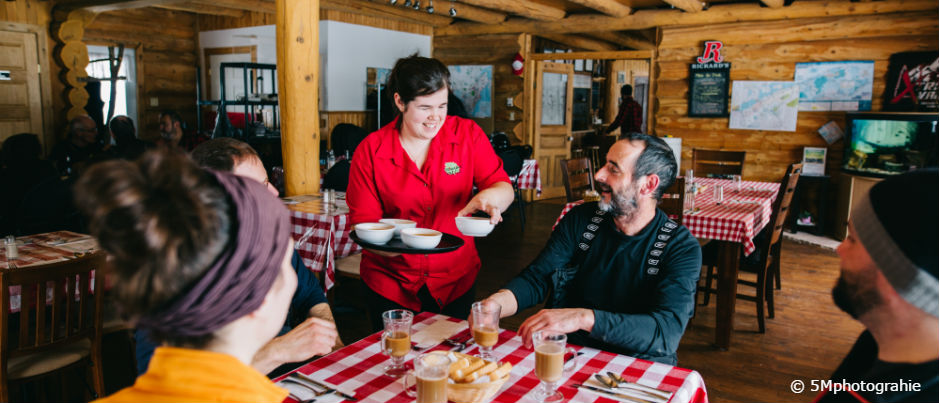 We asked Denis what he loves most about the Bas-Saint-Laurent region, and he answered without hesitation: the trails, which are well maintained every day of the week, and of course, the people you meet along the way. "When you stop in a snowmobile clubhouse, you always meet great people, who are very welcoming. Whether you just want to chat or need information, people are easy to approach. We're a friendly bunch!" said Denis.
An ideal geographical location, abundant natural snow, well-maintained trails, a warm welcome… There are so many reasons to make Bas-Saint-Laurent your next snowmobile destination! What are you waiting for? Start planning your stay today!
Useful info to help you plan your trip:
If you liked this article, you might also like...