The

Québec maritime Blog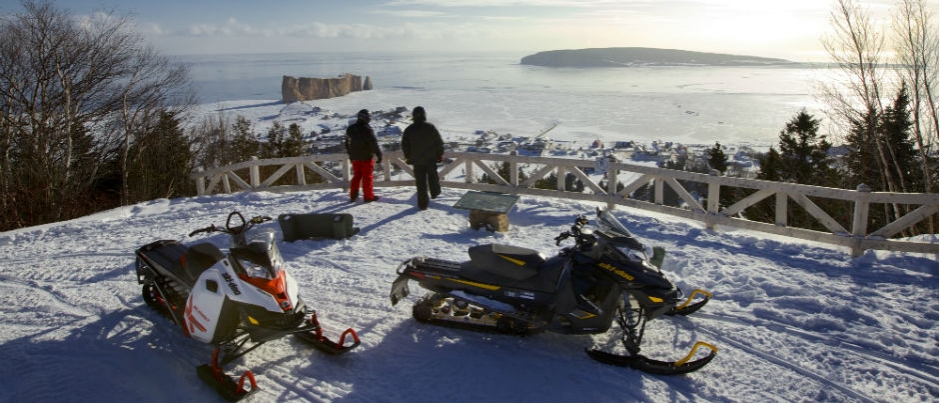 Gaspésie has easily accessible and spectacular scenery
Studio du Ruisseau
Snowmobiling in Gaspésie: 4 Stunning Panoramic Views
A dream destination for many snowmobilers, Gaspésie has everything you need and more: 3000 kilometres (1900 miles) of snowy trails, several loops to explore, not to mention easily accessible and spectacular scenery! The photos below will give you an idea of what not to miss during your next snowmobile expedition on the Gaspé Peninsula.
Percé Rock
An iconic landmark in Gaspésie, Percé Rock is as compelling in the winter as it is in the summer. You will be impressed by its sheer size (450 metres wide, 90 metres deep and 85 metres high) as well as by its huge natural arch created by the sea. To admire this mammoth rock formation, follow Trans-Québec trail #5 and then the local Percé trail to the top of Mt. Sainte-Anne. Be sure to bring your camera!
Mt. Saint-Pierre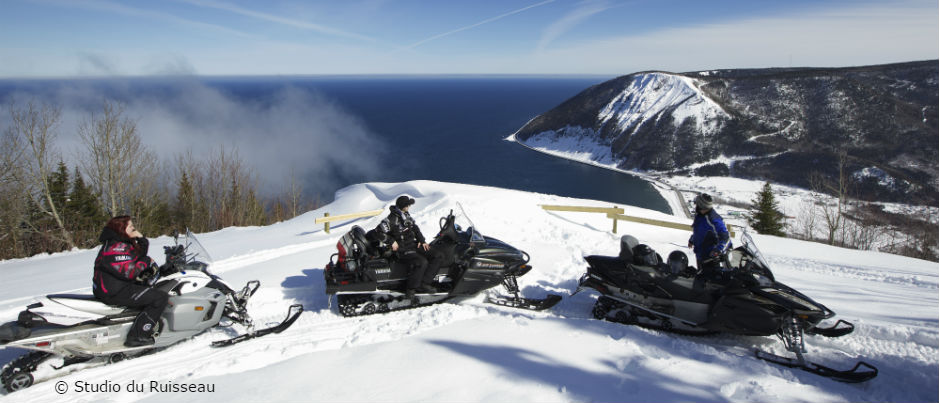 One of the most striking views in the region is from the top of Mt. Saint-Pierre. To get there, take Trans-Québec trail #5 along the northern side of the Gaspé Peninsula and follow the signs to this panoramic view. (You can also download or order the Gaspésie snowmobile trail map to find other lookouts along the way.) This is your opportunity to soak up the beauty of the St. Lawrence before you head into the vast mountains of Gaspésie.
The Chic-Choc Mountains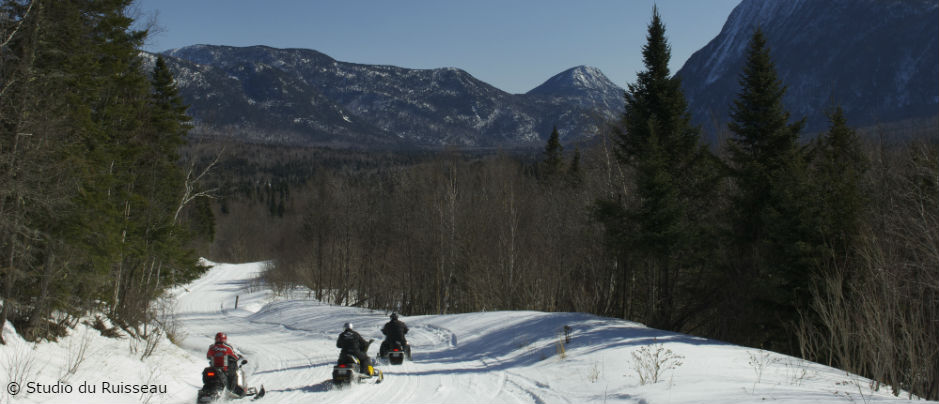 Located inland, the Chic-Chocs are an extension of the Appalachian mountain chain. Exploring the trails in these mountains covered in blankets of snow is a must for all snowmobilers! To experience the best of the Chic-Chocs, ride the Chic-Chocs – Forillon Loop, which departs from Sainte-Anne-des-Monts.
Wind turbines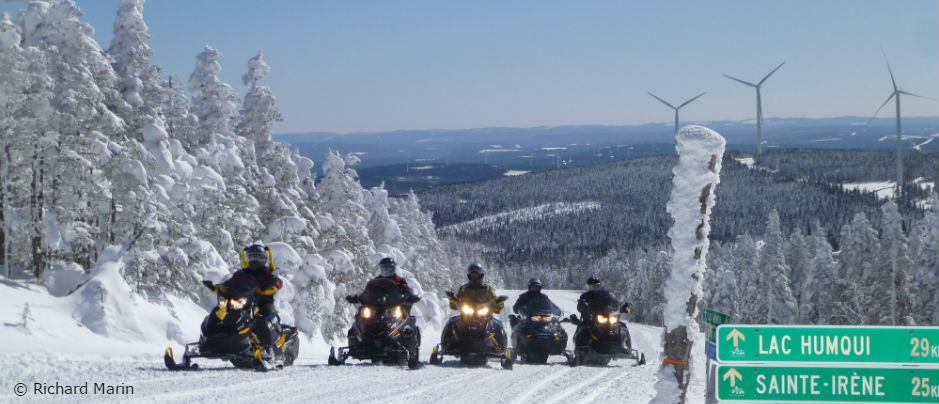 One of the characteristics of the region of Gaspésie is that certain areas are dotted with wind turbines. These huge white towers with their spinning blades are an impressive sight. Would you like to see them? They can be found in Murdochville, Cap-Chat, Matane and Carleton, among other places. You can also admire them from the top of the Saint-Pierre Mountain in La Rédemption (regional trail 587 N). From there, you can take in both the St. Lawrence and the Matapédia Valley.
Do these photos inspire you to see these sights for yourself? Start planning your next snowmobile trip to Gaspésie today!
If you liked this article, you might also like...