The

Québec maritime Blog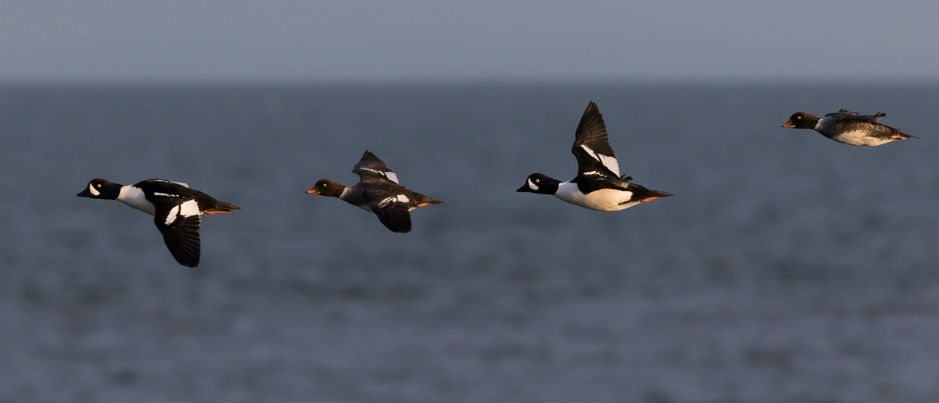 Some sites offer front-row seats to watch bird migrations
Hugues Deglaire / OOR
Watch the Spring and Fall Bird Migrations
Due to their geographical location, the maritime regions of Québec see a high concentration of various types of birds. Much to the delight of birders, some sites offer front-row seats to a spectacular wildlife phenomenon: the annual migration of raptors, passerines and seabirds. Here are some great places to go bird watching in our regions during the migratory periods in the spring and fall.
Spring in Bas-Saint-Laurent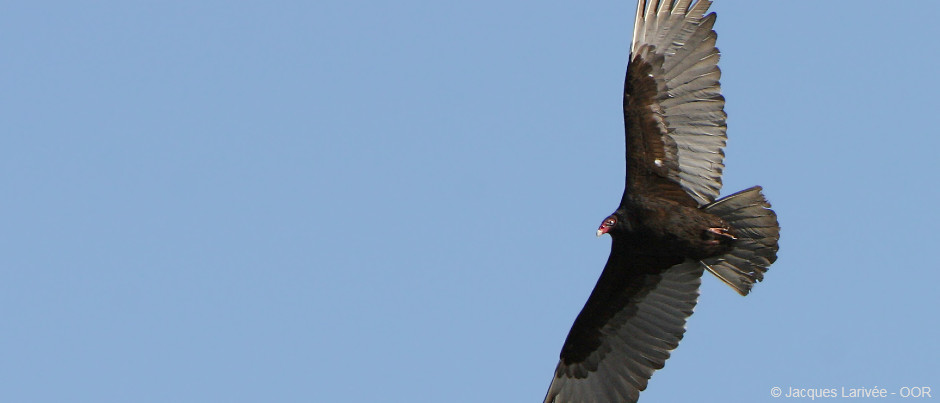 In the spring, birds flying north encounter a major obstacle: the Estuary and Gulf of St. Lawrence. They have several strategies to deal with this challenge. Birds of prey, for example, fly along the St. Lawrence Estuary in a southwesterly direction to a point where the waters are narrow enough to cross. This migration corridor happens to pass over Parc national du Bic, near the Raoul-Roy lookout. Perched 145 metres (475 feet) above sea level, this lookout offers an exceptional view over the St. Lawrence and the Bic Islands. From mid-March to late May, observers take turns enumerating migrating raptors from this location.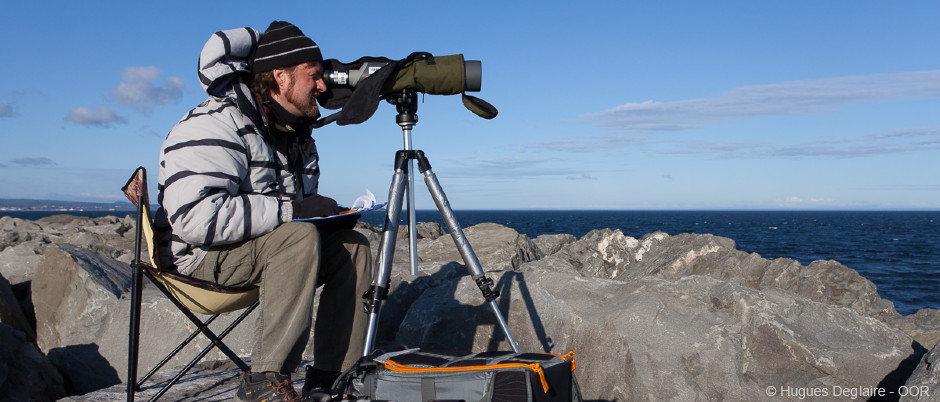 Passerines also flock along the coast in order to gather enough energy to cross the estuary. Sites such as the Littoral shoreline trail and Rocher-Blanc in Rimouski or the Cacouna sector near Rivière-du-Loup are popular places for ornithologists to watch migrating passerines. To see seabirds, the Pointe-au-Père wharf is a better location since it sticks out into the water, making it easier to watch the birds flying over the St. Lawrence.
Since so many of these exceptional bird-watching sites are concentrated around the Rimouski area, local ornithologists were inspired to create a bird observatory in 2016. Contact the person in charge if you are interested in helping with the bird count as of this spring.
Fall in Côte-Nord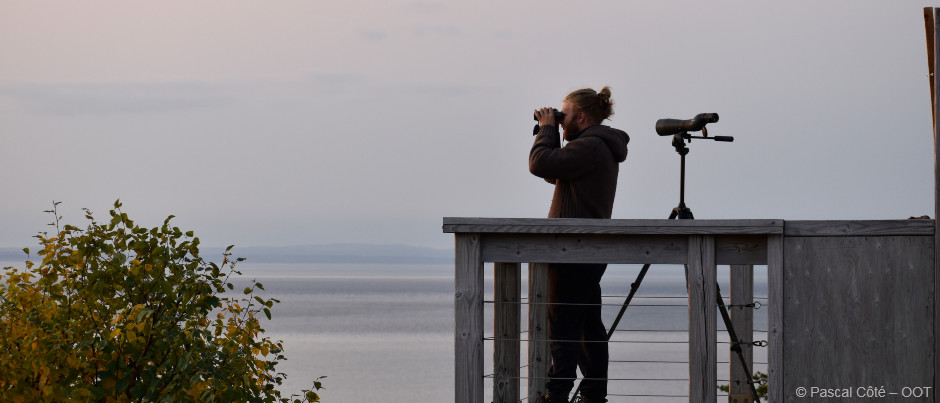 The St. Lawrence Estuary is also a natural barrier for birds heading south during their fall migration. Raptors fly southwest along the Lower North Shore and can be seen in concentrated numbers over Tadoussac where they cross the Saguenay Fjord. Thousands of raptors can thus be observed in September and October over the Tadoussac dunes.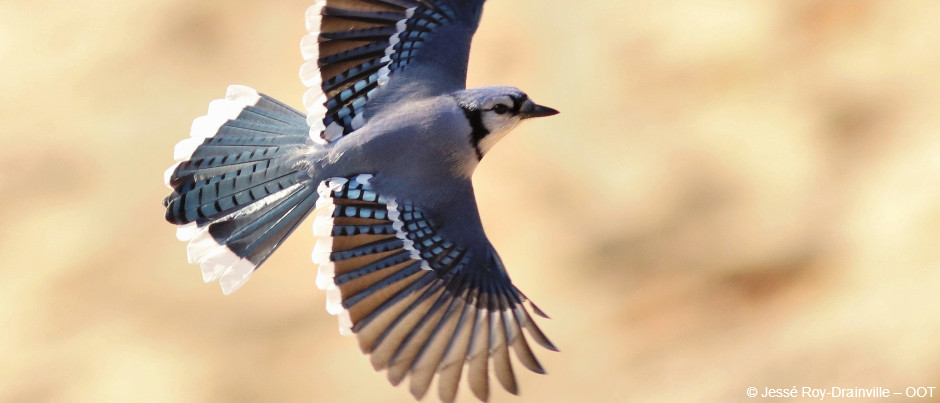 Passerines, especially boreal species such as crossbills, grosbeaks and waxwings, use the same migratory corridor and rest for various time periods before continuing their southwest migration. As a result, a banding station is located on the Tadoussac dunes, which also provides information about the migration of unusual species such as three-toed and black-backed woodpeckers or boreal and northern saw-whet owls (which migrate at night). To find out more, visit the Tadoussac Bird Observatory in the fall and be sure to participate in the Côte-Nord Migratory Bird Festival, which takes place annually in mid-September.
What birds are you hoping to see in our regions? For more information, visit our Bird Watching section and consult our bird-watching road trip itineraries.
If you liked this article, you might also like...