The

Québec maritime Blog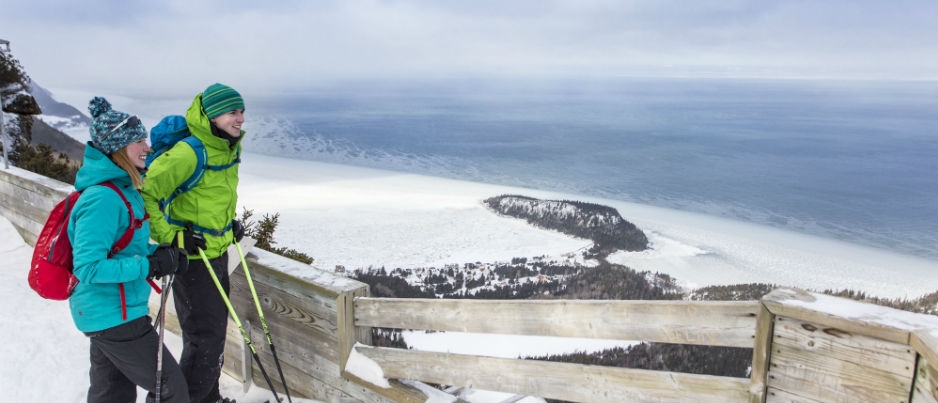 Parc national du Bic
Mathieu Dupuis / Sépaq
What to Do in Bas-Saint-Laurent in the Winter
An Interview with Jean-François Dubé
As the gateway to the maritime regions of Québec on the south shore of the St. Lawrence, Bas-Saint-Laurent is a region known for breathtaking sunsets, access to the river, fine dining and picturesque villages where relaxing spas are on the agenda. In addition to providing a perfect setting for your next vacation, Bas-Saint-Laurent offers lots of activities, even in the winter!
First known as the "kayak guy," Jean-François Dubé is a true outdoor enthusiast. Summer and winter, this hardy fellow spends most of his time outdoors. With his best friend Géo, a border collie, he travels both along the coast and inland throughout Bas-Saint-Laurent, in search of large and small adventures. A native of Rimouski, he likes to say that he lives in an environment where it's easy to escape: "When I was a kid, my father took me fishing, hunting and picking wild blueberries and hazelnuts."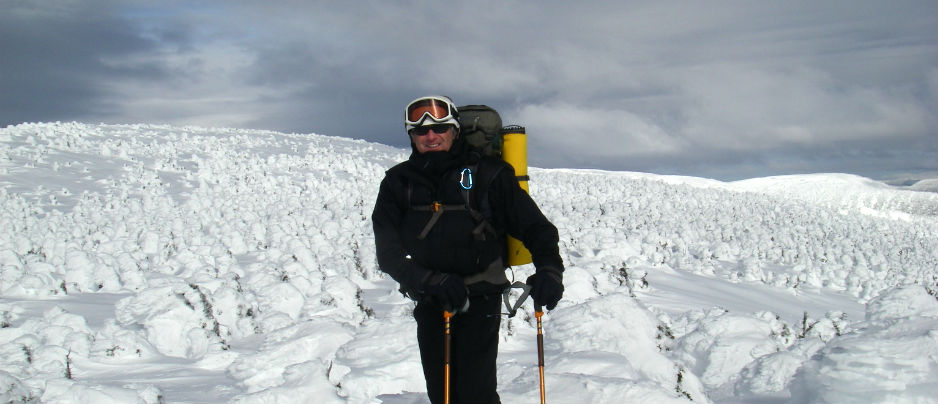 This adventurer at heart quickly made the great outdoors his way of life and quite naturally turned to adventure tourism. A true pioneer in Eastern Québec, Dubé has taught, trained and guided hundreds of people who have discovered his passion firsthand.
Today, this multi-talented coureur des bois is a kayaking, hunting and fishing guide as well as a mountain guide in the winter.
Katie Jalbert (KJ): Jean-François, what is special about your region in the winter?
Jean-François Dubé (JFD): In Bas-Saint-Laurent, we live near the sea and mountains. We have the currents, the winds and the high country bordered by the Appalachians. Bas-Saint-Laurent is a huge natural playground where the air is clean and the water is good to drink. In other words, we have a great quality of life!
KJ: What winter activities are available in Bas-Saint-Laurent?
JFD: I love Parc du Mont-Comi—I live there! It's a mecca for skiing and snowboarding. Try snowshoe skiing (also known as Hok skiing), which uses small skis (about 1 metre long) with built-in climbing skins. It's super fun!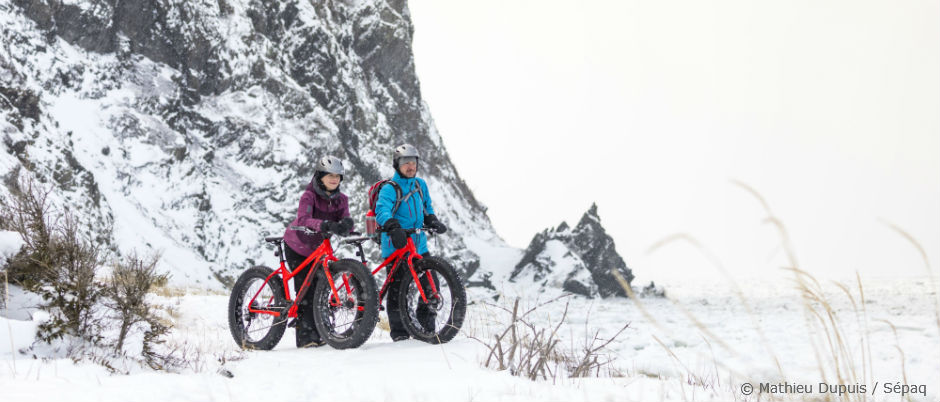 Parc national du Bic is also a great place to go snowshoeing, cross-country skiing and even fatbiking. The park also offers spectacularly beautiful views of the frozen St. Lawrence and the mountains!
Another thing to try is ice fishing on a lake. I recommend going to the Réserve faunique Duchénier, a magnificent wildlife reserve only 30 minutes south of Rimouski.
KJ: What do you recommend for those who are more adventurous?
JFD: If you want to enjoy a snowshoeing adventure for a few days in the mountains, you can explore the groomed and marked trails that make up the National Hiking Trail in Bas-Saint-Laurent. There are also rustic cabins you can stay in along the way.
You can also participate in an ice canoe race during RikiFest, which I've been involved in for several years. Once the ice is thick enough, be sure to also go for a walk on the pack ice and visit the ice-fishing smelt shacks.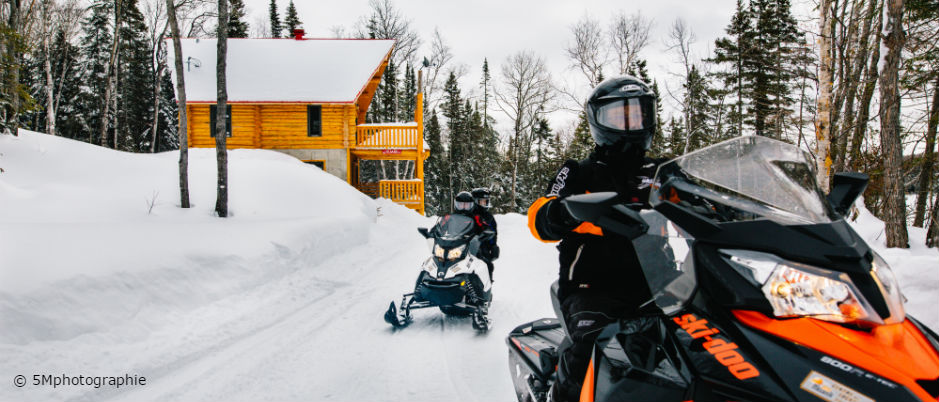 And then there's snowmobiling, which is a must in Bas-Saint-Laurent, a true paradise for snowmobilers. There are miles of trails and several snowmobile clubhouses: Saint-Eugène-de-Ladrière, Saint-Marcellin, Saint-Gabriel (and Domaine Valga, a cosy log inn that offers several winter activities). All of these locations are great places to meet people from all over the world.
KJ: As an outdoor enthusiast, what would you recommend to people who want to try out something new this winter?
JFD: To each their own Everest! Keep it simple to give yourself a chance to enjoy the activity. Are you new to winter camping? Try it first in your backyard! If you have issues with balance, use walking poles. Nature is all around us: it's important to be comfortable in the great outdoors and learn to have fun!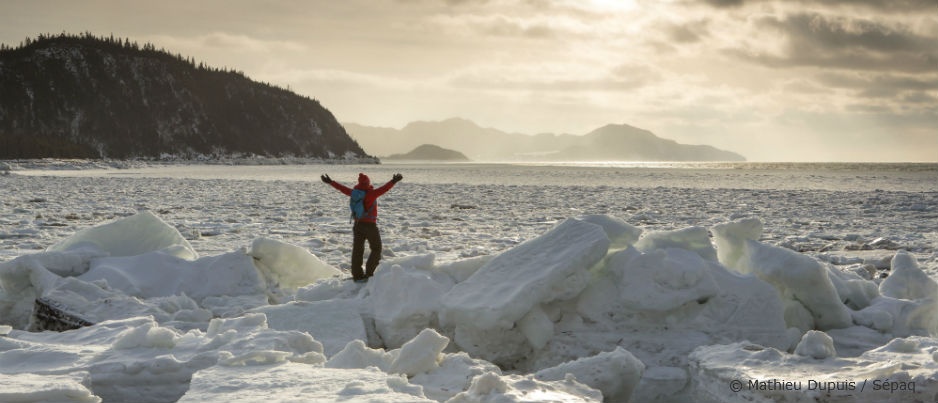 Bas-Saint-Laurent has lots to offer you in the winter! What are you waiting for to come and enjoy fresh air and wide-open spaces in this region?
If you liked this article, you might also like...