The

Québec maritime Blog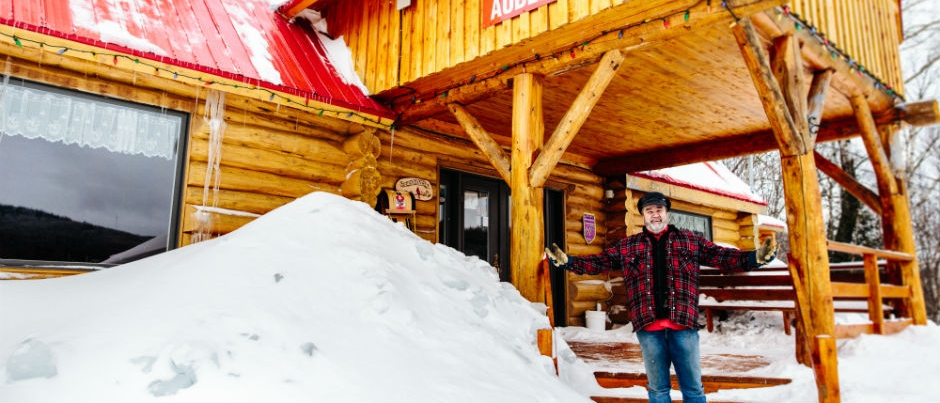 Domaine Valga
5Mphotographie
3 Good Reasons to Visit Bas-Saint-Laurent in the Winter
Whether along the coast or in the heart of a snowy forest, Bas-Saint-Laurent offers majestic and magical winter scenery at every turn. A visit during the cold season is an excellent opportunity not only to spend time in the great outdoors but also to meet friendly people and enjoy cosy comfort in the places you stay. Here are three good reasons to visit this region in the winter.
1. To experience winter fun in a national park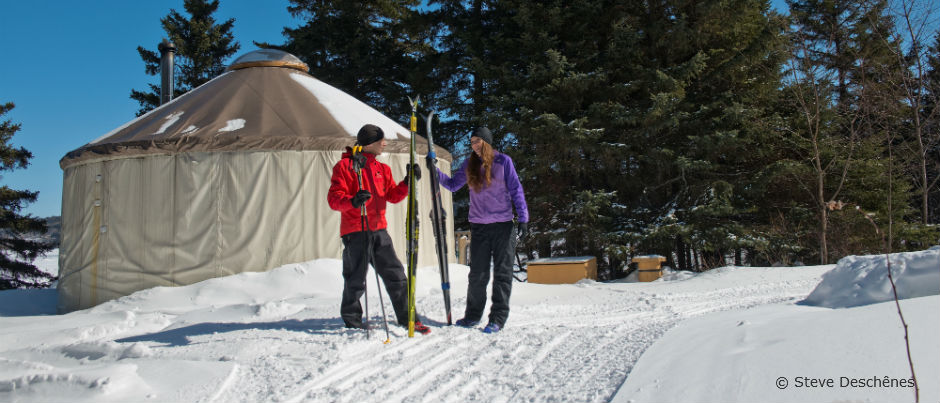 Outdoor enthusiasts will want to explore the two national parks in Bas-Saint-Laurent that are open in the winter. Located along the coast, Parc national du Bic offers many outdoor activities, including snowshoeing on 35 km (22 mi.) of trails, backcountry skiing on over 20 km (12 mi.) of ungroomed trails, cross-country skiing, kicksledding and fatbiking. Keep your eyes peeled as you may encounter white-tailed deer, hare or partridges in this park. You can also spend the night: enjoy winter camping or stay in an Echo cabin, yurt or EXP cabin. Then, head inland to visit Parc national du Lac-Témiscouata where you can explore beautiful forest landscapes. Strap on your snowshoes and head off-trail through snowy trees in this winter wonderland.
2. To explore snowmobile trails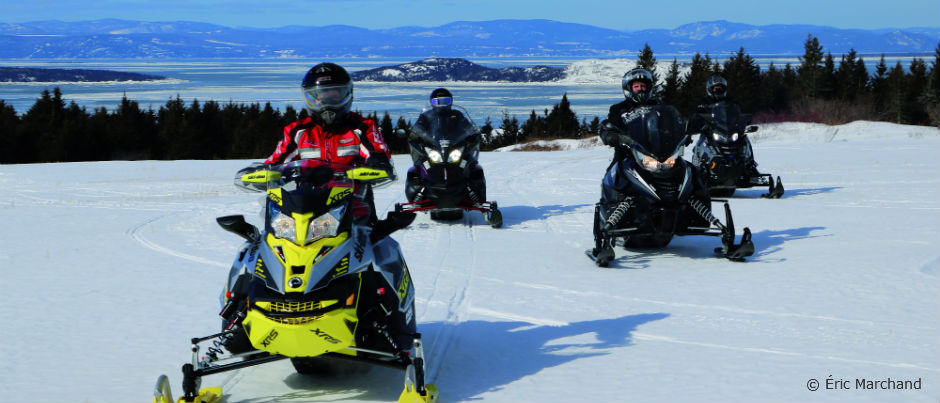 Bas-Saint-Laurent offers 1800 km (1100 mi.) of snowmobile trails, including three Trans-Québec trails (TQ5, TQ35 and TQ85), which will take you through picturesque villages and give you countless opportunities to admire the St. Lawrence and its islands. Many quality services (restaurants, gas stations, snowmobile clubhouses) and lodging options are found near the trails. Would you prefer to settle into one cosy spot for your entire stay and explore the region from there? Bas-Saint-Laurent also offers many loop rides that are perfect for this style of vacationing.
3. To enjoy a hassle-free vacation in a four-season resort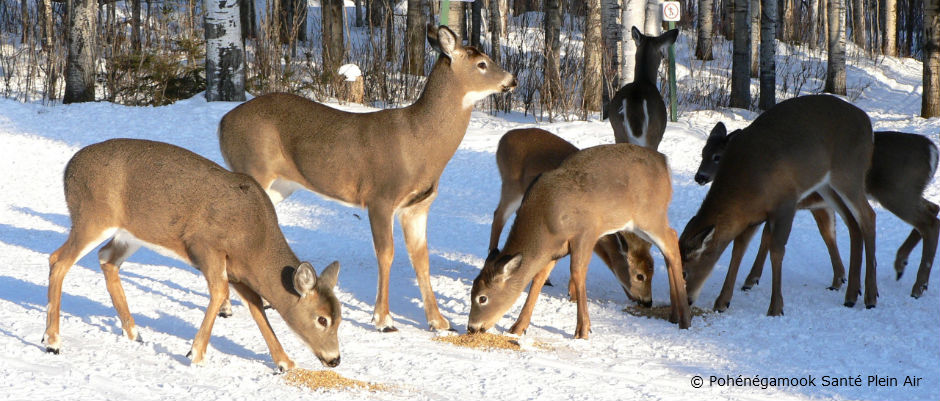 Winter is the perfect season to enjoy an all-inclusive stay in a four-season resort. In Bas-Saint-Laurent, Pohénégamook Santé Plein Air, in the Témiscouata area, offers a host of fun outdoor activities: cross-country skiing on 30 km (19 mi.) of trails, snowshoeing on over 10 km (6 mi.) of trails, ski sailing on the frozen lake, ice fishing, Nordic spa and more! The resort also has many lodging options: rooms in an inn, country homes and cottages. The area has a high deer population, so keep your eyes peeled! At the other end of the region, Domaine Valga, in Saint-Gabriel-de-Rimouski, will welcome you warmly in Eastern Québec's largest log inn. On site you can enjoy snowshoeing, guided off-trail snowmobiling or treetop trekking in the Forêt de Maître Corbeau adventure park.
Are you considering spending your winter vacation in Bas-Saint-Laurent? Start planning your stay today!