The

Québec maritime Blog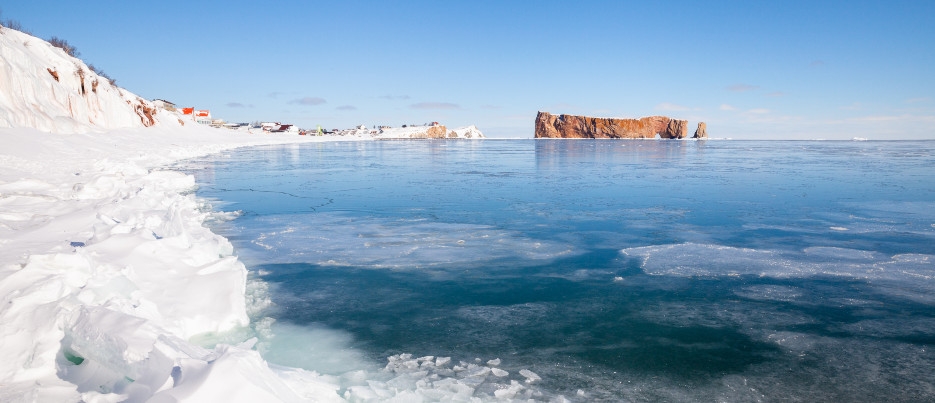 Percé Rock
Roger St-Laurent
What to See by Snowmobile in Eastern Québec: Percé Rock
An iconic landmark in Gaspésie, Percé Rock is very impressive in the winter when it's trapped in ice. Here are some information and tips to help you admire it while sitting comfortably on your snowmobile.
Some info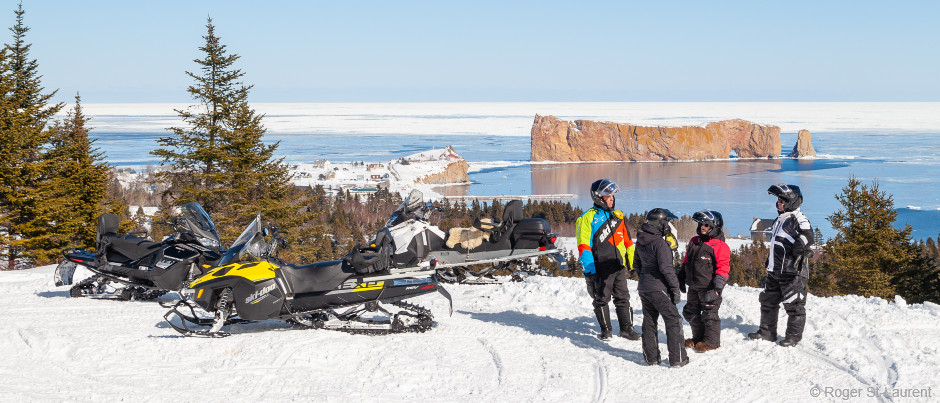 This giant limestone monolith, which is 450 metres (1475 feet) wide, 90 metres (295 feet) deep and 85 metres (280 feet) high, and weighs approximately 5 million tonnes, has fascinated people for centuries. Made famous by its arch-shaped hole carved out by the sea, Percé Rock has not always looked as it does now. Did you know it used to have more than one hole?
How to get there and where best to admire it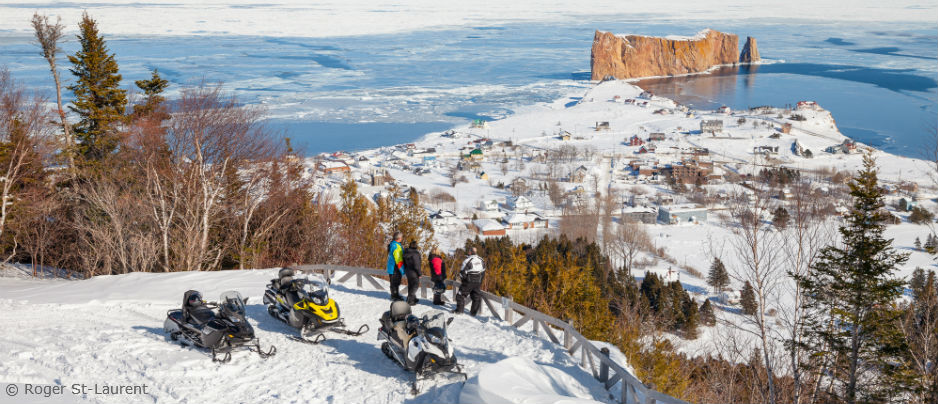 Are you a snowmobile enthusiast who would like to see Gaspésie's most famous landmark with your own eyes? To get to Percé Rock, take Trans-Québec trail #5 to the tip of the Gaspé Peninsula, then take the 18-km (11-mi.) local trail to the village of Percé. Be sure to fill up on gas in Grande-Rivière or Barachois, since the service station in Percé is usually closed in the winter.
As soon as you arrive in the village, you'll see that Percé Rock dominates the landscape—you can't miss it! While you can see it up close from the wharf, the best view is from the top of Mt. Sainte-Anne. To get there, follow the marked trail from the Percé UNESCO Global Geopark. Once you arrive at the lookout, take a moment to contemplate the scene that unfolds before your eyes: Percé Rock, of course, but also the snow-covered village, Bonaventure Island, and the sea in the distance as far as the eye can see… This is a great place to take photos including a selfie or two as you stand in front of this magnificent view!
A few tips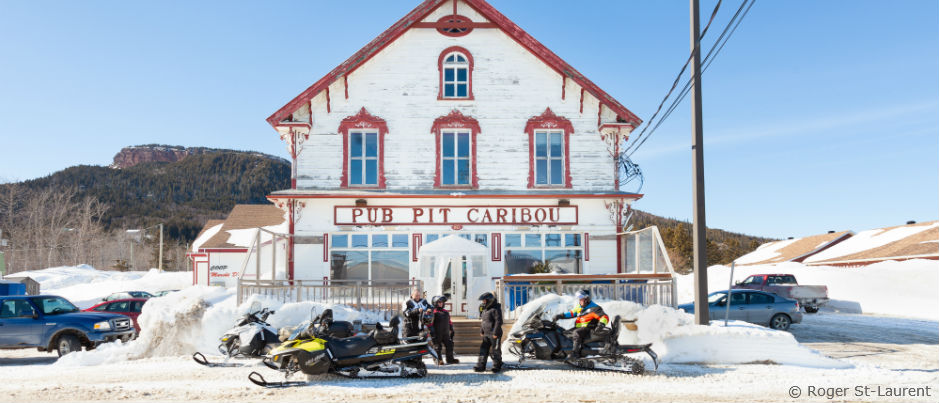 The village of Percé offers a variety of services and attractions in the winter; however, they are not open on a regular schedule. You are therefore strongly recommended to book your accommodations in advance, check opening dates and times of restaurants, and call boutiques and galleries before you visit them.
Are you considering a snowmobile expedition to Percé this winter? Read the blog post "Preparing a Snowmobile Trip in Gaspésie" to help you plan your trip!
If you liked this article, you might also like...