The

Québec maritime Blog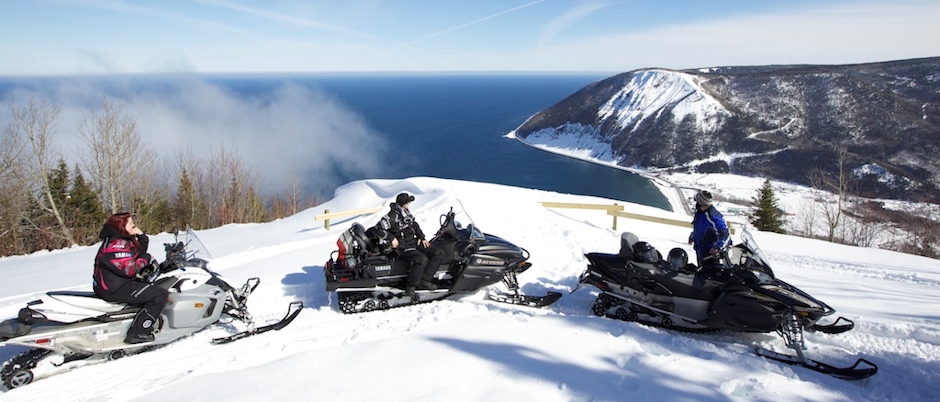 Snowmobiling to the top of Mt. Saint-Pierre
Studio du Ruisseau
Planning a Snowmobile Trip in Gaspésie
Gaspésie, I Love You!
No snowmobiler can call themselves a true adventurer until they've experienced the snowmobile trails of Gaspésie. Why? Because this immense territory involves many challenges, from the weather to the terrain, and also offers stunning winter scenery.
How to get there
The snowmobile trails of Gaspésie are easily accessible from the region of Bas-Saint-Laurent (via TQ5 and regional trails) or the province of New Brunswick (via Pointe-à-la-Croix from the northeast or via TQ85 or trail #561 from the northwest). You can also combine your exploration of the Gaspé Peninsula with a visit to Côte-Nord via the Matane–Baie-Comeau/Godbout ferry. For more information about the trails, consult the FCMQ map.
What to see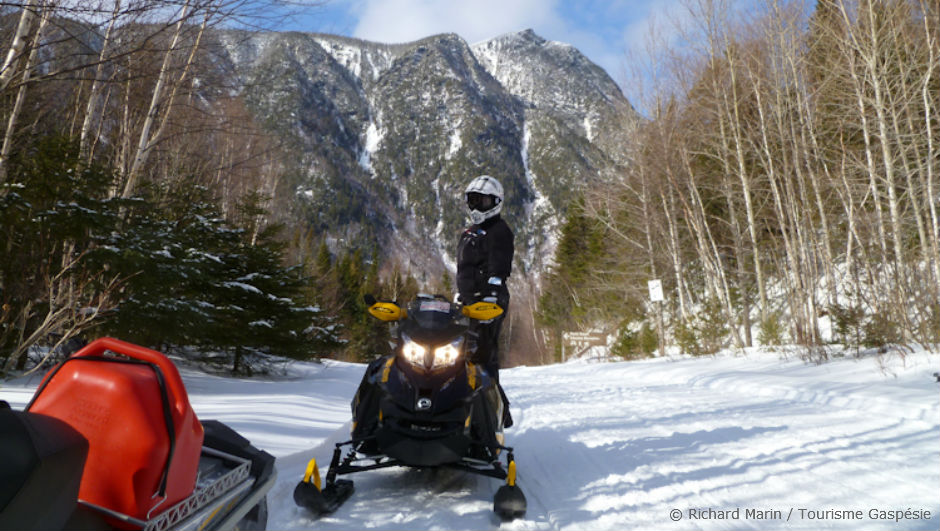 There are no half-measures in Gaspésie: massive amounts of snow fall every year, and the wide open spaces are dizzying in their scale. The region is bordered by the sea and offers you hundreds of kilometres to cover every day. The warm welcome of the local residents—hardy people who know how to make the most of winter—only adds to the region's charm.
The Gaspé Peninsula offers 3000 km (1865 mi.) of trails, which will take you along the coast as well as inland. You can head directly for adventure in the mountains via the Matapédia Valley, between Mont-Joli and Restigouche, or skirt the Chic-Choc Mountains—the highest in Québec—between Cap-Chat and New Richmond.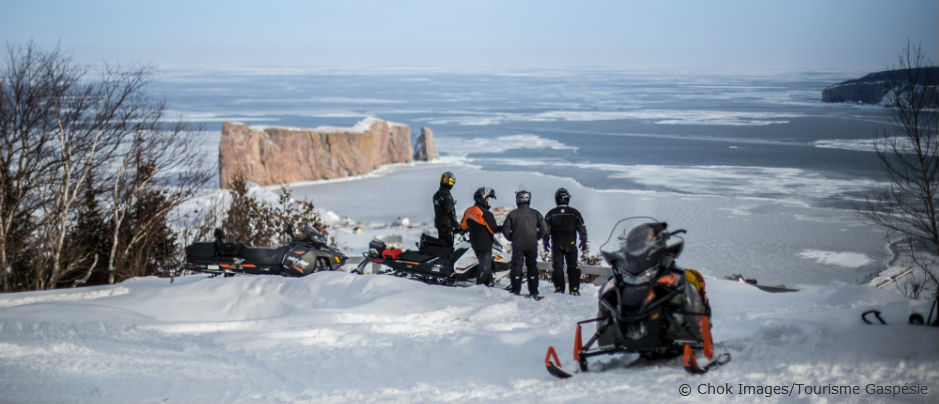 Without question, this region's biggest attraction is Percé Rock, which looks even more extraordinary trapped in ice. Once in Percé, you can ride to Murdochville, then on to the spectacular areas of Mont-Saint-Pierre and Tourelle.
Read "Snowmobile Trip in the Gaspé Peninsula: 7 Must-See Sectors" for tips by seasoned riders about their favourite spots in this region.
Trails and services
Because Gaspésie is a peninsula, you can circumnavigate the entire region along the Bas-Saint-Laurent – Gaspésie Snowmobile Tour, a loop ride on Trans-Québec trail #5 (TQ5). You can also cut across the peninsula on trails #595 or #597. Several lodging options are located near the trails. Gas stations are generally found in all the towns or villages (except Percé). If you run into any mechanical issues, there are many snowmobile dealerships all over Gaspésie.
Practical information
Order or download the Gaspésie snowmobile trail map today so you can plan your trip to this region while taking into account which services are available along your route.
If you liked this article, you might also like...