The

Québec maritime Blog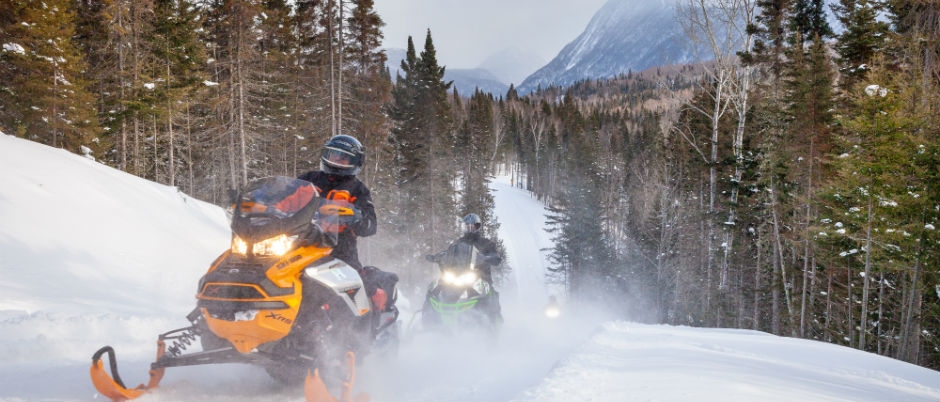 Snowmobiling in the Chic-Chocs
Roger St-Laurent
What to See by Snowmobile in Eastern Québec: The Chic-Chocs
Gaspésie is a destination of choice for snowmobile enthusiasts. Among the sectors worth discovering during an expedition in this region, the Chic-Choc Mountains, an extension of the Appalachian mountain range, are not to be missed! If you've never been on these trails before, here's a glimpse of what awaits you.
How to get there and what to see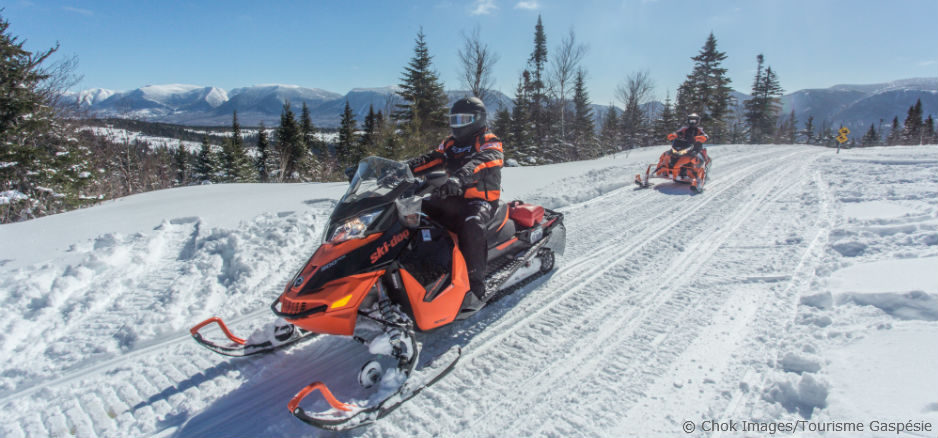 Located at the heart of the Gaspé Peninsula, the Chic-Chocs are some of the highest mountains in Québec. They include 25 peaks over 1000 metres (3300 feet) high, which explains their name: sigsôg means "impenetrable barrier" in the Mi'gmaq language. This area is renowned for its exceptional landscapes, of course, but also for well-marked and well-maintained trails and phenomenal snowfall.

As you ride up and down the trails through the Chic-Chocs, you'll have access to prime views of the mountains in this wild and unspoiled territory.
On regional trail #595 between Saint-Paulin and La Cache, you can't miss Mt. Nicol-Albert! Rising to a height of 750 metres (2460 feet), it dominates the landscape and will wow you as you ride by.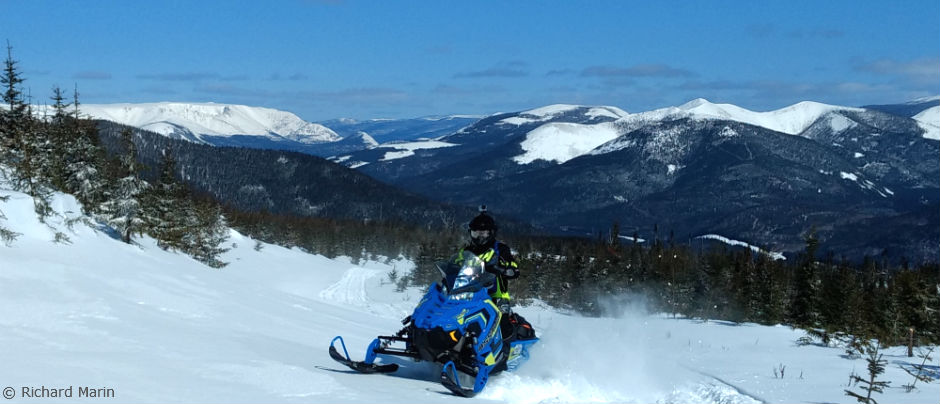 Local trail #10 between La Cache and Murdochville will take you through the Matane and Chic-Chocs wildlife reserves, where you are likely to see moose! Feel free to stop and take pictures of these majestic animals, but be sure to do so from a safe distance and without disturbing them. This trail will also give you the opportunity to admire impressive views of Mt. Albert, Mt. Lyall and Mt. McGerrigle (one of the highest peaks in the province)—you'll undoubtedly feel dwarfed by these stone giants! As you approach Murdochville, keep your eyes peeled for the wind turbines in the distance.
While nature reigns supreme in this sector, Relais de la Cache, a snowmobile clubhouse operated by the Mi'gmaq community since 2017, is located near the intersection of trails #595 and #10. Here, you'll find accommodations and hot meals in a renovated building, as well as a gas station. Be sure to stop to refuel since it's the only place to buy gas along trail #595.
Ride ideas
Depending on how much time you have, you can choose from several rides to explore the Chic-Chocs, including:
For other ride ideas in Gaspésie, consult the snowmobile trail map for this region, which you can view or order on our website.
Are the Chic-Chocs on your bucket list? One thing's for sure, you're unlikely to forget a trip to this sea of mountains!
If you liked this article, you might also like...